A skyscraper for urban farming: Carlo Ratti presents Farmscraper
A 218-meter high tower merging architecture with urban agriculture in the heart of Shenzhen, China: its name is Jian Mu Tower and it is the latest project conceived by CRA – Carlo Ratti Associati: the studio will build the world's first "Farmscraper", whose 51-story structure will produce crops that can feed 40,000 people a year, while also housing offices, a supermarket and a food court.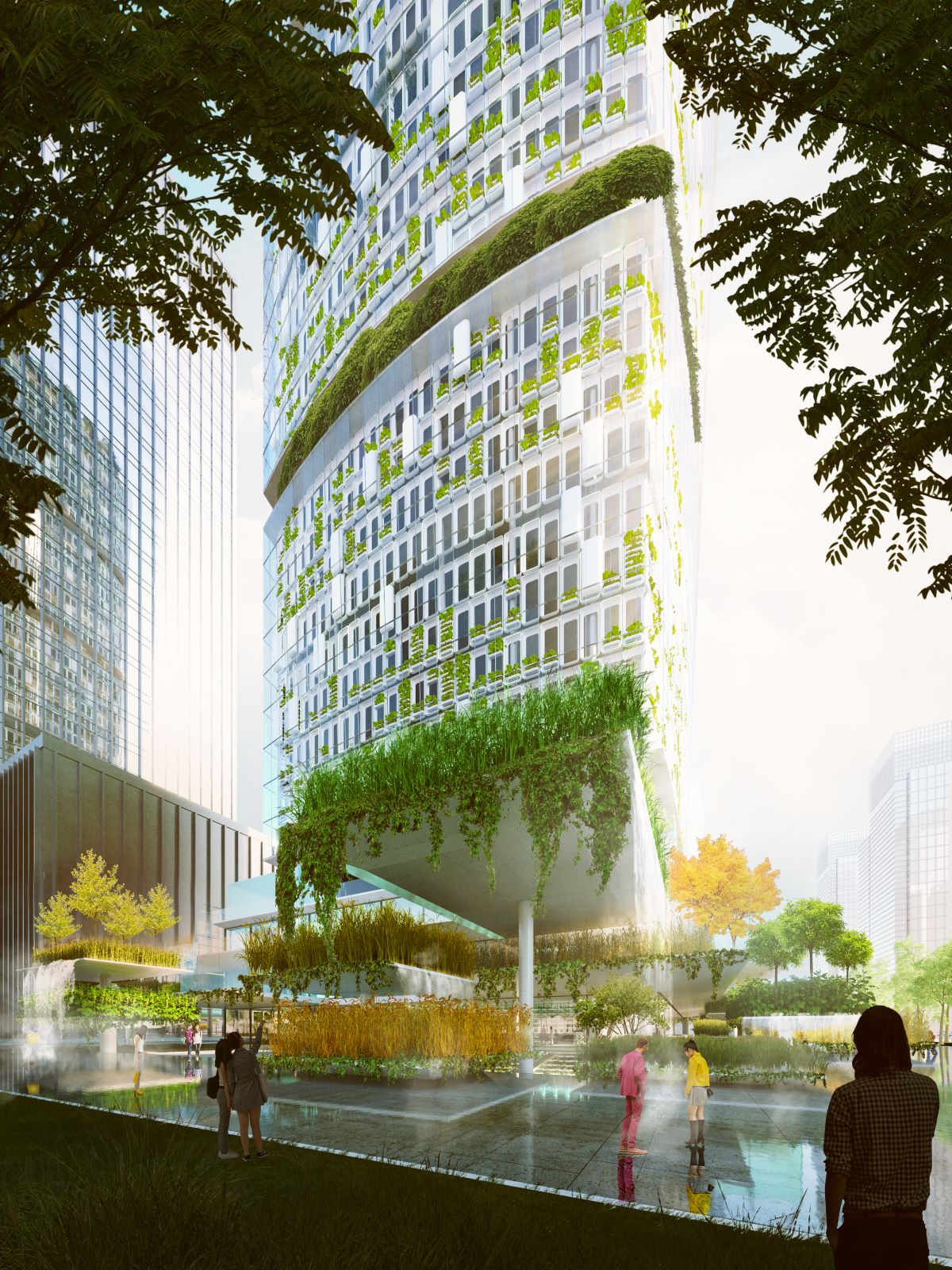 The façade features a vertical hydroponic farm extending the entire height of the building, whose name is derived from the mythical symbol of the jian mu tree which, in ancient Chinese folklore, connects heaven and earth; in addition, according to traditional belief, heaven is round while the earth is square, and the skyscraper echoes this principle with its rectangular base that gradually morphs into a tubular form as it rises.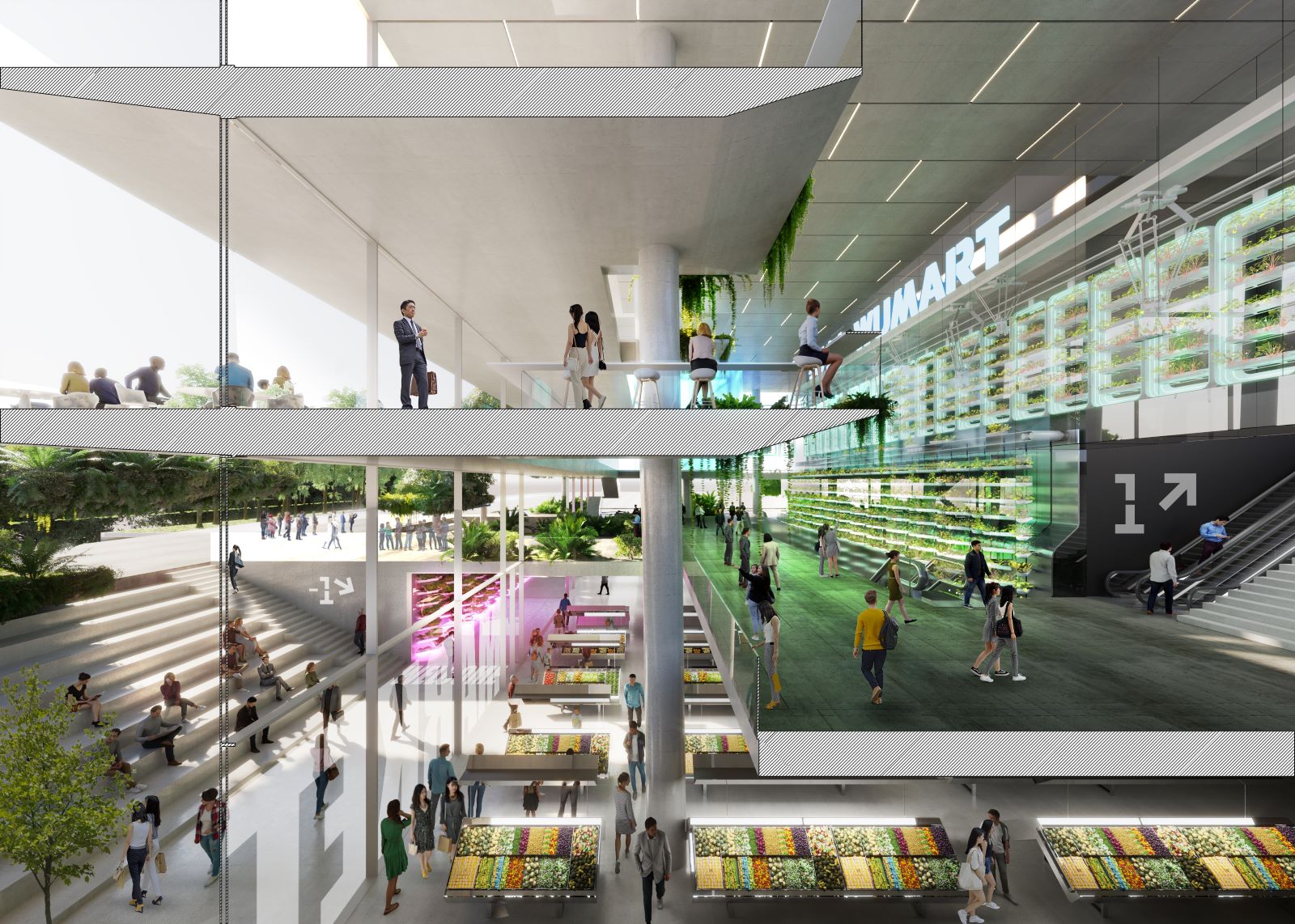 Working with ZERO, an Italian-based company that specializes in innovative approaches to agriculture, the tower's farm is optimized to produce everything from salad greens to fruits to aromatic herbs, while remaining efficient and sustainable. An AI-supported "virtual agronomist" is tasked with the farm's day-to-day operations, managing irrigation, nutritional conditions, and other matters.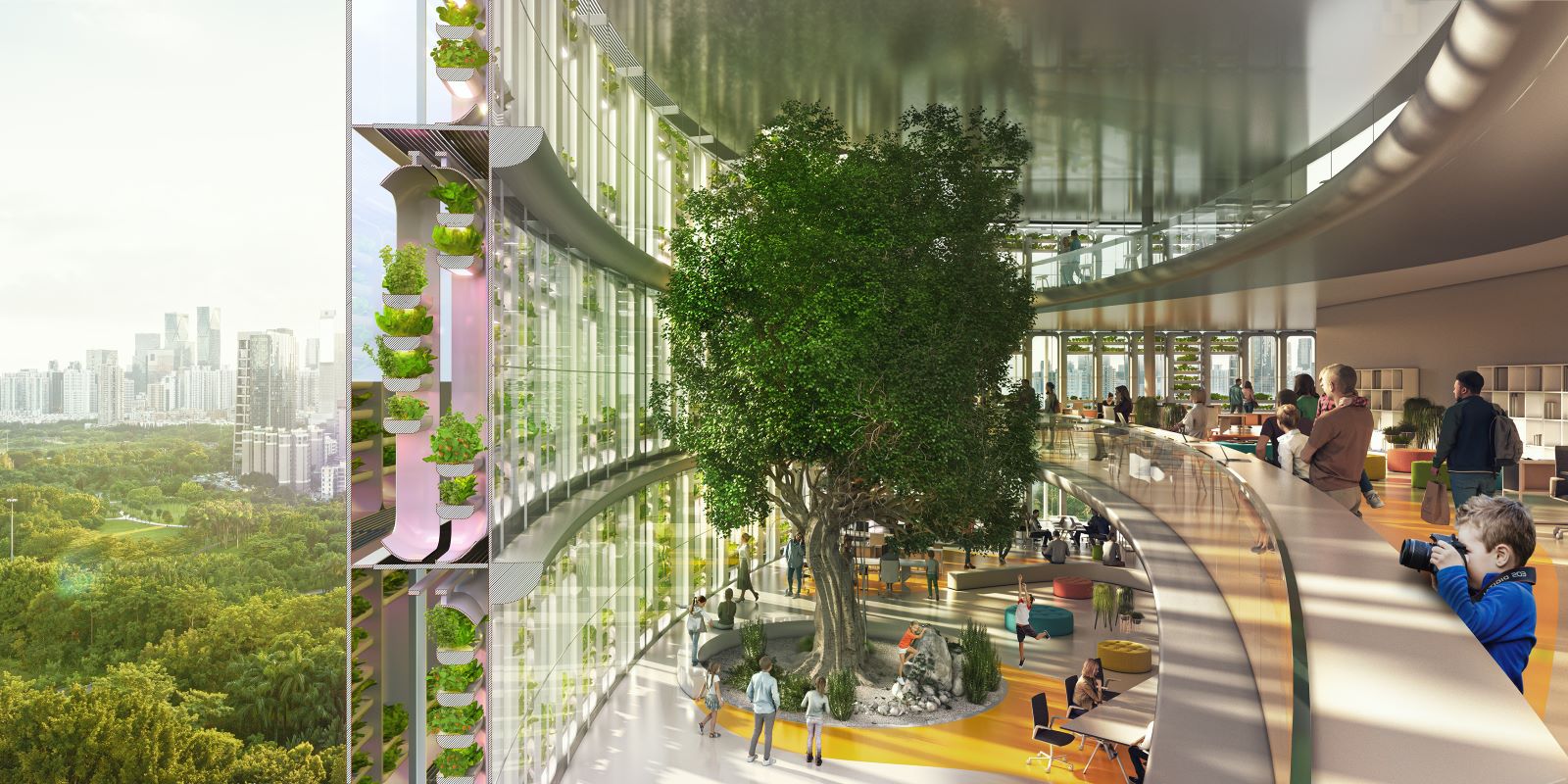 On the tower's outside, a series of landscape terraces (perfect for relaxation and social interaction) house a wide variety of flora including water lily, fern and lychee, in order to promote biodiversity and take advantage of Shenzhen's abundant precipitation in their sustainable irrigation system; the gardens themselves are double-height and seamlessly integrated into the interior spaces, allowing tenants to feel immersed in a natural setting.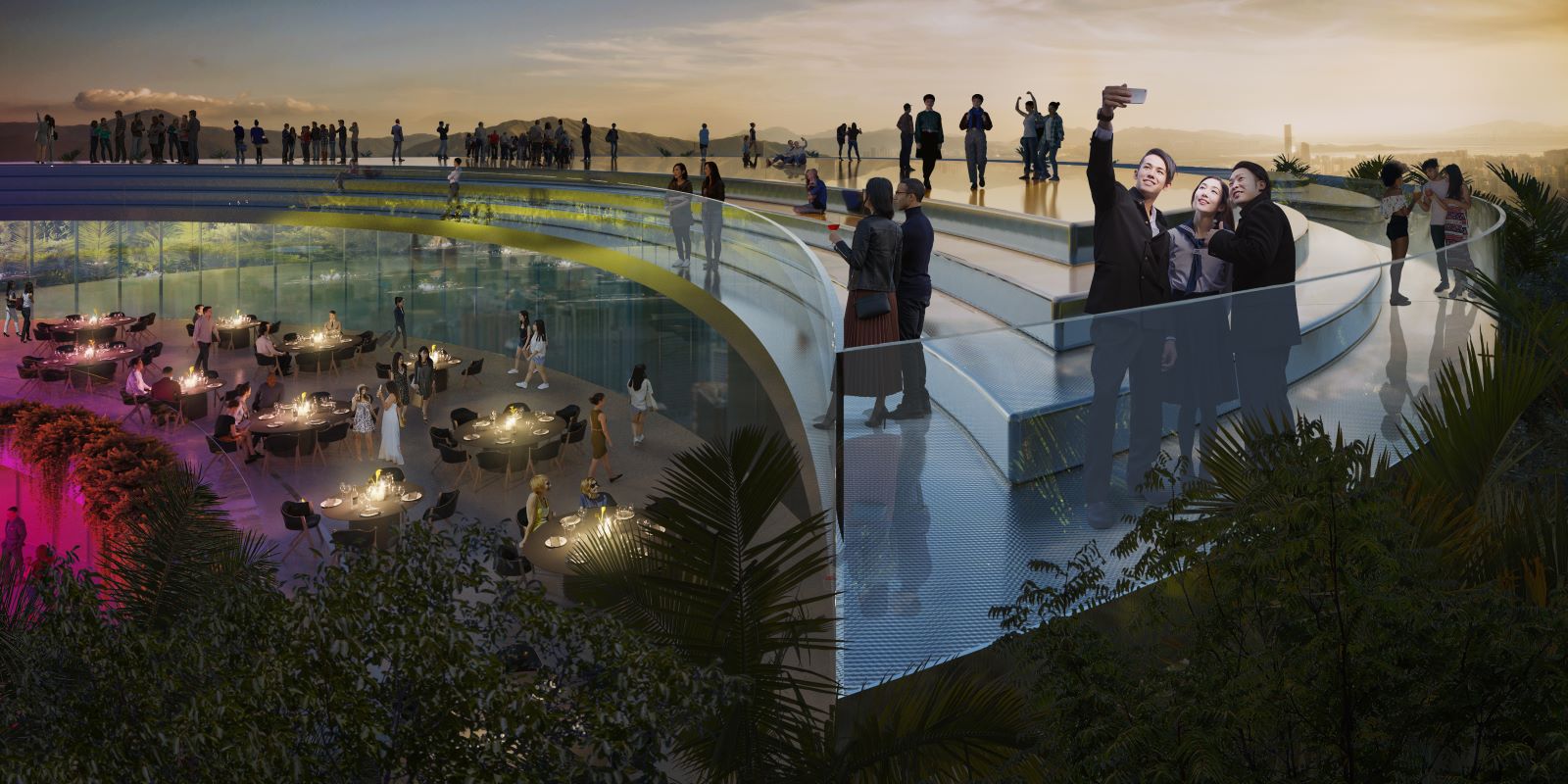 Finally, the prominence of greenery on the building's surface effectively reduces solar irradiance in indoor areas and the need for air conditioning; furthermore, workers can use a mobile app to customize the micro-climatic conditions of their offices.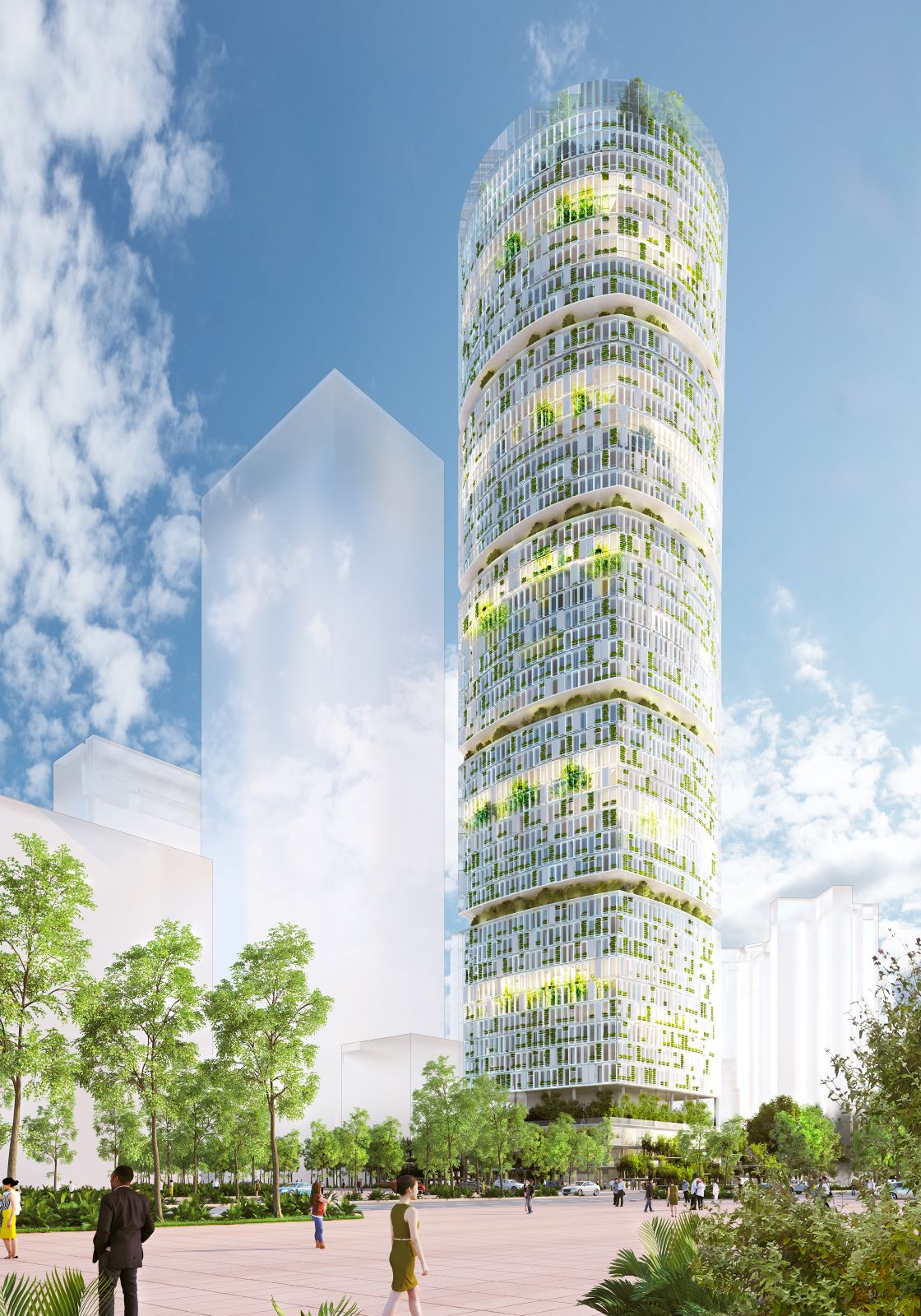 The Jian Mu Tower was designed for an international competition organized by China's leading supermarket chain Wumart. Carlo Ratti explains:
"Small-scale urban farming is happening in cities all over the world – from Paris to New York to Singapore. Jian Mu Tower, however, takes it to the next level. Such approach has the potential to play a major role in the design of future cities, as it engages one of today's most pressing architectural challenges: How to integrate the natural world into building design. In addition to producing food, the Jian Mu Tower's farm helps with solar shading – a key issue in tall buildings."