Barcelona's library-home
A bibliophile writer looks for a home in Barcelona. What dwelling does this writer imagine for herself and her books? Probably the one designed by Nook Architects near the Rambla, a real library-home.
A large central patio is a focal point around which the rooms are developed, now connected to the wide area overlooking the famous covered market, La Boqueria, according to the plan that envisages the complete redistribution of the spaces compared to the pre-existing situation of the building.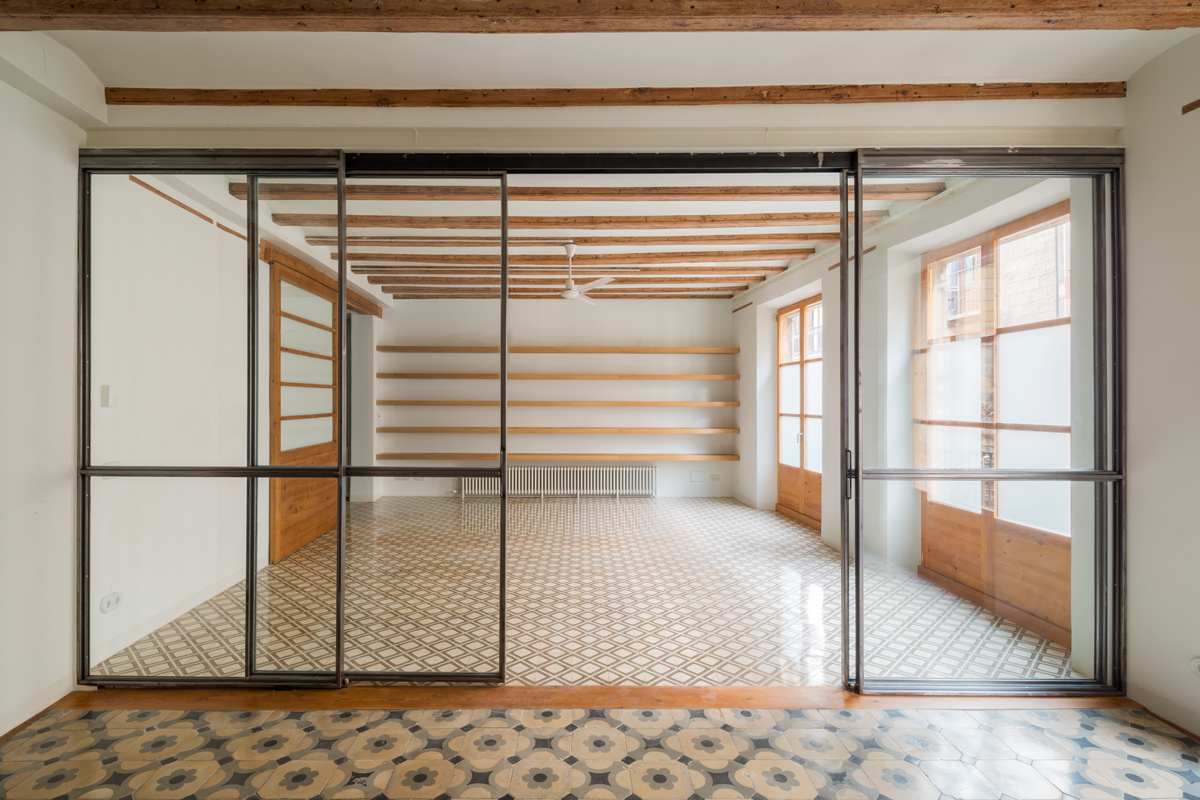 The interior hallways now connect to vast and bright working areas, while the kitchen, bathrooms, laundry room and storage spaces are connected to the central patio, designed to facilitate movement throughout the apartment.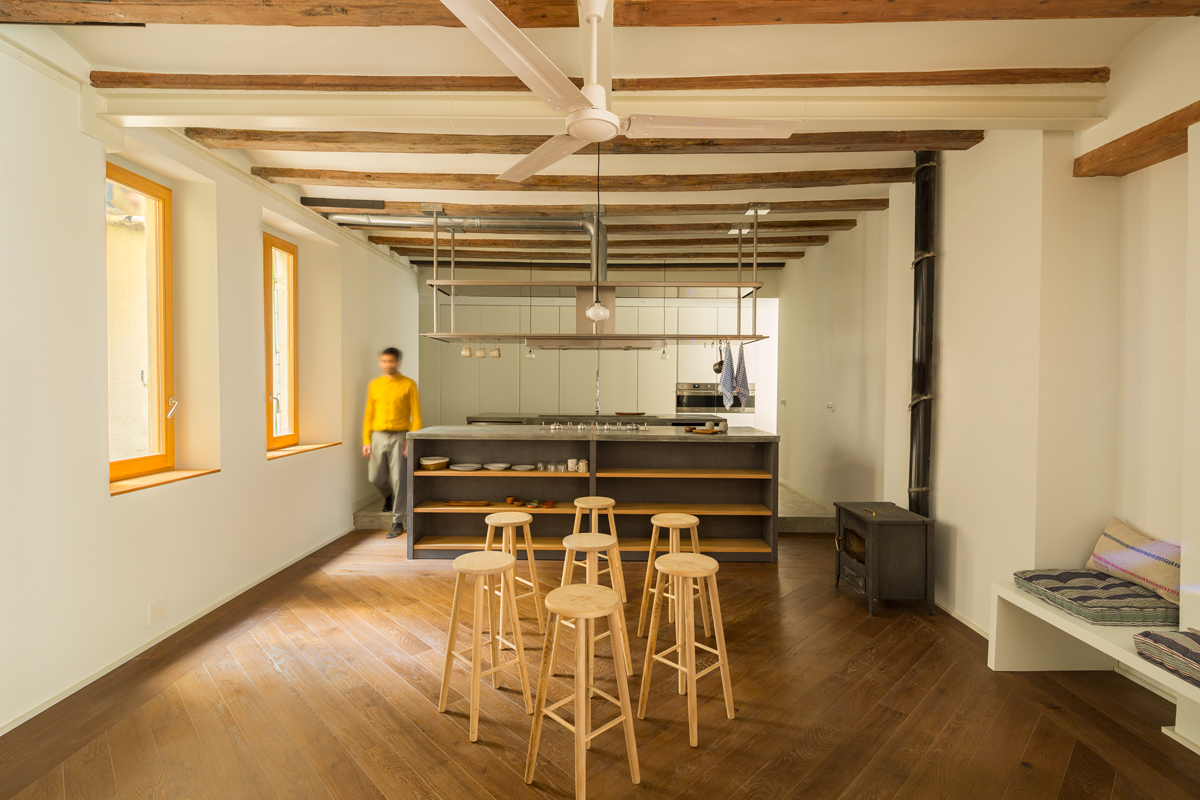 However, the real added value is what can be defined as the diffused bookshelf. In fact, the design of the shelving runs through the entire apartment transforming it into a vast and hidden library within the centre of town.
The sleeping area was conceived as a sort of separate apartment embedded within the house with a master bedroom, bathroom, walk-in closet, and office. The wood ceiling beams, the flooring, and tiles were completely recovered, and cement was introduced for the worktops, sinks and new surfaces.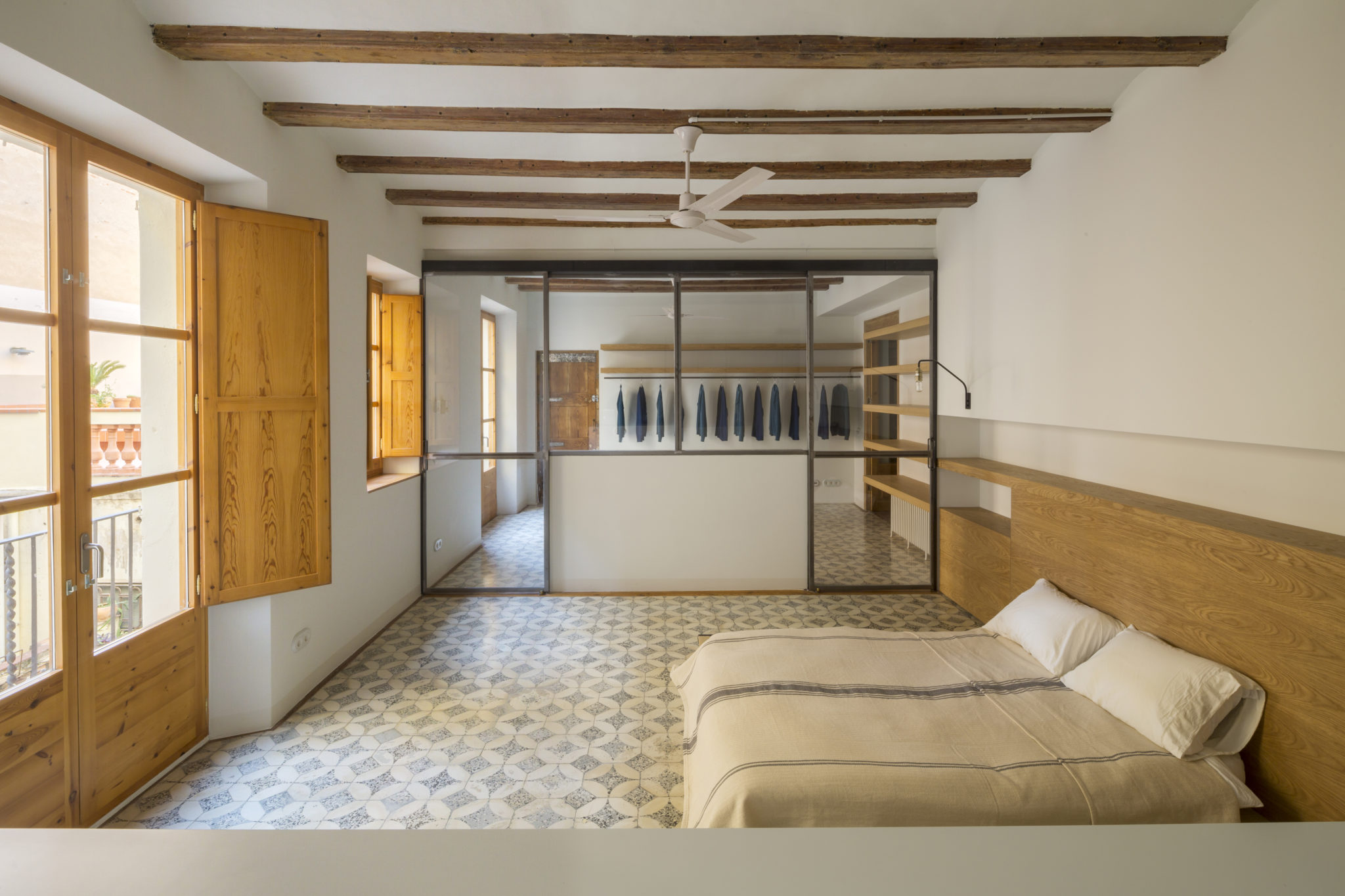 A unique house, perfect for being filled with literature.