Bludiprussia, new spaces, and projects for the colour house
Exalt the decisive importance of colour in all fields of architectural design and interior decoration. This is the mission of Sabina Guidotti, former fashion entrepreneur, who founded Bludiprussia in Rome in 2003. The company is now opening new spaces at Via Bernardino Telesio 23, in the Prati district, which is located a stone's throw from the Vatican.
In fact, the historic showroom of paints, cement and resins inaugurated a 200-square meter space on June 8th, and intends to be home to architects, professionals and colour enthusiasts understood as the central element of the design.
Sabina Guidotti says, "We opened a creative space in which colour is freedom and where one can discover product and talent excellences that made their design figure. It is a space in which choice of colour identifies not only a style, but also personality, and becomes a sort of self-sharing."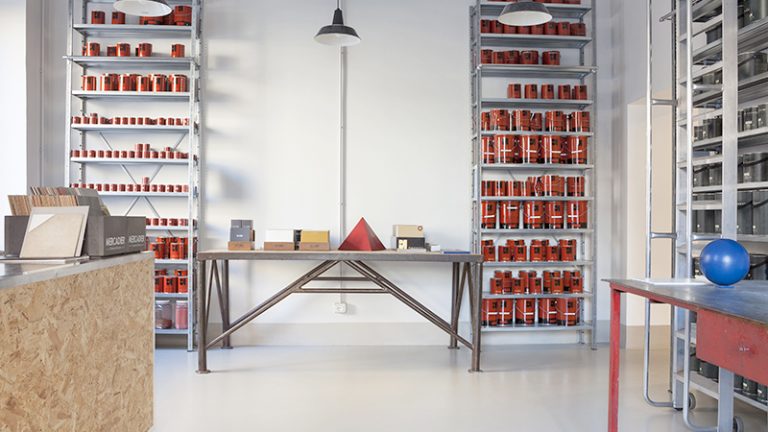 Guidotti continues by saying, "Le Corbusier once wrote that everyone must be given the ability to know each other by recognising their colours". In 1931, Le Corbusier created a colour range consisting of 43 architectural colours broken down into twelve atmospheres, and then added another twenty shades in 1959 for a total of 63 colours. It is the famous Le Corbusier colour keyboard, now available to all thanks to an agreement between the Foundation named after the architectural genius and Keim, a leading German brand on the mineral paint market.
The Le Corbusier palette can be explored and studied by professionals and enthusiasts at Bludiprussia thanks to workshops and cultural meetings. The space will also host seminaries, laboratories, and round tables.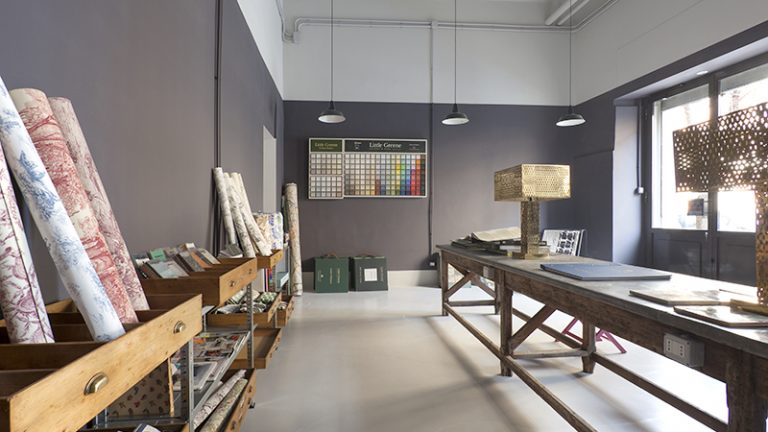 Since 2003, Bludiprussia is the ideal place for those looking for the best paint, walls, cement, resin, and fabric brands, but also support from a professional network that creates customised solutions and where the role of architects, designers and artisans is valued and exalted.
Bludiprussia provides materials, creates, designs and is a consultant; but it also continues Sabina Guidotti's continuous activity as a talent scout. For about twenty years, Guidotti has continued this activity around the world and on the web, which makes Bludiprussia and its owner Italian ambassadors of colour, in equilibrium between architecture and culture of the beauty.