David Cervera and the house framing the tropics
The Mexican architect, David Cervera, is the man behind the splendid summer residence, El Palmar, located on the Chuburna port in the Yucatan, Mexico. The challenge was to adapt a rather small internal area (only 90 square meters) to the needs of a four-person family.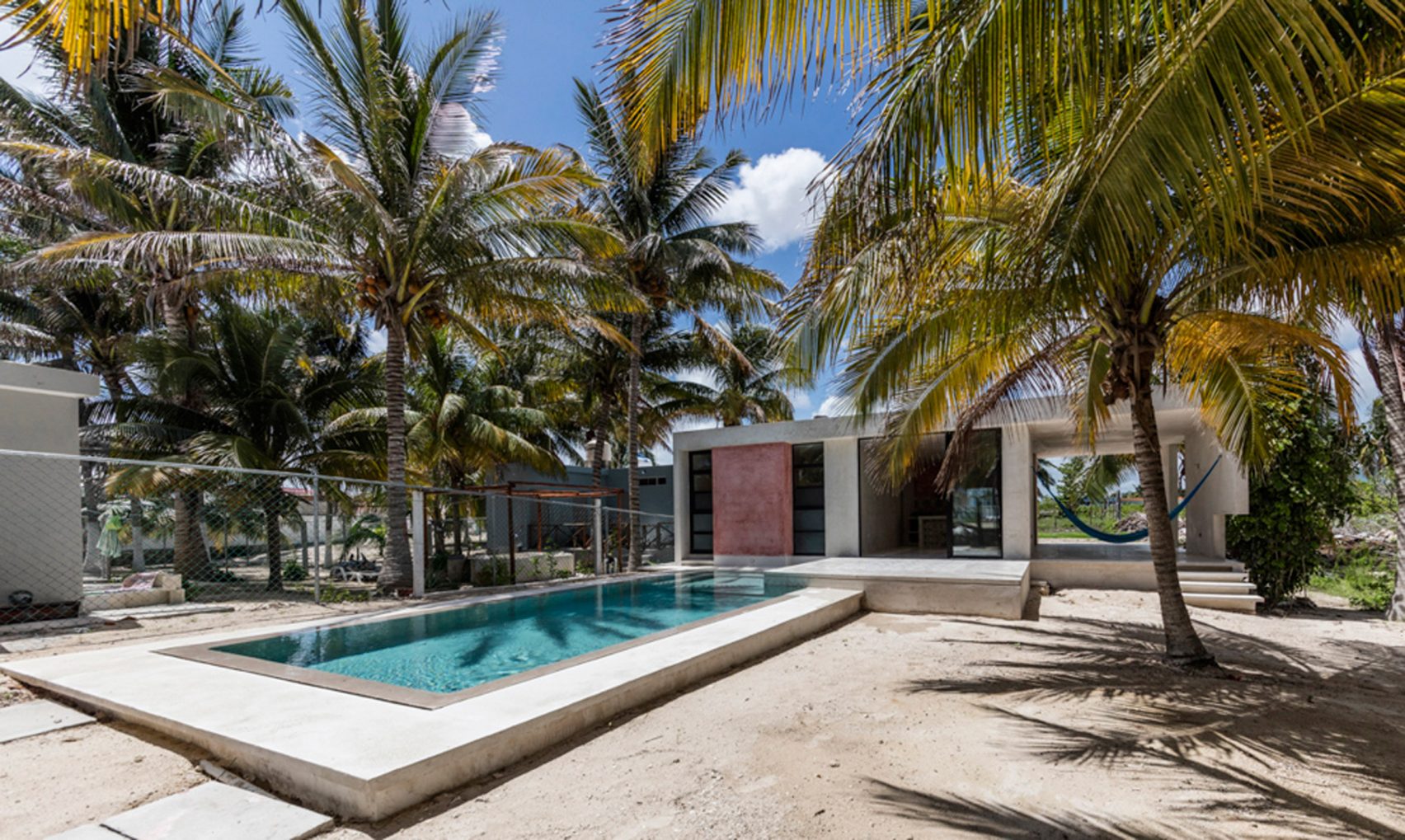 The project includes a bedroom, a kitchen, a living room and a pool in the context of a tropical and relaxing landscape. Moreover, the house is well ventilated and open to allow the breeze created by the surrounding palm trees to flow within the building freely.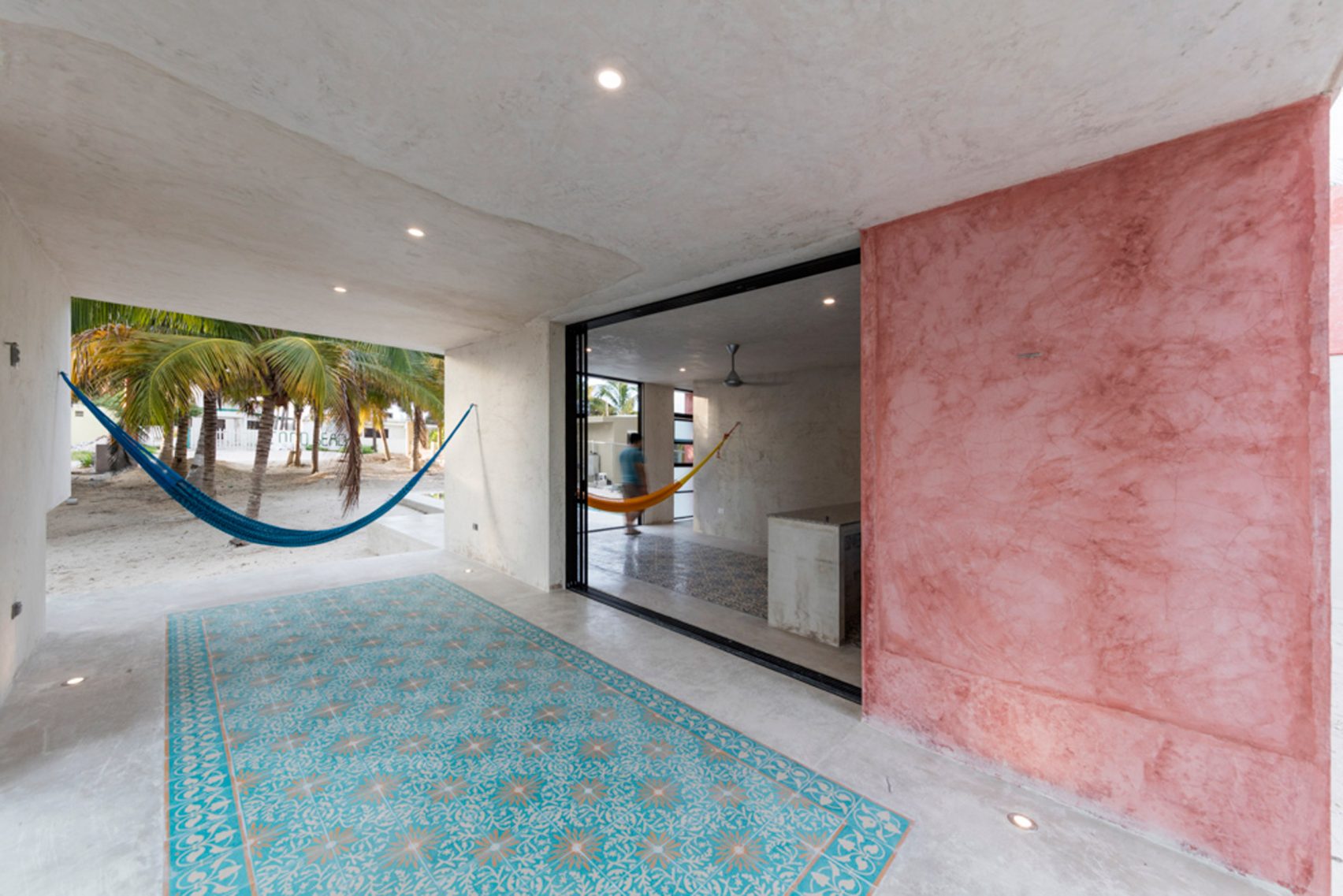 Cervera chose to place the house on the back of the building lot and, thus, created a large front garden. The three main rooms overlook a semi-open terrace facing north so that the living area and kitchen blend the boundaries between interior and exterior to the garden, where a swimming pool is an ideal location for guests who want to relax in the open air; the bedroom is located in a more secluded location on the east side, to ensure greater privacy.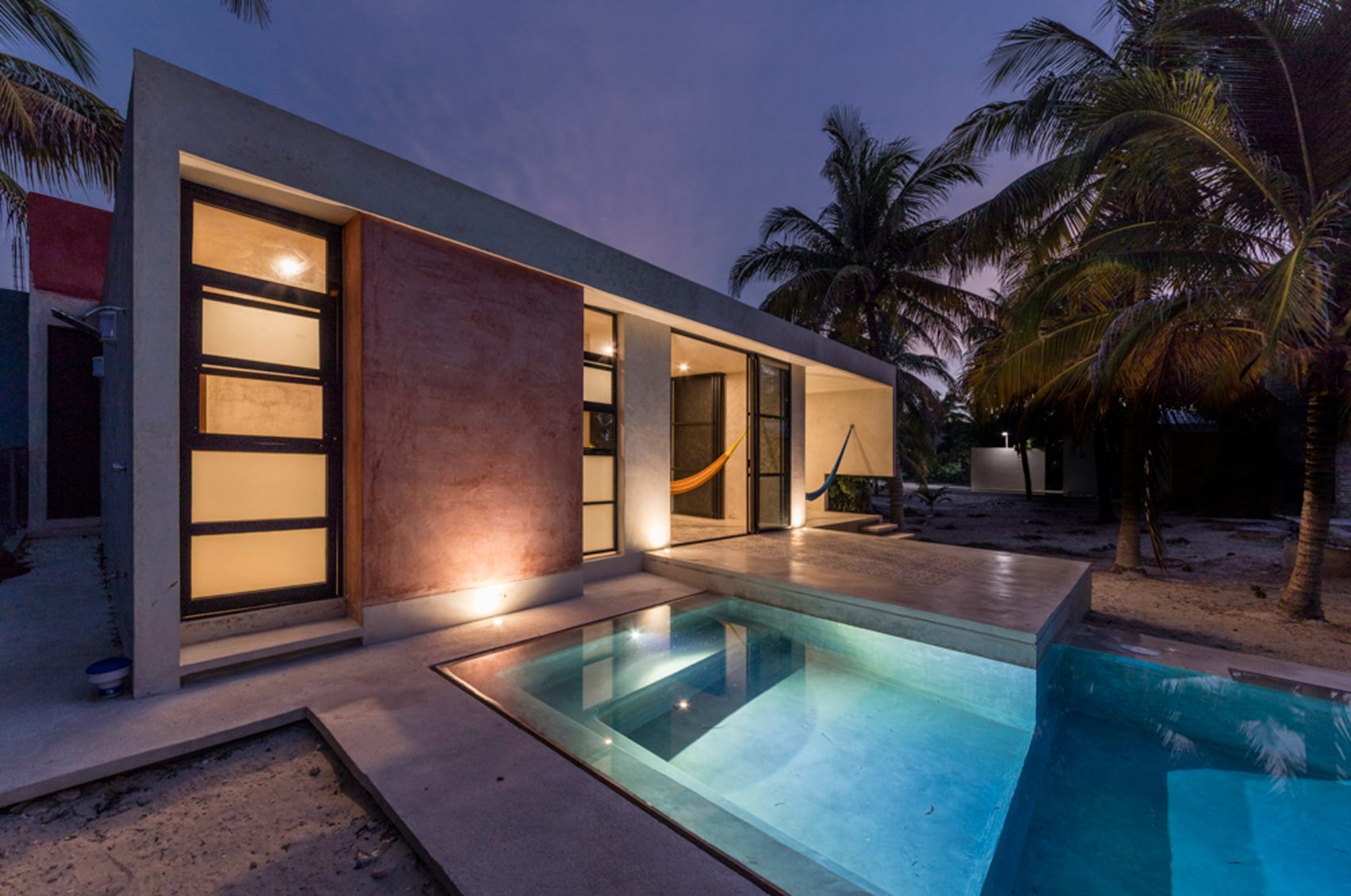 The architect used local materials, including the so-called "chukum", a waterproof finish created with a mixture of three roots and perfect for avoiding deterioration of the painting; the flooring is realised with polished white cement and decorated with mosaic; various shades of vibrant pink give character to the different sides of the house and scenically frame the views of the surrounding nature.