DEGW, the new intervention for Sky Italia
The collaboration between Sky Italia and DEGW continues. DEGW is the brand of the Lombardini22 group dedicated to the integrated design of work environments: this time the intervention was expressed on a surface of about 1000 square meters at the Milan office in Via Monte Penice, under the direction of Alessandro Adamo and Andrea Sarati.
After having completed the offices spaces for approximately 190 people according to the smart logic that favours new ways of working based on collaboration and sharing of experiences last summer, DEGW has now completed the ground floor of Building 3. Here, DEGW added some new features (such as the coffee point) and implemented the existing functions (such as the reception area, even the one reserved for children, and the reception).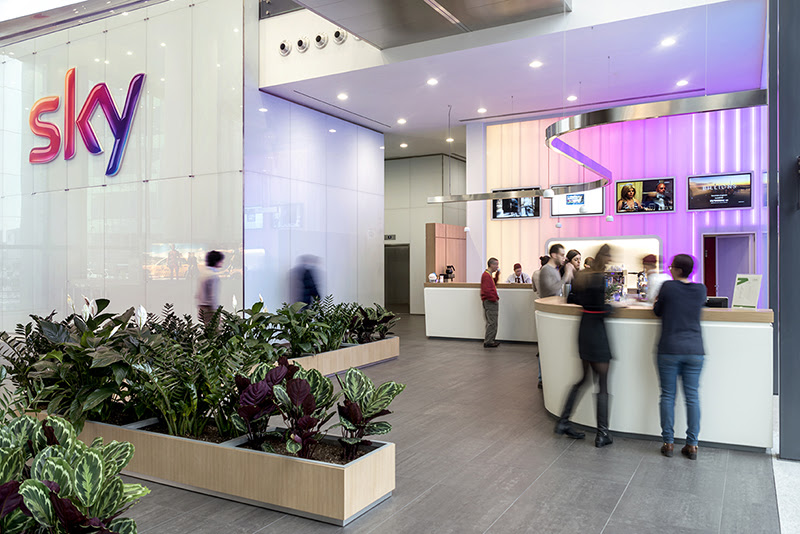 The new 9 meters high hall welcomes guests and company collaborators. This space strongly states the personality of a state-of-the-art structure designed to accommodate, welcome, receive, inform, and change the way space is perceived as regards to the light, the colours and the environment, which is organised based on the functions performed but that is in constant visual communication.
The circular shape of the hall was designed to better manage the incoming and outgoing flow, since there are at least 600 people who enter the area each day.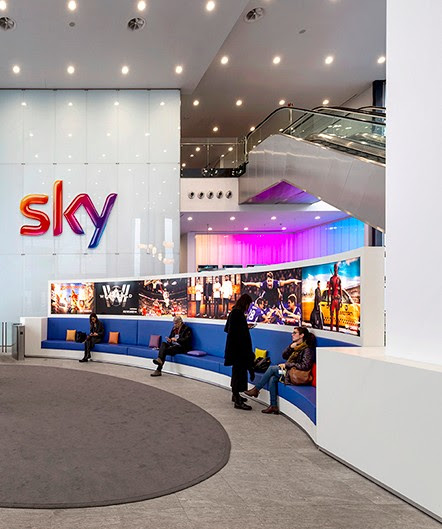 The project also provides depth and a theatrical style to the significant sculpture objects that animate the stage of the company's hospitality. In fact, they are entirely customised furnishings that enhance the space and illustrate its functions.
Sinuous sofas that, together with large graphic panels follow the compositional performance of the internal layout surround the reception; all design solutions contribute to accentuate the feeling of warmth and comfort while maintaining the strong and impacting identity of the company of the leading media company in Italy.
Finally, the cafeteria: called Gourmeet by the Sky employees and completed in June provides for 197 seats divided into two distinct areas dedicated to take-away and the table service for respectively 112 and 85 seats.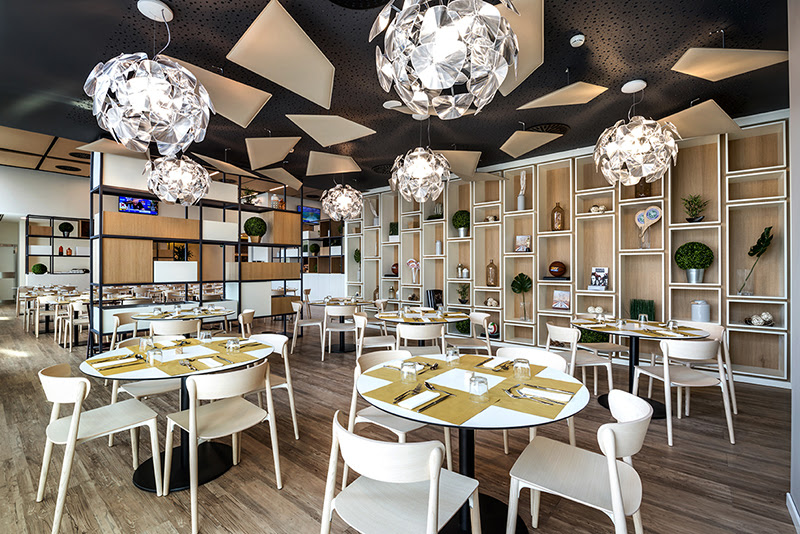 DEGW has thus designed a place that welcomes and invites, without forcing, to a place of work, meeting, and rest.