Pirelli 39, the urban regeneration by Stefano Boeri and DS+R in Milan
Diller Scofidio + Renfro (DS+R) and Stefano Boeri Architetti won the international architectural competition for Pirelli 39 in Milan, launched in 2019 by COIMA SGR – the leading independent company in the asset management of real estate investment funds on behalf of institutional investors in Italy – according to guidelines shared with the Municipality in Milan.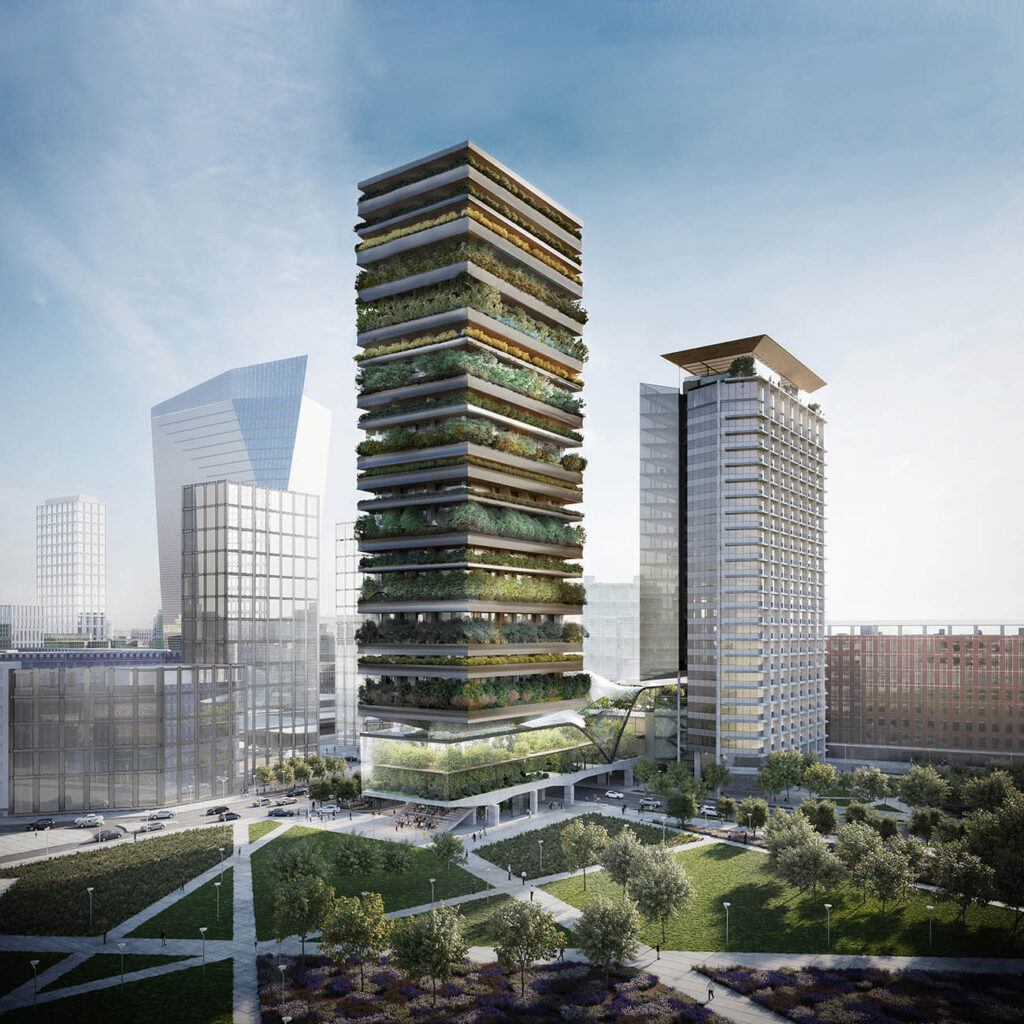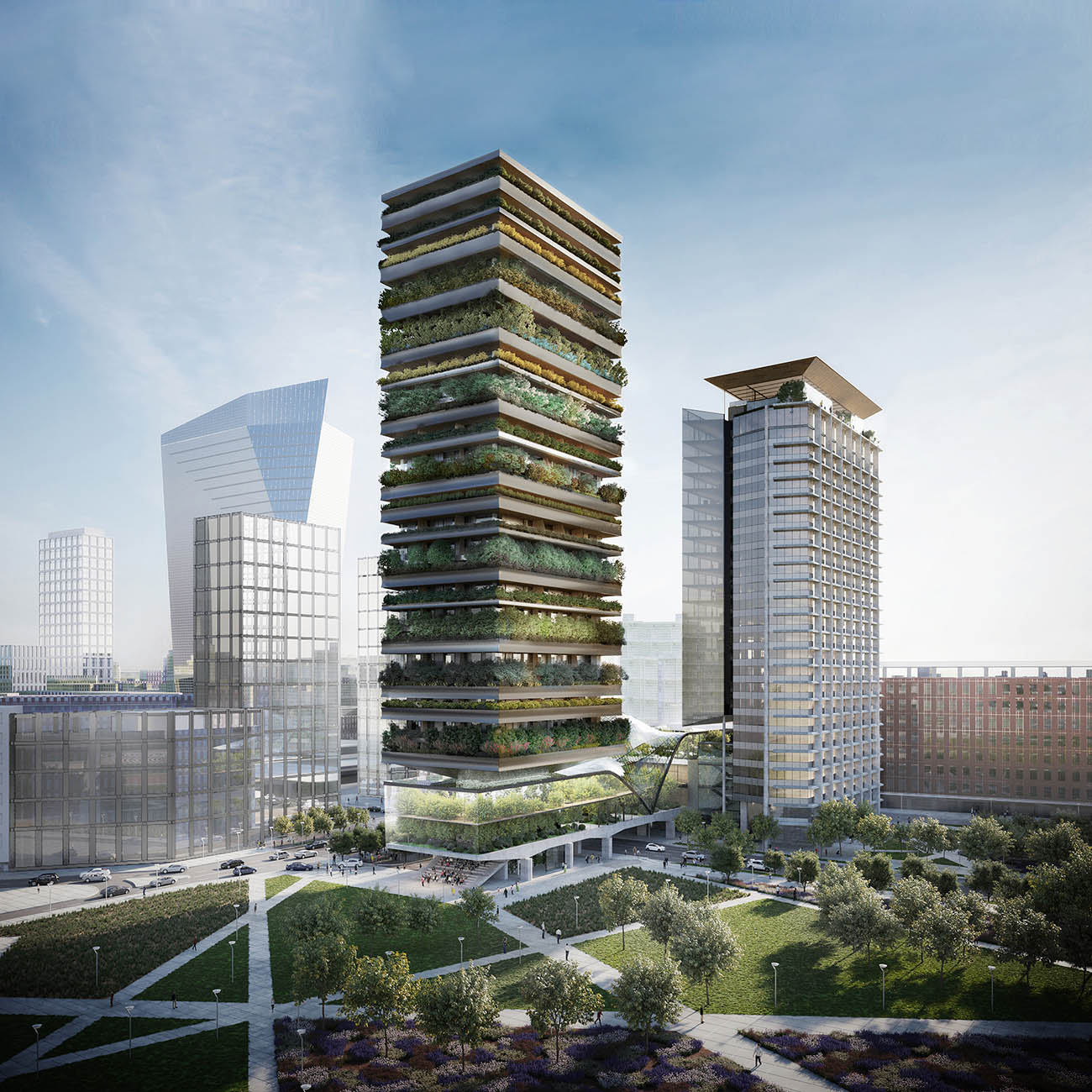 Pirelli 39 is located in the center of the Porta Nuova Gioia area in a strategic position between the Central Station and Scalo Farini and provides access to Porta Nuova from the north towards the city centre; its redevelopment is part of the regeneration process of the wider area that started with the redevelopment of Gioia 22 and will be completed in the coming years with the development of Pirelli 35 and Gioia 20.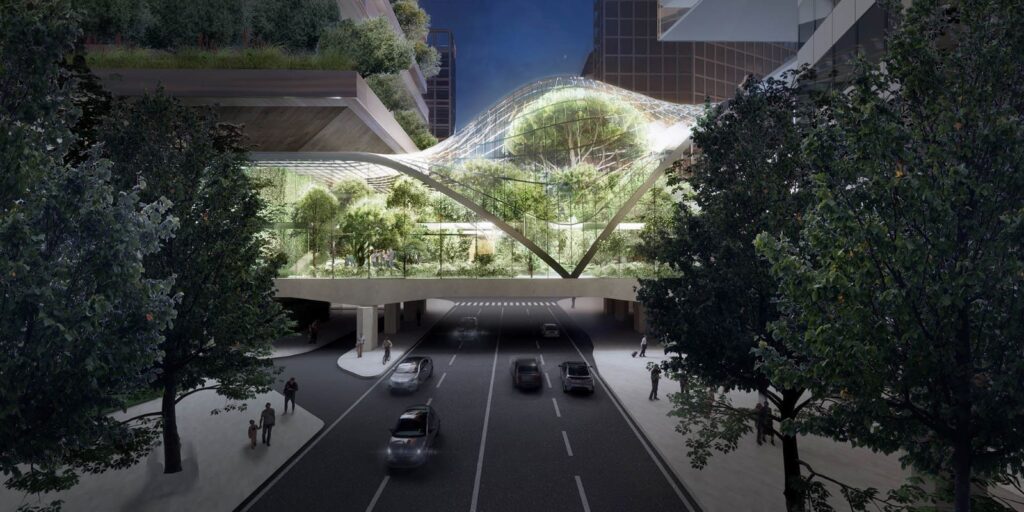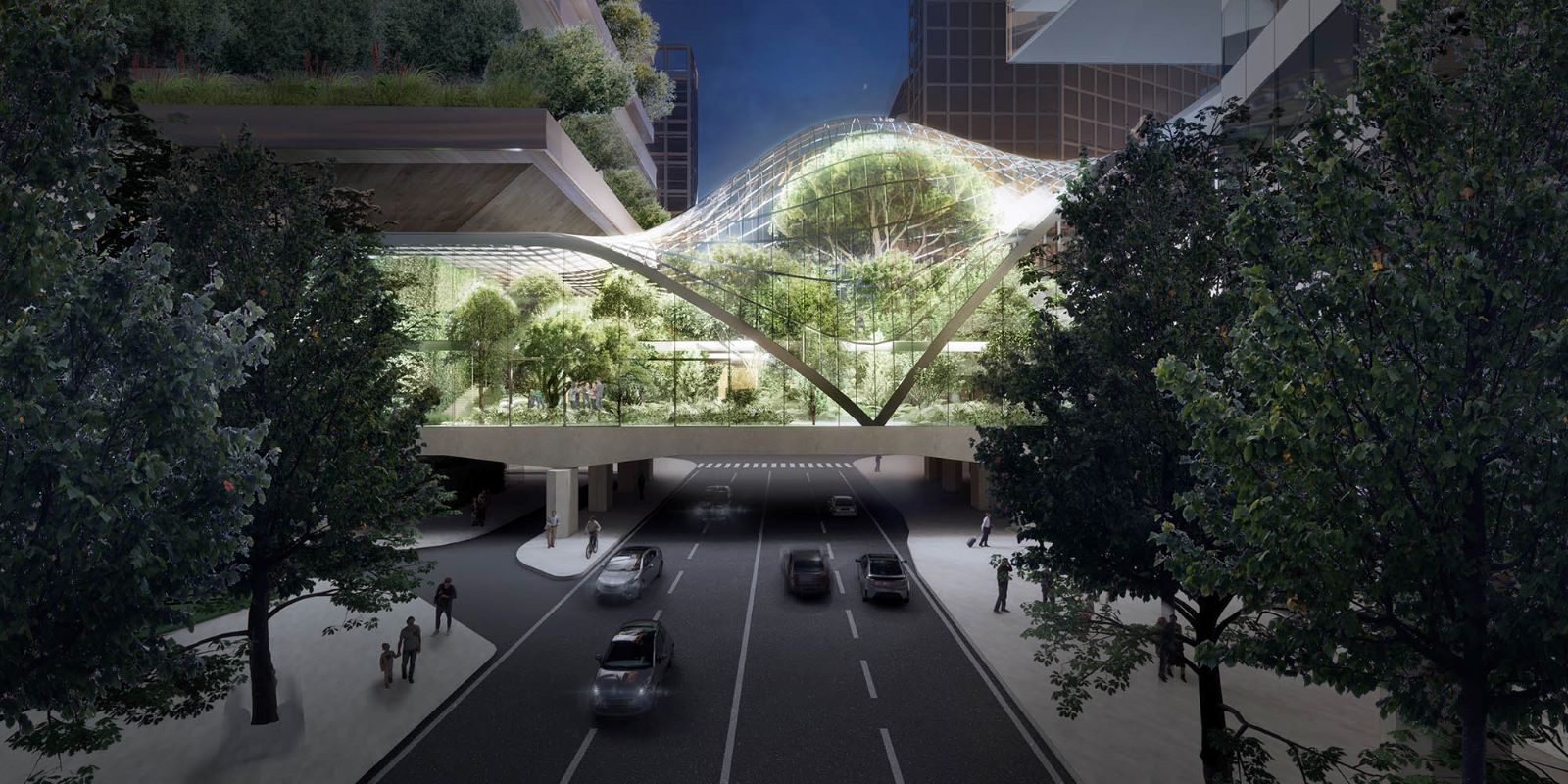 The collaboration between DS + R, on the first project in Italy, and Stefano Boeri Architetti showed a strong alignment on the principles of sustainability, with particular focus on environmental impact, continuity with the urban transformation of the area, innovation, community activation, the relationship between nature and the city.
The DS + R and Stefano Boeri Architetti proposal envisages a mixed use model of public-residential-tertiary spaces through the recovery of the existing tower, the bridge building over Melchiorre Gioia and the construction of a new tower.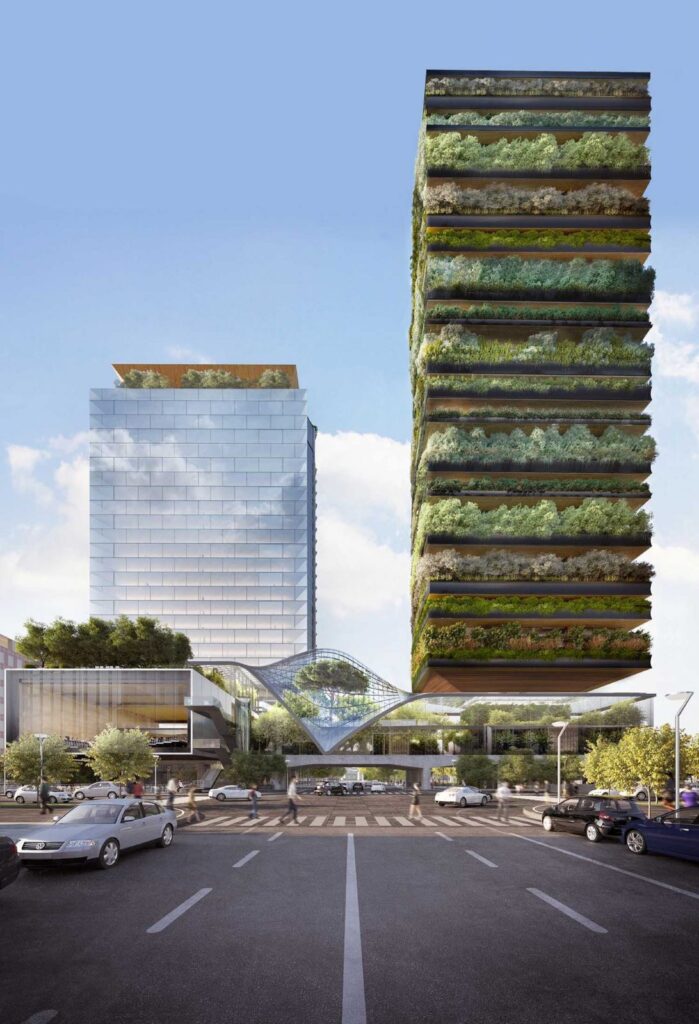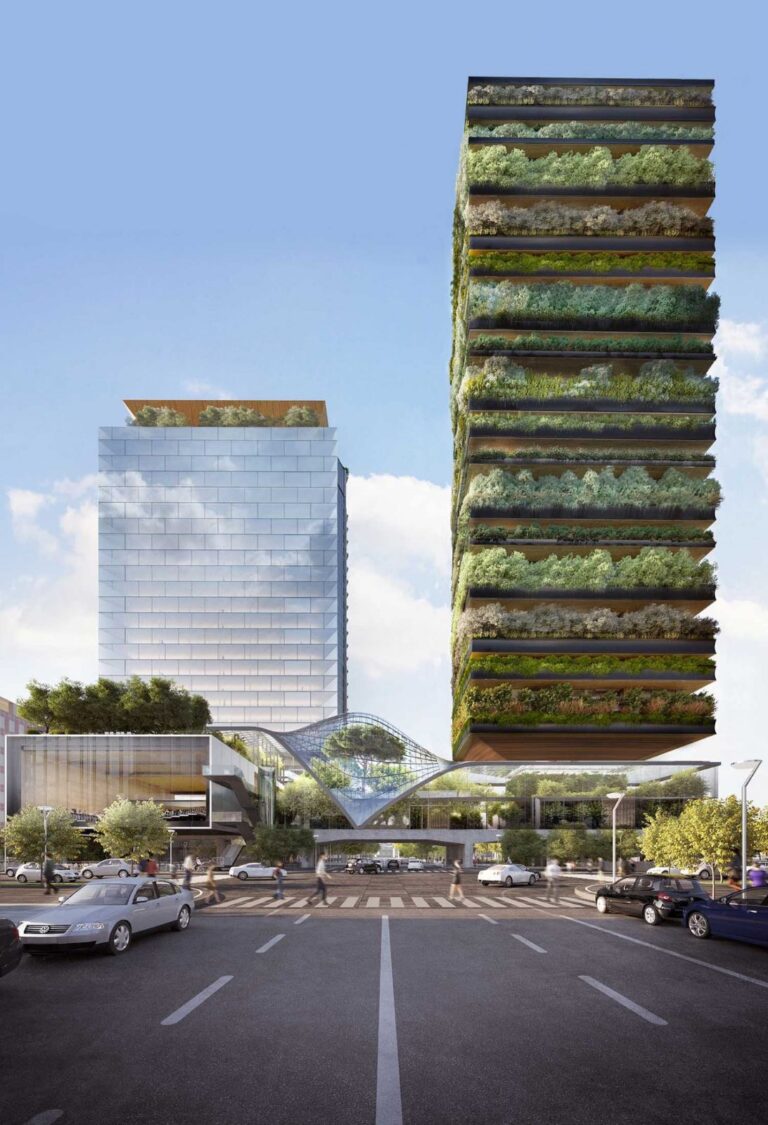 In the new residential tower, 1,700 square meters of vegetation, distributed on the floors so that the flora and forna will change the colours of the building as the seasons change, will absorb 14 tons of CO2 and produce 9 tons of oxygen per year, like a 10 thousand square meters forest; with 2,770 square meters of photovoltaic panels, the tower will be able to self-produce 65% of its energy needs; in addition, the building includes structural parts in wood that will decrease its carbon footprint, including 1,800 cubic meters of wood for the floors that will save up to 3,600 tons of carbon dioxide in the construction phases.
On the subject of the recovery of the existing building, the building will be adapted to meet the current standards of office spaces in terms of innovation and sustainability andin line with the Next Generation EU parameters; consequently, the project involves maintaining the character of the original building, while updating it in the plant equipment and energy performance and adjusting it structurally with the aim of enabling proper efficiency parameters solving its actual limits and allowing the reuse of the existing building,
Finally, the Bridge building: the project will redesign the separating "wall" on Via Melchiorre Gioia by creating a new hub for events, shows and exhibitions, with meeting and wellness areas and a biodiverse greenhouse space as an extension of the Biblioteca degli Alberi that will be a dedicated laboratory to provide an immersive, educational, interactive and innovative experience among various plant species.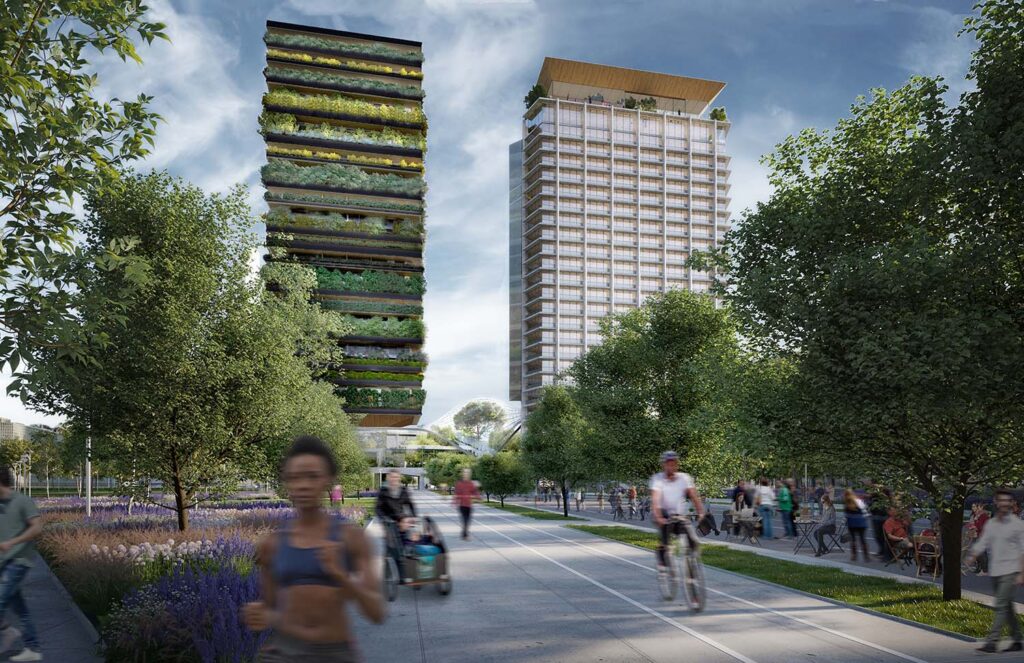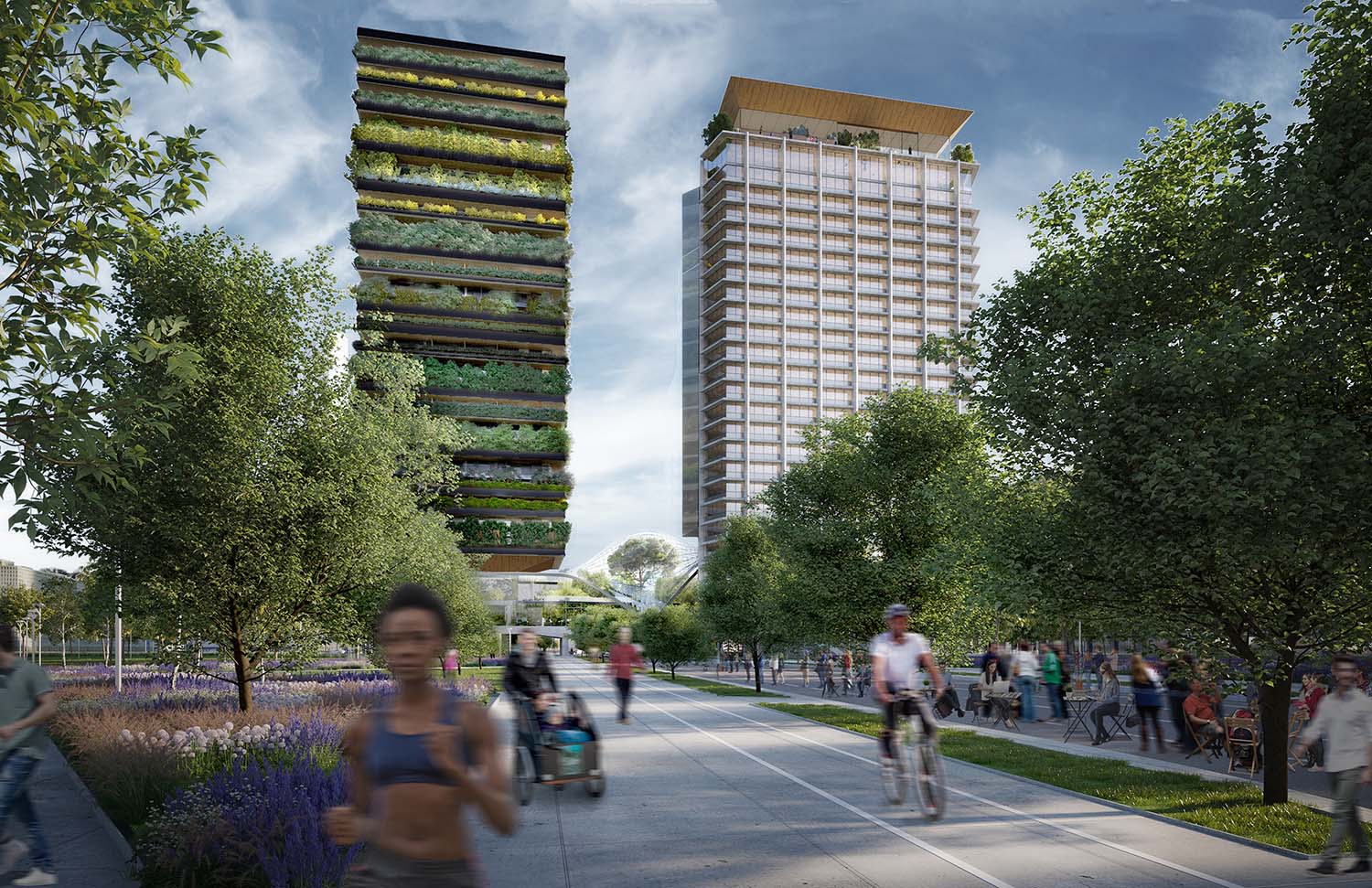 Pirelli 39 will be the first Italian project fully measurable according to ESG criteria (Environmental, Social & Governance); Stefano Boeri explains:
"This project will reinvigorate the iconic former Pirellino building, creating a new tower that mixes architecture and nature to create a green space that is open to the whole city. In such a difficult period, this project relaunches the vision of a forward-looking Milan and bravely faces the great challenges of the climate crisis."