The new Oryx Tower by Matteo Nunziati in Doha
The Oryx Tower in Doha, Qatar, is the new 30-storey tower conceived to be a residence apartment with 168 units from 150 to 200 square meters and common areas (lobby, concierge, restaurant, spa, swimming pool).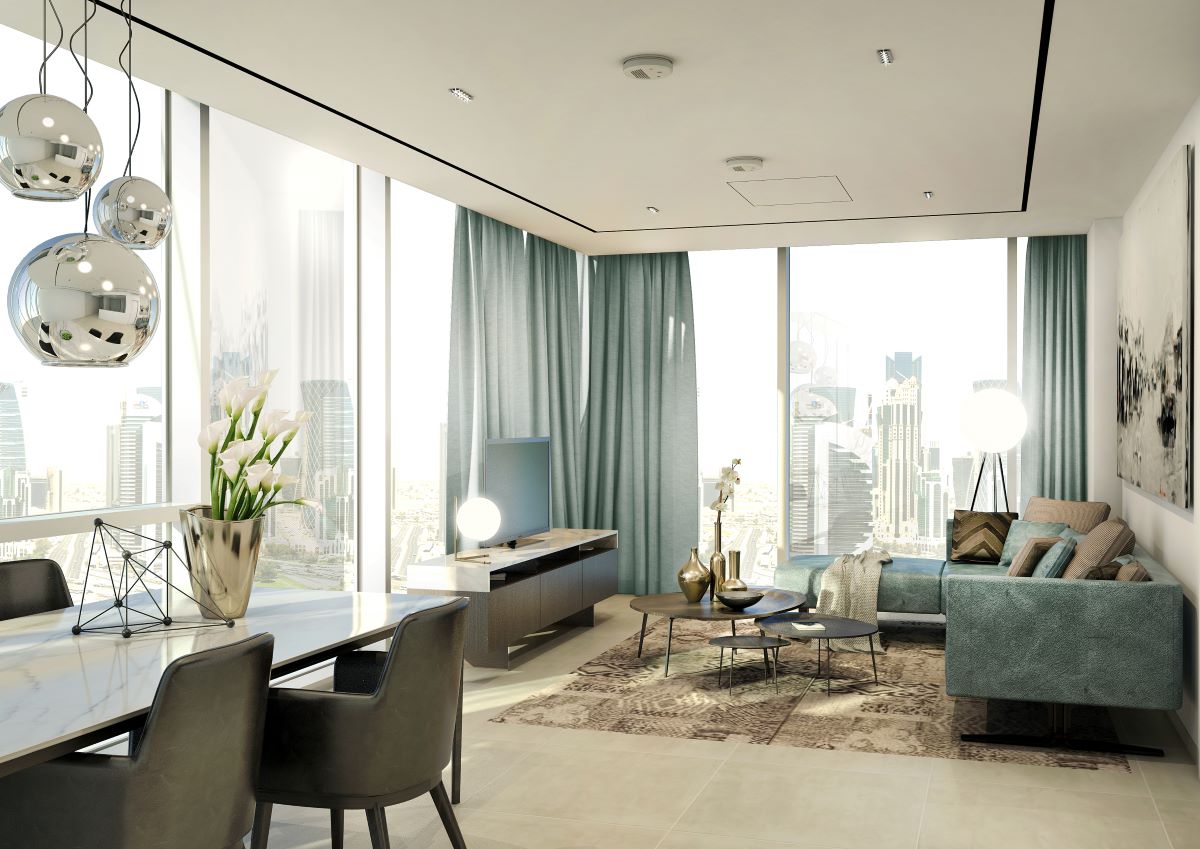 Studio Matteo Nunziati has been chosen for the artistic directionof the skyscraper together with the local firm Arab Engineering Bureau (AEB) to design and coordinate the realization of all the interiors of the tower, owned by Qatar Airways.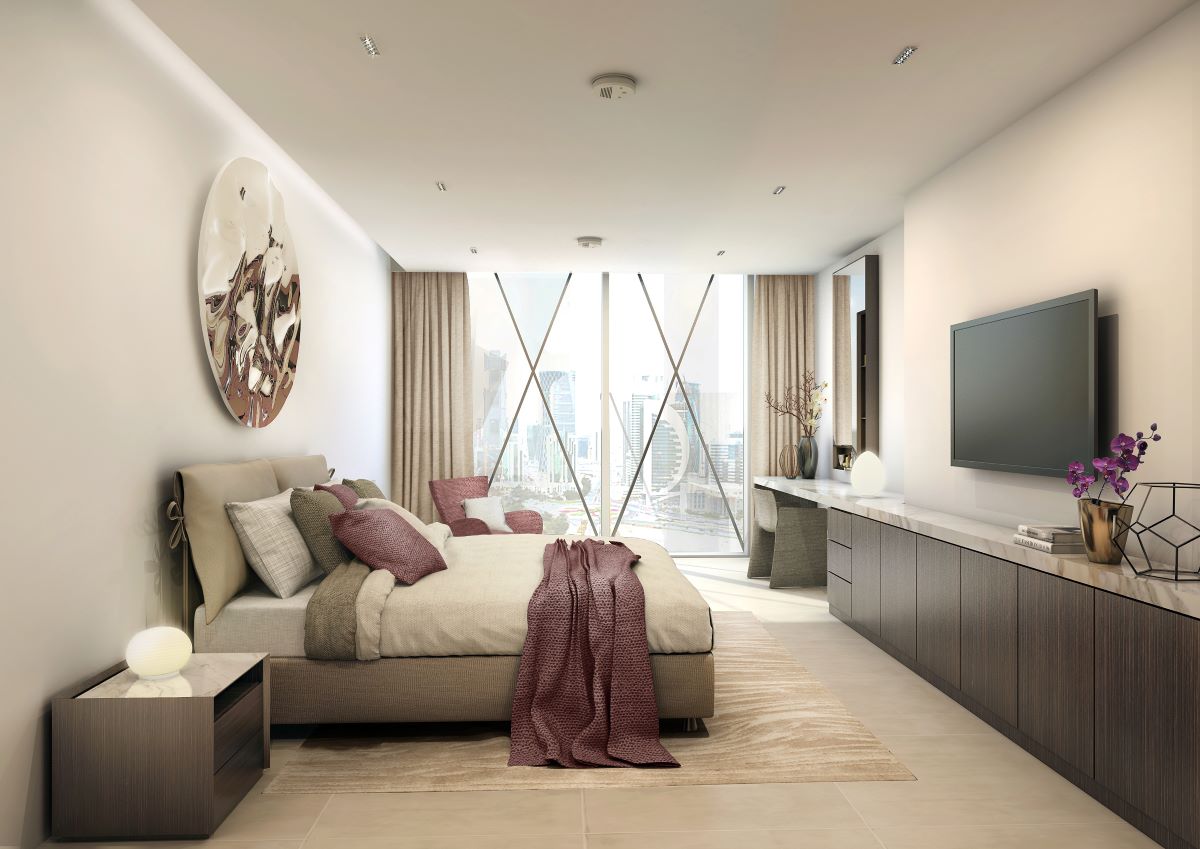 The apartments are of different sizes, yet all very generous and comfortable, and feature spaces designed in the name of functionality with full-height windows that allow plenty ofnatural light to shine through.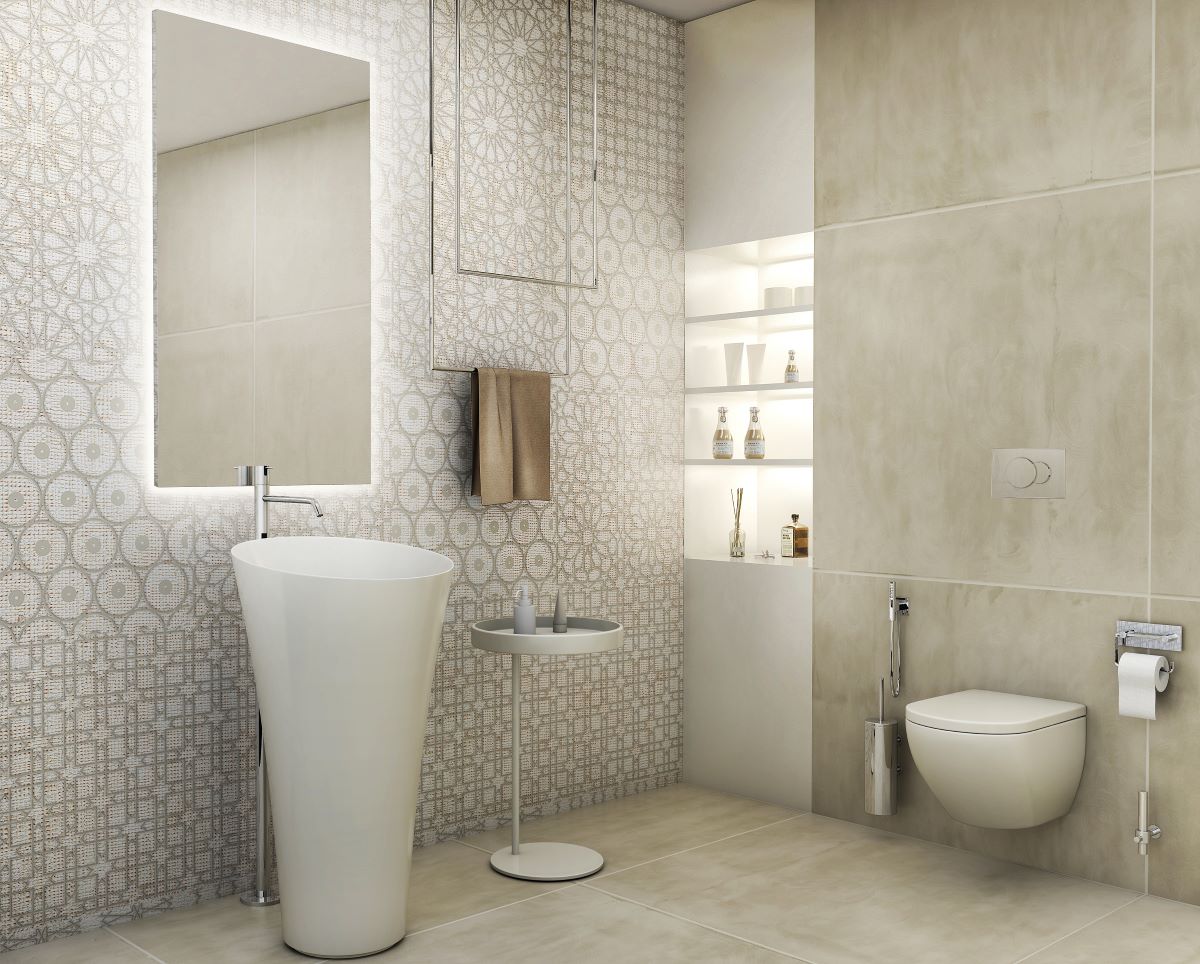 The finishes are elegant, with a color palette concentrating on the delicate shades of beige for the ceramic flooring and the warmer shade of oak wood used for the doors and the main pieces of furniture; the environments are further enlivened by touches ofcolor standing out fromthe palette, above all the blue and amaranth red used for the upholstery; finally, the corridors leading to each residential unit are covered with heat-treated oak wood paneling with details in Carrara marble.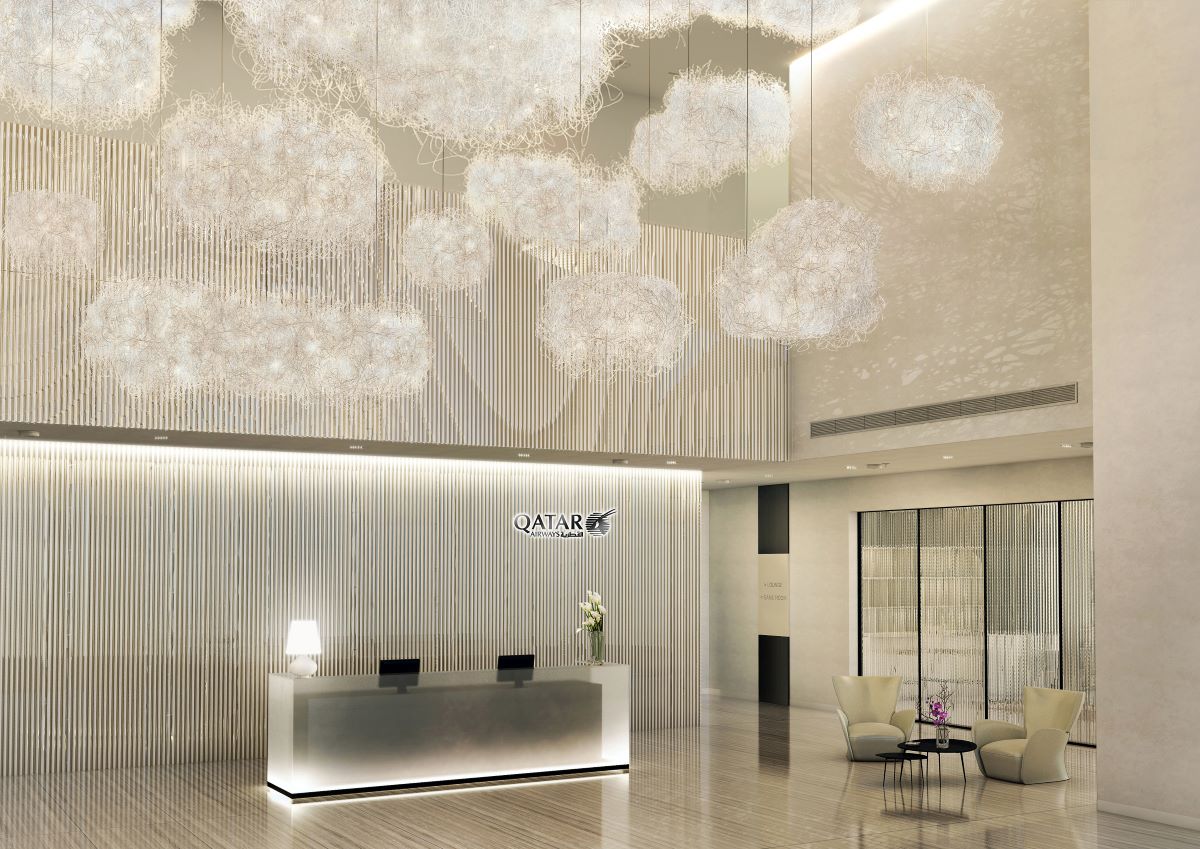 The concepts of the lightness of air and flight are the fil rouge of the entrance lobby: the reception is made in nuanced satin-finished glass lit from below, while behind the counter, the wall is covered with reflective frosted glass, embellished with a contemporary pattern.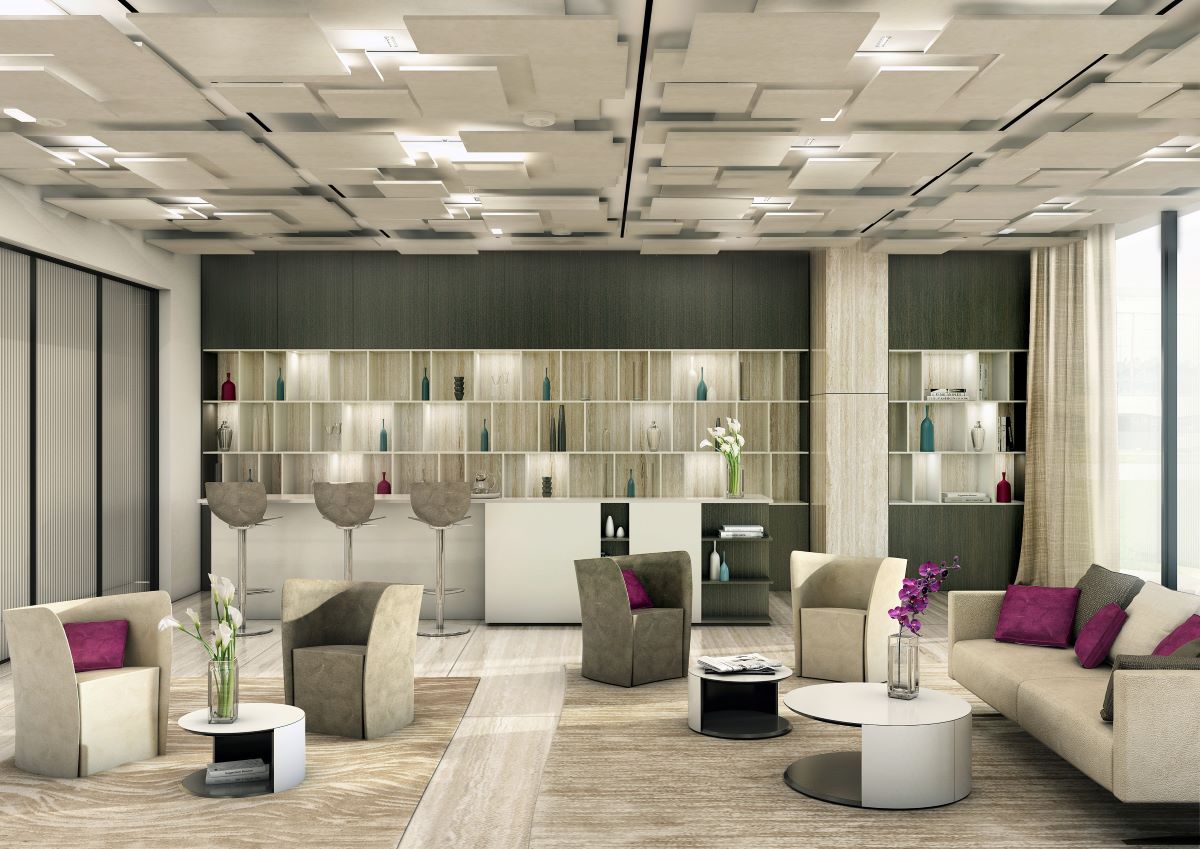 Three decorative wirework chandeliers suspended from the ceilinglook like clouds of light, while the travertine ston elaid on the floor imbues the room with a feeling of richness and solidity.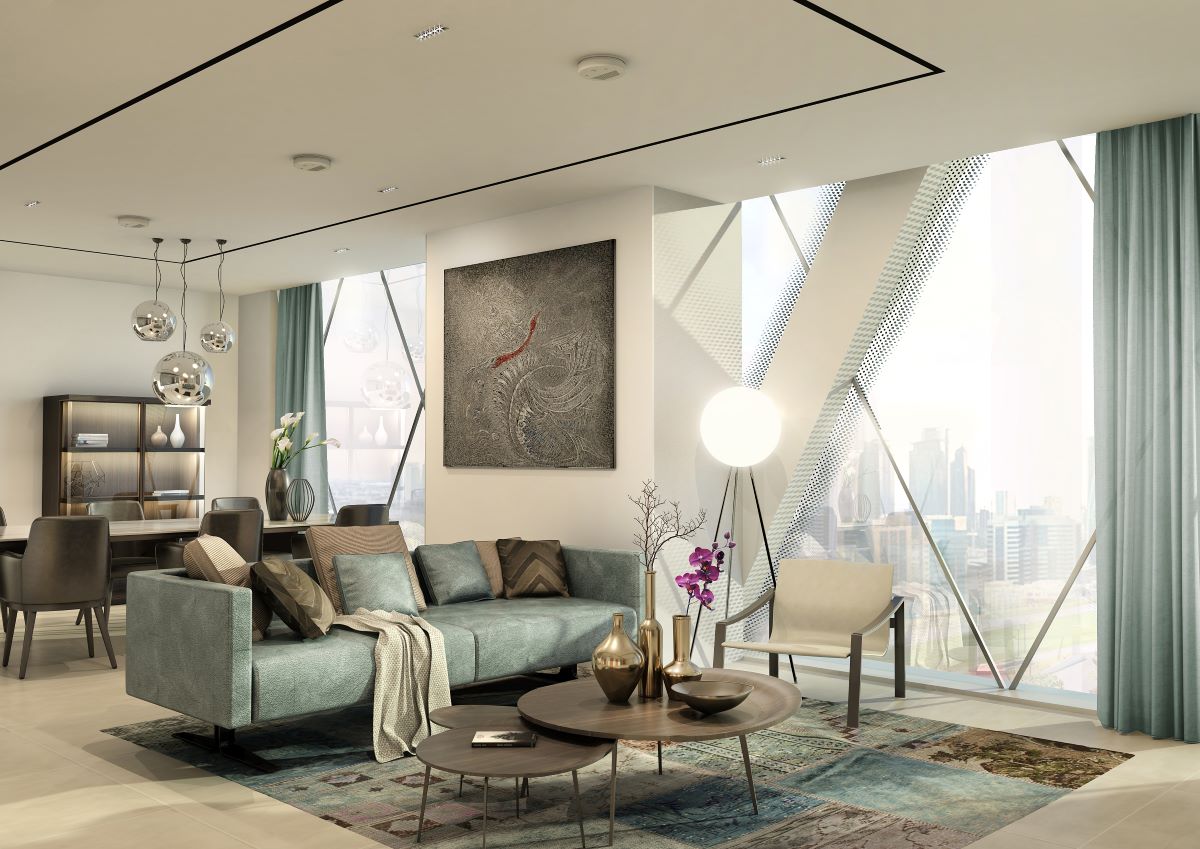 The lounge area, which has been conceived for conversation, has a dynamic design thanks to the ceiling with irregular squaresthat changes its appearance depending on where you stand; the back wall is defined by a piece of furniture in wood and travertine marble.
Residents also have access to a game room decorated with furniture in oak and travertine, a warmly lit fitness area with walls alternately covered with mirrors and wainscoting, and a Spa with an entrance covered in oak wood and interiors entirely in calacatta and Carrara marble.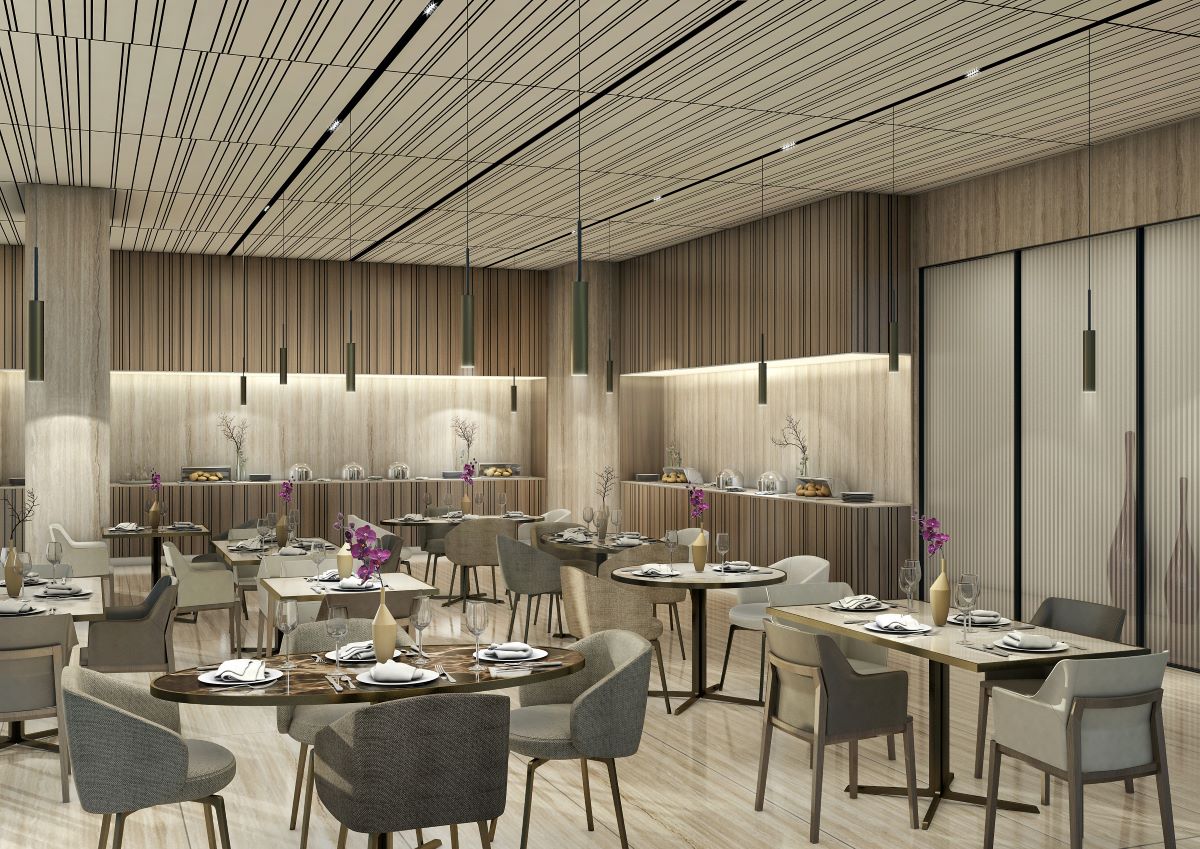 The Oryx Tower will also host a restaurant, whose elegant atmosphere will be enhanced by a ceiling covered in melamine wood plated on a black MDF with an irregular striped pattern that elegantly move the surface; the same geometric patterncan be found in the buffet furniture,made in eucalyptus wood with travertine tops.
The tower is scheduled to be inaugurated next year.