Alivar furnishes luxury apartment in Mumbai
The suburban area of Upper Juhu in Mumbai, India, hosts the largest residential centre of the metropolis comprising almost 4,000 square meters of green spaces and numerous entertainment structures, from a large infinity swimming pool to a fitness centre.
This ambitious project covers also exclusive apartments distinguished by a precise chromatic choice and a selection of sophisticated minimalist furniture, an oasis of peace and quietness in a domestic environment.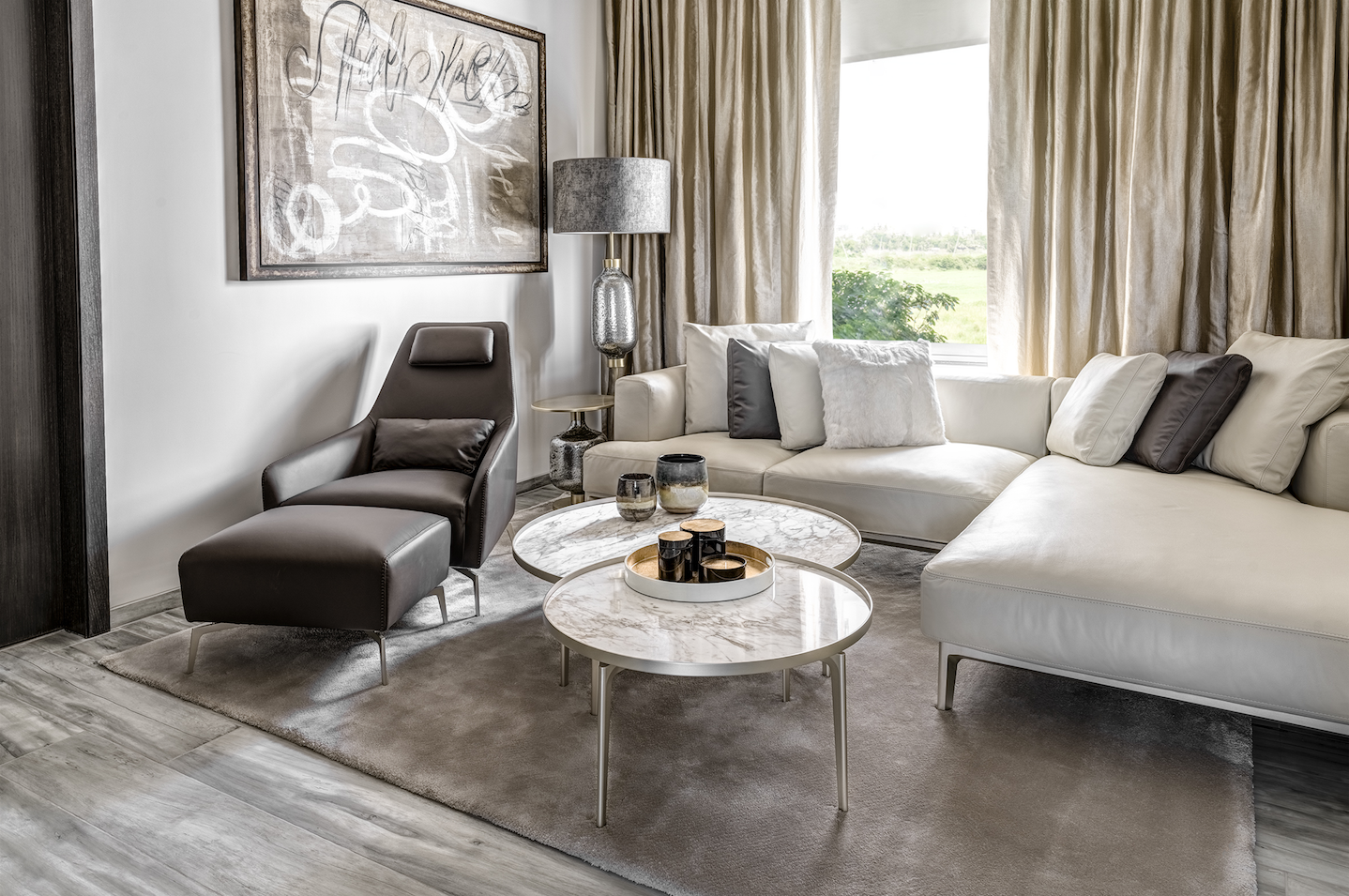 No surprise that to complete this picture of refined luxury Alivar furniture was chosen. It is meant for the third-floor apartment of a residence building where the neutral colours, from white to dove grey, from cream to beige, and the research of materials, such as leather and precious fabrics, get combined in a space consisting of a spacious living room, a dining room, a 'family room', three bedrooms with en-suite bathrooms, a kitchen and an external balcony.
For this purpose, the large couches by Land with their embracing volumes and the curvy armchair by Carol characterized by a comfortable adjustable headrest surround the coffee tables fit out with Poggio marble tops, becoming the uncontested protagonists of the living area.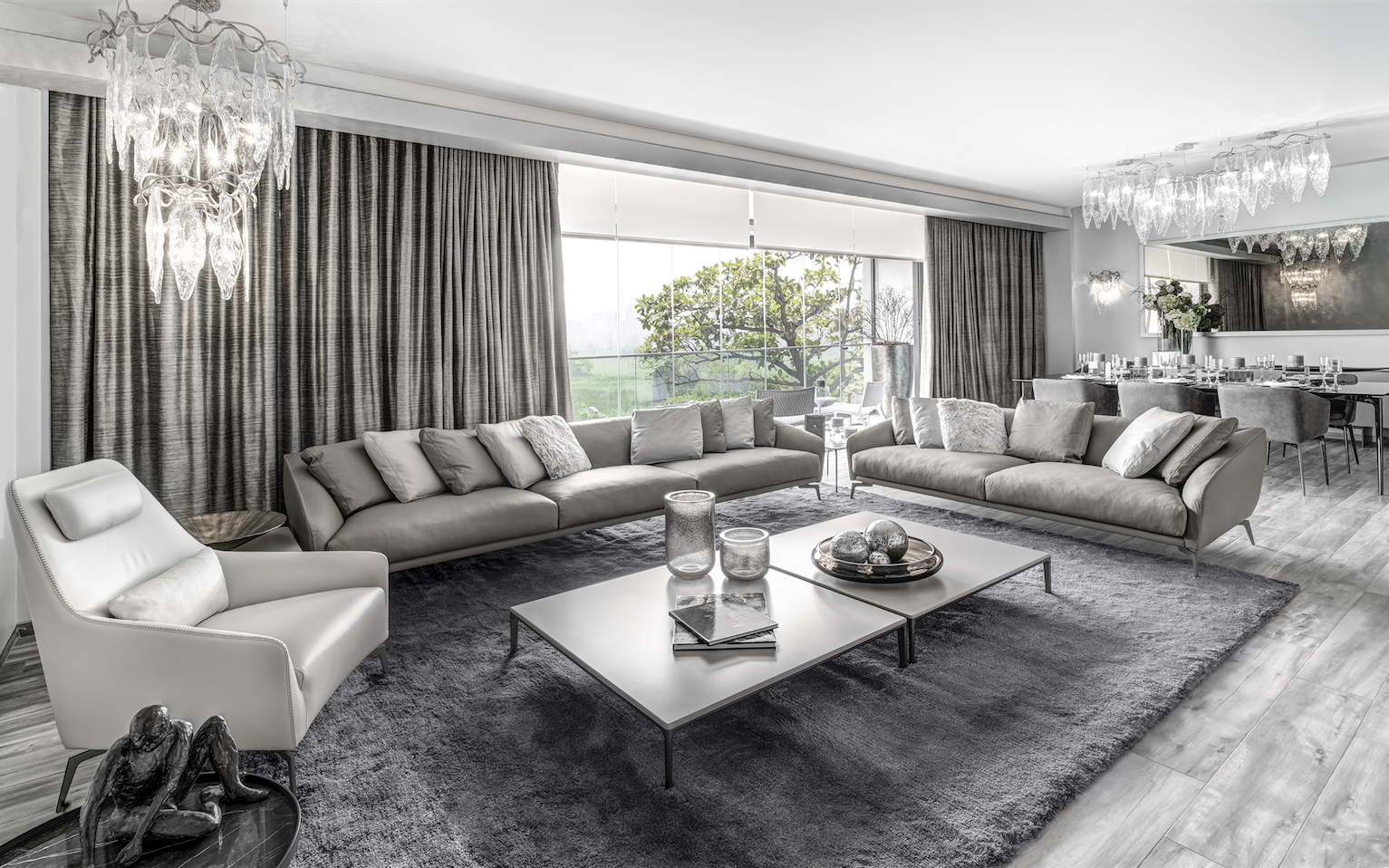 In the dining room area, the Liuto table fills the space with discretion and elegance due to the light and harmonious silhouette of the forms and to the smoked glass surface, perfectly matching the dove-grey Denise chaise with aluminium legs recalling the table shape.
The 'family room', a meeting space of more contained dimensions, also approaches the living room aesthetics due to its Swing couch covered by soft leather and to the set of Sirio tables of different height and dimensions characterized by extreme cleanness of forms.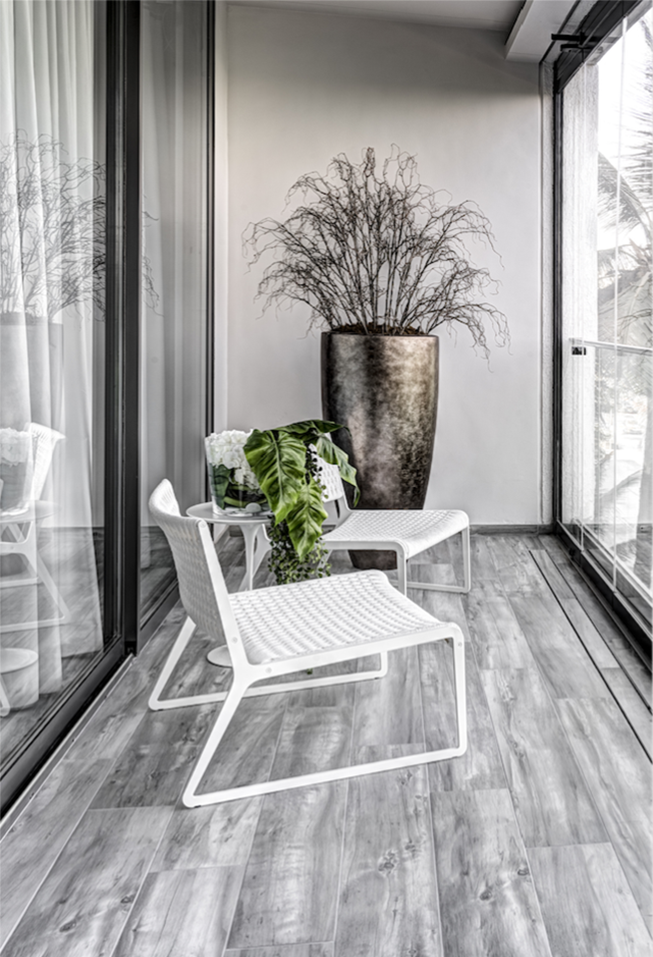 The sensation of serenity is conveyed by such materials as stone and crystal making the well-lit environment even more luminous due to the presence of large windows and the balcony for which the lounge seat by Wing made of white woven ropes was selected.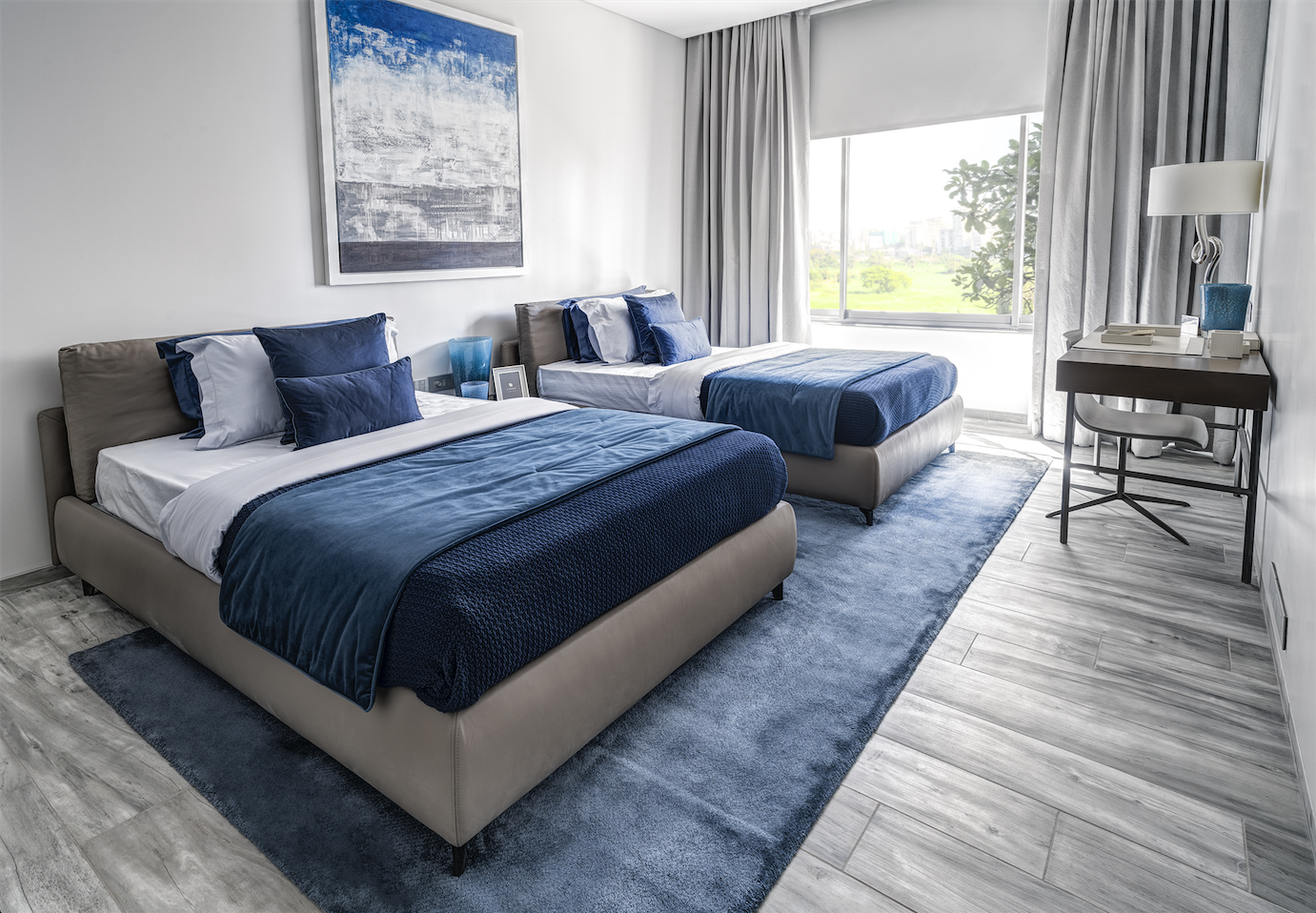 Natural light also permeates the night area with the two exclusive Alivar beds hiding under their apparent sobriety the meticulous design research that is clearly deducible from the linear header, slightly rounded and softened at the flanks by Maya or from the large headrest pillow by Oasi.
Comfort and beauty: so Alivar conquers India.