Catellani&Smith, lights for Aldo Coppola
Beauty is right at home with Catellani&Smith. Therefore, the collaboration with Atelier Aldo Coppola, consolidated in 2013 with the store on Corso Europa in Milan and now renewed for the creation of the first flagship store in Lugano, is not surprising.
The 300 square-meter space is enhanced by the presence of a large roof terrace that gives guests to the atelier a beautiful view of the lake of Lugano.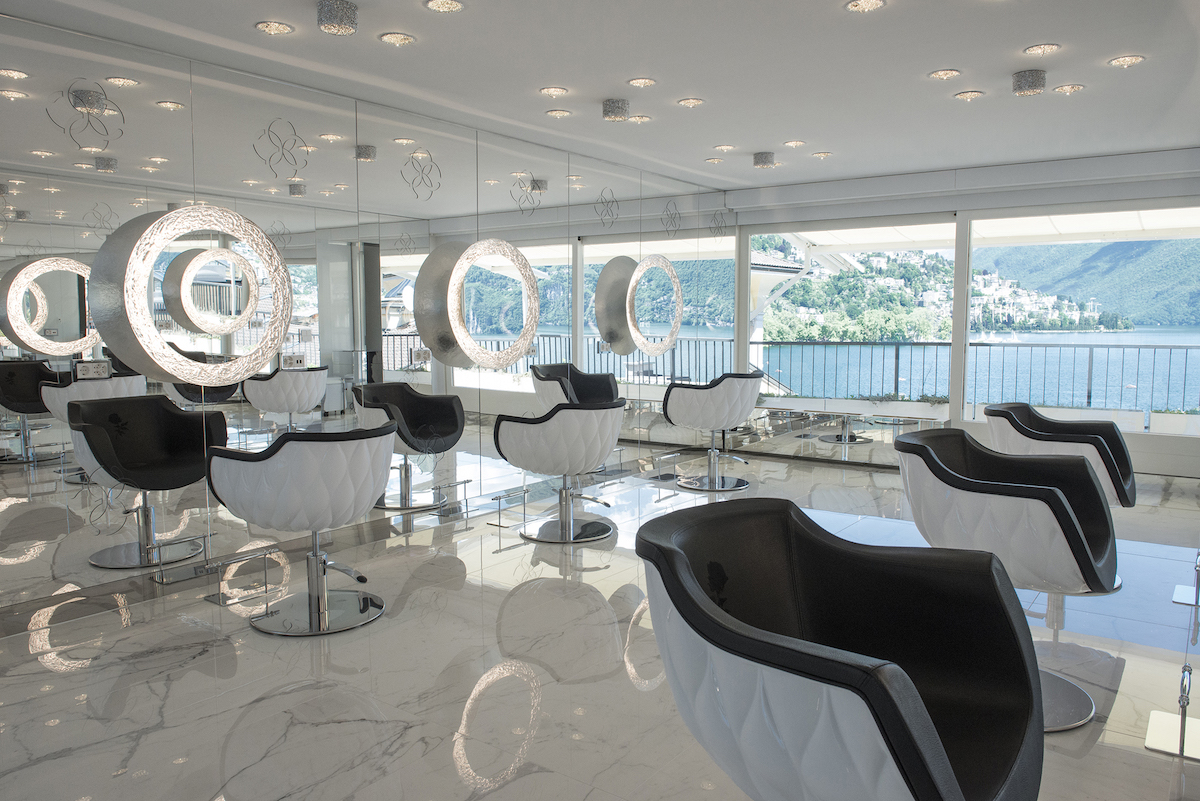 The most striking aspect is represented by the contribution provided by Catellani & Smith, who produced a series of custom-made light solutions. Starting at the entrance, the Gold Moon luminous composition and a cascade of hand-painted gold-leafed sheets illuminated by small LEDs that are infinitely reflected in mirrored surfaces, welcome visitors.
Continuing in the salon, the mirrors become the protagonists of the individual workshops, with a unique solution in which the structure of Stchu Moon houses the large circular mirrors inside it, becoming a frame. The silver finish surface of the lamp also refracts the indirect LED light that is amplified by the irregularity, thus creating a unique and almost futuristic atmosphere.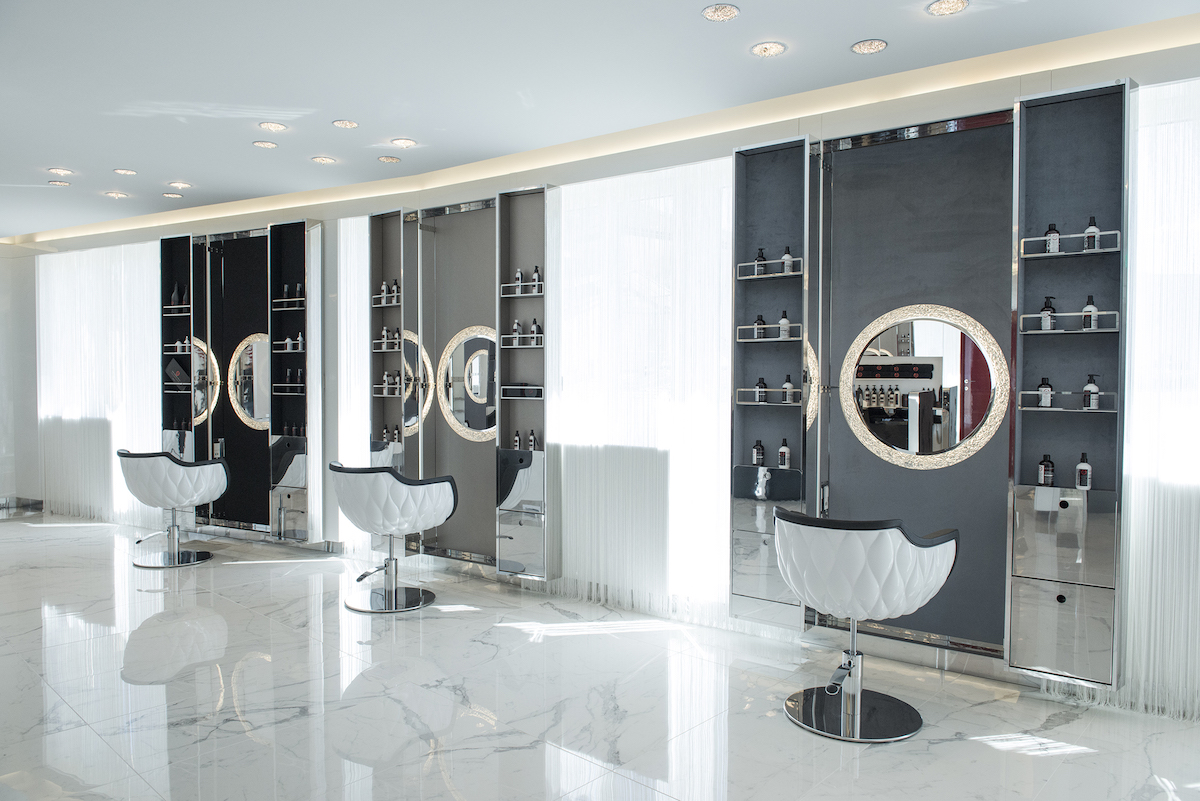 Finally, the recessed and semi-recessed lights of the Ametista collection are arranged as if they were a precious constellation on the ceiling of the studio, illuminating with discretion and elegance the space dedicated to beauty and well-being, which is illuminated appropriately.