Ethimo, the outdoors for Venice and Cannes
Unique furnishings for exclusive locations and events has become the philosophy behind the Ethimo brand, representing the Made in Italy flair in the most prestigious international environments, enhanced by the innate elegance of the products.
From this point of view, 2017 is a sterling year, and two important events occur precisely in September: the Venice Film Festival (from August 30th to September 9th), and the Cannes Yachting Festival (from September 12th to 17th).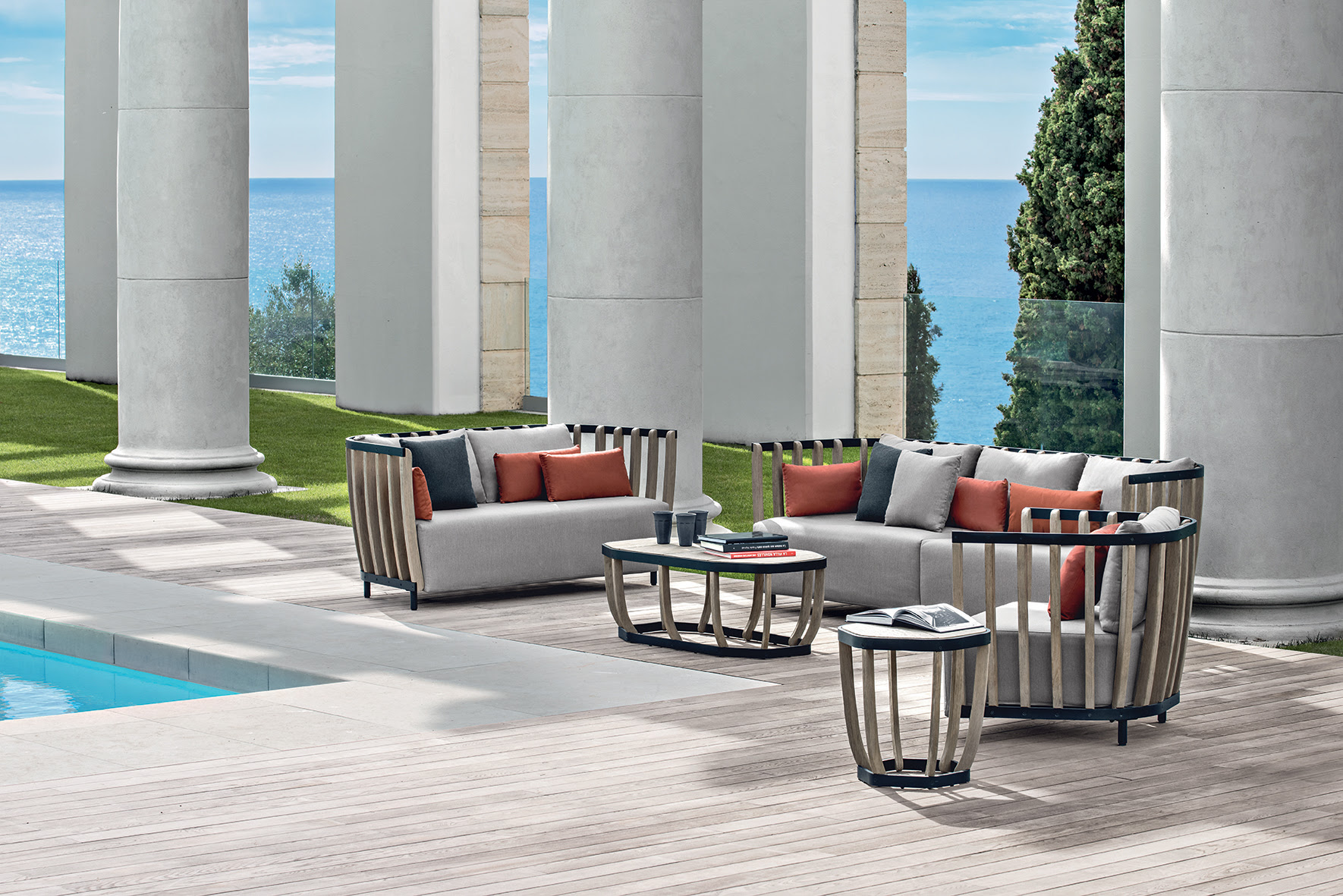 During the first event, Ethimo is the technical sponsor of the Venice Movie Star Lounge, set up in the C.I.G.A. greenhouses and embraced by the picturesque lagoon setting. At the same time, the modules of the Costes collection create sitting areas with a worn look thanks to the evocative expression of bleached teak in the press area. On the other hand, the Celebrities area is very sophisticated and contemporary thanks to Patrick Norguet's Swing collection, which is an intelligent combination of materials that makes it unique.
On the other hand, the furnishings of the VIP Club and panoramic restaurant of the Cannes Yachting Festival is even more varied but equally scenic. Here, various versions of the Swing, Village, Infinity and Ocean collections give life to relax and convivial areas, which interpret the distinct class of Provence outdoor living with class.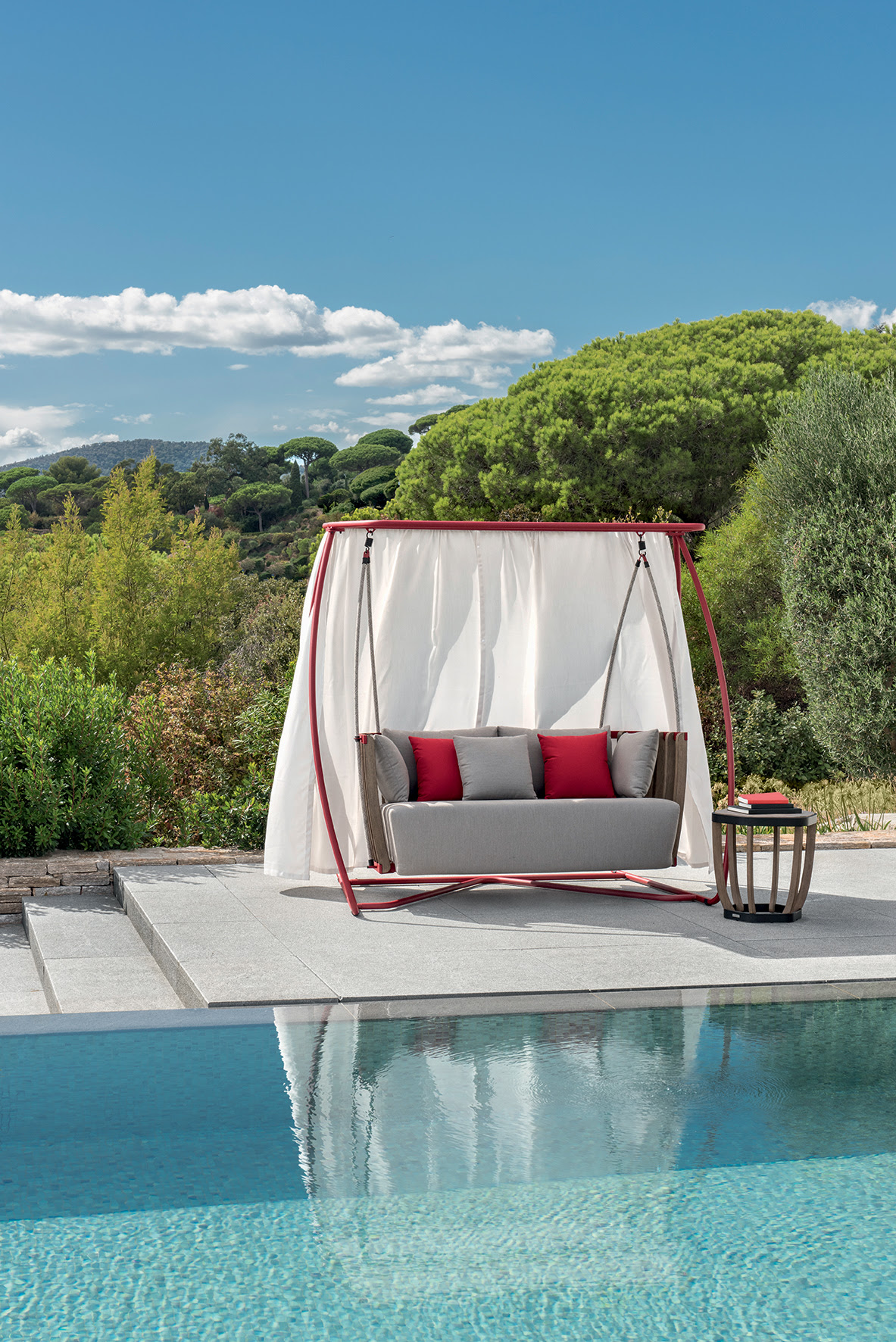 Finally, during the Festival, Ethimo set up a stand with its latest Swing and Knit collections, created thanks to the collaboration with designer Patrick Norguet, and the Esedra collection, designed by Luca Nichetto.
Therefore, Ethimo makes outdoor areas shine and use them to create a surrounding suitable to two events that, above all, celebrate style and creativity.