Innovation, tradition, and soul: Alessandro Zambelli talks about his design
Mantuan by birth and passion, specialised in Industrial Design and Material Technology at the Cova Foundation, as well as the founder of the alessandro zambelli design studio, Alessandro Zambelli is first and foremost a seeker of souls that he can identify and instil in the objects that he creates. It is a balance of the unexplored potential of new technologies and the memory of tradition. His career is marked with prestigious collaborations including Agape, Seletti, Swarovski, Skitsch, Portego, and JCP. Each project was an evolutionary challenge and a pleasant discovery, but also authentic achievements and recognitions. This is the case for example of the Afillia collection for .exnovo that after being included in the ADI Design Index 2014, received the ADI Innovation Award, and was then selected as one of the winners of the Interior Innovation Award 2015. A few years after that goal, we asked Alessandro to unveil the secrets of his work and the novelties that await him: here is what he told us.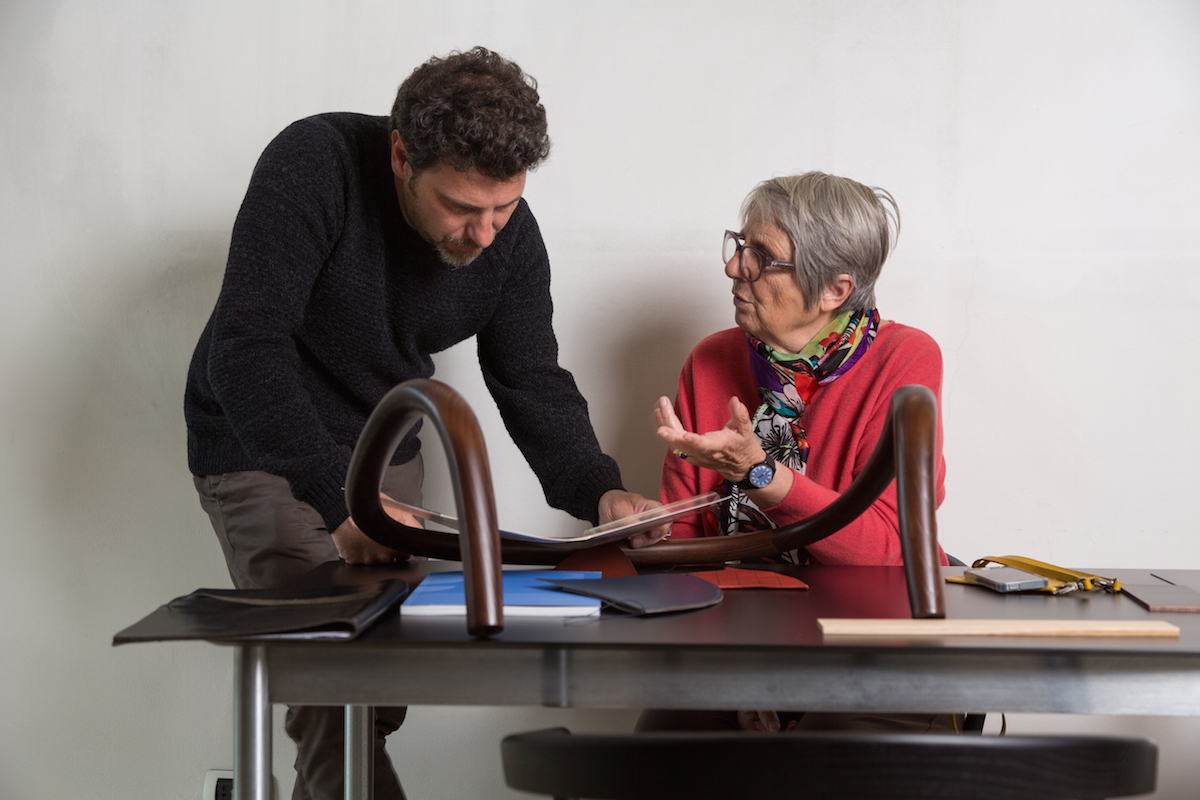 Reading your biography we know, "he never sees his work as a pure exercise of style. He believes that each object must be illuminated by a soul". How do you see the soul of objects? How would you describe it and how do you choose to shape it with your everyday work?
"When it comes to my project, I naturally add concepts or situations that are particularly familiar to me, references that make me feel comfortable looking at the object I'm designing, basic gestures or feelings that each of us can perceive. In summary, this is what I mean by the soul of objects, and that is how I try to shape it with my everyday work."
Throughout your career, you collaborated with prominent companies in this field including Agape, Seletti, Exnovo, and Portego, only to name a few and you also earned some notable awards. How difficult (or stimulating) can it be for a designer to adapt his or her creativity to mirror the identity of a company and to adjust to the rhythms of industrial production?
"There are no pre-defined roads, and much of it depends on the company's setting and the relationships that can be developed. Normally, I liked to have a well-articulated brief. At first, this may seem like a limit to creativity but it also gives you obvious ideas on what the company wants and, consequentially, you can concentrate on the project. On the other hand, during my collaboration with JCP, I had an entirely opposite experience where I could autonomously conceive the objects far from any design standard. It is challenging to design objects with total freedom of thought, but it is thrilling when there is a new dimension where shape and function are expressed through a whole new language."
During the creative process, how important is the innovation factor about the memory of the past? Design can arise from the balance between technology and tradition, or one prevails over the other?
"Innovation and memory of the past are a radical interpretation of my projects. I like to believe that I have managed to provide people with technological innovation through functional objects but at the same time objects that are "outside of the box" and that contain elements of tradition that have been reworked and reinterpreted so that they belong to everyone. In my way of conceiving the design, I always try to consider technology at the service of craftsmanship so that I can create unique solutions able to exalt the beauty of these aspects and that, above all, are not achieved with other ends."
You live and work in Mantua, where your laboratory is located. Does selecting a small town as your headquarters have a particular meaning? How important are local roots for your work, even if the market prospect is international?
"After a few years of working in Milan, I decided to return to where I was brought up. I went to a place with a different rhythm and with an extraordinary heritage of traditions, and I put all of this into my products, almost like a mission. My land has a lot to do with how I think and act and, consequently, in my projects. I believe that each designer should preserve and feed an "indigenous" side related to its local traditions and Italy has a treasure hidden in each corner.
I think that the first step is to be well-rooted in your territory – or what becomes your source of original inspiration – because only in this way the international perspective becomes a real achievement without running the risk of being overwhelmed."
What projects do you see in your future? Can you tell me something about your upcoming challenges?
"I am currently working on some lighting projects for Italian companies and a personal experiment on materials. I hope I can reveal more information on these activities soon!"