Italcer at Cersaie 2017, an exclusive interview with Graziano Verdi
A big innovation project, a big Italian project. The challenge of the holding Italcer and the investment fund Mandarin Capital Partners rests on courage, quality and experience. Its aim is building solid future market development and progress for the recently acquired ceramic brands, among which La Fabbrica, AVA and the famous Elios Ceramica. At Cersaie 2017 we met Graziano Verdi, key player of Graniti Fiandre expansion in the U.S.A. (which became the first STAR segment admission of Borsa Italiana's equity market) and now leader of what will become the new Italian ceramic group. That's what he told us.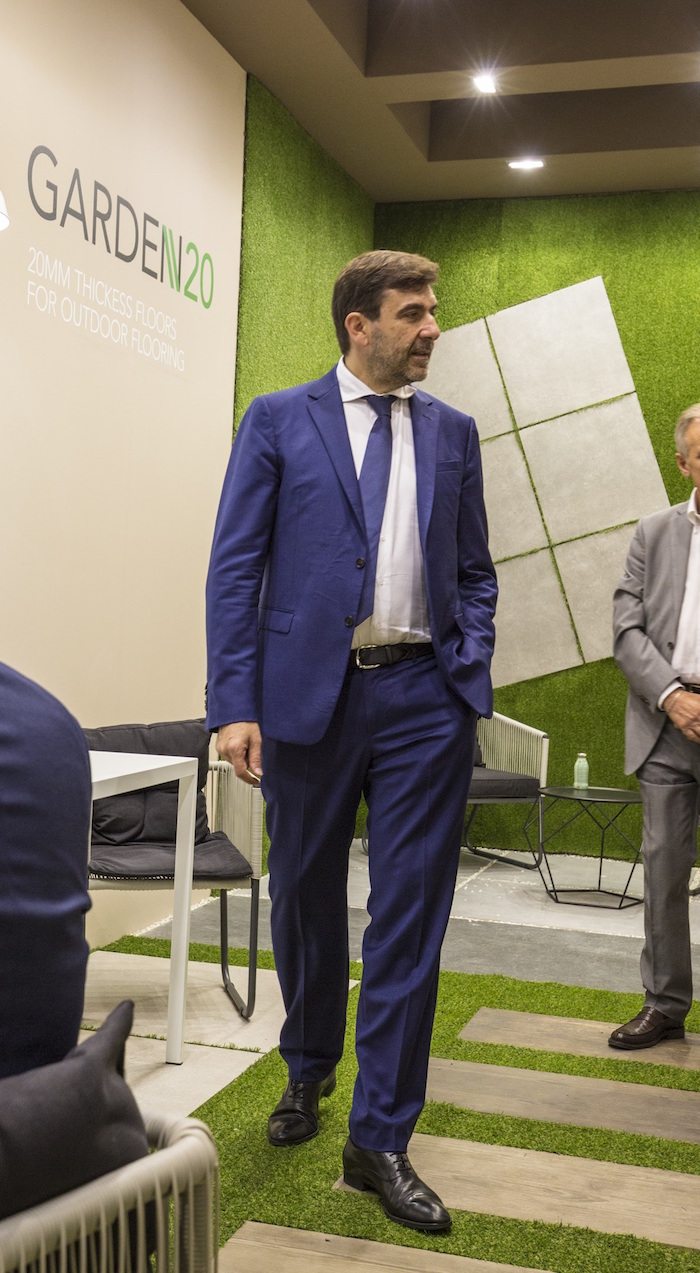 What did you present at Cersaie 2017?
"It would be difficult to sum everything up in one single answer. I will tell you something about La Fabbrica and AVA, two luxury brands controlled by La Fabbrica, a company having its headquarters in Castelbolognese, Romagna. We launched different new items in 3.20 x 1.60 m size, plus other new collections available in 180 x 80 cm for wood, marble and traditional ceramics. We had excellent feedbacks, as several European and American designers noticed their aesthetic qualities. We managed to reproduce marbles such as Portoro, Michelangelo's statuary marble or some particular veins in wood, recreating the effect of natural wood, through a natural-industrial process with a minimum impact on the environment.
Moreover, we have recently acquired Elios, a company with a long tradition on the market (it was founded in 1968) and we have launched new marbles in the 3.20 x 1.60 m size, i.e. extra-large tiles, as well as new collections in 20×120 cm for wood, plus innovative materials in 60×120 cm reproducing the effect of sheets."
The collections presented embody the values of traditional Italian ceramics. What does representing Made in Italy in the world mean to you?
"Made in Italy in the field of ceramics means design and hi-tech, i.e. being one step ahead. Many Asians come here and draw inspiration from us. Exports to China have increased by 30% and the sector is growing by 4%. This means that quantity is not always synonymous with quality. I think that the best that we can do is doing things that can identify us. Elios perfectly represents this idea."
How important are technological research and the study of materials for you? How do you interpret the concept of innovation?
"Every year we allocate 3% to research and development. This allows us to produce innovative materials in our plants, materials that stand out thanks to their technologically advanced processes."
Any projects or goals for the future?
"We founded Italcer together with the Italian investment fund Mandarin because we wanted to bring together all these companies having complementary characteristics and expertise, in order to enhance the overall value. The aim is listing the company on the Stock Exchange within 2020."