Lago presents the Vertigo table
A real aesthetic vertigo: this is the effect of Vertigo, the great novelty of the 2017 furniture collection signed by Lago, a Made in Italy design brand that has always tried to unite aesthetics and functionality with the urgent need to elicit an overwhelming emotional flow in the observer.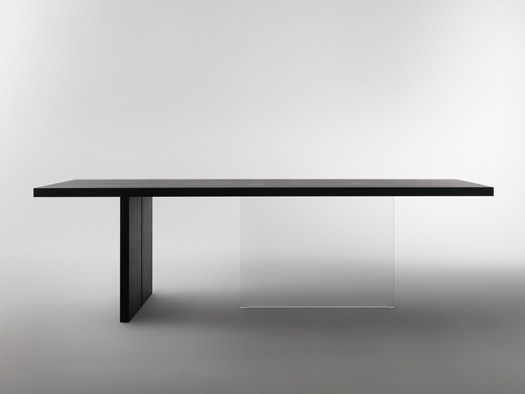 Vertigo is a table that stands out for its clean and essential line that creates a suggestive suspended effect thanks to the two legs positioned tangentially. One leg is made of dark oak and the other made of transparent extra-clear tempered glass, secured to the top with an integrated fastening system.
The black lacquered top is made of oak slats of different lengths that give a special irregular rhythm to the surface, which further emphasises the harmonious union between the lightness of the extra-clear glass and the secularity of the oak wood.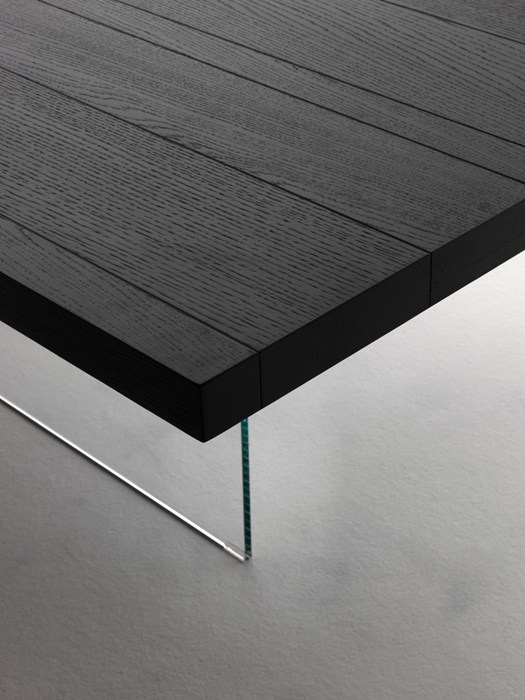 Balance and contract are the two words that define Vertigo. This table carves out a special place in dining rooms and living areas that have an exclusive charm.