In 2021 RODA presents Levante, the new collection of outdoor teak furniture designed by Piero Lissoni.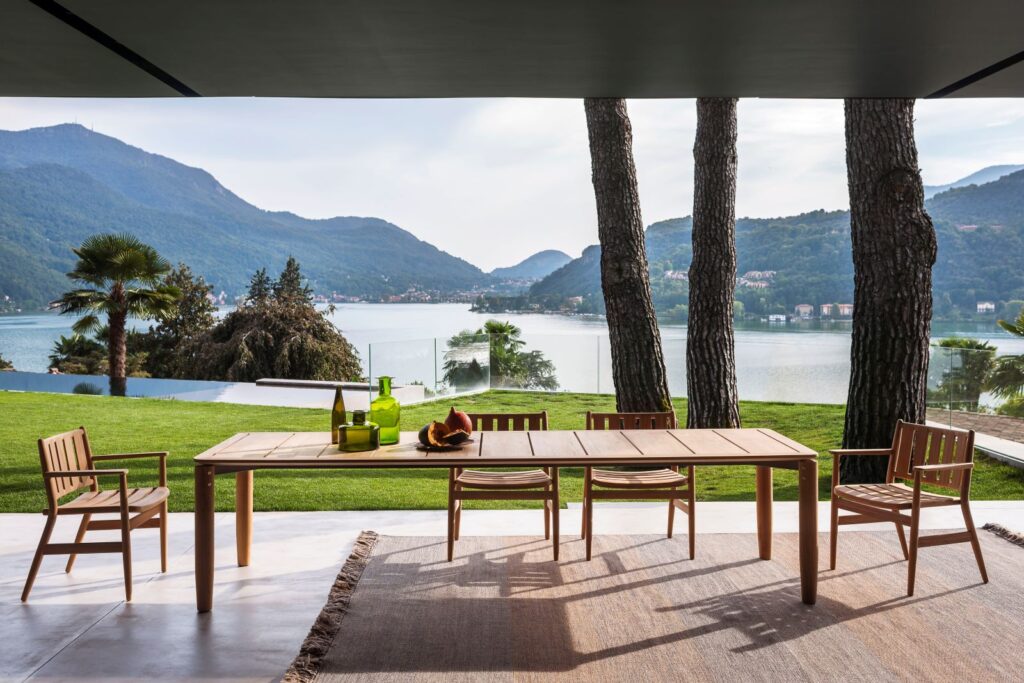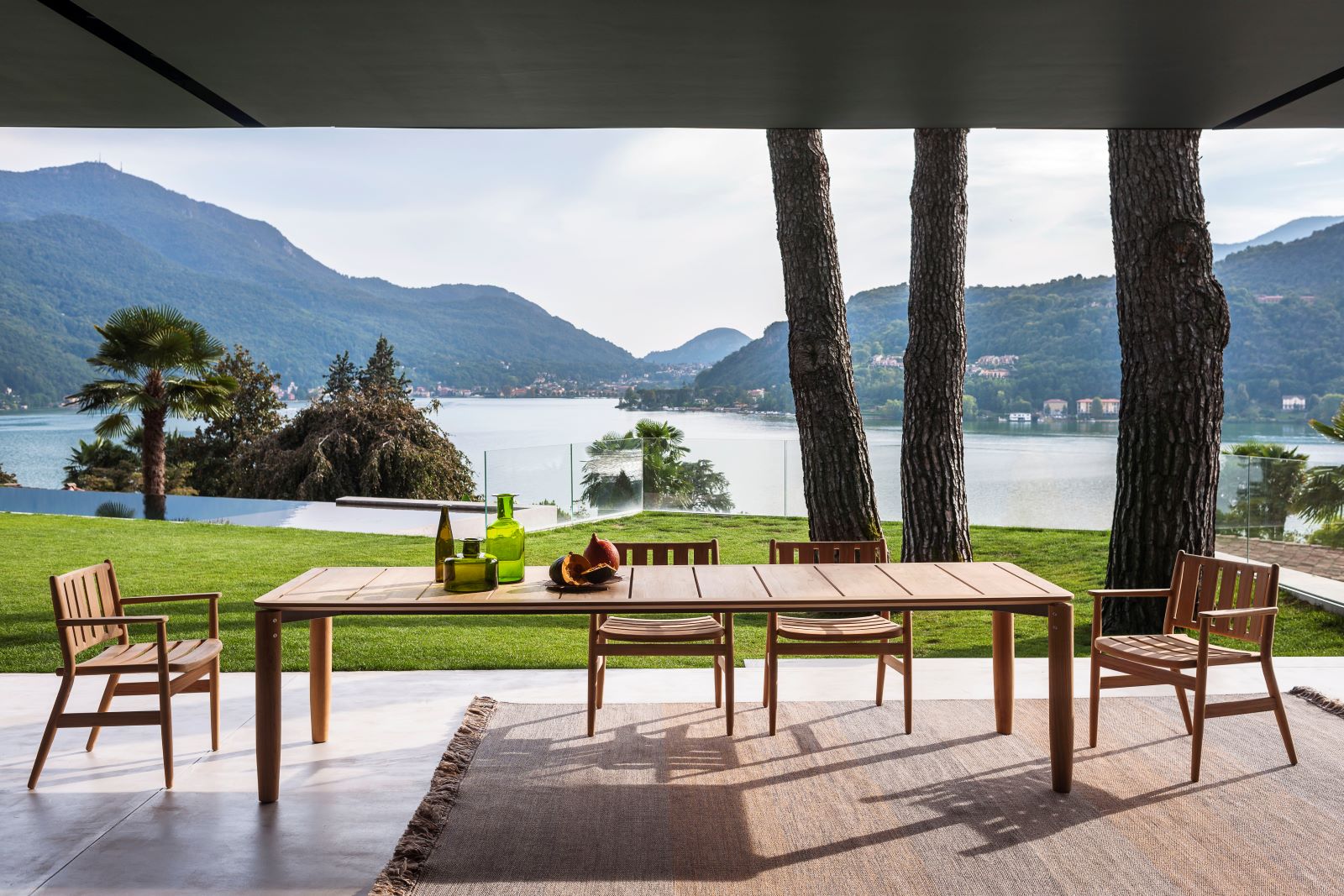 A framed set of wooden slats form the top of the garden tables of this collection, which are available in two sizes, and the collection includes a Levante table that should be paired with the comfortable armchairs from the same collection; perfect for indoor living and dining areas, the collection also includes a lounge chair and a classic chaise longue, both of them foldable and therefore space-saving.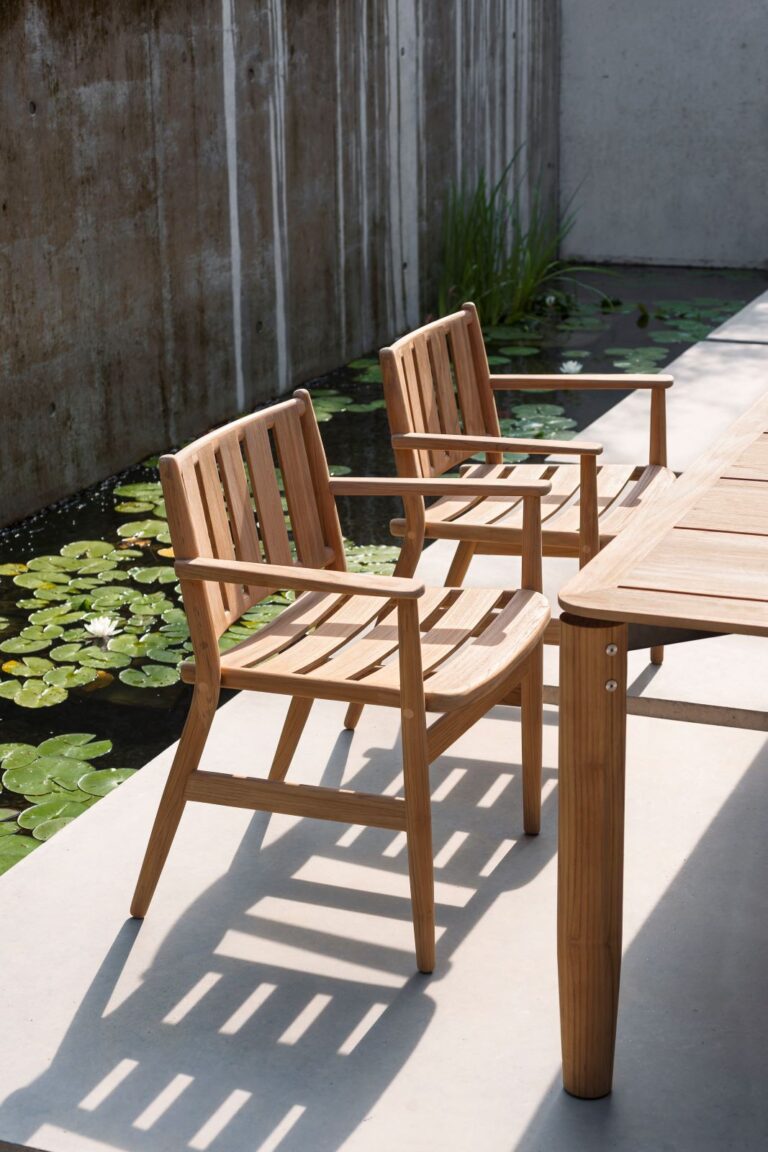 The solid and elegant teak exalts the excellent proportions and harmony of the design, with the result that the Levante collection will appeal to those who want to turn an outdoor environment into a liveable space that is at once functional and elegant, gracing any home or garden or outdoor environment, be it a designated dining area or simply a space intended for leisure and relaxation.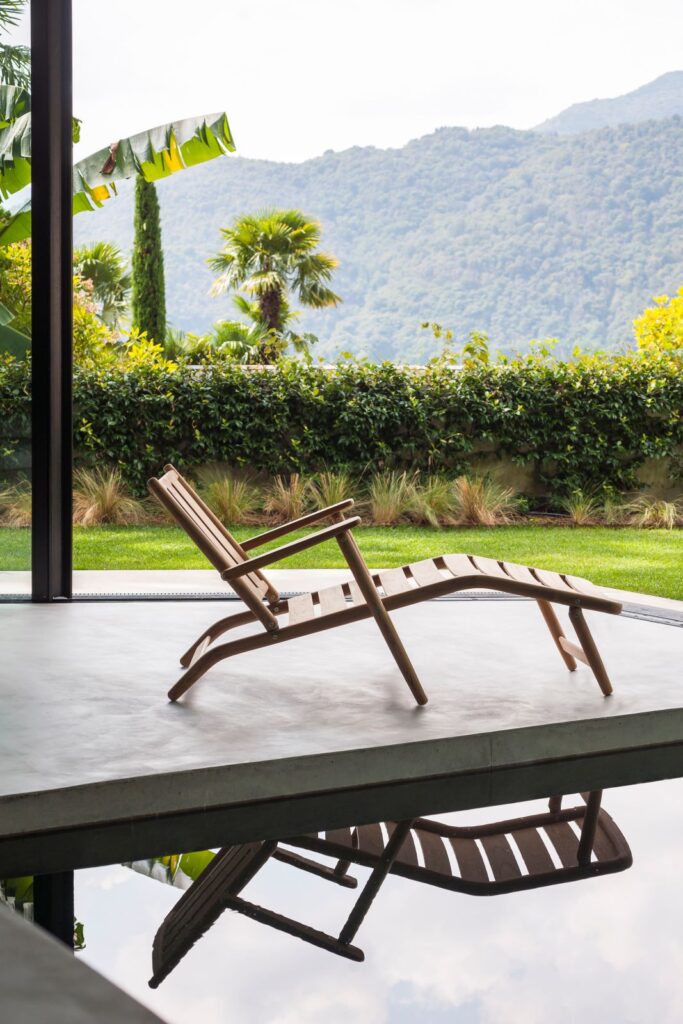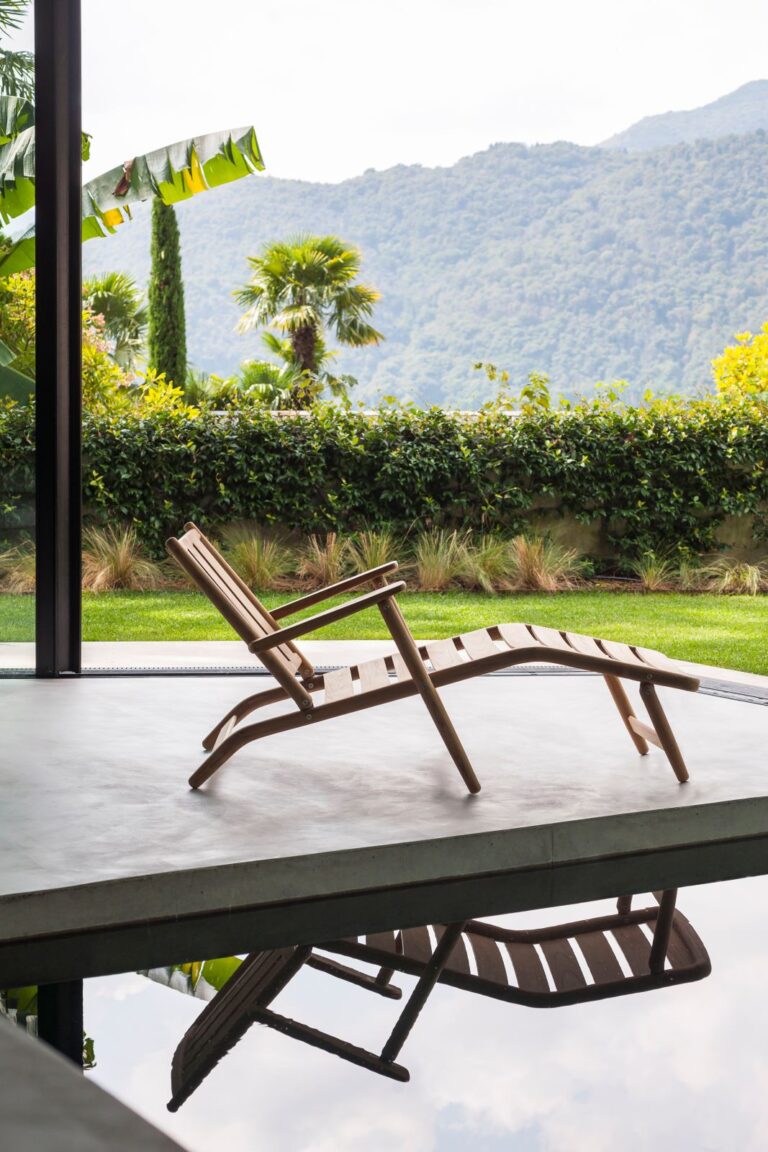 Adding a final touch of soft refinement, the chairs come with cushions that have been expertly designed to deliver a sensation of enveloping comfort: the cushions can be coordinated and customized using one of the many fabrics included in the RODA range, which includes new high-quality environmentally friendly acrylic yarns (obtained 50% from recycled fibres produced in a new process that uses less water and fewer chemicals than ever before).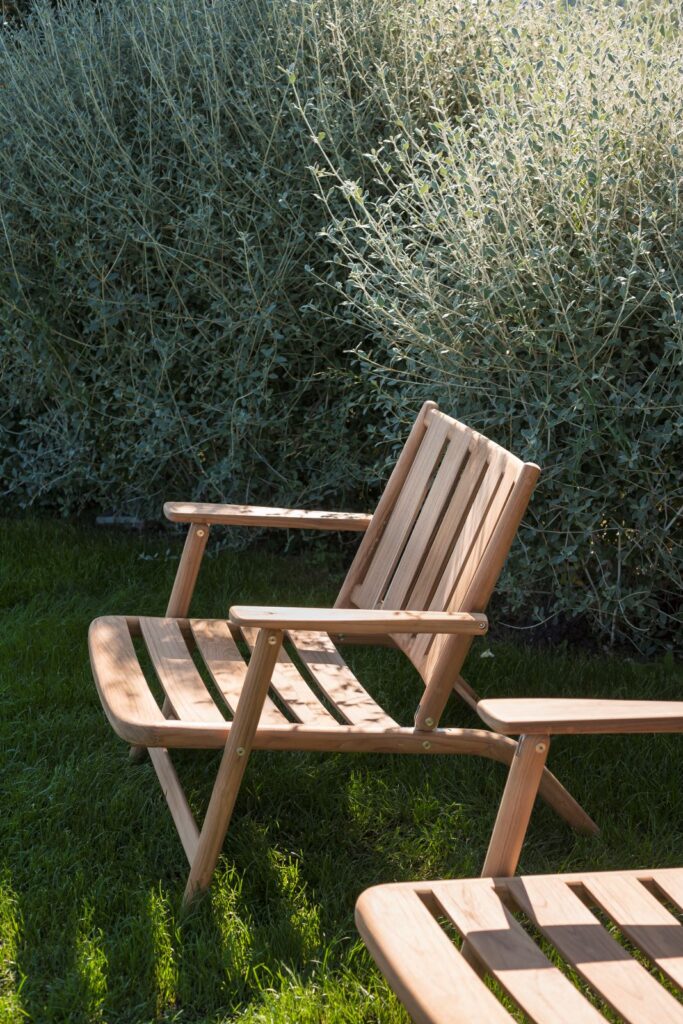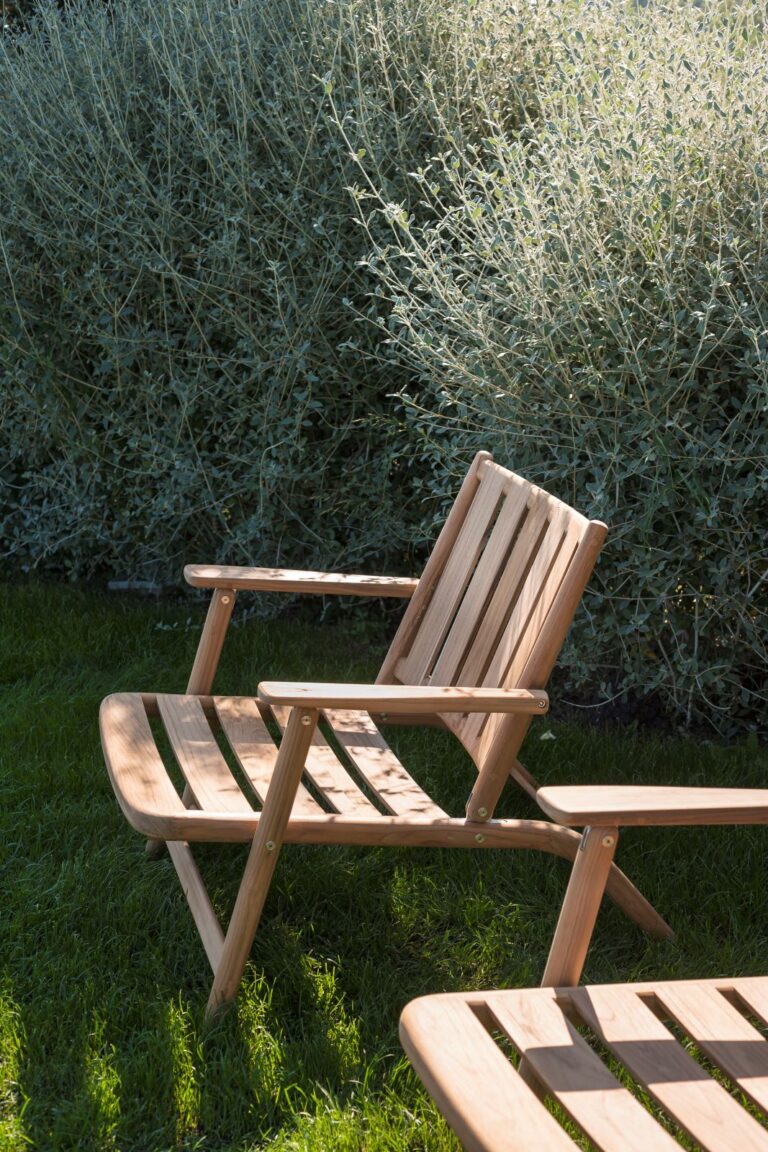 The entire Levante collection is therefore the ideal solution for anyone looking for comfort, whether entertaining in company or relaxing in private.