Mina, the exclusivity of steel also for the kitchen
Bolstered by the best Made in Italy values and decades of experience in the industry, Mina has always been devoted to the design of bathroom mixer taps as well as solutions for the kitchen and has combined practical and hygienic convenience thanks to the wise use of stainless steel, the company's leading material.
Therefore, together with Must, the recessed system with the uniqueness of an extractable spout, Mina presents two new items for the kitchen: Tide Over, the maxi version of the Tide series with rotating and extractable spout, and Three, with the practical hand-held sprayer to reach all areas of the sink.
Must is the result of a project process that separates and then reconstructs the elements, while the development of the extractable spout is a discreet detail. Recessed into the wall, it is a system opened to new and numerous possibilities of use.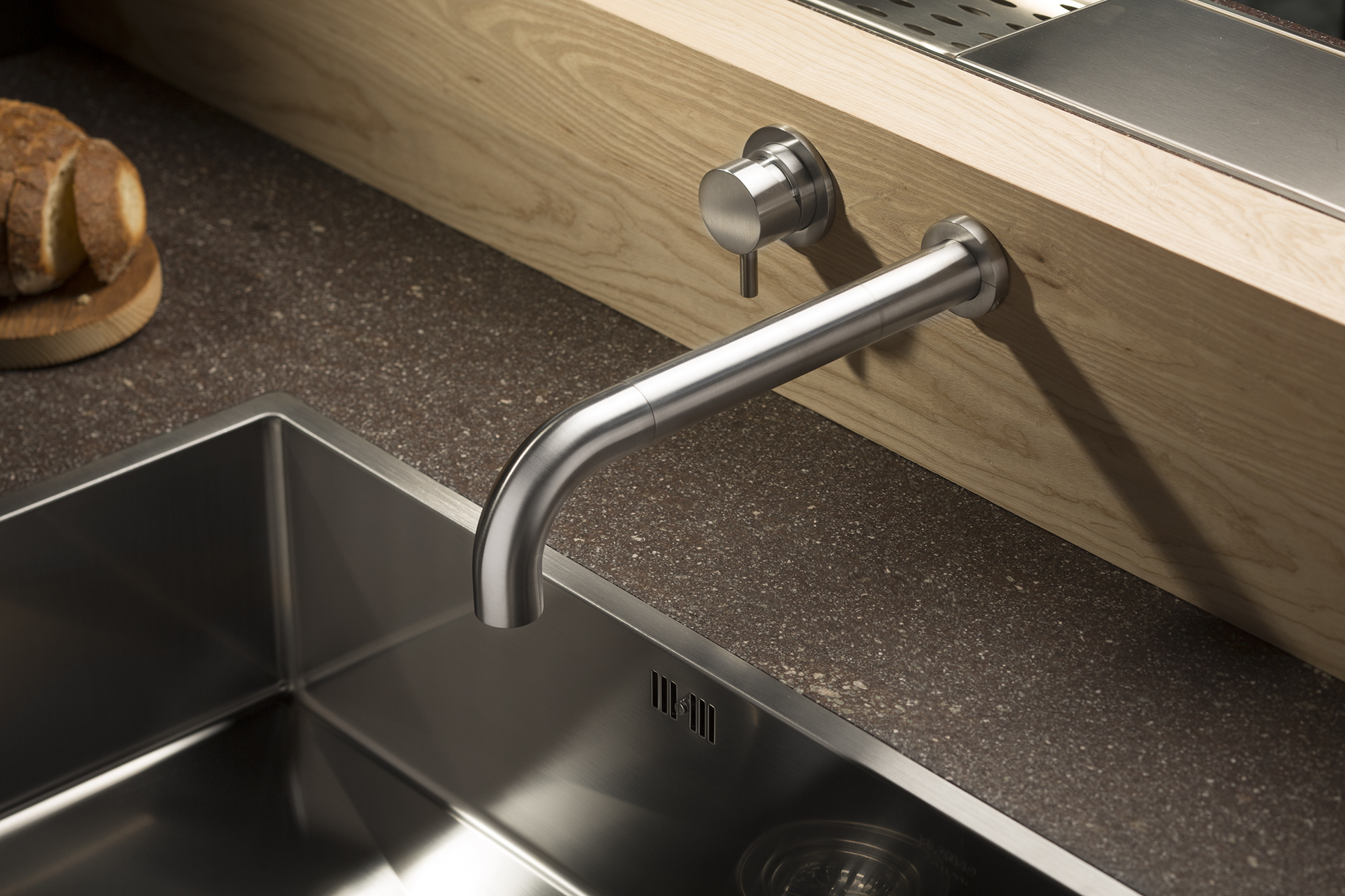 Tide Over stands out as a kitchen single-lever mixer, in which the elegance of formal harmony and the essence of stainless steel are recognizable and amplified with the oversize version: a 34 mm diameter extractable hand-held sprayer that can be rotated.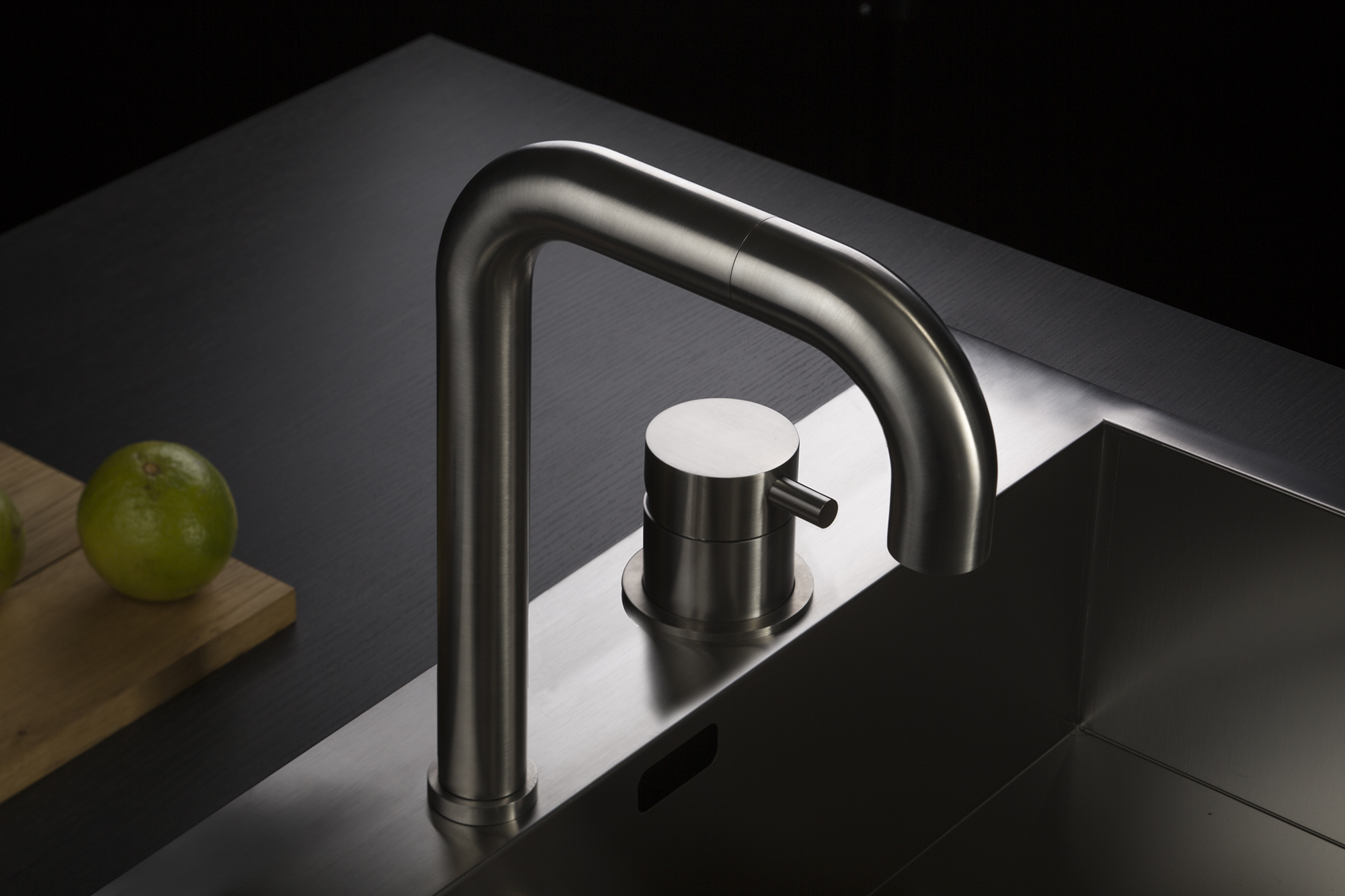 Last but not least, Three is a kitchen single-lever mixer with swivel spout and side sprayer, for a practical solution without sacrificing the beauty of simple lines. With the extractable hand-held sprayer, the water can be optimally managed to fill large vases and containers or to clean the sink.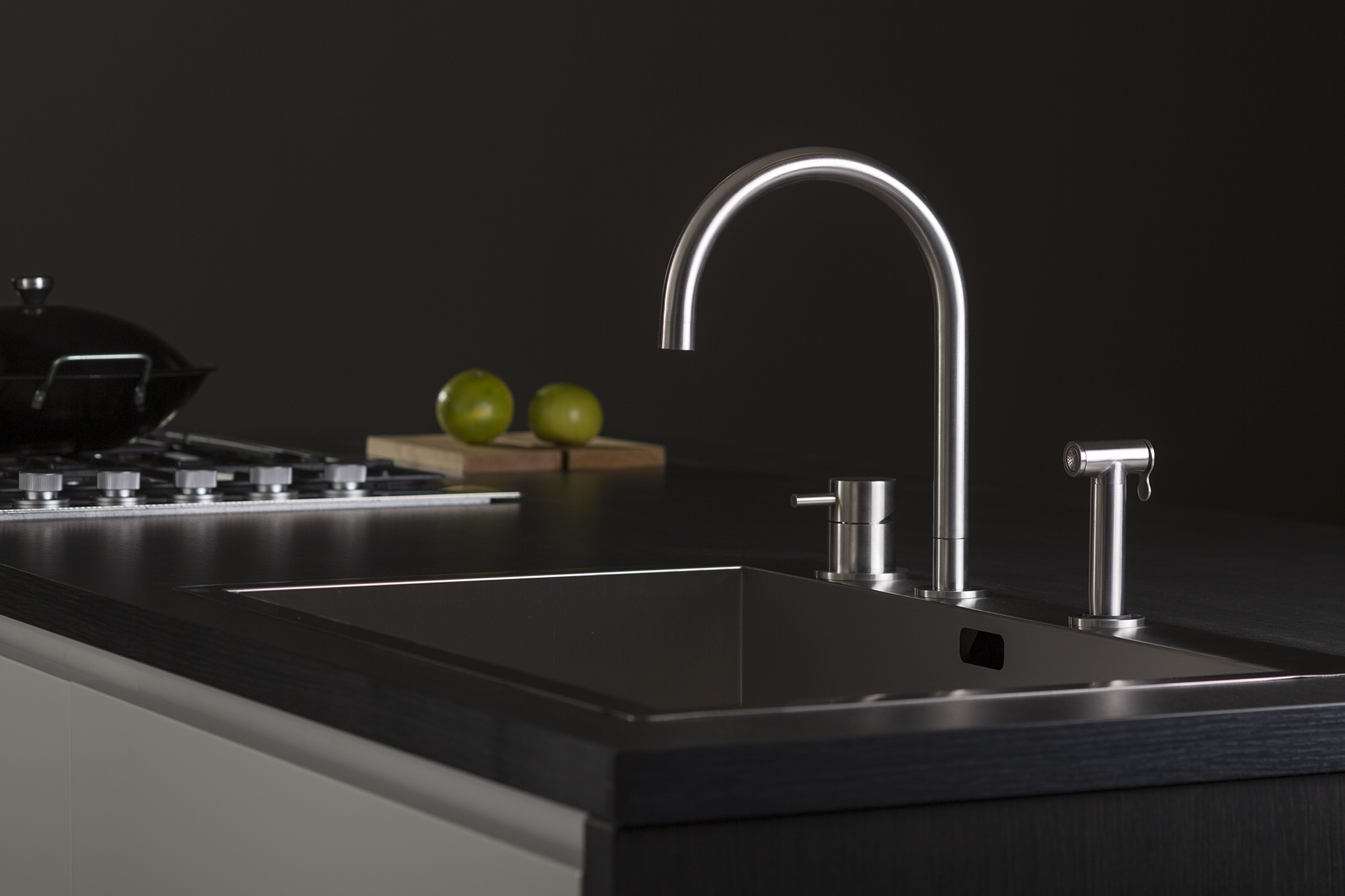 A series of quality solutions designed to change the look of every kitchen: because refinement is seen in the details.