Progress Profiles latest products for showers at Cersaie 2017
Progress Profiles, a Venetian company operating in the field of technical profiles as well as of decorative finishing and laying systems, will be present at Cersaie 2017 to show its innovative solutions: a mix of functionality and design to transform every bathroom and shower into an elegant environment dedicated to well-being and relax.
Let's start with a flush fitting shower tray: a practical and elegant choice, in line with the latest trends, which adopts the new PROFOIL membrane for enhanced efficiency. It ensures perfect waterproofing and high adhesion to any surface, including floors and coverings.
Do you need a shower tray with the perfect slope, but with no differences in height? Progress Profiles created PROSHOWER PANEL, a watertight board that ensures perfect slope. Applied under tiles, it reduces laying times for any kind of covering.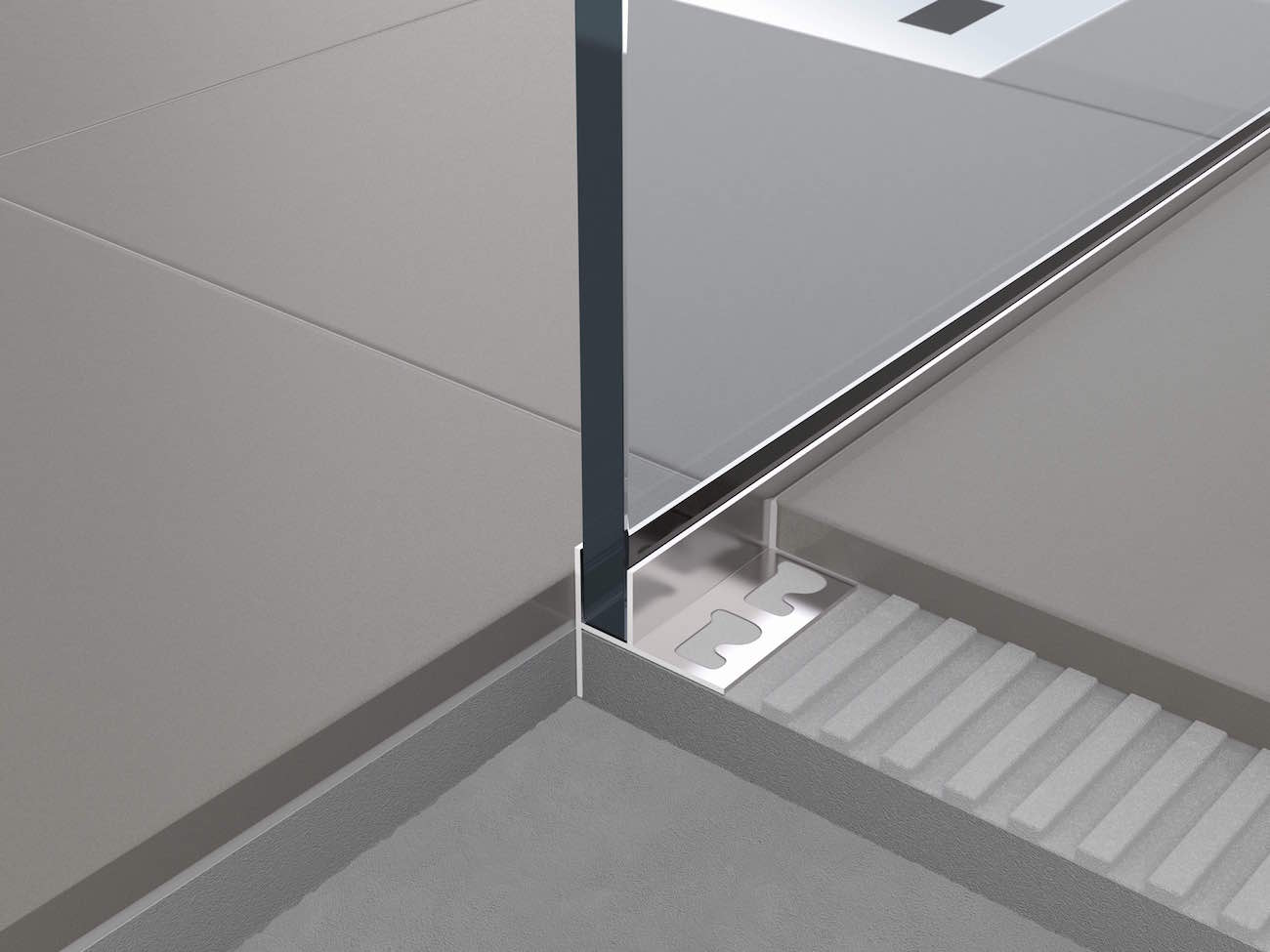 To define the perimeter of the shower tray and hold the protective glass, the PROSHOWER PROFILE, adjustable in height, joins tiles laid flat with tiles laid on a gradient.
Finally, to guide water towards the drain while avoiding stagnation and unpleasant odours, you can choose the modern design of PROSHOWER DRAIN, a modular channel available in five different lengths and six stainless steel finishing grilles.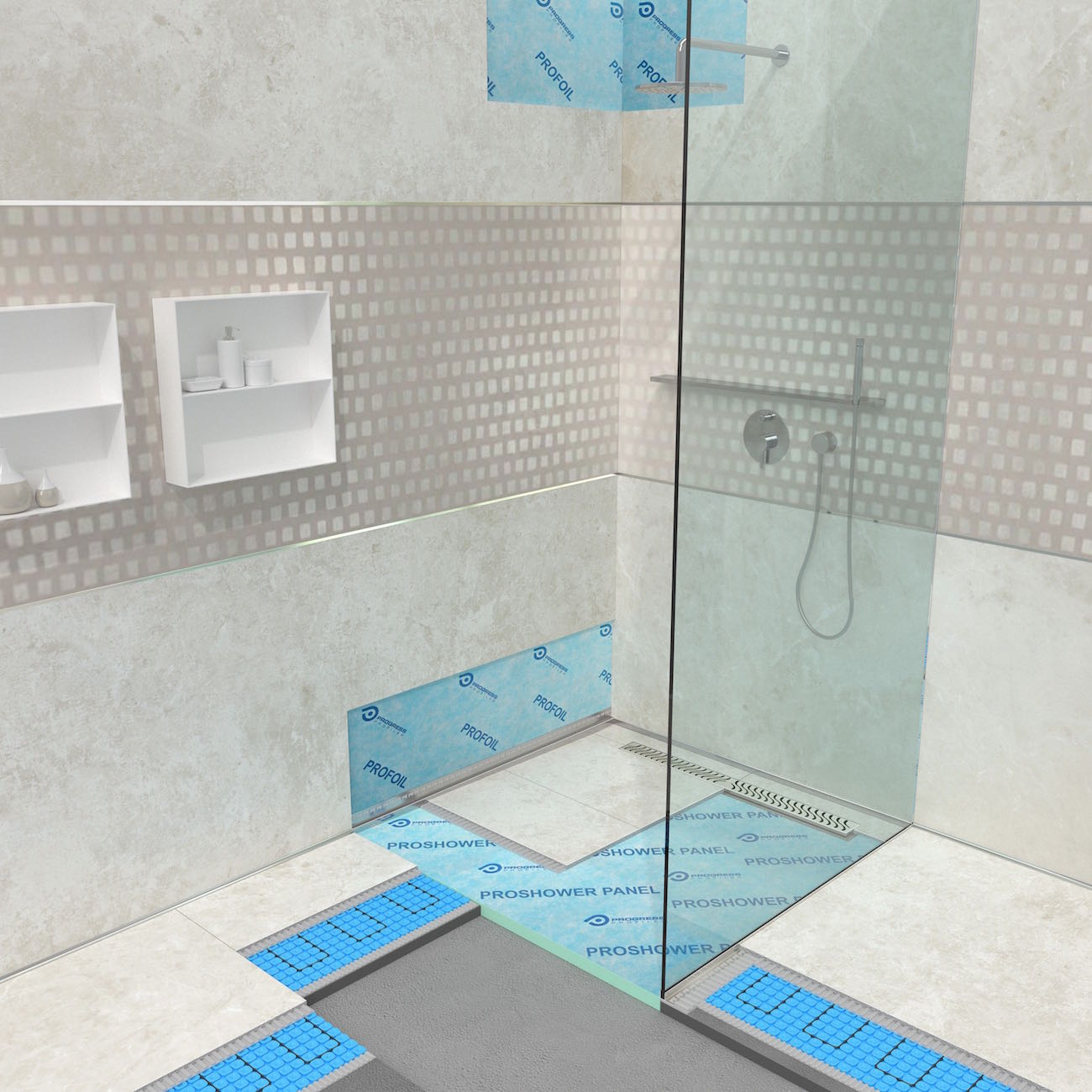 Talking about aesthetic, Progress Profiles presents PRODESO HEAT SYSTEM, an electric heating system in walls and floors that quickly heats every bathroom without wasting energy and installing bulky and useless radiators; at the same time, water vapour can easily evaporate, thanks to the special polypropylene uncoupling crack isolation waterproofing membrane.
Do you want an elegant and bright bathroom? Progress Profiles designed STONE LINE, a new range of finishes available in four different lines of strips and various lengths. It provides an appealing material effect and can perfectly match the latest interior design trends. The line includes different shades, from white to sandy, but also grey, black and bronze.
Focusing on beauty and functionality it is possible to change the look of the bathroom.