The X-LINE series by Provex
X-LINE is the new collection of frameless shower enclosures by Provex, leading company in the production of shower enclosures, folding bath screens and accessories: a product characterised by maximum transparency, bright glass and clean lines.
A modern system that can perfectly meet the requirements of the most innovative restoration processes, thanks to its elegant elements, such as the hinge, the handle, the corner entry and the support that enhance its style and design. The tailored-made products and their original modularity offer easy solutions to satisfy every customer's needs.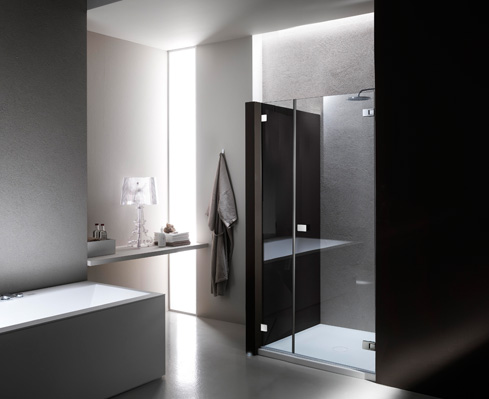 The chrome-plated hinge, which allows full 270° opening, is flush with the glass, thus easy to be cleaned. The invisible door lifting mechanism ensures longer life of the lower sealing profile, to open/close the door gradually.
The whole series is equipped with 8mm thick tempered safety glass, tested to be watertight 11 litres per minute, and it is available in different widths and heights up to 2,200 mm. The 5 mm adjustability of every door and side panel ensures easy assembly.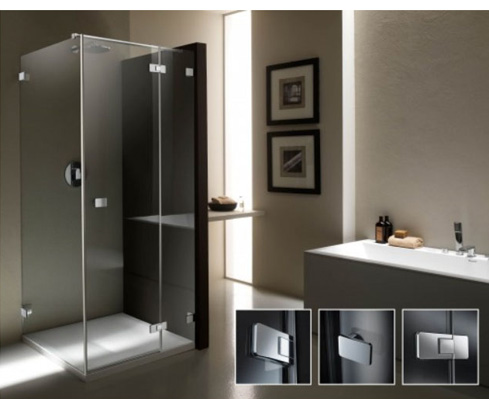 On request, the High Glass treatment can also be applied to the panels: this special process, able to reduce limescale formation, is an innovative system that simplifies any cleaning and sanitation operation on glass screens, ensuring a 98% protection from bacteria and leaving them shiny over time.
In the X-Line series – as well as in all Provex products – technological research and high quality of the materials combine with cutting-edge design and practical functionality to strengthen the company commitment to ensure maximum comfort in the bathroom.