In Cape Town, Arcadia is the name of the new luxury residential complex designed by Forte Architetti, the architecture studio based in Italy and South Africa since 2015.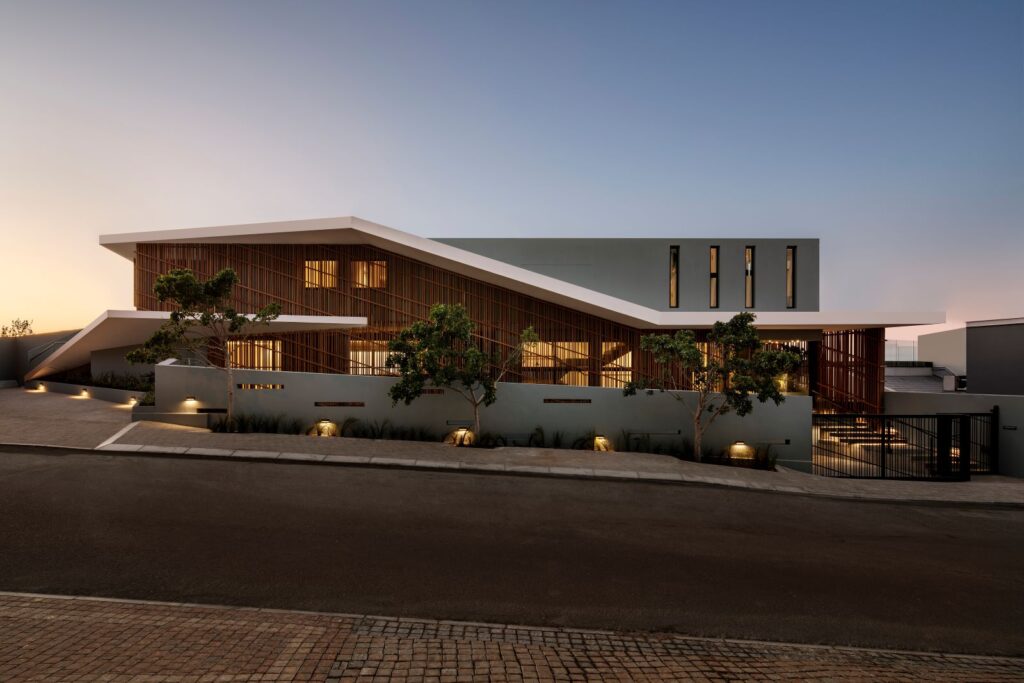 Located on Cape Town's renowned Arcadia Road, the high-end residential architecture, innovative and sophisticated, is very evocative and fully integrated in the natural context, overlooking both the ocean and the innermost hilly landscape.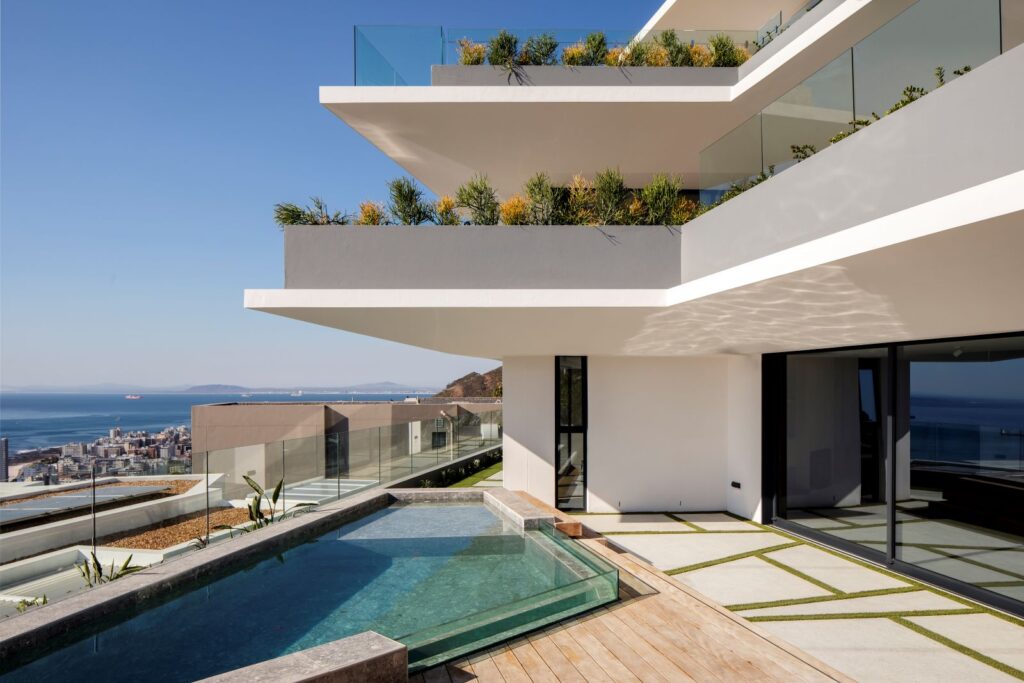 The architects have designed five unique units, each characterized by a distinctive design, and despite the large volume of the building, the large terraces and the continuous setbacks of the upper floors allow the volume to fit softly into the context.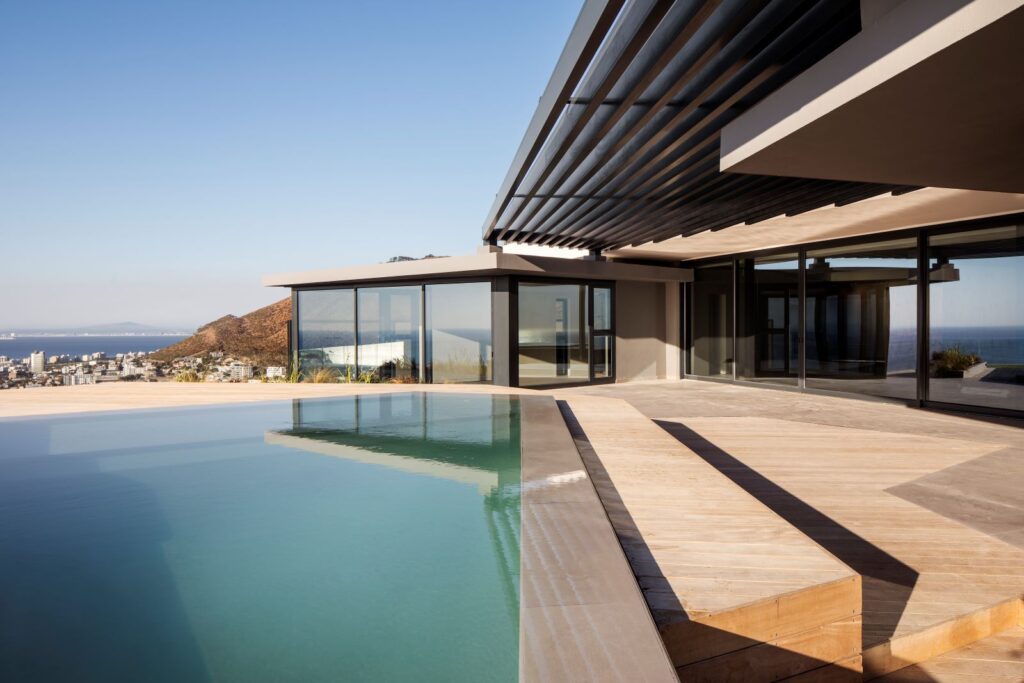 The building appears to be a dynamic contained volume which consists of five semi-overlapping units conceptually designed closer to a house than an apartment, where pools, deep terraces, pergolas and gardens are conceived to ensure a proper outdoor living style.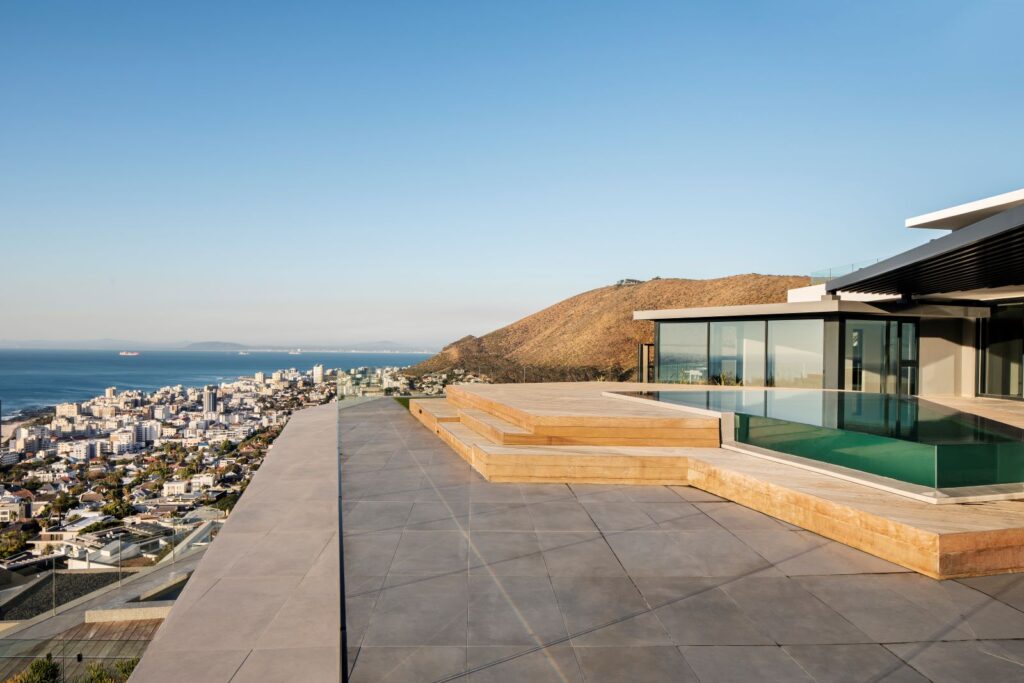 In addition, the alternation of two colours, the richness of the iroko screen and the carefully designed landscape all contribute to define the unique style of this building and particularly attention was paid to the choice and design of furnishing elements.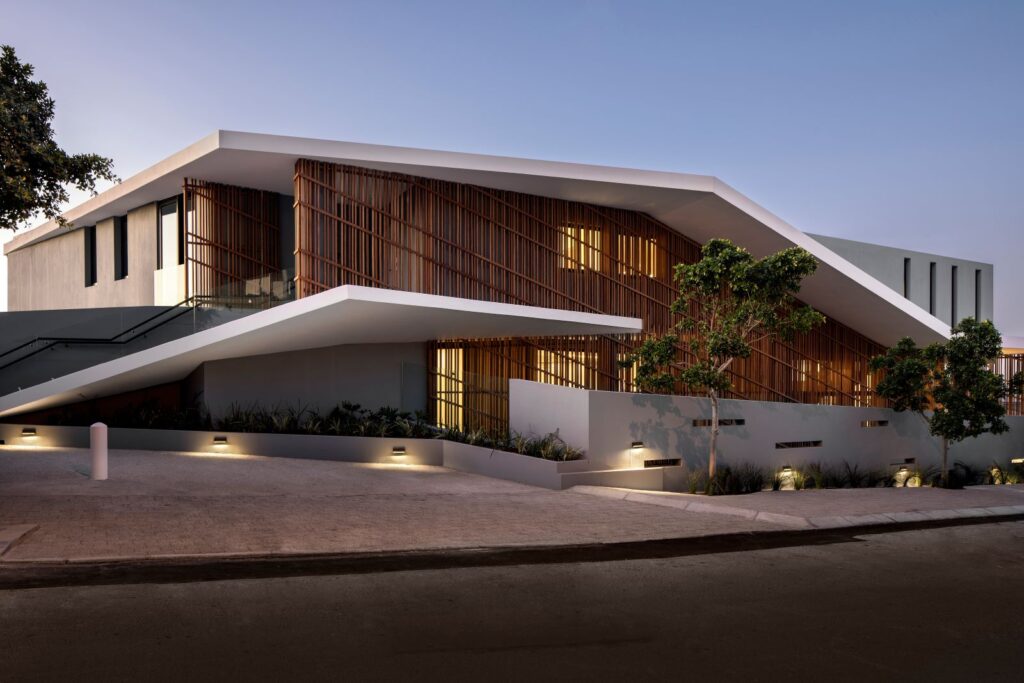 Completed in March 2020, all Arcadia apartments have been sold in a short time, becoming the most prestigious real estate development in the country.