Casa M-101, the "suspended" house in the heart of Southern Italy
The great beauty of Puglia enhanced by the minimalism of a "suspended" architecture.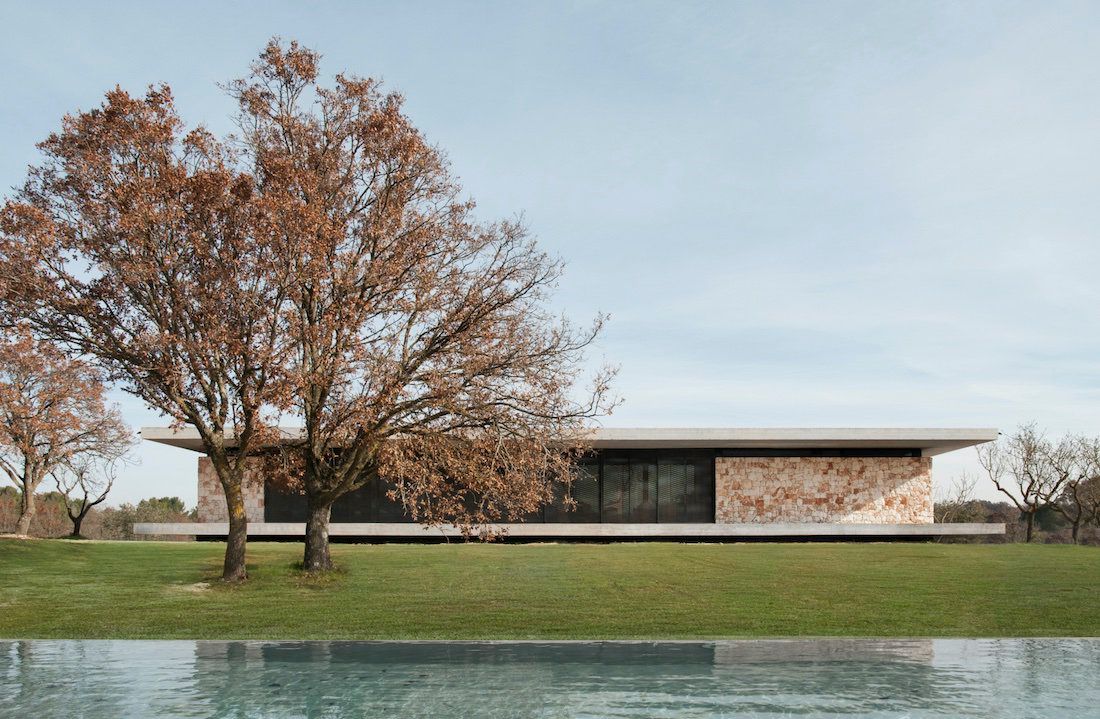 Casa M-101 is the house built on hilly terrain in Ostuni, in the heart of the Southern Italy, by the architects of Corsaro studio, who took inspiration from the ancient concept of hortus conclusus to create a "suspended house" in an attractive landscape characterised by the presence of oak and olive trees.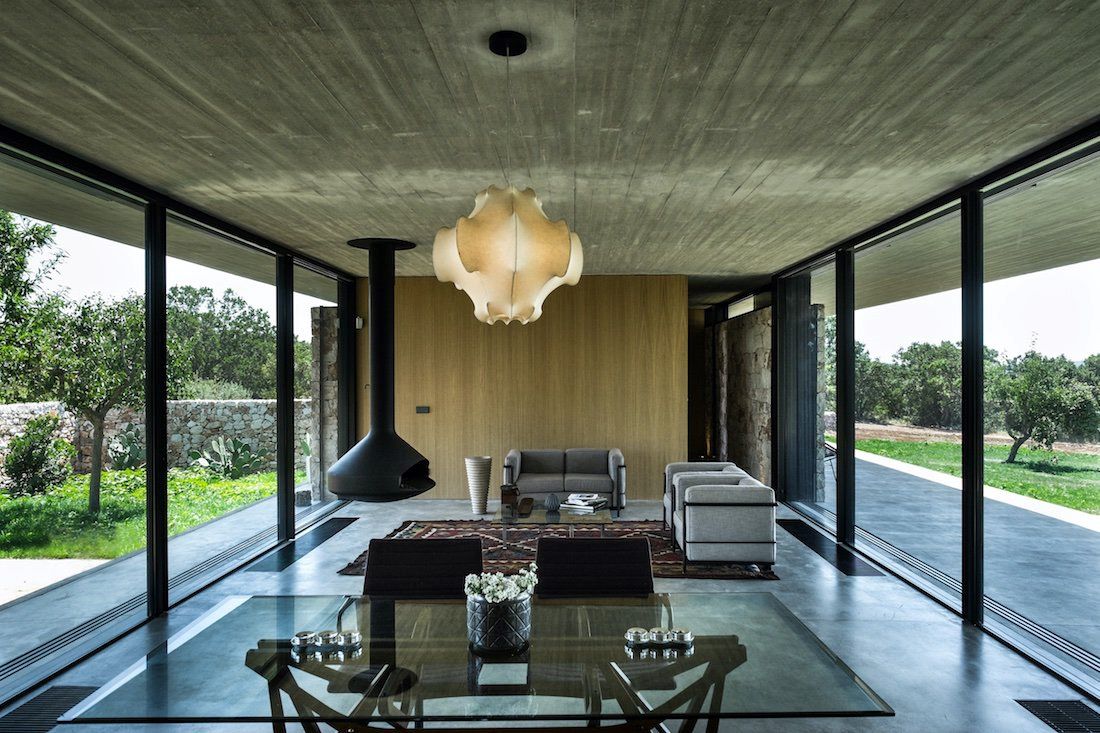 Consequently, to leave the site untouched, the building seems to sit on the plot without touching it and is characterised by two protruding horizontal slabs that float in parallel to form the "Portico", a shaded area protected from the weather and from which to contemplate the view.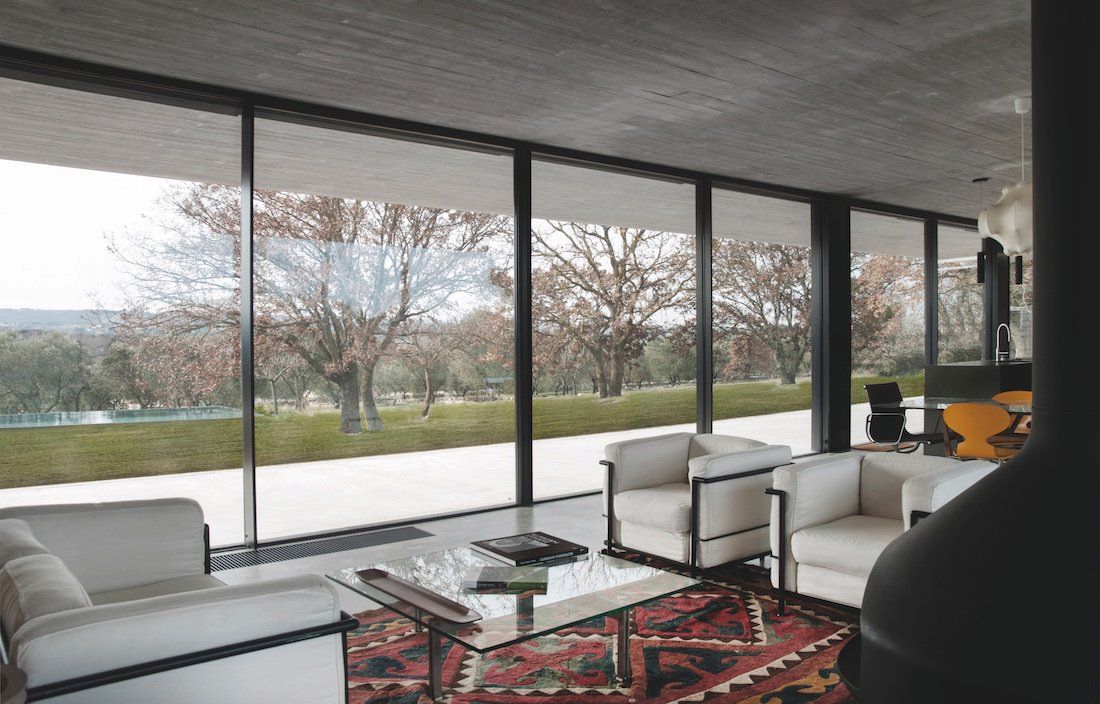 In addition, at the rear, a garden surrounded by dry stone walls creates a protected area (the hortus conclusus), a more intimate space for guests staying in the house.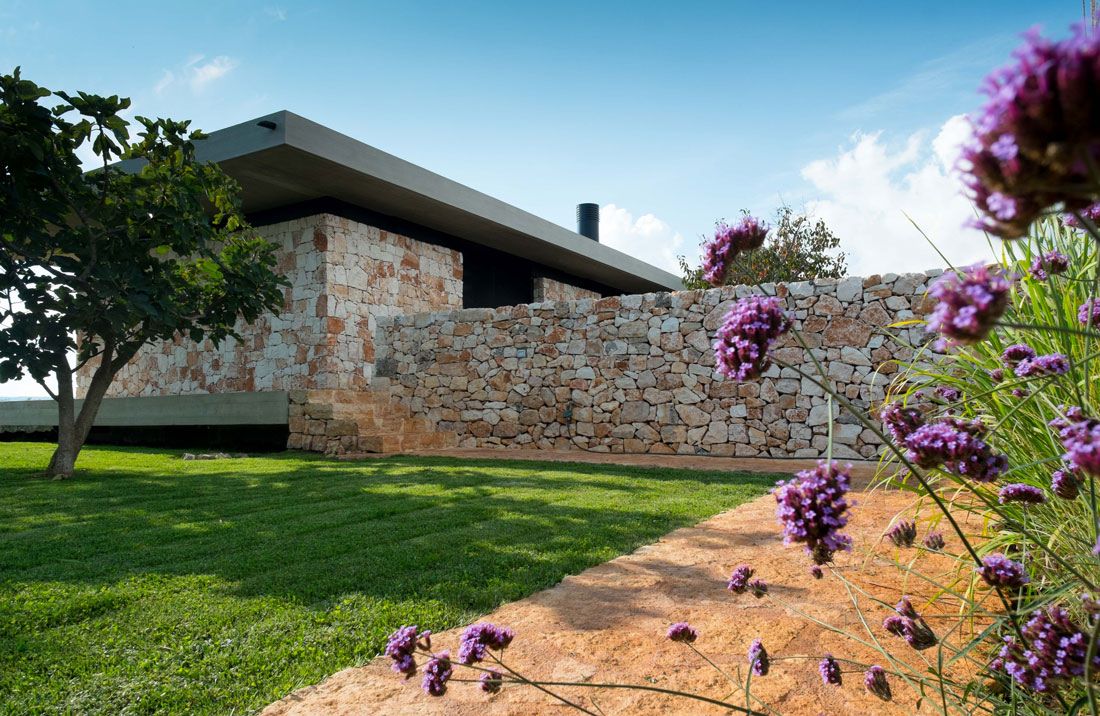 The technological solutions are well integrated with the architecture and ensure high standards of energy efficiency, while the use of local materials such as limestone and oak, as well as elements that refer to local building traditions, such as dry stone walls, establish a strong relationship with the land, which is the real protagonist of the entire project.
Images Courtesy of Corsaro Architetti.