Nurol Life is the name of the architectural project designed by the Turkish architectural practice Hakan Kiran Architecture to give greater prominence to centre of Istanbul: the minimalist building complex consists of the lofty tower (220 metres) and the base structure and it stands out against the city's urban fabric, in an exclusive area surrounded by a green belt of parks and forests.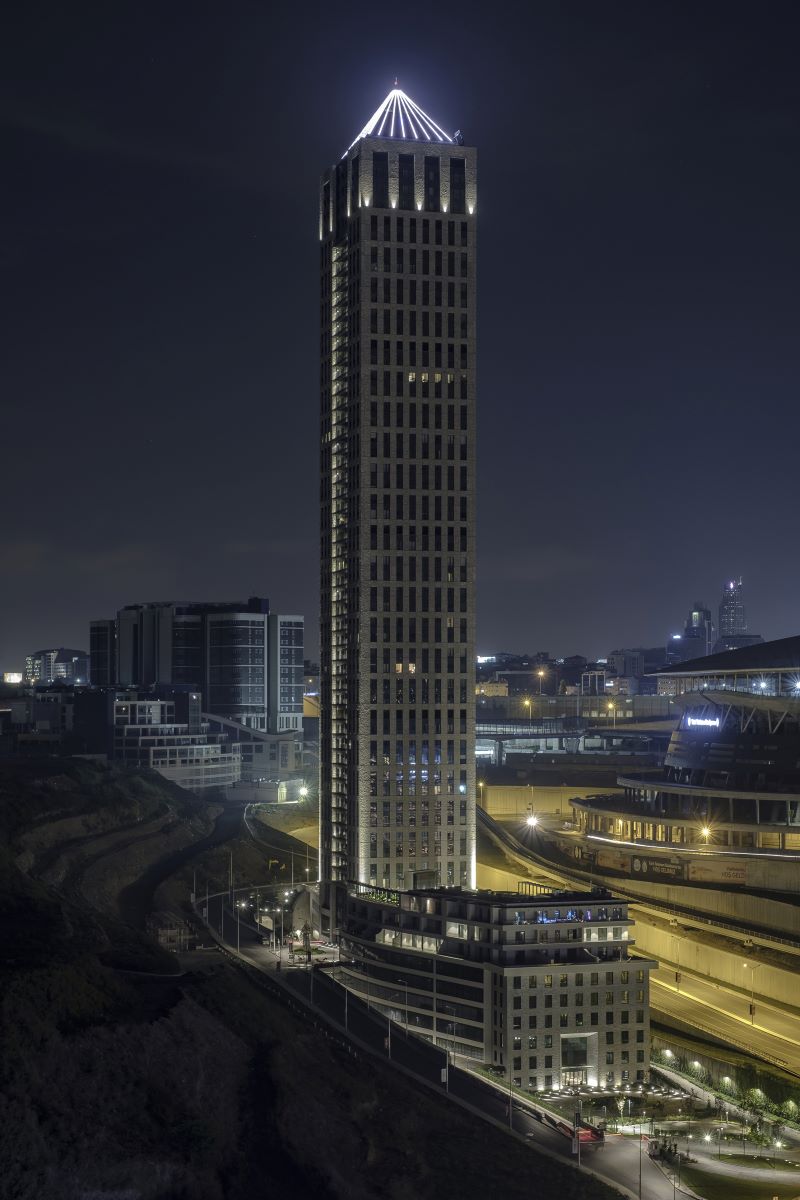 The interior space is divided into separate structures dedicated to specific functions: the exclusive office area, the residential apartment area and the main entrance area, and contains a total of 501 apartments and 50 offices.
The lighting project was entrusted to ZKLD Light Design Studio, who chose L&L Luce&Light solutions to light some of the complex's external and internal areas.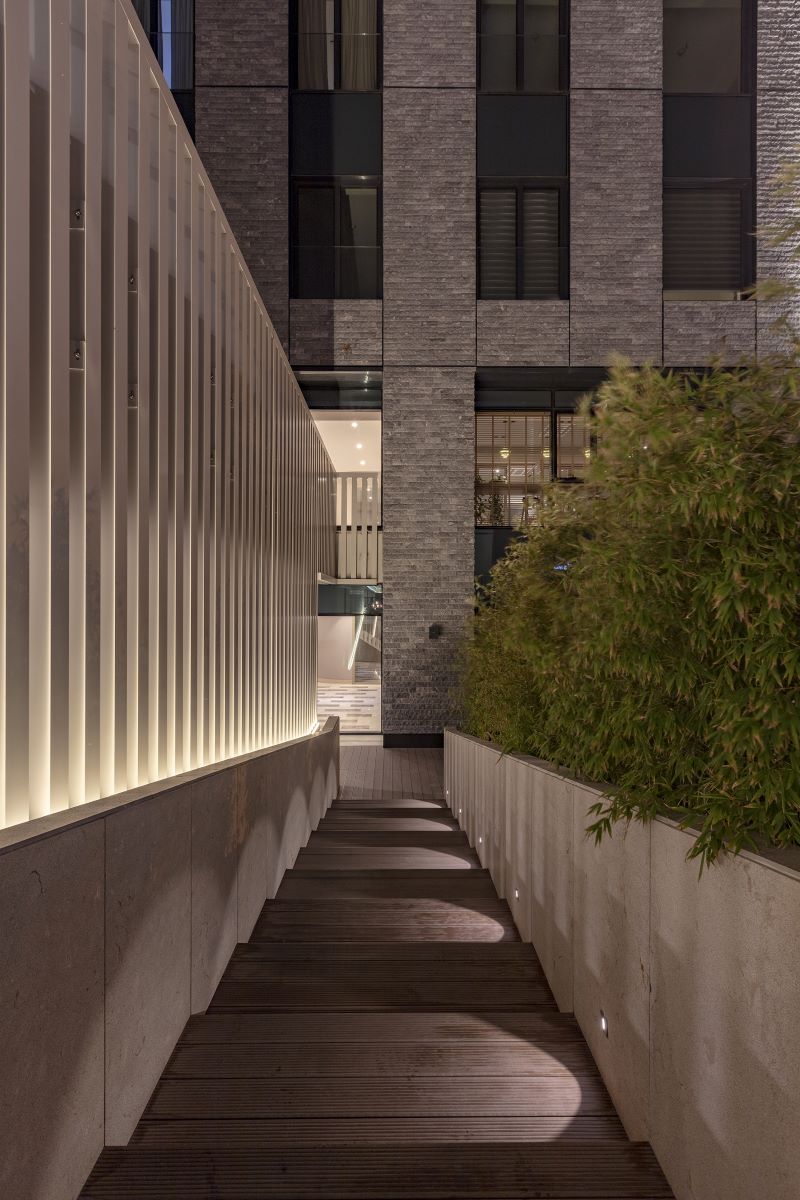 The building's inner courtyard has a central flowerbed around which double-beam, rounded Rondo 2.1 recessed fixtures with radial optics are installed: the optical system consists of a high-efficiency lens that produces a narrow light beam; positioned so it grazes the ground, this output softly illuminates the courtyard and emphasises the elongated shape of the green area set between the glass walls of the surrounding buildings.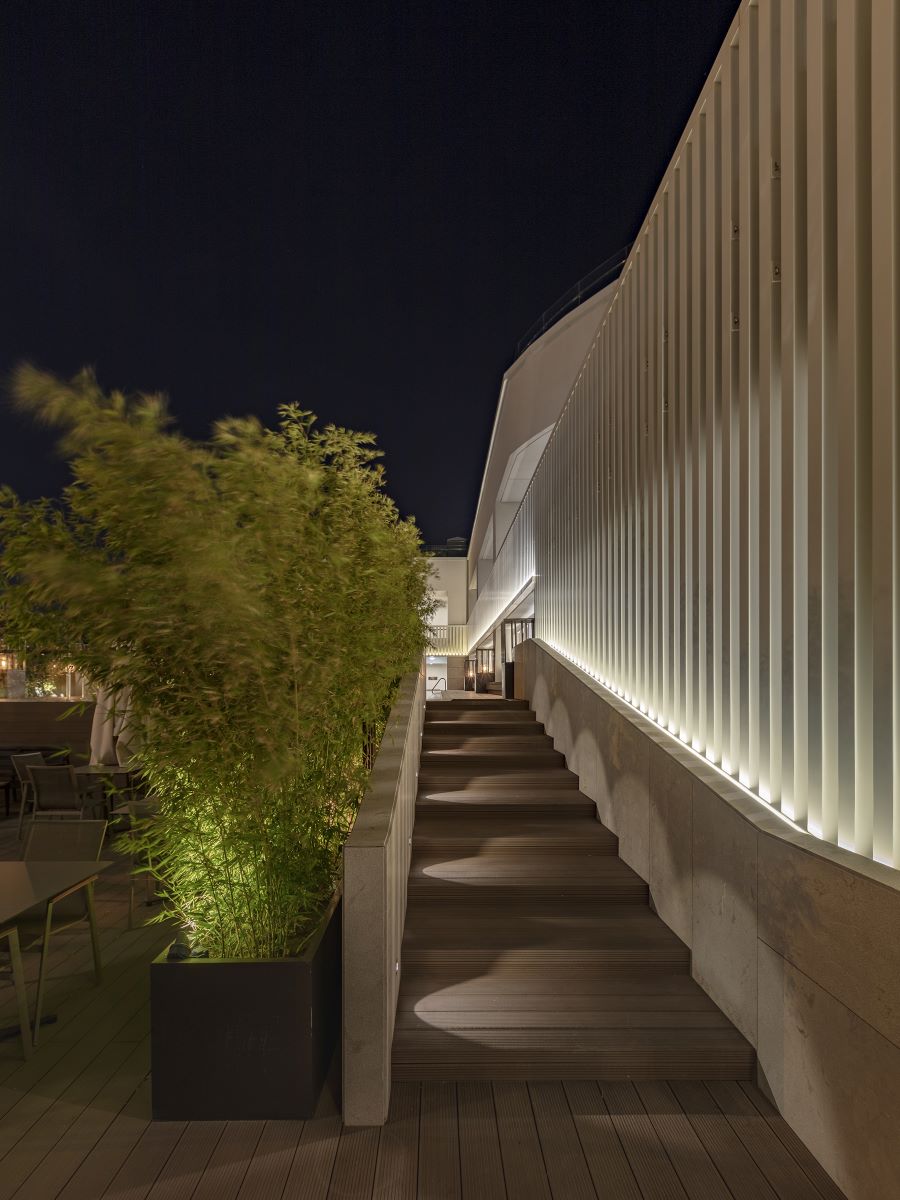 The same type of lighting fixture has been used to light the external walkway of the terrace on the top floor of the office building. Here, the light of the Rondò 2.1 fixtures, recessed into the wooden flooring in a line, marks out the entire path with a stylish regularity.
Step Outside 6.2 step lights were used to light the steps in the stairway of the outdoor terrace: these are equipped with IPS (Intelligent Protection System) to protect them from water infiltrations, which can occur if there are faulty junctions between the cables in outdoor or underwater applications; this innovation, patented by L&L, also guarantees electrical protection against polarity reversal, hot plugging, ESD and power surges up to 48Vdc, which can occur if there are faults in the electrical circuit.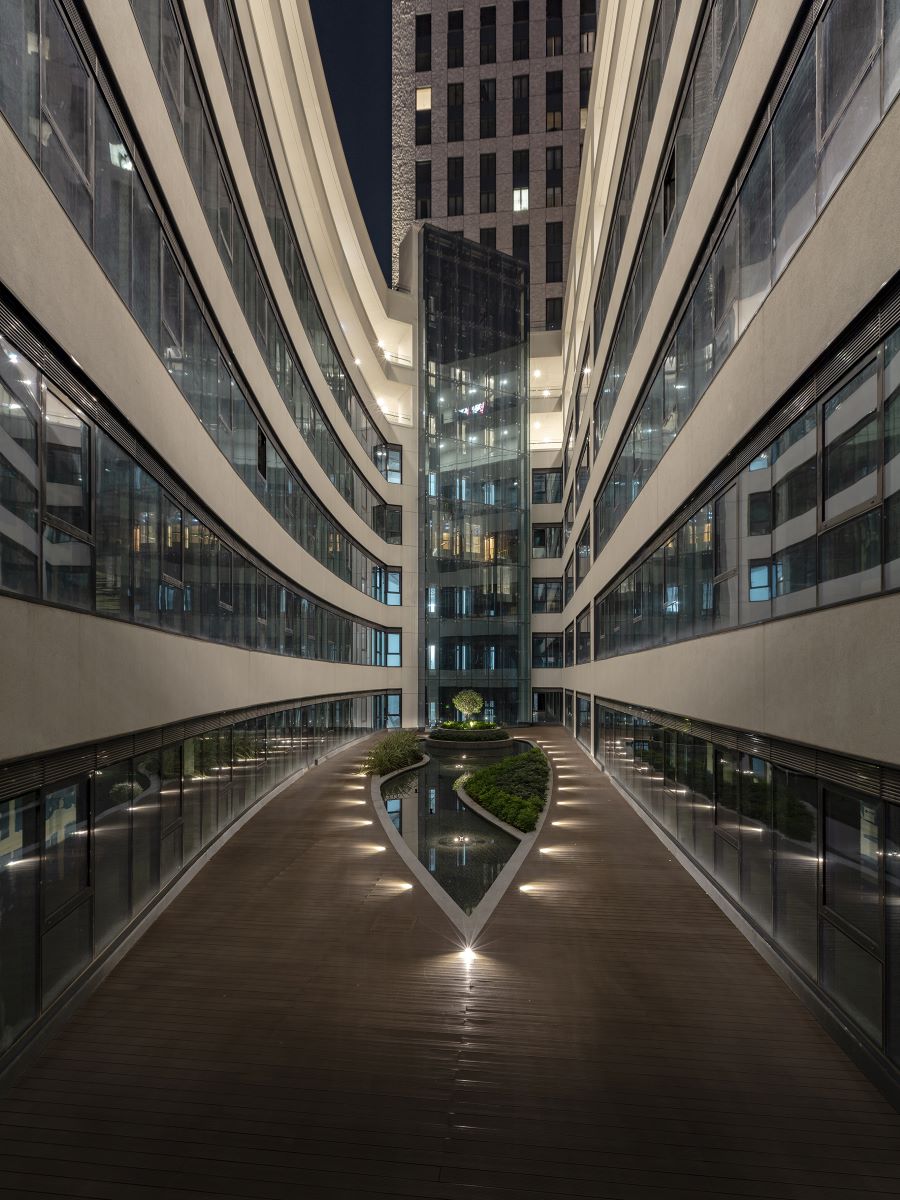 In addition, with their square, stainless steel front and elliptical opening, Step Outside 6.2 step lights illuminate alternating steps with asymmetrical optics: the fixtures' position was carefully chosen by ZKLD to also create an elegant and rhythmic pattern of semicircular patches of light on the small wall next to the stairway, further showcasing it.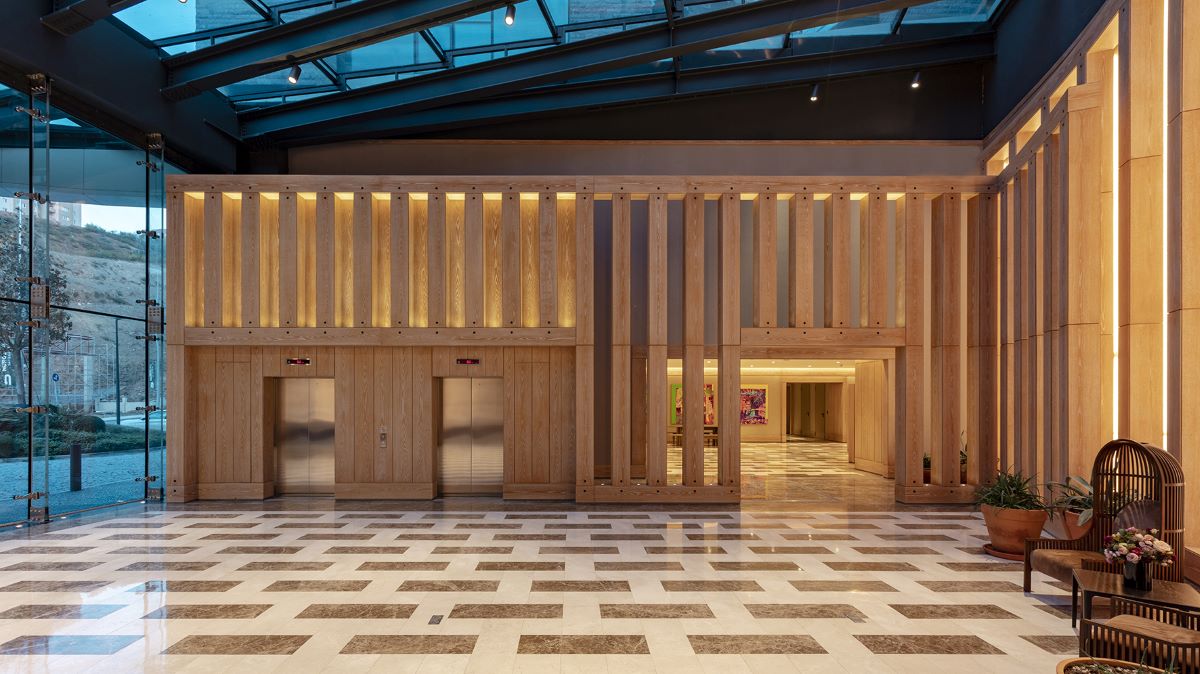 Inside, the building's main entrance hall is a large space with a red and white marble floor that is covered by a glass-panelled ceiling supported by metal beams. Its elegance is also reflected in the slotted wooden walls, which alternate full and empty spaces in a way that is reminiscent of a colonnade; there, recessed between the vertical gaps that mark out the walls are Bright 2.4 fixtures with a 2700K warm light and 11° narrow optics: the effect they produce emphasises the grain in the light wood and gives a three-dimensionality to the wall.