Peeta, whose real name is Manuel Di Rita, is an Italian artist known worldwide for his trompe l'œils style which explores the potential of sculptural lettering and anamorphism. Recently invited to Mannheim in Germany by the Stadt.Wand.Kunst project, together with other street artists he created new murals in a district of the city.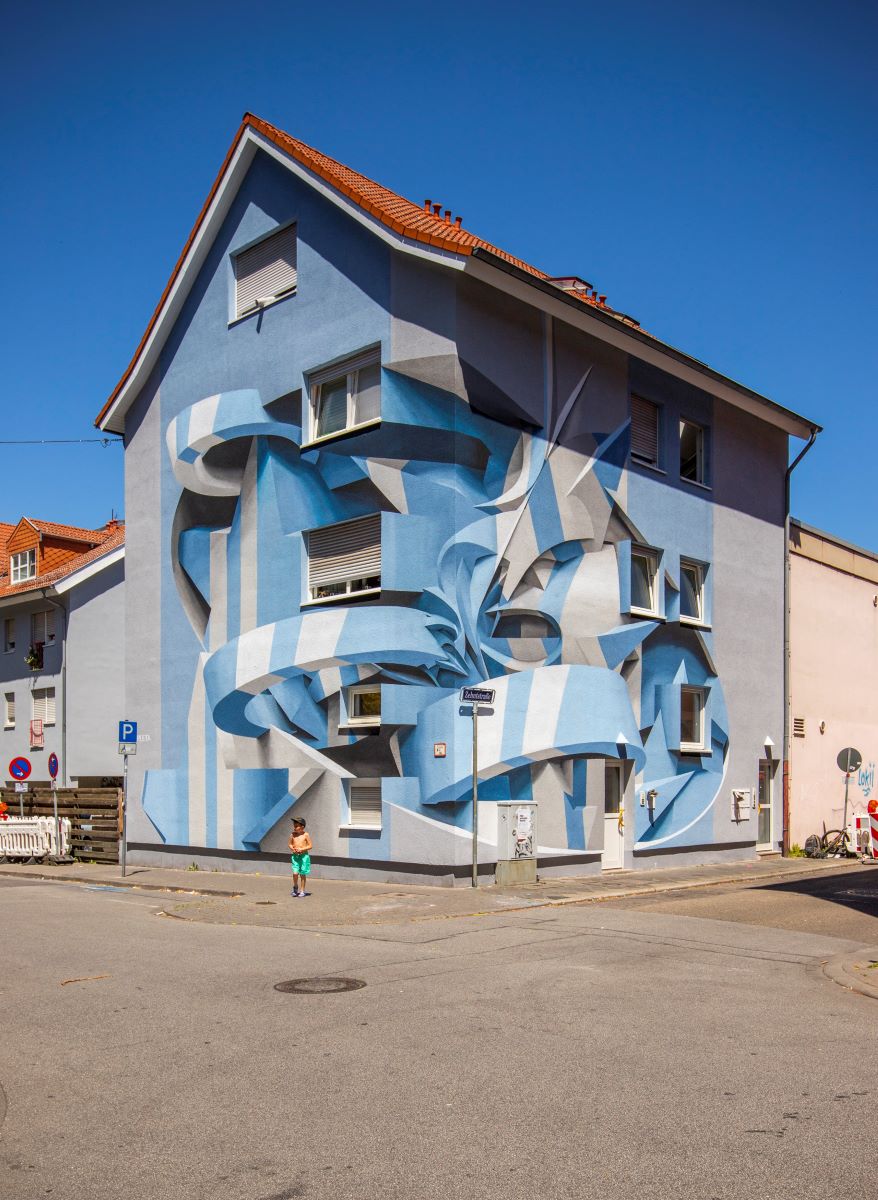 In particular, Peeta has transformed the facade of a private residential building with one of his large-scale anamorphic murals: he uses abstract forms to distort architectural structures, merging sharp lines with curved forms and areas of shade; together they create what appears as a large-scale sculpture, seemingly protruding from the existing structure.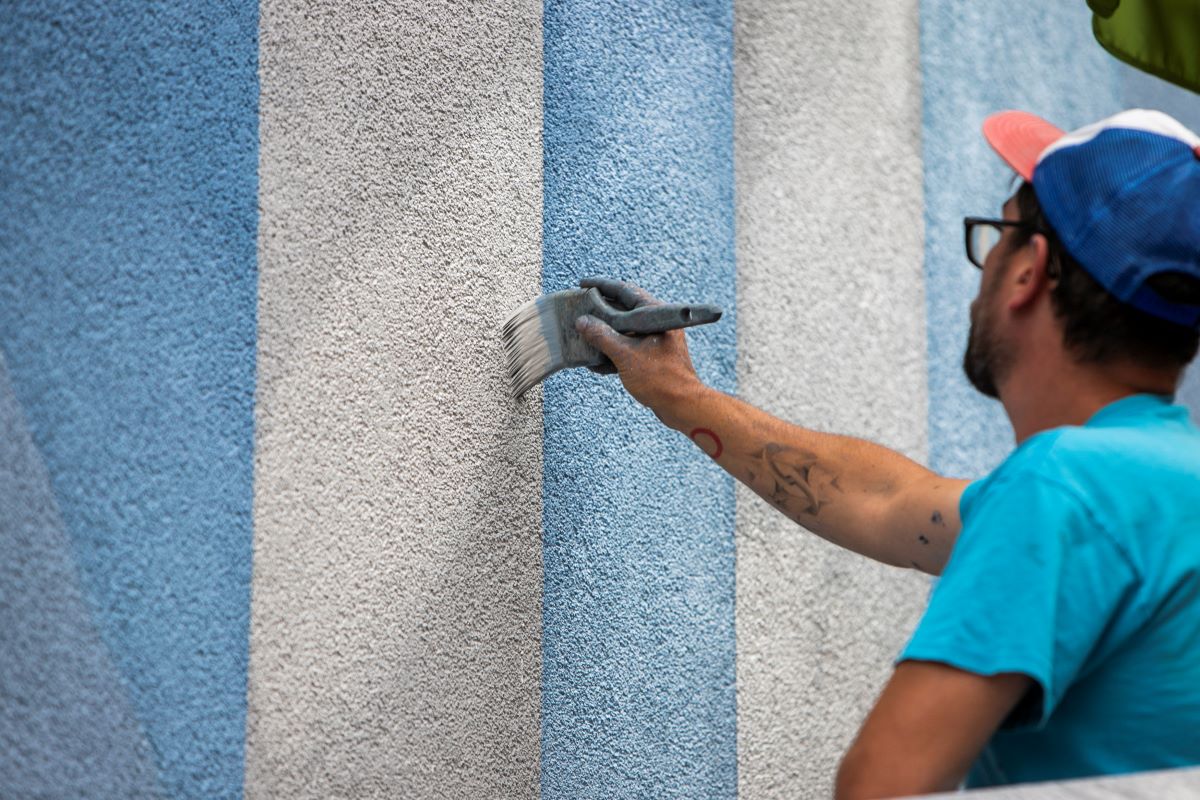 The artist said:
"I loved this building since the beginning and I tried my best to combine multidisciplinary skills to transform it while keeping its original taste. Thanks to the city of Mannheim and the great people that supported and worked on this project."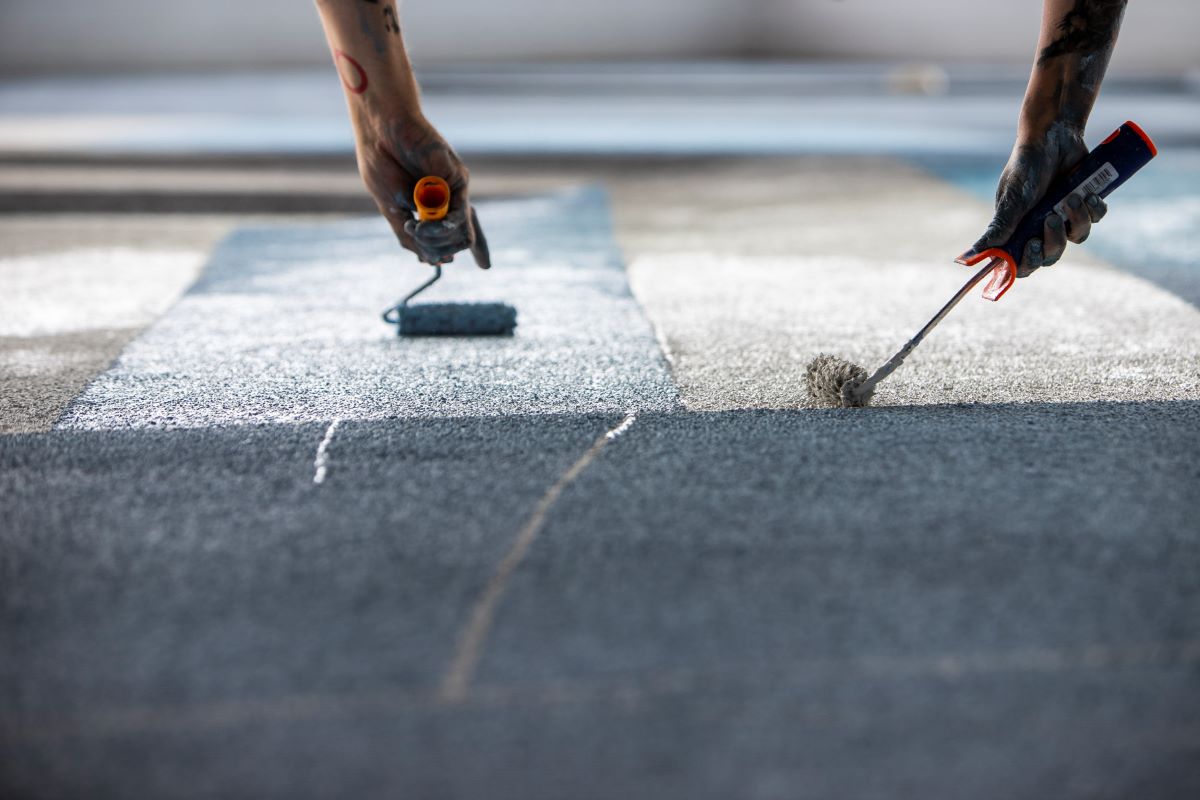 Mannheim, where art meets architecture.
Photographs @visual.fodder.