A life spent between woollen yarns and weaving machines, in a special place where it is still possible to test materials and colours and create wonderful fabrics which, through a spinning process, will become items of clothing.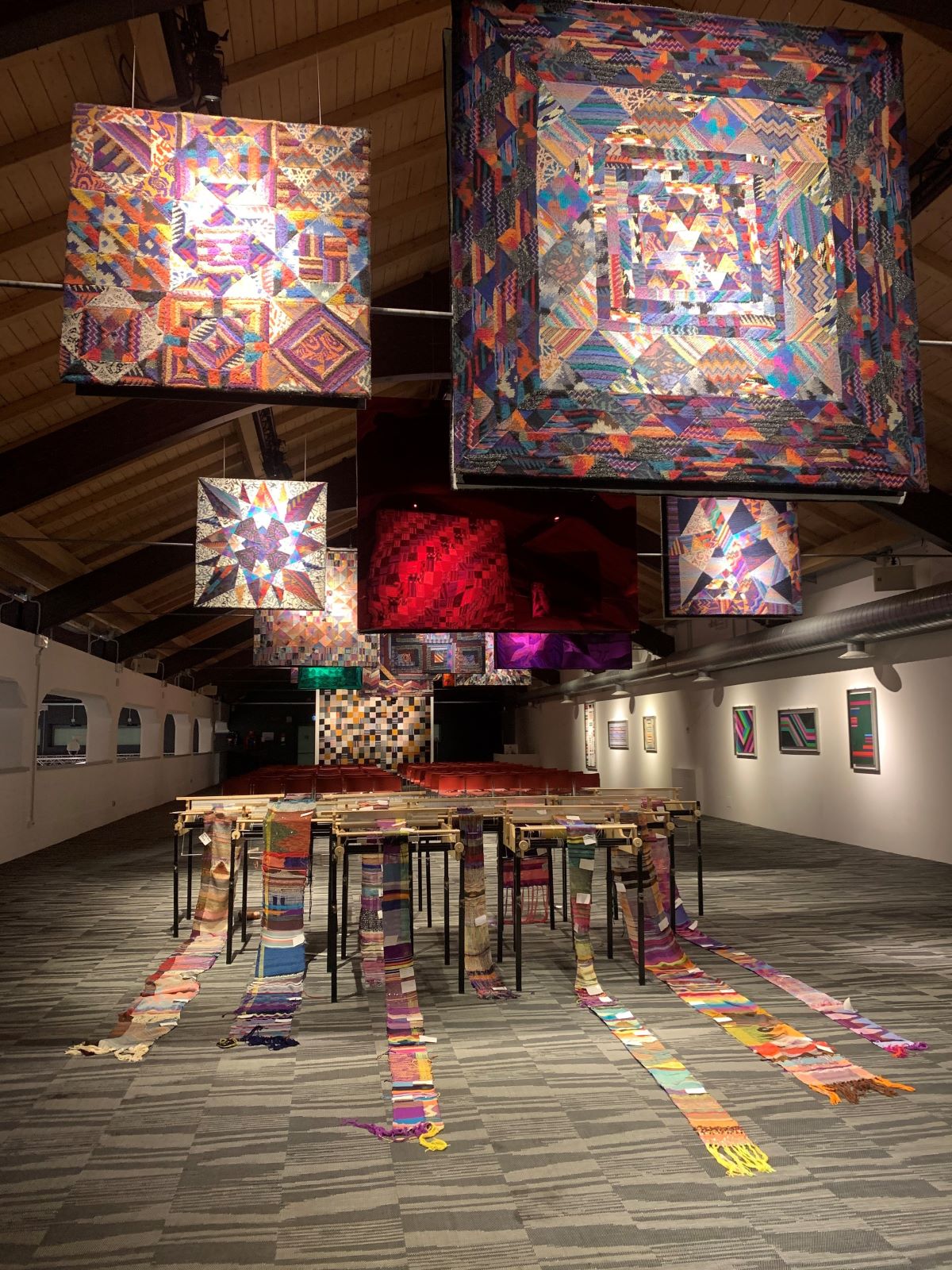 We have already admired the fabrics – real works of art – in the Tapestry Room of the MA*GA Museum in Gallarate, which houses a permanent collection of Ottavio Missoni's works. Knitted fragments forming extremely particular geometric combinations are exhibited in a space conceived by his son Luca to highlight the value of these textile creations by Ottavio Missoni. A man who, early in the 70s, chose them as his exclusive artistic expression technique, as it was able to gather his transversal interests, both in fashion and in art.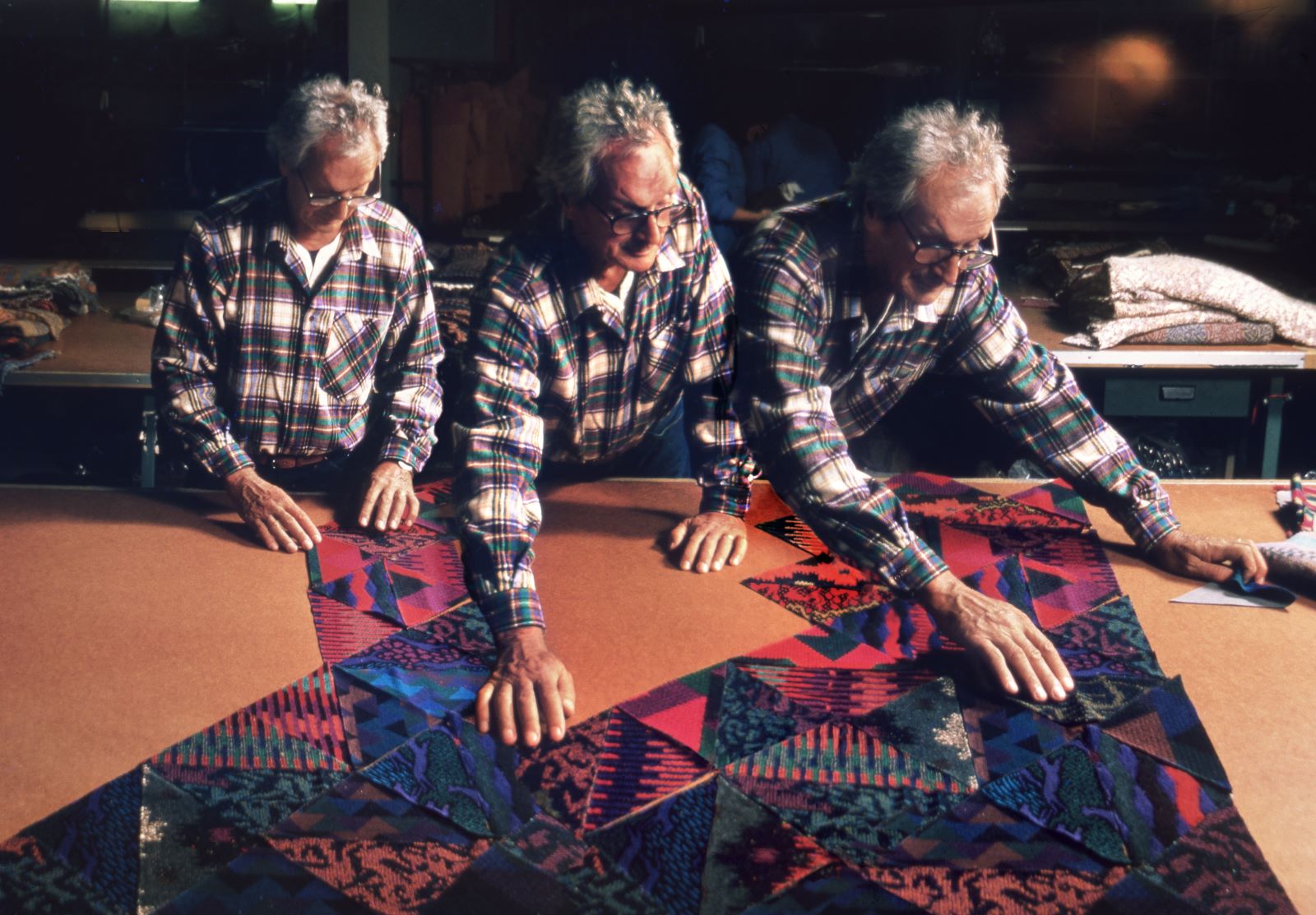 Today we are in Sumirago, in the province of Varese, together with Luca Missoni, who will lead us to the discovery of the Maison's – founded by Ottavio and Rosita – historical archive, where the sample collections of all the fabrics made in seventy years of activity are cherished like precious stones.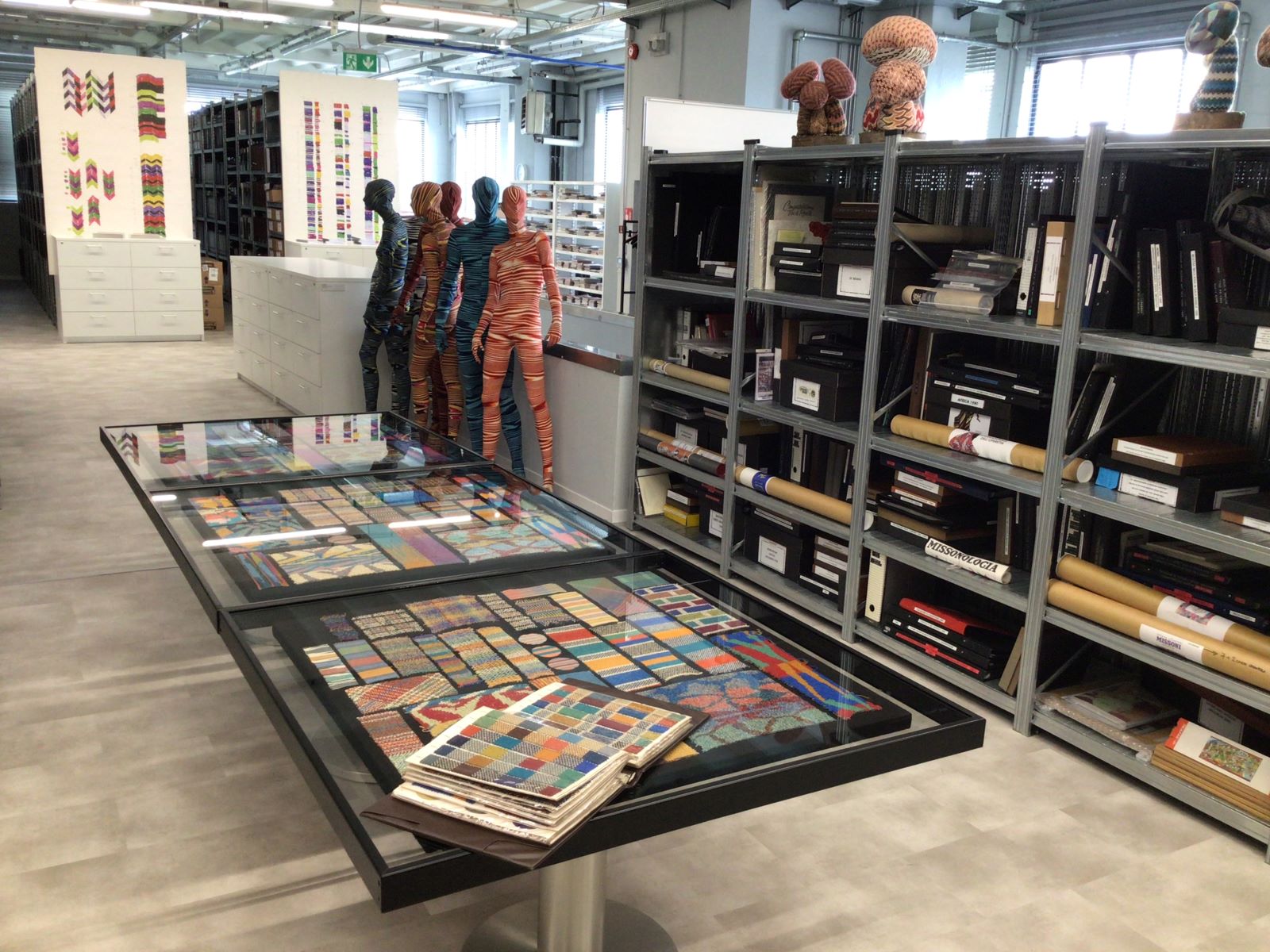 In this place we feel the presence of their creativity, which freely expresses itself through fashion. On the walls we see articles of vintage magazines and photos of the Missoni family, which have been framed to create a sort of time path winding through their story.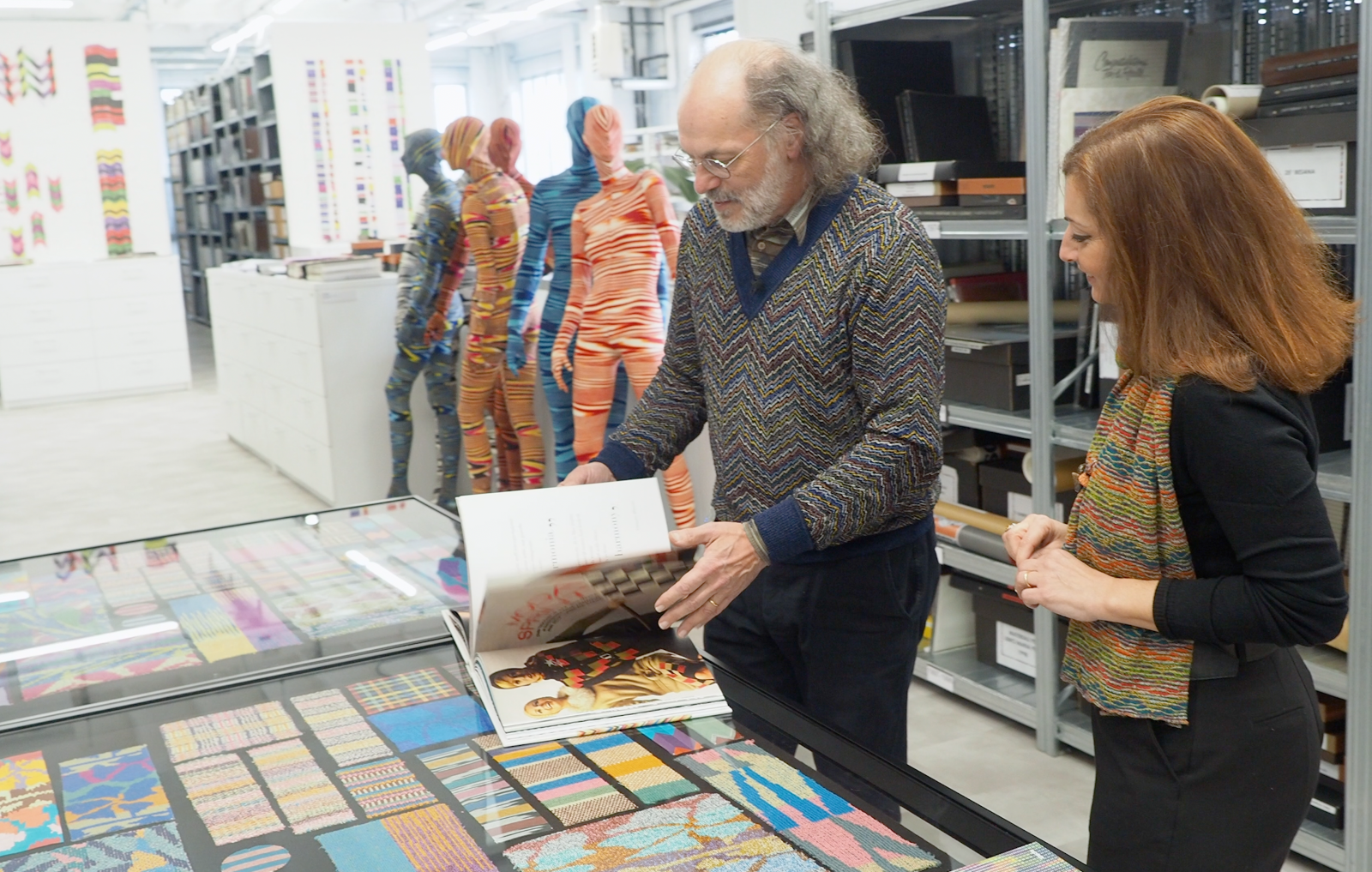 Luca Missoni, Art director of the Archive, welcomed us to his world which embraces three generations under the guidance and supervision of the Missoni family. He showed us the sketches and the preparatory drawings, as well as the sample collections of fabrics meticulously kept in thousands of folders collecting all the products manufactured since the early seventies.
We made him some questions about the different issues concerning the Maison Missoni and the company's activity, as well as the most recent initiatives linked to the new Archives arrangement and the 'Intrecci' project.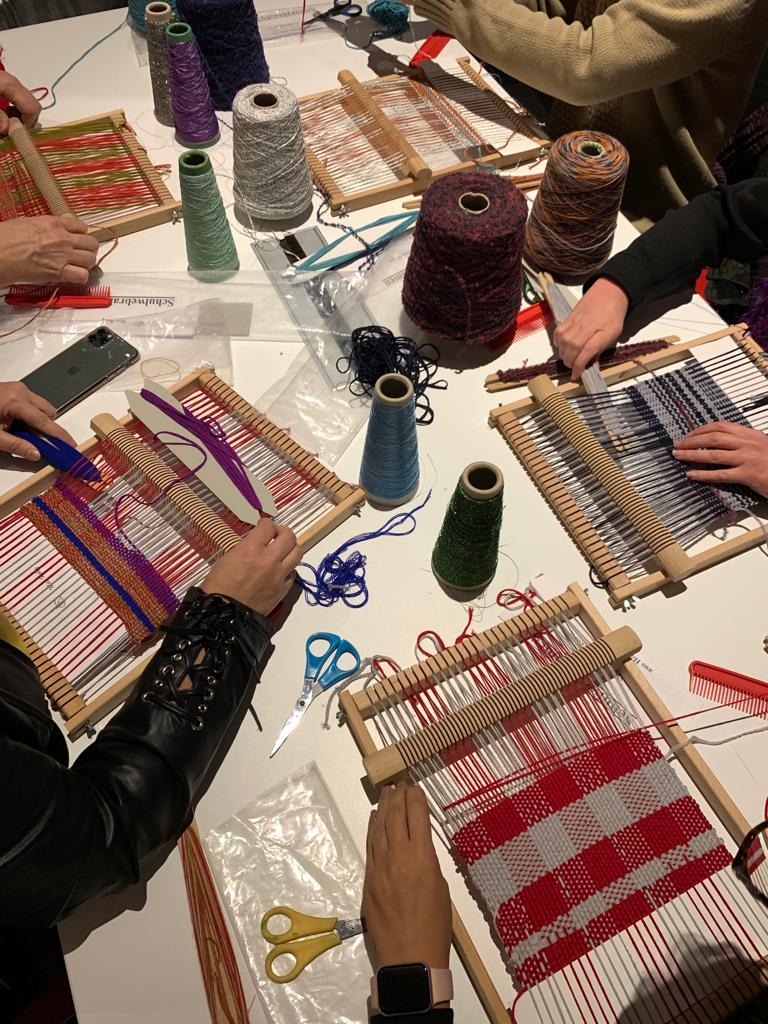 The project, carried out in collaboration with MA*GA, involves local schools and led to a series of educational workshops during which pupils, together with their teachers and guided by the Museum, could test their creative and manual skills and discover – or enhance – their (often hidden) abilities. The aim of this path is promoting inventive interpretation through a captivating experience that stimulates senses and enriches the school and educational development.
The workshop is made of three parts: historical and critical analysis and detailed study of the works and authors exhibited, creation of the composition starting from a free selection of fragments by the students and manufacture of fabrics by means of looms, which will then become part of a collective installation. By taking part in the workshop, the kids contribute to the Missoni family's long and fascinating trip through the different nuances of craftsmanship.