The Verdandi Huset is a highly significant building for the city of Turku, Finland: built in 1898 and inspired by the Italian Renaissance, today it has been completely renovated and has become a residential complex.
ARAN Contract met the need to realize customized furnishings for the structure by proposing an idea of home that includes the total freedom of customization and the respect not only of the single needs, but also of the basic functions of everyday living.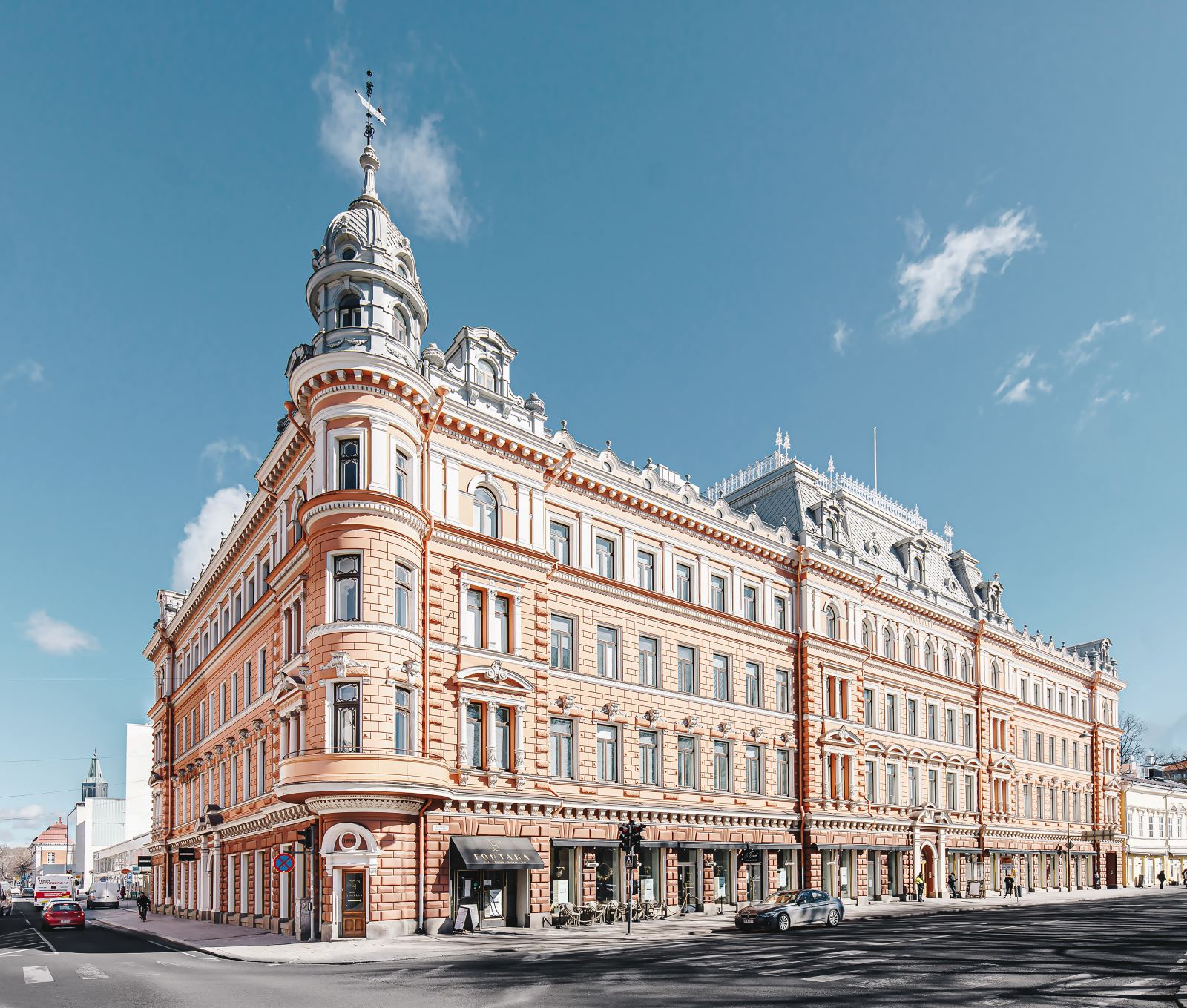 Here, ARAN Contract, in collaboration with ARAN Turku, expresses itself in the wide range of products already in the catalogue but designed ad hoc for this project – starting from the kitchen.
In the kitchen area of all the 57 apartments it is possible to find different models, borrowed from ARAN Cucine, as Volare, in the matt, glossy, and wood veneered versions, together with Erika model in Fenix, and Magistra.
In night area instead, you will find the wardrobes of the Night collection in white matt lacquered finish with wood veneered handle and Fenix.
In addition, Masca laccata, born from the union of Evo and Volare, two iconic models of the ARAN Cucine portfolio, in its white matt configuration – perfectly balanced between elegance and functionality – finds its ideal collocation in the bathroom area of the apartments.
An unquestionable role in the domestic dimension is represented by the Utility Rooms, decorated with the Wardrobe Collection: structures characterized by nature by a geometrical line, at times rigorous, which brings out their modularity and so their adaptability to very different tastes and space.
Flexibility and versatility are the key principles through which ARAN Contract faces the realizations in the sector: reshaping spaces that will always be comfortable and customizable and that will be in line with the current trends is the key to offer clients a project of quality and highly customized, able to answer to customers' expectations.