Working from home, remote teaching: over the last few years we needed to redesign our domestic spaces to create new orderly and functional rooms (often within small homes) for activities we used to do outside.
Protek, the company specialized in the design and manufacture of pocket frames for sliding doors and windows, helps us: to respond specifically to home office and home schooling needs, they designed Bigfoot®GIO'- MyOffice Module and Bigfoot®LEONARDO – MySchool Module
Both are equipped with everything you need to set up an efficient work and study station with the table-desk that opens and closes, the compartments for ordering books or document holders, electrical sockets to connect the PC and the other devices that should be used during work. At the end of the session, then, everything closes guaranteeing the order necessary to restart the day after.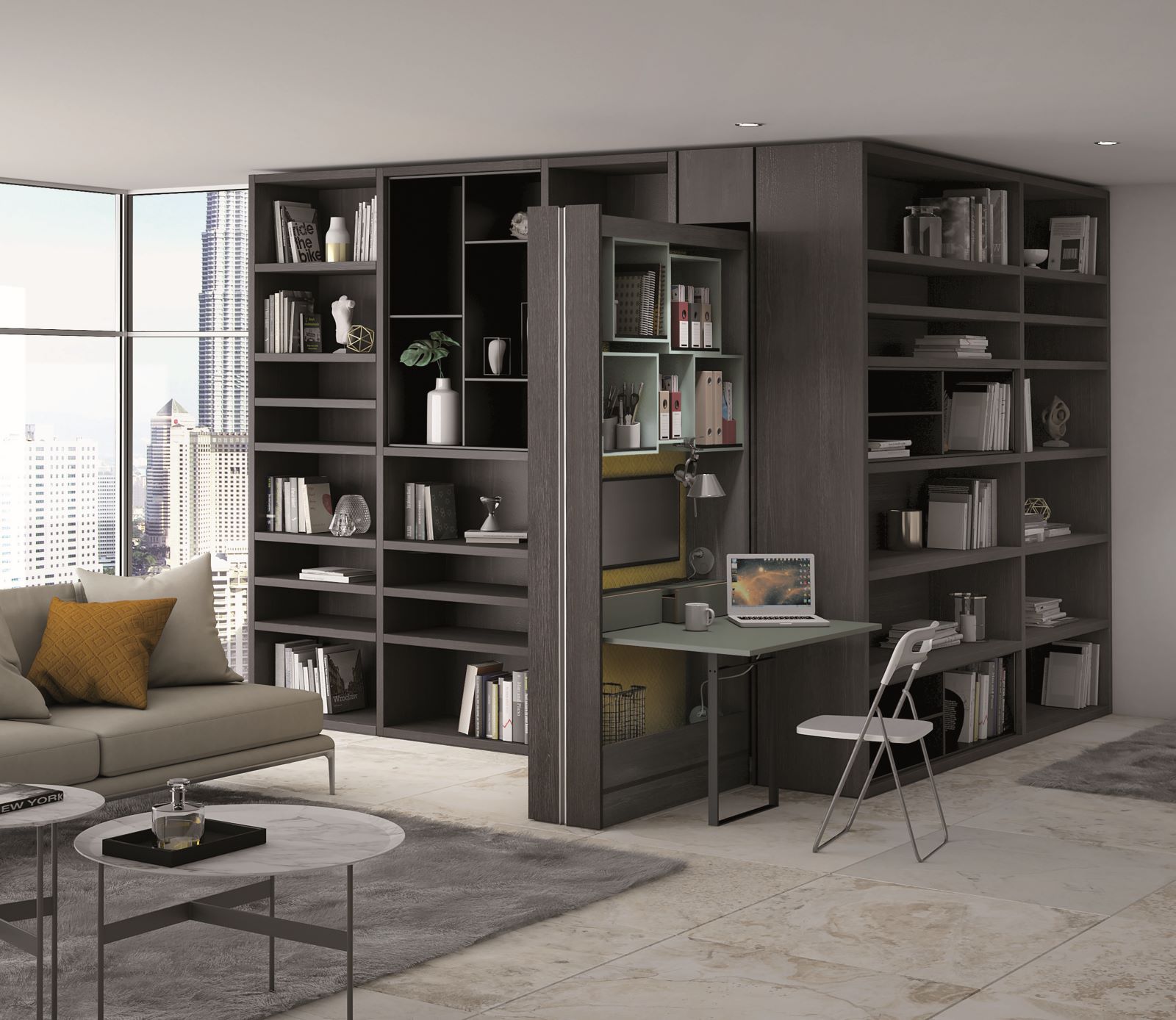 Bigfoot®: what is it?
Bigfoot® is the patented modular retractable sliding system, 100% Made in Italy and unique all over the world. It can be integrated inside the wall during the design and renovation of the building, adjacent to an existing or independent and self-supporting wall. It is available in two versions: Architectural for the covering in plasterboard sheets or similar and Interior, for the covering in wainscoting or rigid panels. Both versions do not require building permits, speeding up and simplifying the installation.
Thanks to the different colours and finishes (aluminium, HPL laminate and Fenix) and the numerous variants, from the more traditional and practical modules such as shoe racks, bookcases, tables, beds, pantries, closets, up to more "smart" ones with bar furniture, elements for fitness or entertainment, Bigfoot® is the furnishing accessory destined to become increasingly common in today's homes, designed to have dynamic and functional furnishings, which change the intended use of a room depending on of the time of day.