It's first and most important district promoting design in Italy, thanks to a precise identity and the relationship with brands and professionals present in the territory as well as investors, sponsors and temporary exhibitors; it's one of the main reference areas in the city of Milan every year on the occasion of the Design Week, with a rich calendar of events, special projects and cultural initiatives.
It's Brera Design District, which hosts the 9th edition of its Design Week this year, from April 17th to April 22nd, signed again by Studiolabo, creative agency and studio composed by a team of professionals in the design and communication field, from digital marketing to concept and graphic design, from web design to strategic design.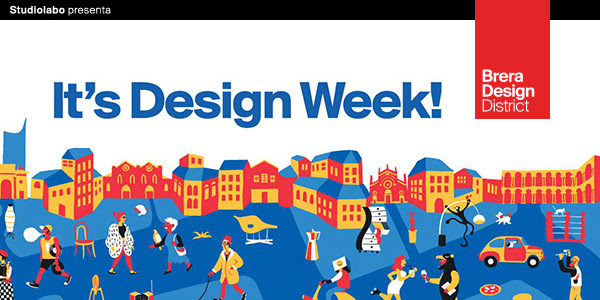 Following one of the strongest trends of our time, the theme chosen for Brera Design Week 2018 is "Be Human: designing with empathy": knowing the users deeply is always the starting point when designing a product and empathy, which is the ability to put oneself in someone else's shoes and understand his/her needs before creating solutions, is key for the work of a designer.
In particular, in a more and more digitalised present and in a future dominated by artificial intelligence, empathy will be a scarce resource representing a factor of success for products and services: no robots will ever be able to replace it.
This is the origin of the collaboration with Fondazione Empatia Milano and the award of the Lezioni di Design prize to Constance Gennari, founder – together with Marianne Gosset – and creative director of The Socialite Family, a platform that by telling personal stories reveals daily objects and places connecting design with the lifestyle of contemporary families; a reflection on empathy and identification which was the starting point for the creation of a brand inspired by the most iconic objects photographed in domestic interiors located in Paris, London, Milan and New York and described on the web and on social networks.
However, if in the design field empathy is the engine starting the creative phase, emotions are often the direct result of it: emotion is potentially inherent in every object and designer knows that the emotional dimension of objects can (and must) be designed.
For this reason this year the ambassadors of BDD, all present with a project within the borders of BDD, are talents who believe in the emotional side of design and in the empathy between objects, places and people.
Cristina Celestino, with her delicate, emotional, evocative aesthetic and design vision, combines her architectural background with a fine personal taste for beauty; Elena Salmistraro, who puts the artistic aspect at the core to raise sensations and feed the soul through design as well as to convey her poetic inspiration; Daniele Lago, who has always considered design as the planning of experiences and was the first to change the patterns of design with Appartamento LAGO, founded in Brera in 2009 – and proposed again today – symbol of the interaction between project, product and people.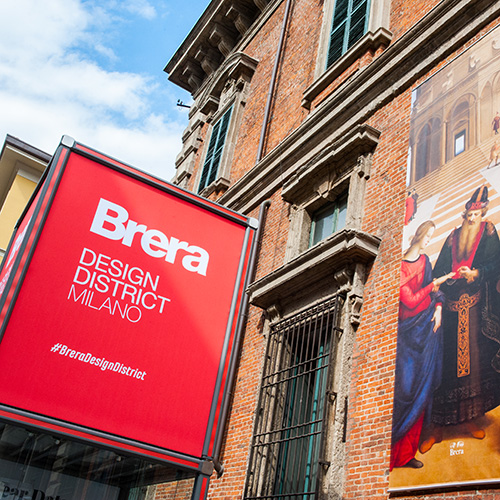 In addition, again this year, in the setting of Brera Design Apartment something special was organised, designed and realised by independent curator Raffaella Guidobono: the rooms of this typical Milanese house develop a path that focuses on design and fine craftsmanship showing the new collections of Maddalena Selvini, Stories_of_Italy, Agustina Bottoni, Cynthia Vilchez Castiglioni, Sour design for Bottega Nove and Leftover for StudioF.
Set up in partnership with the companies present in the Brera Design Apartment including Vitra, Bulthaup, Davide Groppi, Saba and Agape, the interiors host out-of-scale furnishings and coverings, hand-made objects resulting from artisanal processes carried out in the Italian districts of Nove and Murano with old techniques still used nowadays: sandblasting, chamfering, melting and drilling to make unique elements.
In parallel with all the above, 12 designers were invited to create a new piece for the launch of Souvenir Milano, the first collection of radical but yet pop objects that takes the city as a symbol, encapsulating Milan in useful and limited-edition products purchasable in the apartment itself and online at milanosouvenir.com.
So Souvenir Milano offers the view of new icons of the city signed by Stories_of_Italy, Maddalena Selvini, Cynthia Vilchez Castiglioni, Agustina Bottoni, Astrid Luglio, Sara Ricciardi, Giulio Ceppi, Giovanna Carboni, Sour for Bottega Nove, Leftover for StudioF, Giulio Iacchetti and Gio Tirotto.
Cristina Tajani, Councillor for Employment Policies, Manufacturing Activities, Fashion and Design, explains:
"The Brera Design District fits in the broader picture set forth by the Administration to bring the liveliness and creativity of the Design Week to all the city districts, confident that these are not just opportunities for operatives and professionals to exhibit their work or meet with each other, but rather occasions to offer the city and its inhabitants the opportunity to discover new creative languages and young talents in harmony with the many artisans and businesses present in the neighbourhood. The Design Week continues to grow in the city as well as throughout the entire metropolitan area of Milan. The gatherings and the liveliness in the areas of design are increasingly attractive. A result obtained thanks to the choral work between the City of Milan and the various professionals united by the desire to promote Milan in the name of creativity and innovation."