In 2020 Italian furniture brand Pedrali launched Buddyhub, the family of upholstered seatings for the workspaces characterised by colourful, friendly and welcoming design.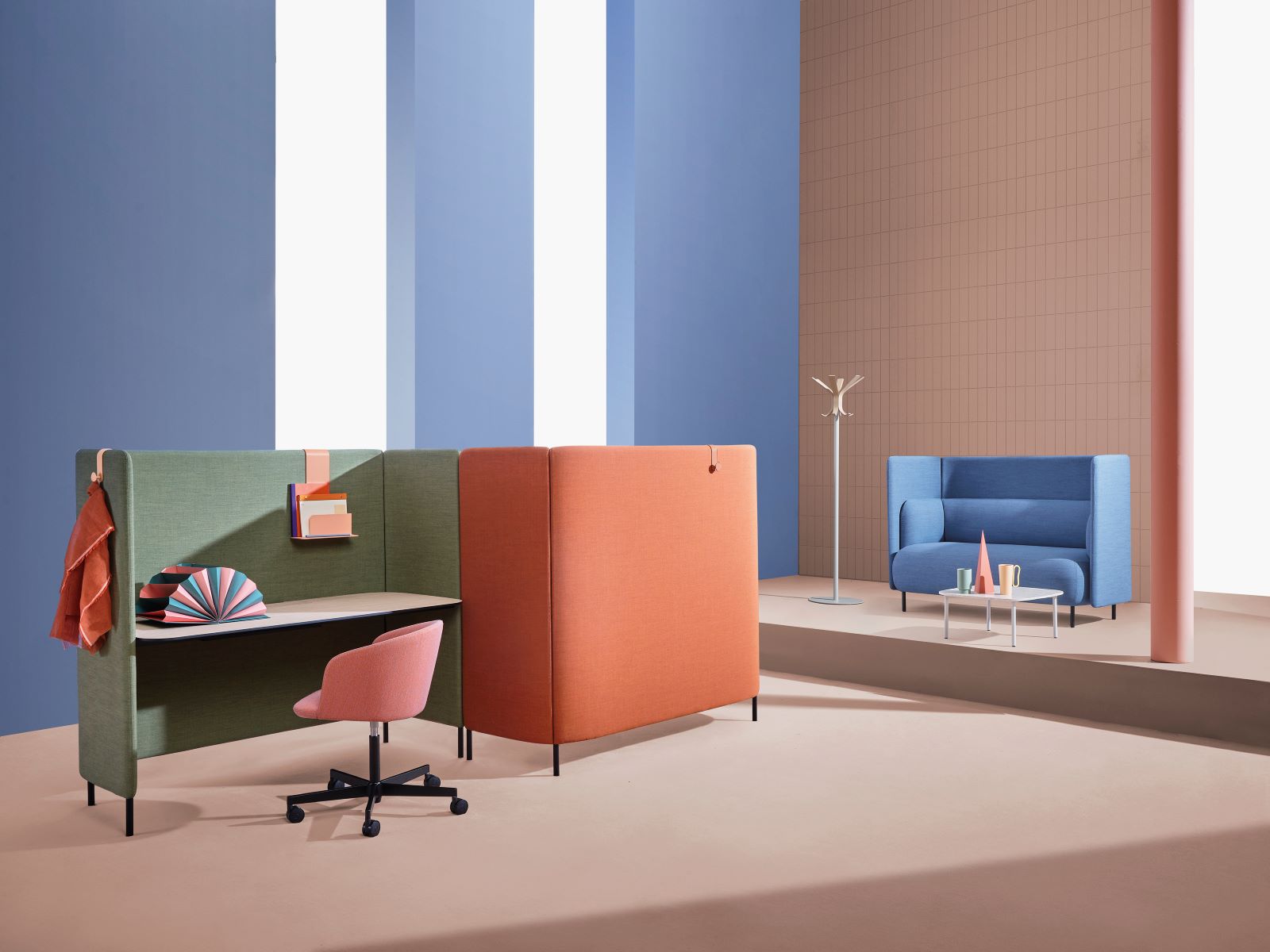 In 2022 the Buddyhub collection, designed by Busetti Garuti Redaelli, added a new extension: Buddyhub desk, a functional and efficient workstation where users can concentrate and isolate thanks to a perimeter sound-absorbing panel that embraces a solid laminate top, creating a sort of enclosed niche that ensures acoustic and visual privacy.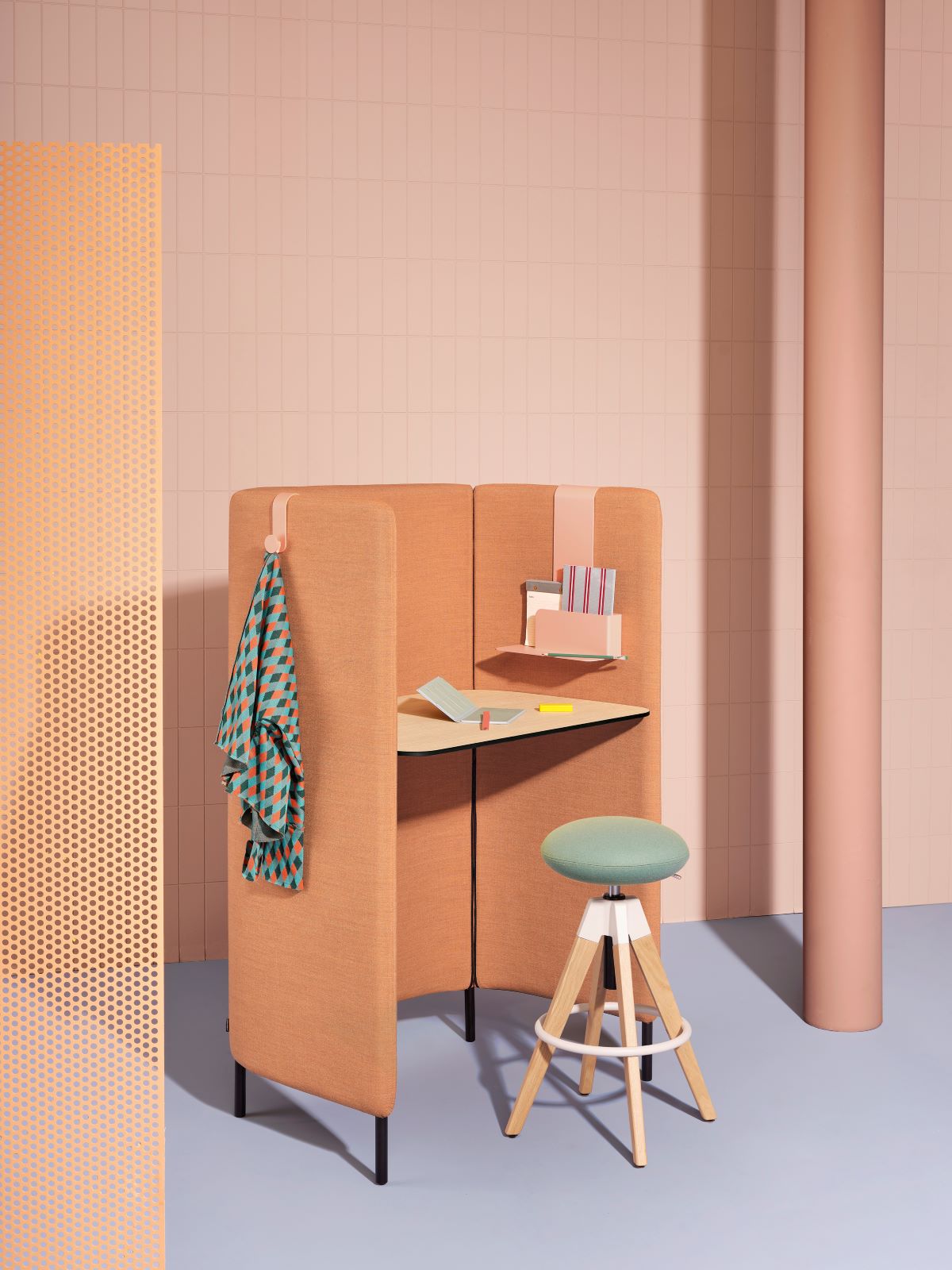 Particularly useful in co-working areas, Buddyhub desk can be configured as a workstation, and it can be fitted with a cable management unit. Alternatively, it can be used as a temporary workstation, the top measuring 82×59 cm and 90 cm in height, designed as an intimate space for infomal work needs or for calls, in both a standing or sitting position. A pop-up socket can be provided upon request.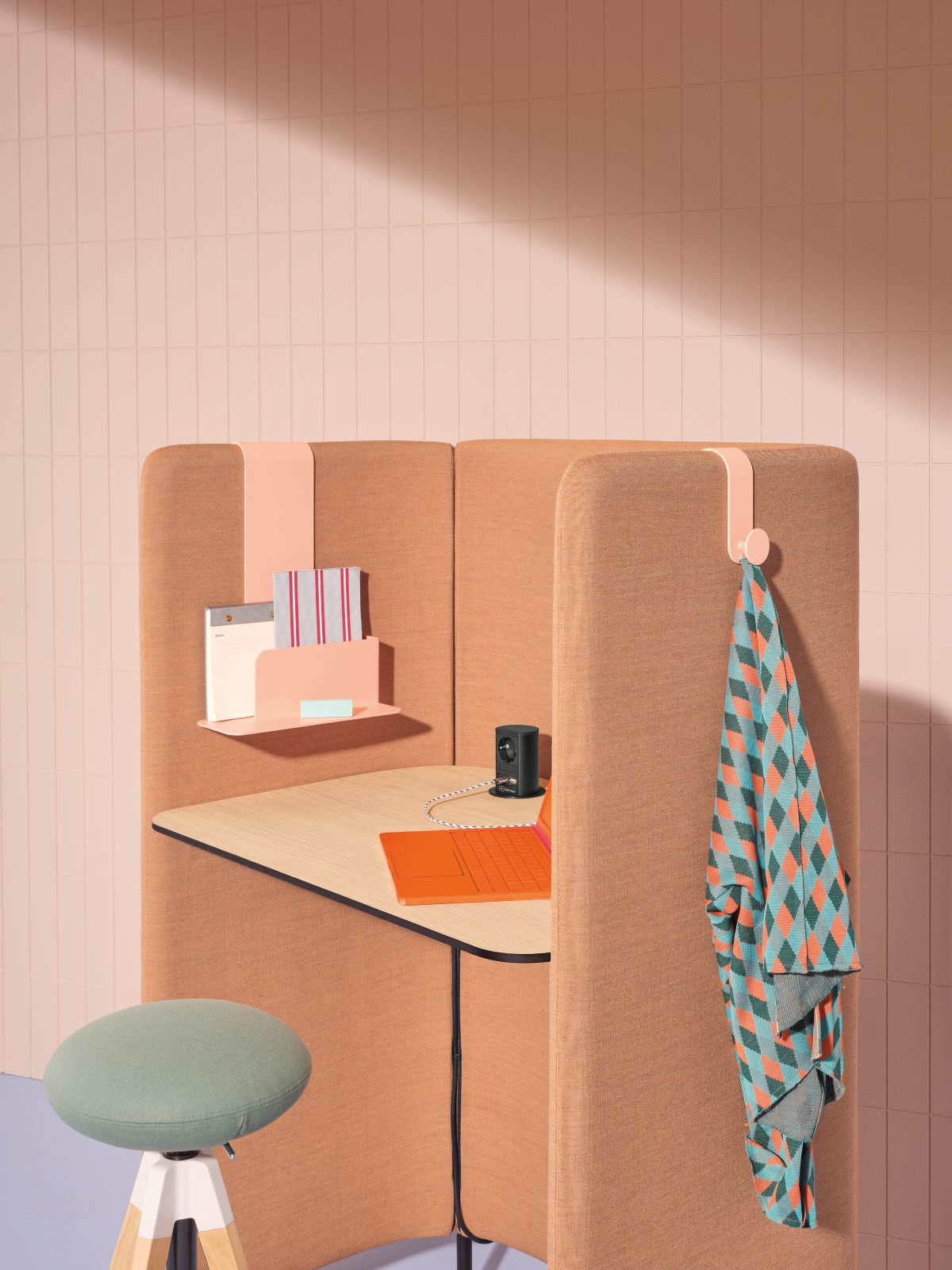 The panel is supported by slender lightweight frame that raises it off the ground and lightens its overall appearance, promoting functionality that makes cleaning and maintenance operations easier. To increase the versatility of this element, a variety of accessories can be added such as steel coat hangers or magazine holders powder-coated in a variety of colours.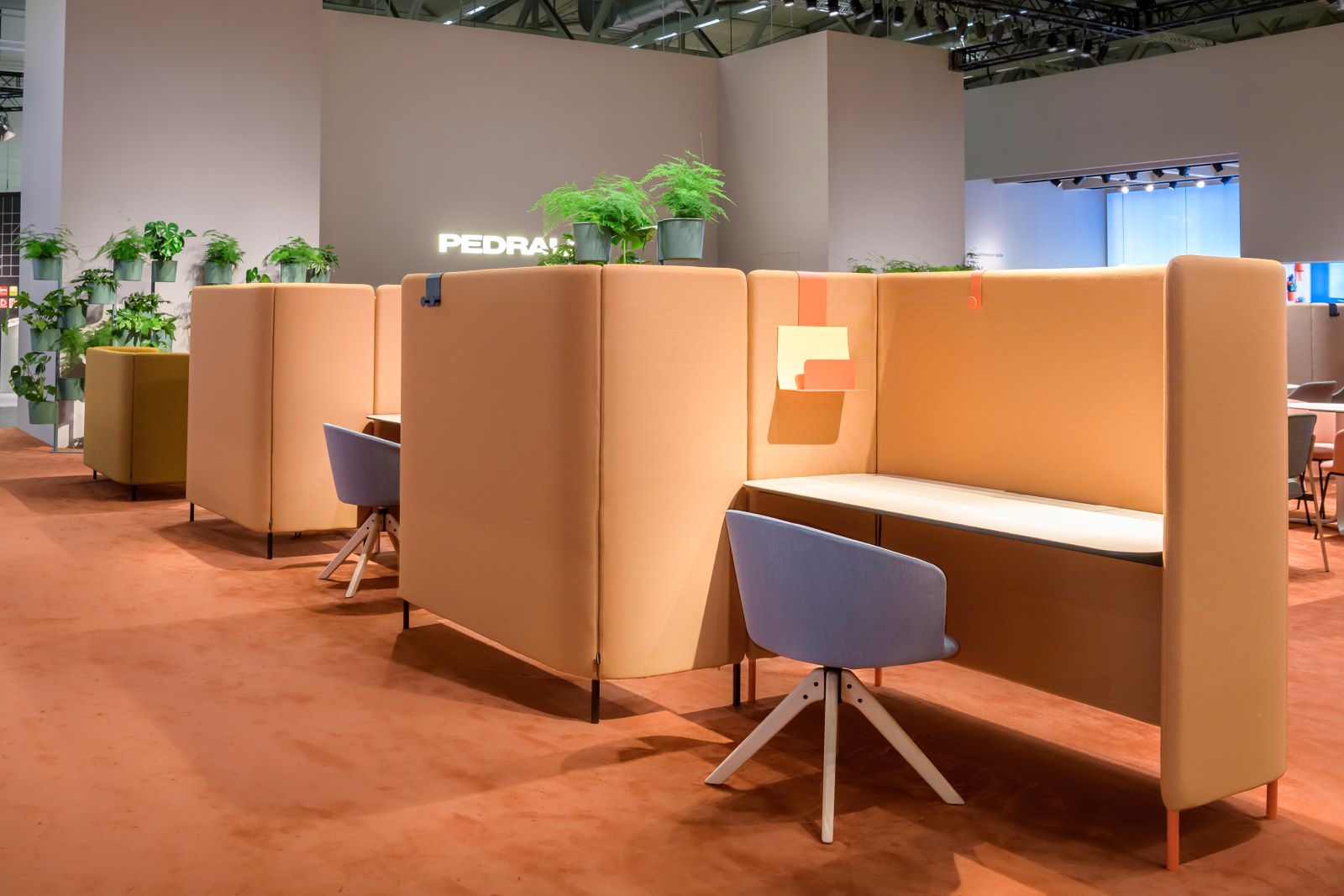 Finally, because of its modularity, Buddyhub desk can be combined with other Buddyhub desks or lounge seats from the same collection, with backrests available in two heights. In fact, the different elements can be repeated and combined to create workspaces or lounge areas, individual workstations or collaborative and meeting areas.