A profound change to capitalise the company's experience and take new direction: since 2019 Turri, whose story of Italian excellence began in 1925, has renovated many aspects of its brand identity, giving it an increasingly modern and fashionable style.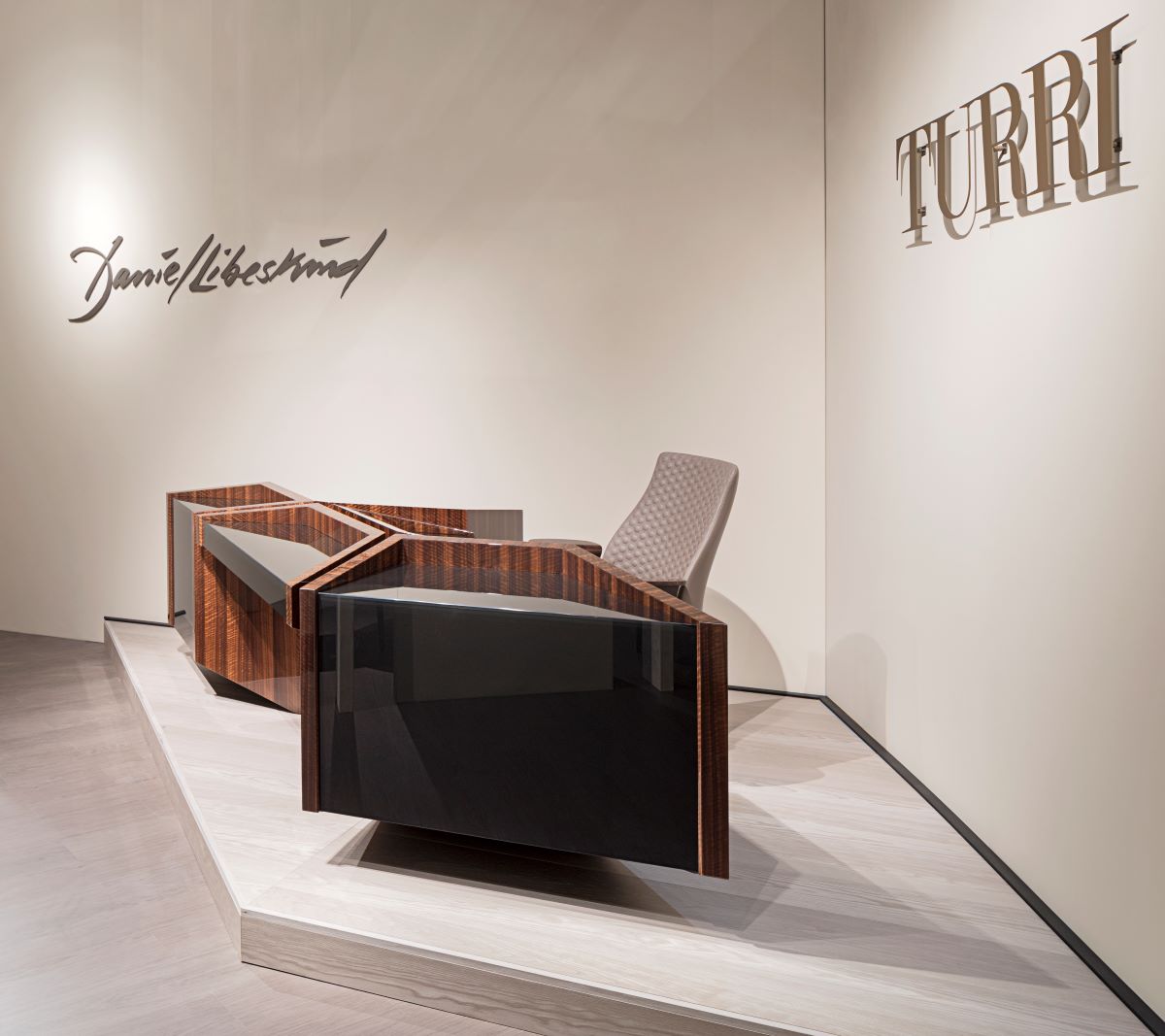 Consequently, Turri's new partnership with the architect Daniel Libeskind is the symbol of the change of tack in the company's creative and production process, perfectly embodied by Edge desk, a new hallmark of all Libeskind products thanks to its incisive design.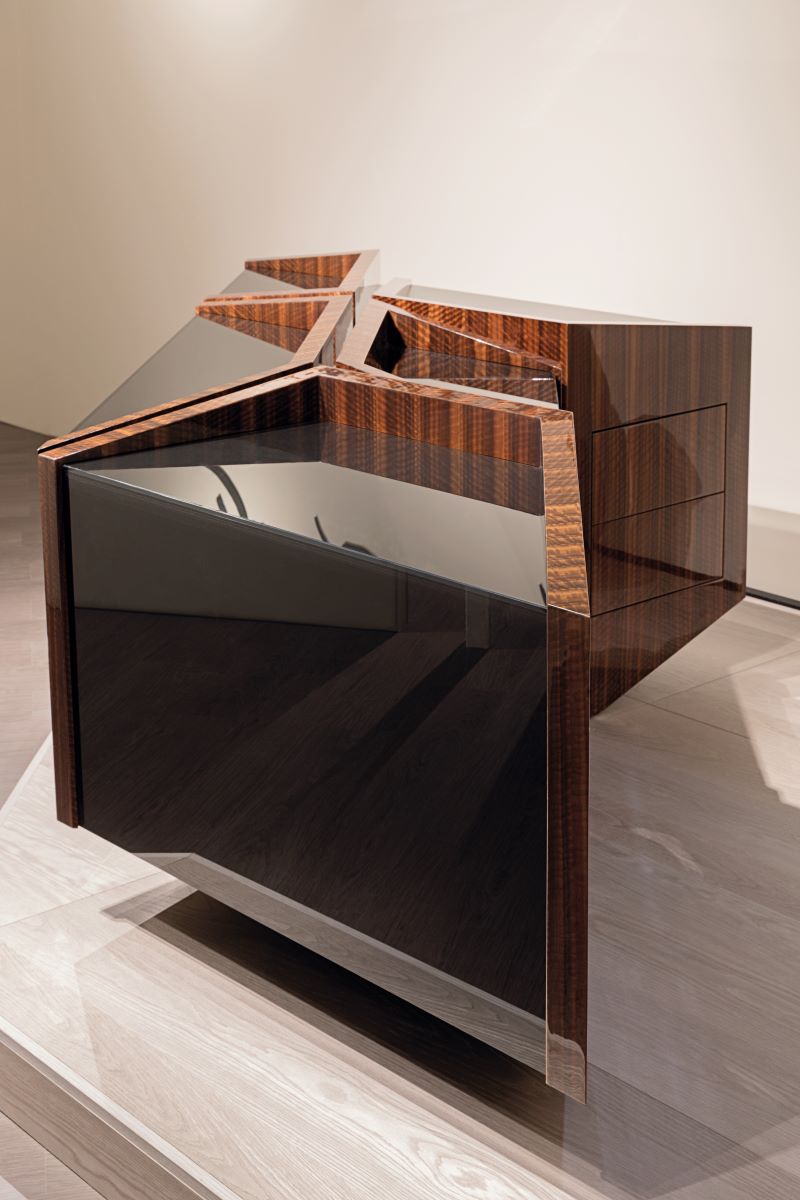 Composed of several irregular, asymmetric and paired solids, this unusual desk is a freestanding furnishing accessory that can be used on all sides; its components are connected by a discreet thin metal structure that you only become aware of when looking at the designs: the result is an imposing object with a strong character, a design that alternates solids with spaces.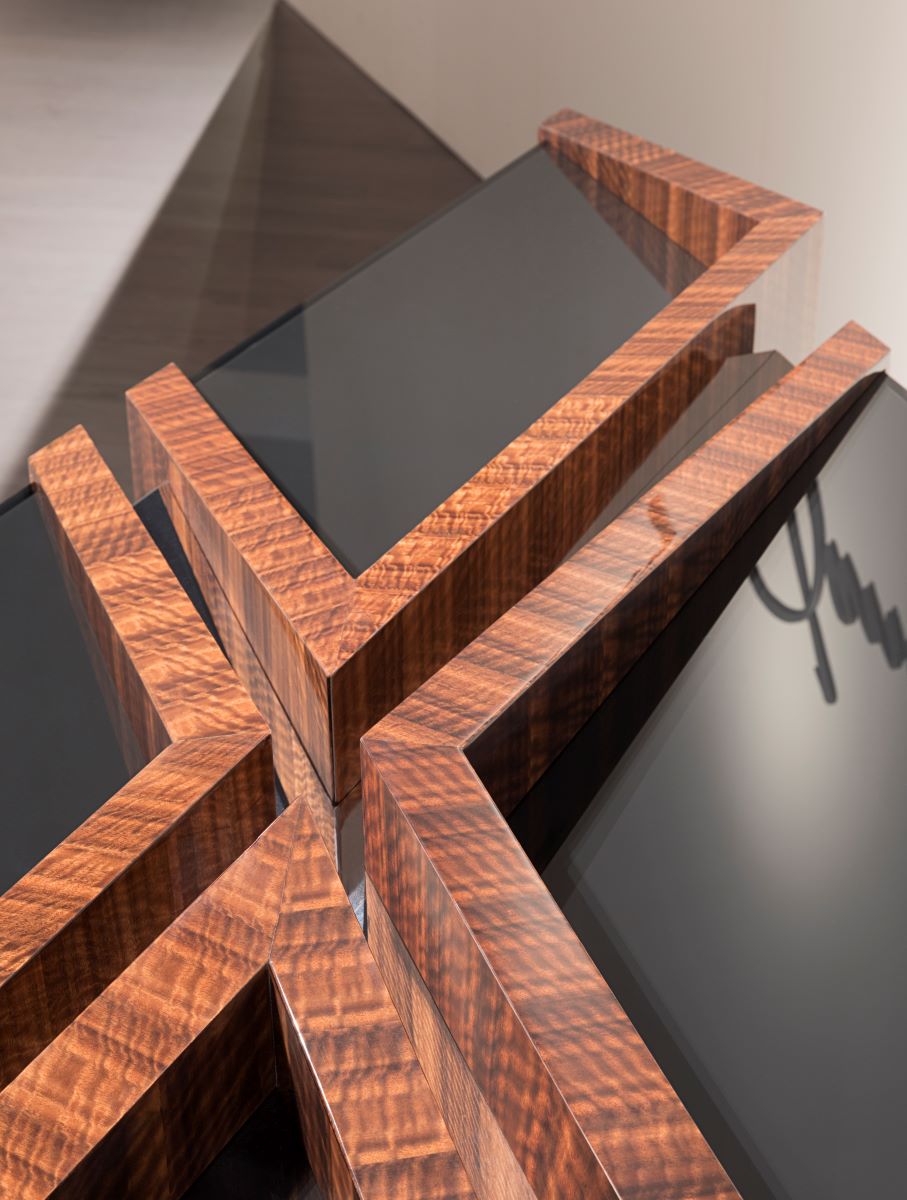 There is also the unmistakeable influence of Turri – the personification of high-end Italian craftsmanship – evident here in the attention to detail and the masterful processing of the materials: everything is studied to preserve the geometrics and formal cleanliness of its "modules", as well as that of its drawers which, once opened, completely disappear into the structure.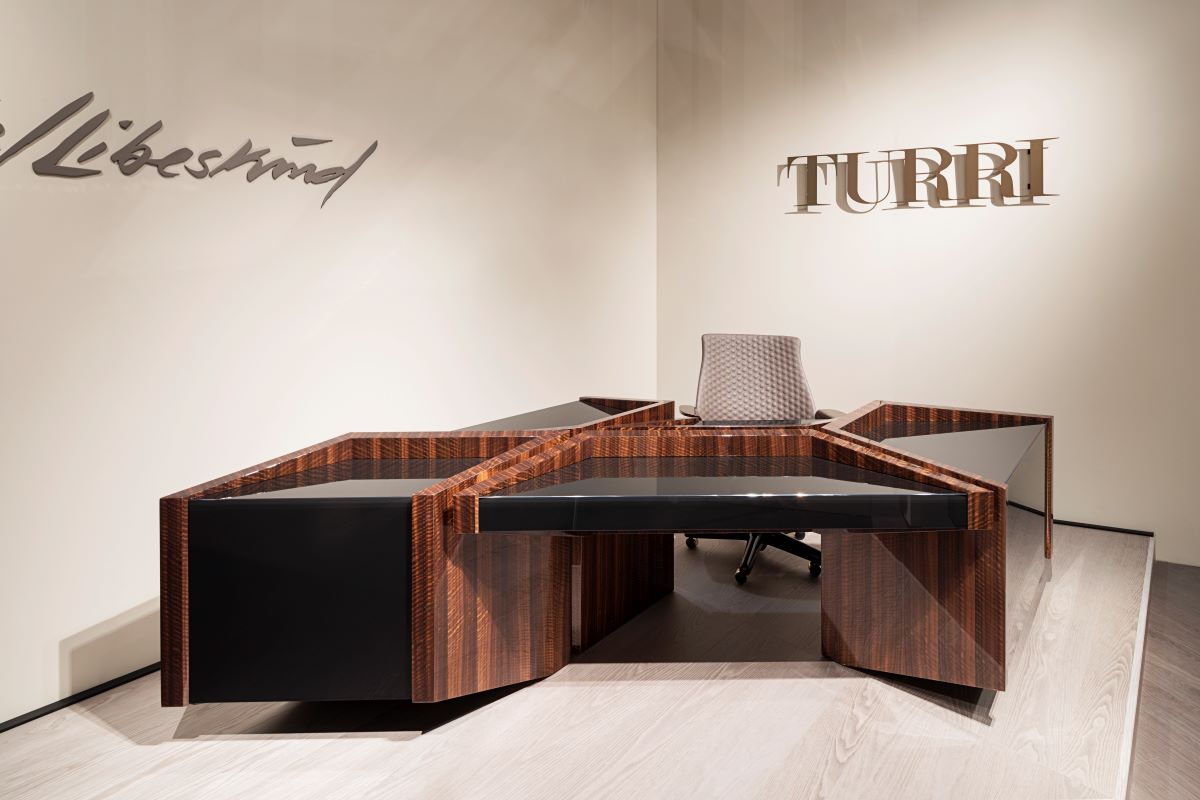 On the other hand, this change doesn't just involve Turri's creative side but its entire DNA: in fact, the company logo was also recently redesigned, placing greater emphasis on its formal function and accompanying it with the pay off The Italian way to beauty, an explicit declaration of the company mission.