Created in 2000 taking inspiration from the workshop lamp, the Mayday lamp designed by Konstantin Grcic for Flos is recognised the world over as a masterpiece of minimal design, awarded with an ADI Compasso d'Oro Award.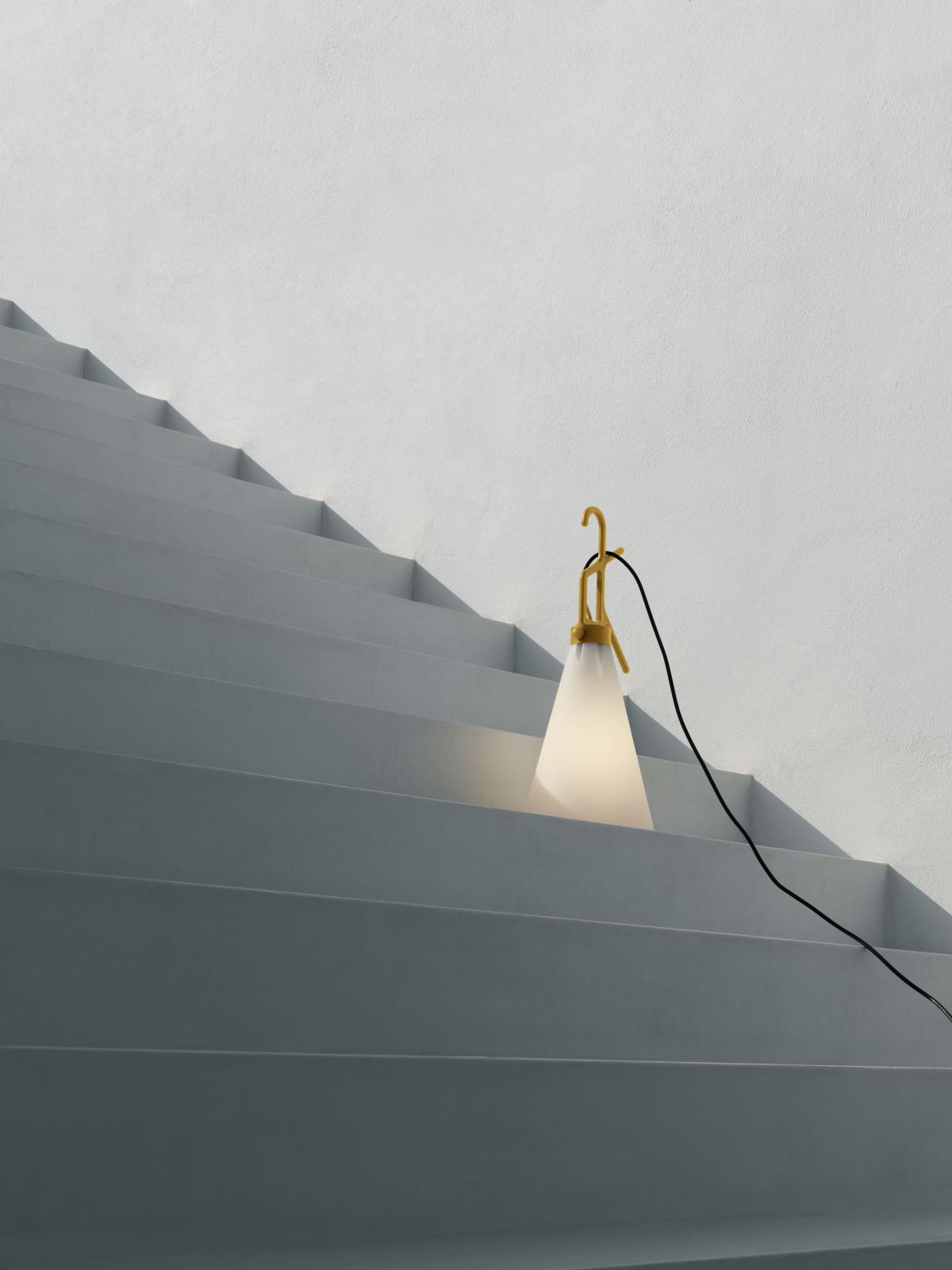 This year, Mayday lamp goes outdoor: the new Mayday Outdoor differs from the original design through the use of recycled polypropylene and the inclusion of special waterproof features and details; the outdoor version also features new colourways inspired by the natural world, making its presence in outdoor spaces even more vivid and iconic.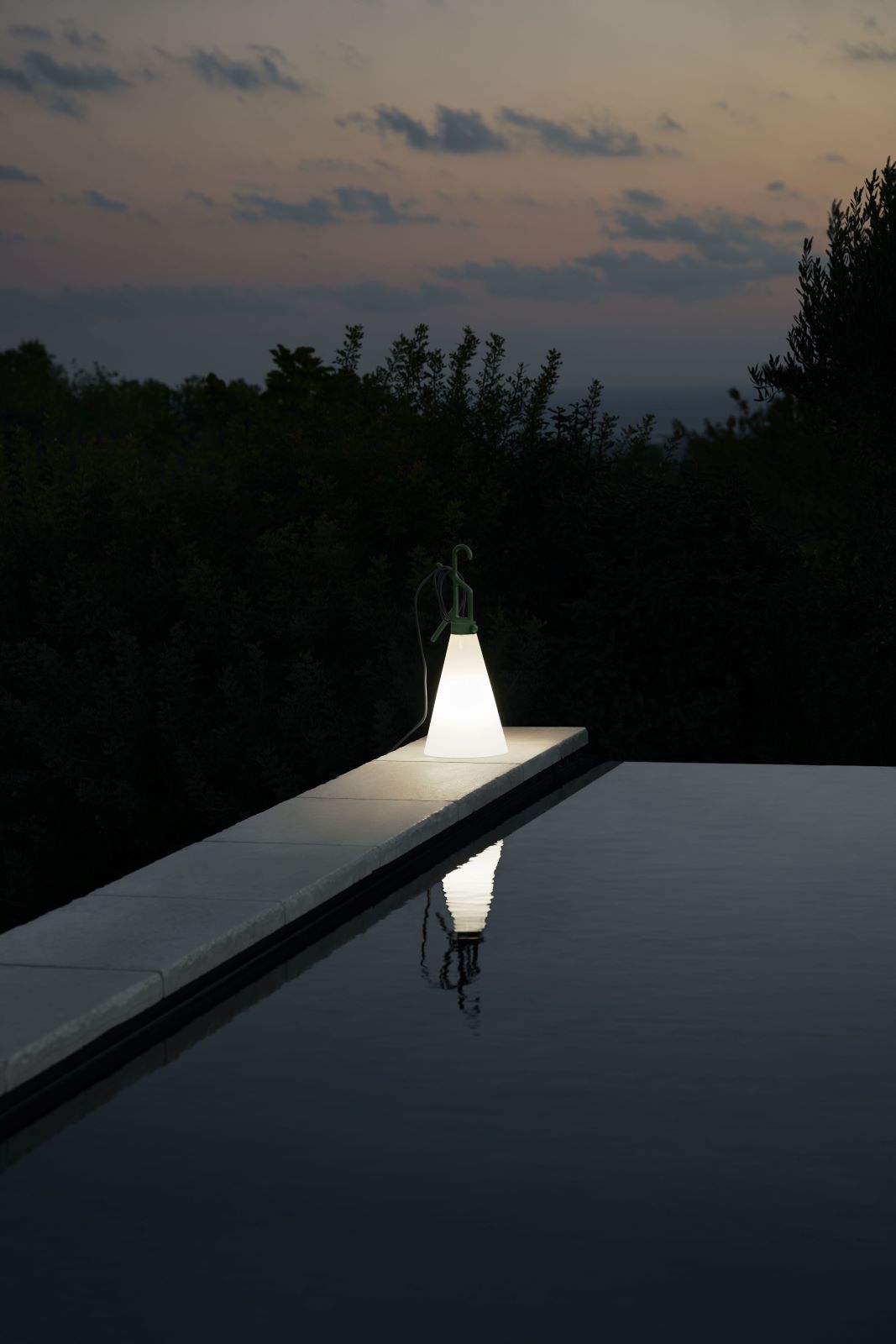 Conceived as a universal tool suited to multiple tasks and locations, Mayday features a series of functional elements, such as the practical handle that incorporates a rubber On/Off switch, a unique hook to suspend the lamp wherever needed, the large translucent white diffuser with its distinctive conical shape, and two pegs for winding up the 6-metre power cord.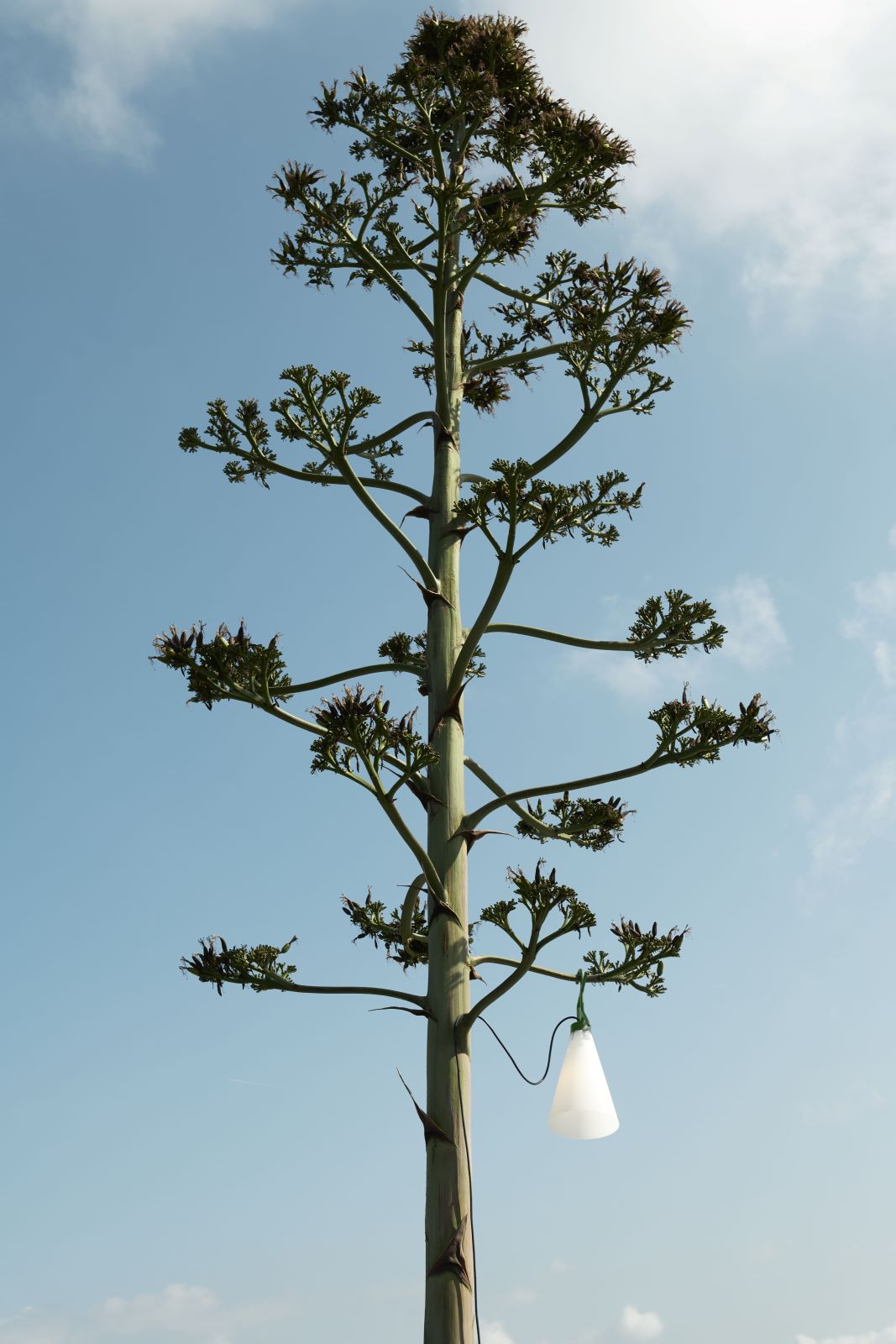 The outdoor version of Mayday retains all the functionality of the Mayday Indoor, while also including a waterproof seal between handle and shade, as well as a watertight capsule to protect the LED light source from bad weather and insects. The power cord is also made from a special rubber suitable for outdoor use.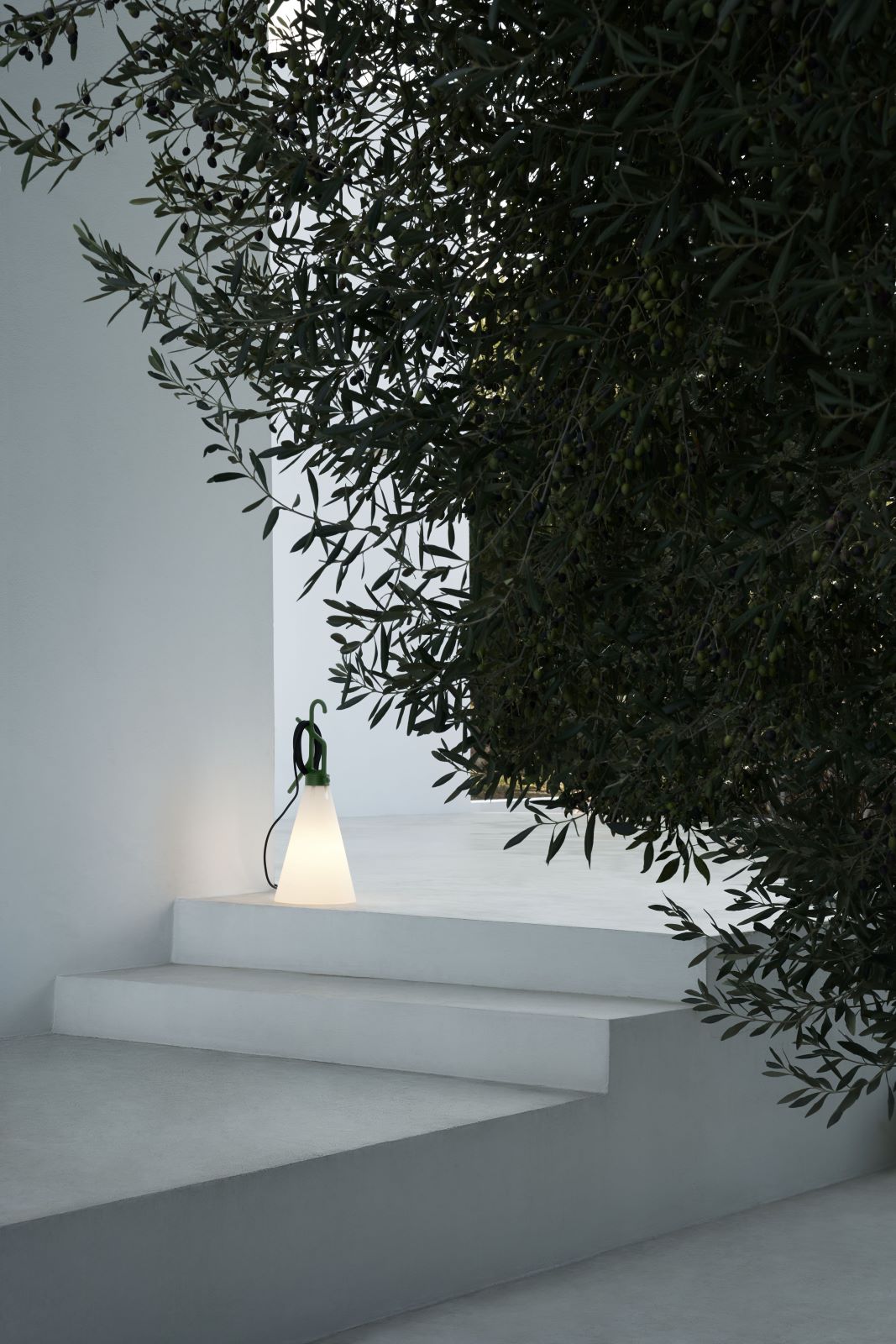 The new Mayday, in both the Indoor and Outdoor version, marks a significant development in the search for new sustainable materials that Flos pursues: both the Mayday's handle and shade are now made from a special polypropylene obtained from the recovery and recycling of waste material from other industrial manufacturing. In addition, Mayday Outdoor is assembled without the use of glues, and can be completely broken down into its individual parts at the end of its lifetime for proper recycling of the materials.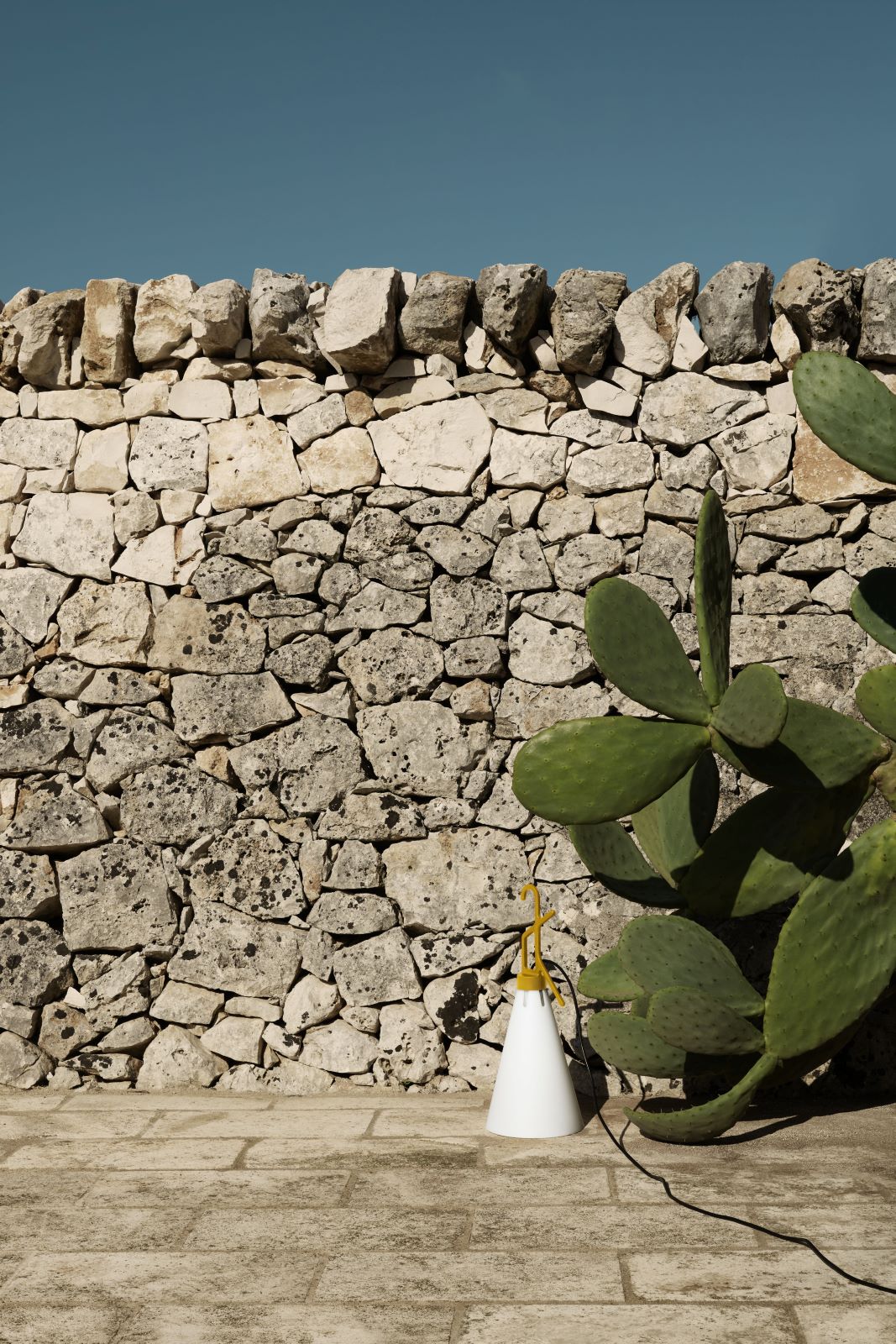 And this ability to renew itself to meet contemporary needs makes Mayday a timeless classic, even in its outdoor version.