Folio, Nardi's winter chair for the outdoor space
Even in winter, spending time outdoors can be a very pleasant experience. Especially if you have a comfortable armchair like Folio by Nardi, perfect to be placed in gardens and on terraces.
Designed by Raffaello Galiotto, Folio is embracing and stylish, it is made of fiberglass resin and available with a fixed base or in a rocking version; with its sumptuous back seamlessly connected to the generous seat, it is like a single, refined structural embrace and it can recline into two relaxing positions.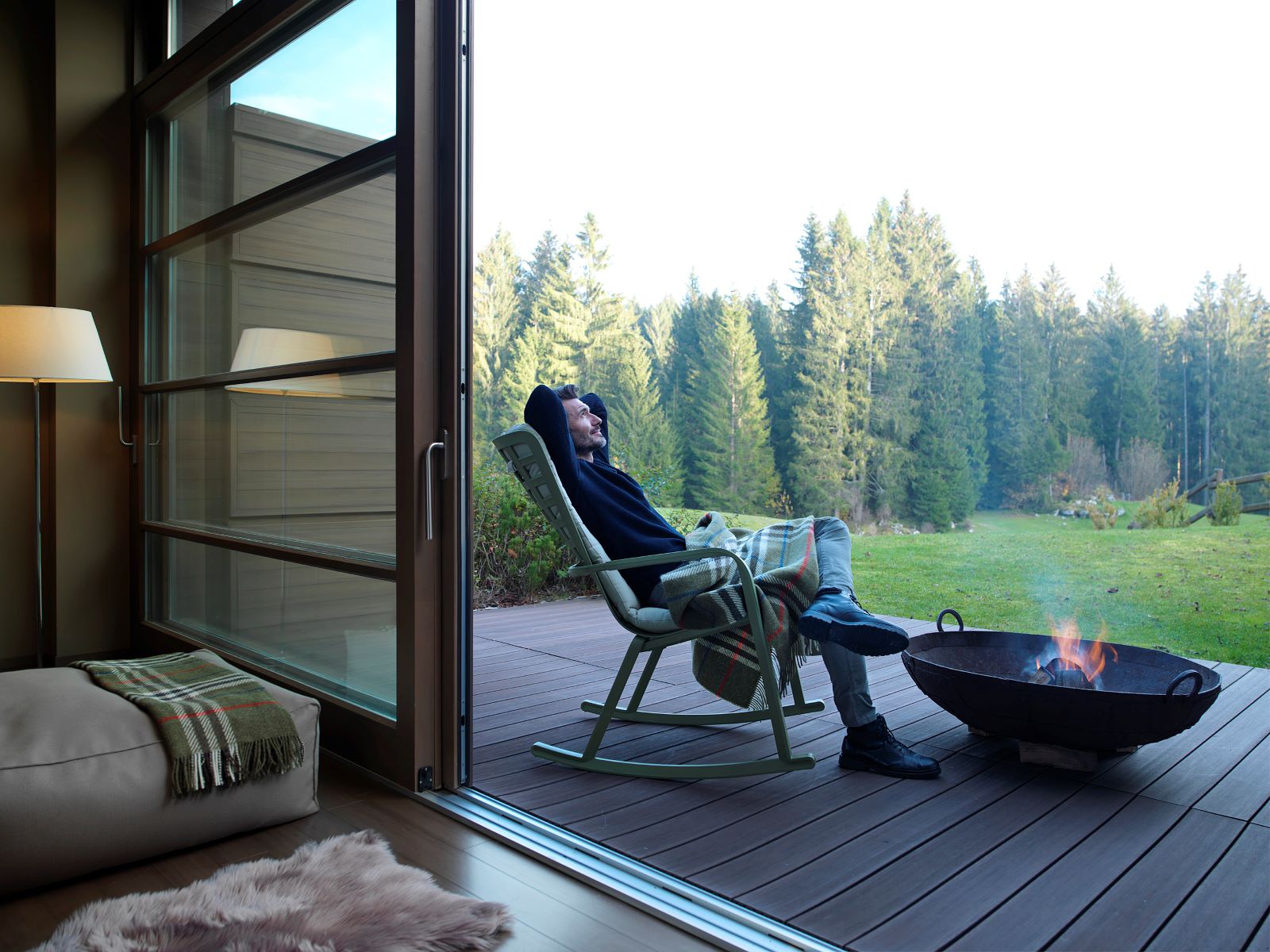 With the matching Poggio footrest and its refined shape, the armchair designed for outdoor use can also be used indoors in winter. Made of polypropylene, a material highly suited to withstand the most extreme temperatures, Folio brings warmth in winter with a wide range of soft, enveloping and colourful padded cushions; they embrace the characteristic silhouette with its lowered seat, softly curved lines and perforated square pattern.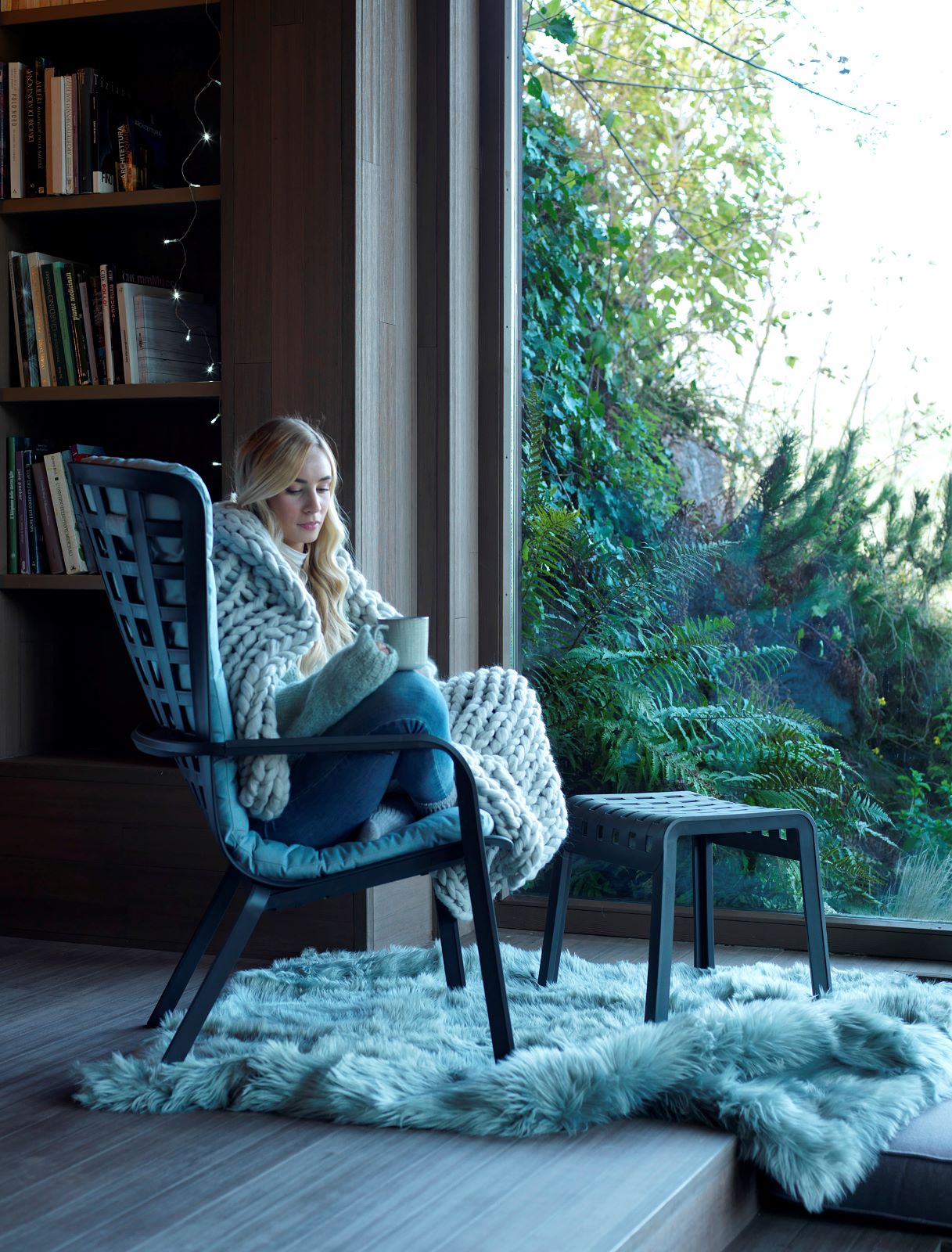 For the rocking version of the armchair, you only need to attach two polypropylene glides to the base of the fixed model – instead of the feet – to obtain the typical rocking movement of rocking chairs; the rocking base kit is optional for the fixed base armchair and can be purchased separately.
Finally Folio, like all Nardi furniture, is completely resistant to weather conditions and entirely recyclable.