Lasospesa is the name of the new symmetrical table lamp designed by Stefano Boeri for FontanaArte and born from the elementary principle of two embedded cylinders: a cylinder of primary light suspended into another cylinder of diffused light.
The lamp is made of two concentric pyrex glass elements with a circular section: the external cylinder has a 10 cm diameter and an height of 30 cm, while the internal "suspended" lighting element has a 6 cm diameter and 22cm height.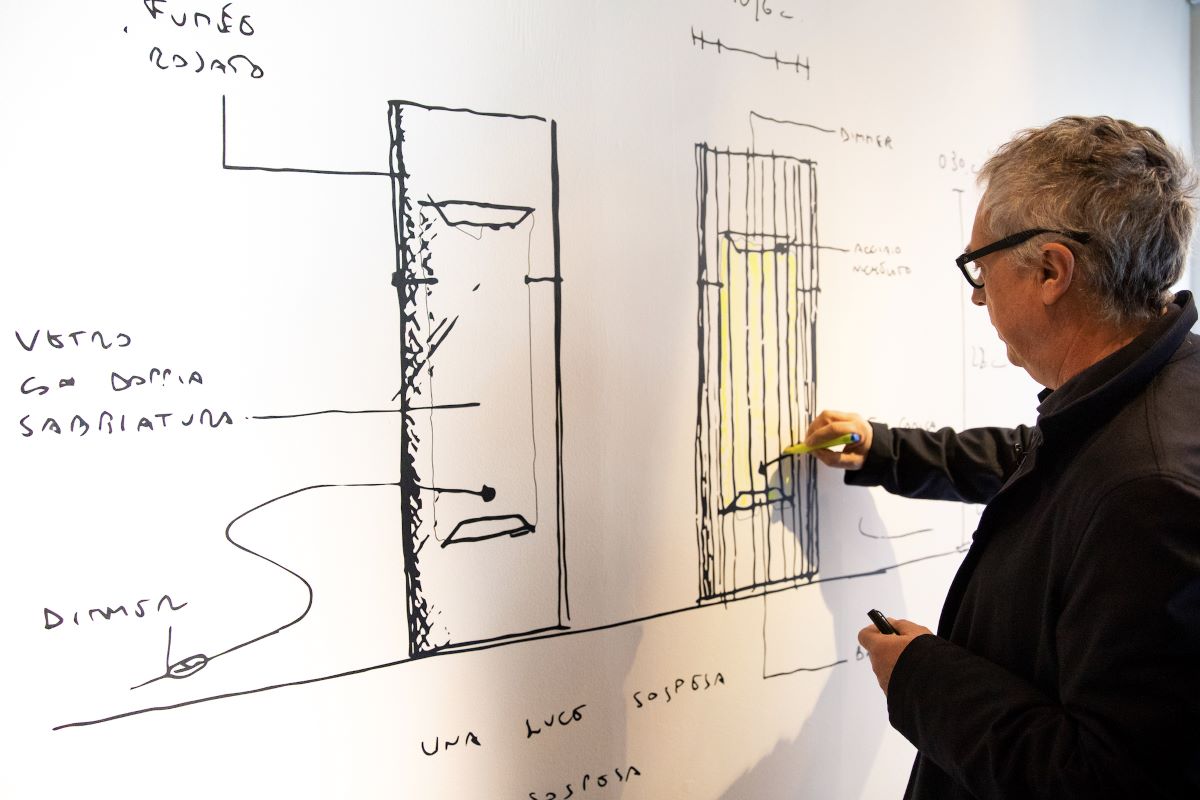 The technical component, comprehensive of IED boards and cables, is embedded in the internal cylinder, which is closed, both in its upper and lower side, by two elements of frosted nickel that serve as heat sinks, and that are kept together by a tige that contains and hides the power cable that is connected with the IED board on the upper part of the lamp.
It is produced in four versions: transparent both plain and striped, sandblasted, copper and smoked varnished; every different version enriches the range of possible effects that you can obtain according to the lamp you choose to have: you can go from a suffused effect with warm tones, for the colored versions to a brighter and clearer effect for the transparent and etched version.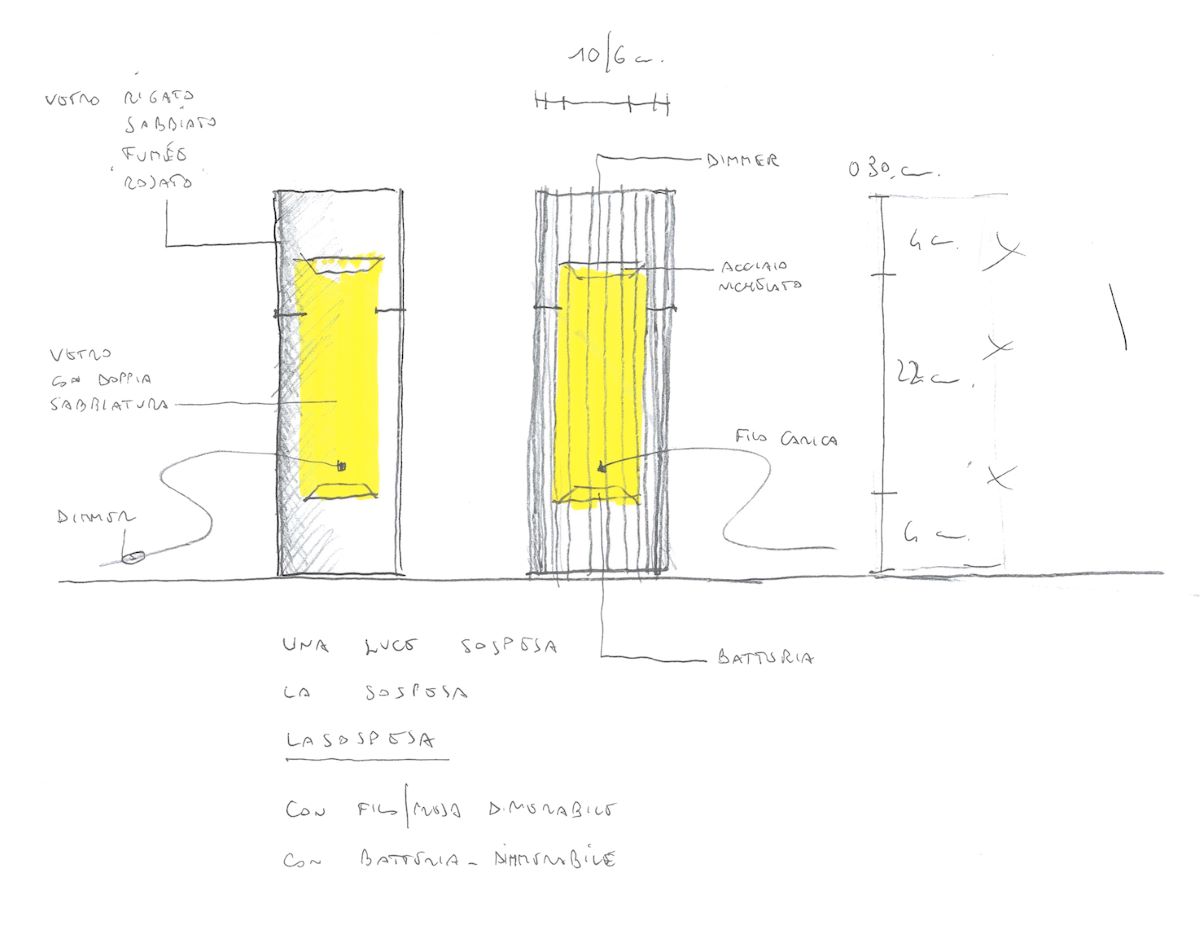 The peculiarity that makes this lamp designed for FontanaArte special is that it makes the relationship with light very direct: lasospesa can be easily taken and placed where everyone prefers (in particular the battery powered version), a single element or more elements combined together making a new light landscape.
Stefano Boeri said:
"It is a non-lamp that can be used in multiple ways and that presents a variety of different shades of brightness. Simple and classic, available with a power cord and cordless, with a battery, lasospesa seems to have always been there, where you left it".
Photography is by Iacopo Barattieri, Delfino Sisto Legnani e Marco Cappelletti.