MCZ presents Reflex, the emotional warmth
Emotion: this is the key word to describe Reflex, the new pellet stove designed by Michael Geldmacher for MCZ and characterised by a strong emotional impact, which transcends the product itself and involves all those who look at and experience the flame.
It is only with the heart that one can see rightly; what is essential is invisible to the eye: to explain the concept behind Reflex, Geldmacher quotes Antoine de Saint-Exupéry: indeed, with Reflex you can't see the flame directly, but you can feel it and sense its glow, which adds to the atmosphere of the fire.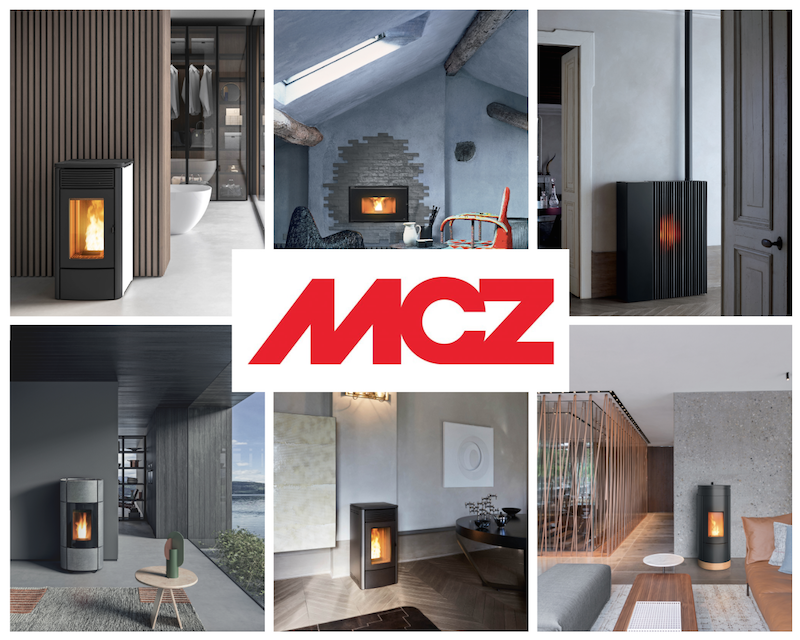 Made entirely of aluminium, Reflex has a door with vertical blades that conceals the firebox and therefore blocks a direct and full view of the fire: what you can sense is the glow of the flame, which is perceived differently according to the viewing angle.
Another glass door allows you to have access to the brazier, which is high and deep, creating a vertical flame, while on the left there is the pellet hopper, with a door mounted on the top.
Finally, the door with blades is painted Black and the side and upper door are available in Black, for an even effect that matches the grate, or painted Gold or Bronze, for a two-tone contrast.
Michael Geldmacher explains:
"If I think of a fire-lit cave at night, I instantly get a feeling of conviviality, safety and warmth. These are the emotions I intended to convey with Reflex."