MT Bench, the Ritzwell bench between tradition and modernity
Recently awarded the 2020 Archiproducts Design Award, the MT Bench by Ritzwell is the bench designed by Shinsaku Miyamoto to offer an intricate game of weaves and combinations of different quality materials that represent the encounter between tradition and modernity.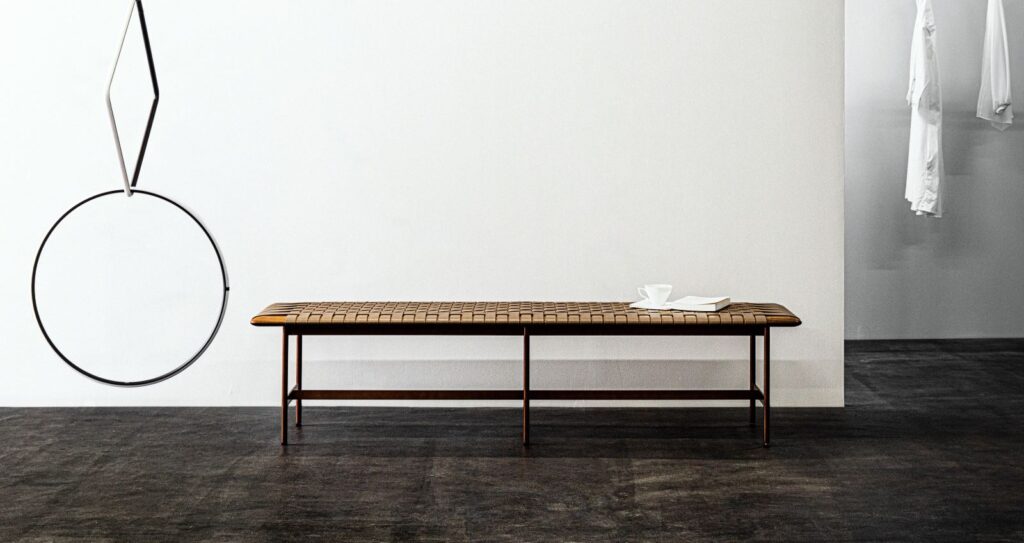 The interwoven leather straps on the seat convey a pleasant sensation of warmth which perfectly matches the structure in steel and solid walnut or oak.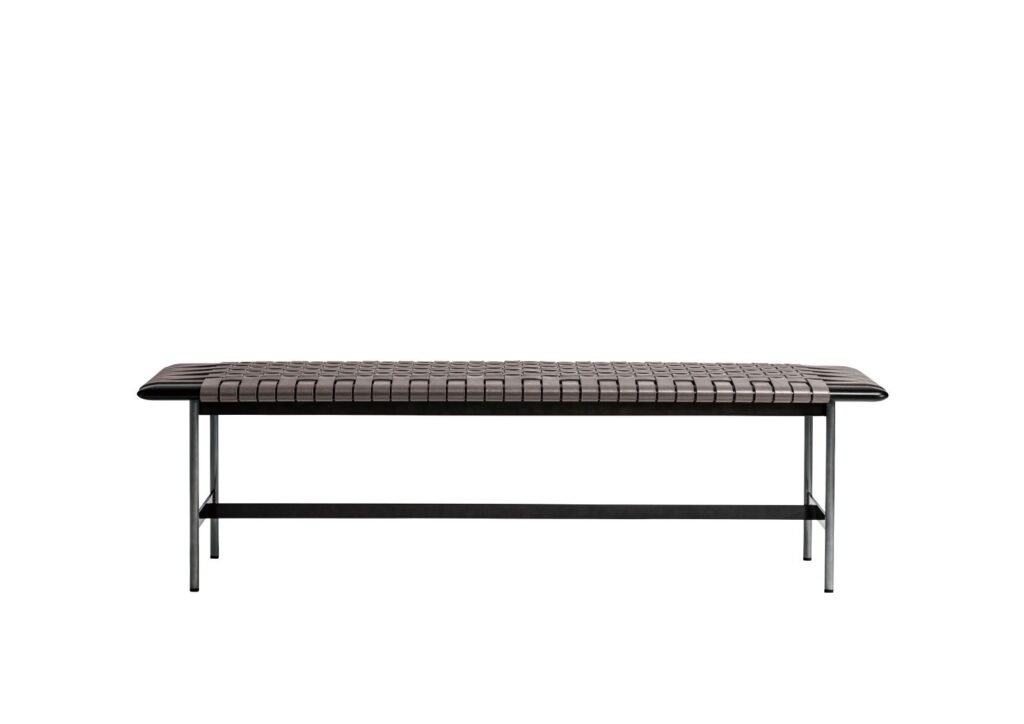 The bench is available in different colour combinations and in two sizes.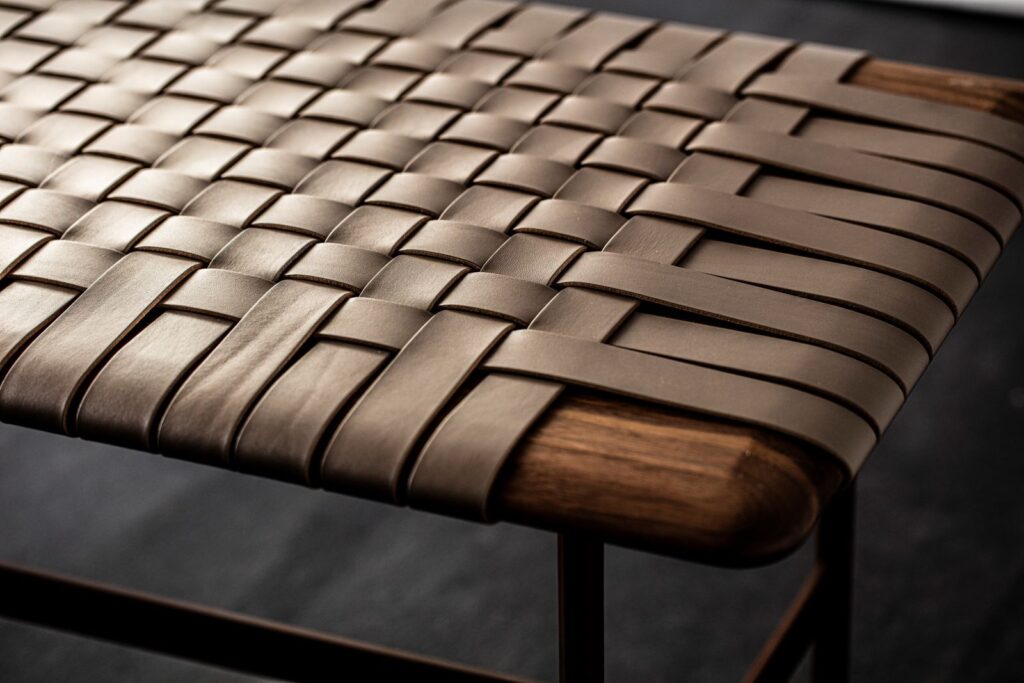 The attention to detail makes this structure a harmonising element in any environment, thanks to the pure lines and rounded edges of the surface.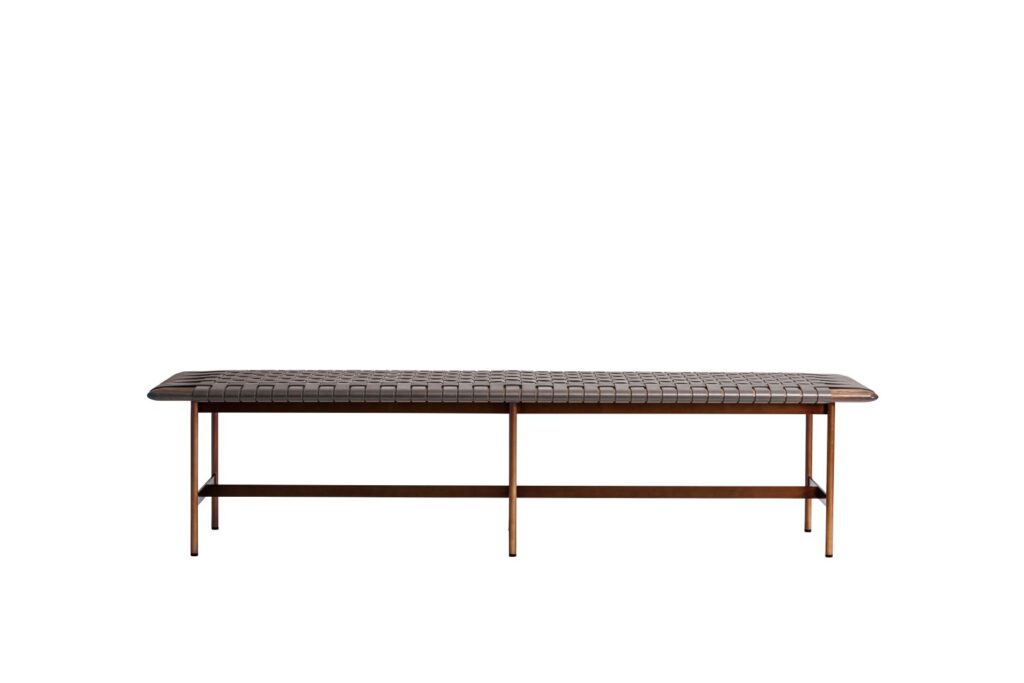 MT Bench thus adds a unique touch of style to the space, in pure Ritzwell style.