What would you call that, if not President? This is the name of the new collection designed by Riccardo Vincenzetti for Newform Ufficio and dedicated to executive offices: a perfect synthesis of functionality, elegance and style, a typical Made in Italy proposal.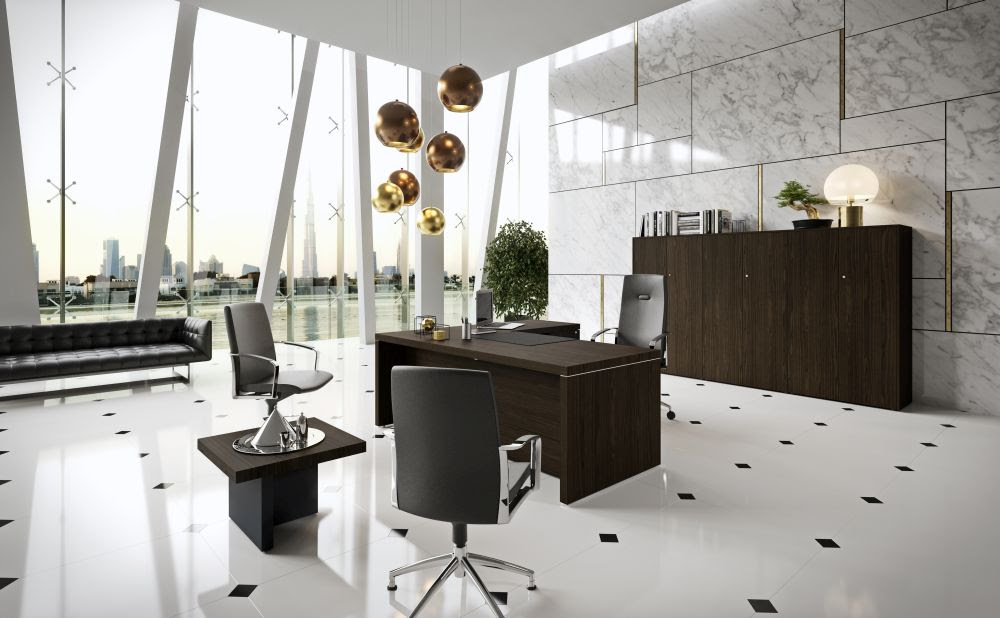 Meeting the needs of new generations of managers was the mission of the designer, who has created a product able to combine a contemporary style with the expression of prestige and importance through furnishing elements.
Material protagonist of the collection is the Canaletto walnut, Italian wood par excellence, elegantly proposed in the ambassador walnut and deep walnut finishes; this specific wood is a symbol of Italian tradition that gives the workspace a touch of eternity and authority.
In addition, small but fundamental technological details show the aim to adapt to an increasingly smart working world: the service cabinets act as bases for desktops as well as containers for electrical elements to easily connect all the necessary devices; likewise, the meeting table bases also provide an opening that allows easy access to all the electrical components.
Sober and refined details embellish a collection with a decidedly "presidential" character: desks and suspended drawer units are enriched by thin aluminum finishes, the 'wing' sides of the tables allow to expand the workspace harmoniously, and finally the bookcases, also available with glass doors, stand out for their essential design, emphasized by the "push-to-open" system as an alternative to handles.
In conclusion, President is a formal and elegant office furniture collection conceived to furnish contemporary workplace and respond to customization, that is always at the center of New Office projects.