A small multipurpose and regenerating green oasis, a micro-environment with everything you need to enjoy the open air life: Artena Design by Grassi Pietre presents PostAzione, a multifunctional outdoor product divided into two different but complementary parts which combine the action of coming with that of resting.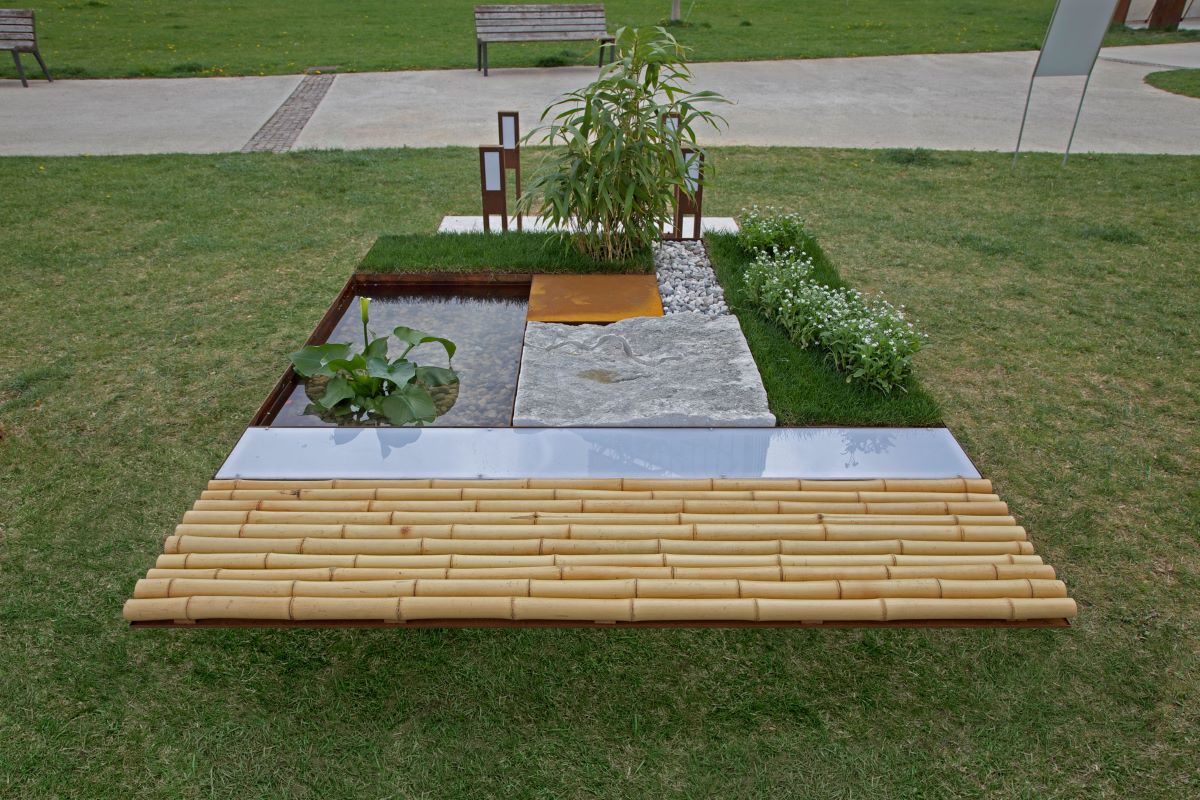 Based on a balanced mixture of materials, PostAzione consists of two elements:
the first element is a bike rack or a platform made from a massive Pietra di Vicenza slab with shaped grooves and some corten brackets that are used both for positioning the vehicle and as a floor lamp for night lighting;
the second element is a mini garden made of Pietra di Vicenza and corten steel slabs that includes a comfortable bench and a series of basins adapted to planters and small stretch of water, which give the sensation to be into the nature.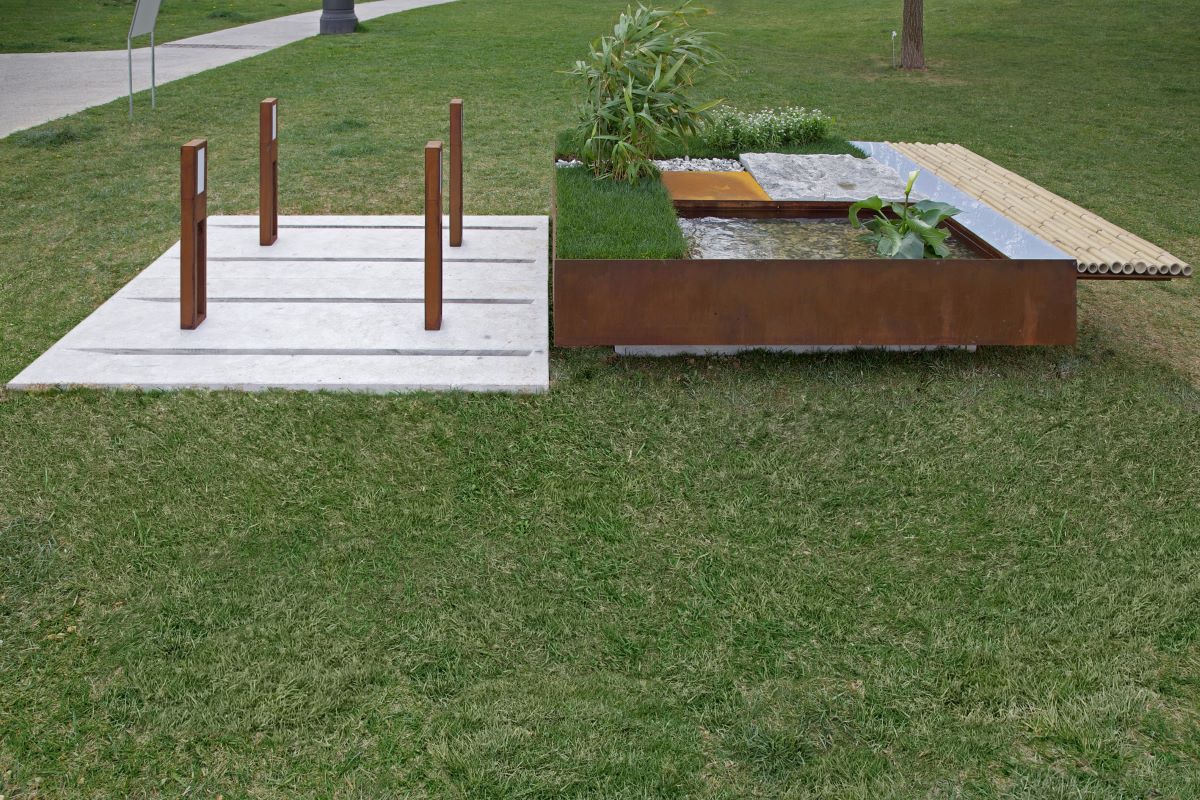 The result is a mix of elements with a remarkable aesthetic and functional impact, including the Pietra di Vicenza by Grassi Pietre which stands out for its sculptural feature.
Finally, Post Action can be positioned in any private or public space, for a relaxing break into the nature.