50 years of Sacco: the icon of non-conformity signed by Zanotta, symbol of the cultural transformation of 1968 returns renewed in a green edition, in recognition of the need for global change.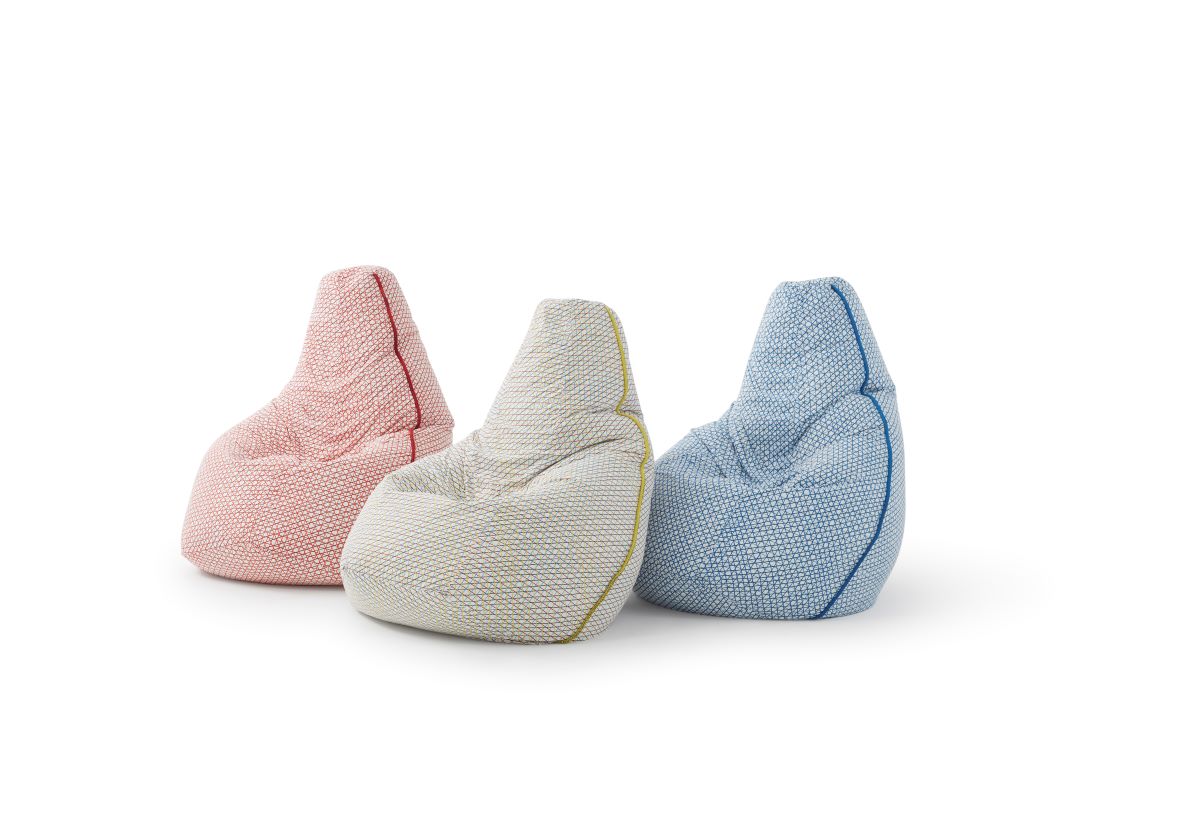 Zanotta celebrates this anniversary by launching a numbered, limited edition collection: innovative and sustainable materials – both the internal padding and the cover, featuring a brand-new pattern designed by Pierre Charpin – elevate this iconic form while acknowledging our environmental responsibility.
The expanded high-resistant polystyrene pellets (EPS) of the original design are replaced by BioFoam® microspheres by Synbra: a biodegradable bio-plastic (PLA), suitable for long-term use, deriving from sugar cane that can be compared to EPS due to its structure, properties and technical performances.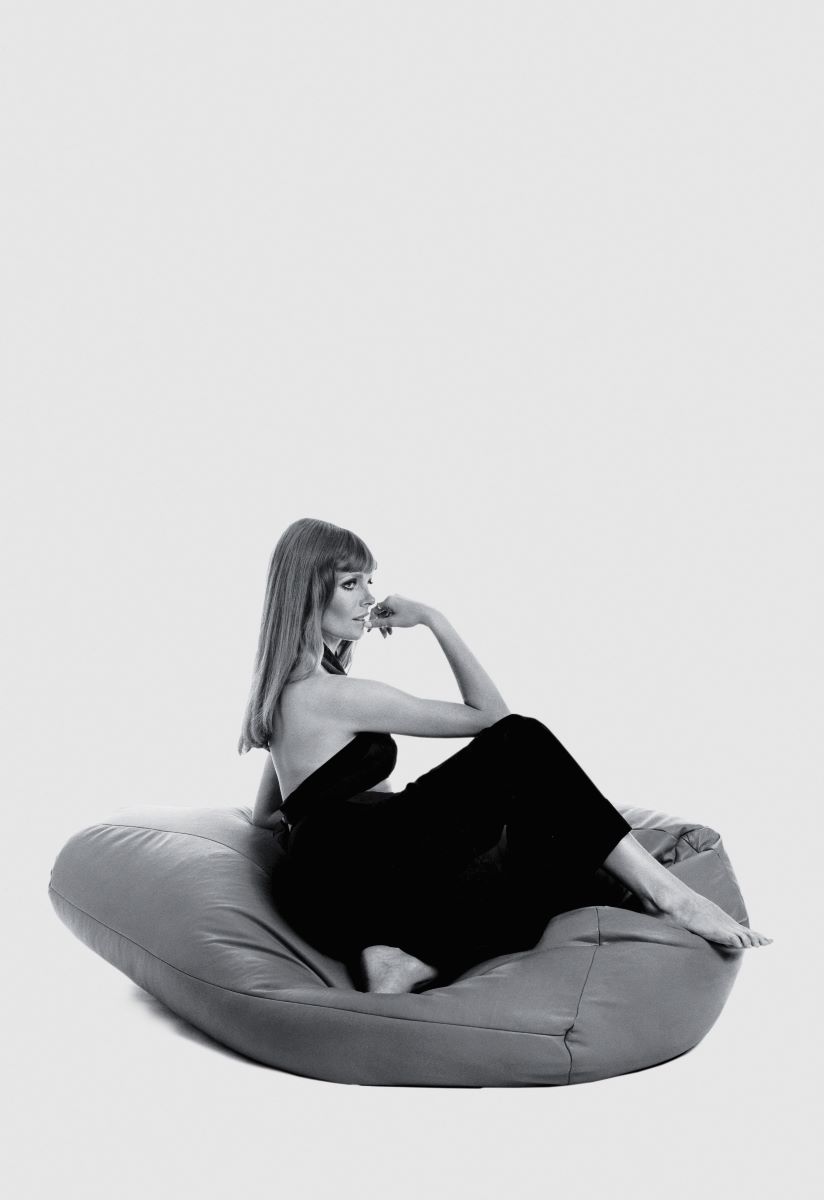 The internal and external envelopes are made of ECONYL®, a completely renewed nylon thread derived from abandoned fishing nets recovered from the seabed, synthetic fabric and industrial plastic waste, that are transformed into a new thread with the same quality and properties as if it was made from oil; ECONYL® thread can be recycled, renewed and remodelled countless times without the use of any additional natural resources.
The exclusive numbered collection, SACCO GOES GREEN, is offered in three variations, 100 pieces each, using three new patterns designed by Pierre Charpin: inspired by the netting, the French designer created a graphic of tightly woven coloured lines, which are offered in three colour variations; each will fit any size Sacco without modifying the pattern effect.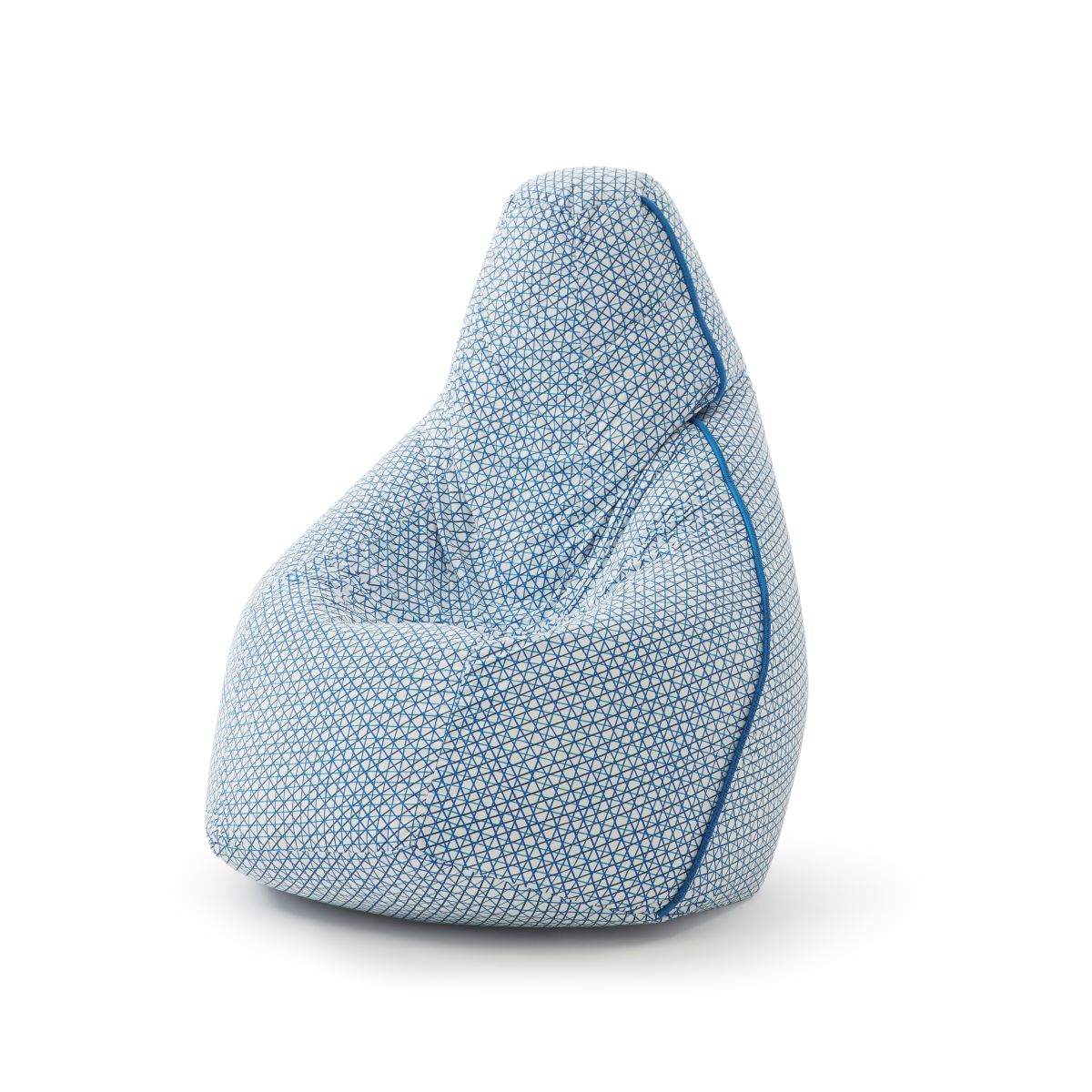 Each piece of the limited collection set will be identified by the piping covered with jacquard printed fabric in a corresponding colour, running the entire height of the seat: it contains both the serial number and a repeat of the collection name SACCO GOES GREEN.
According to the company, "SACCO GOES GREEN is not an operation that ends in itself, but is the start of a new research and experimentation process on recycled materials and biomaterials which we intend to bring forward as corporate strategy. Starting from January 2020 SACCO GOES GREEN will become part of the Zanotta catalogue, maintaining the same 100% eco-friendly materials as the limited edition, both for the filling and for the internal / external coverings. The external cover will not feature Pierre Charpin's limited edition designs, but will be available in a range of solid colours".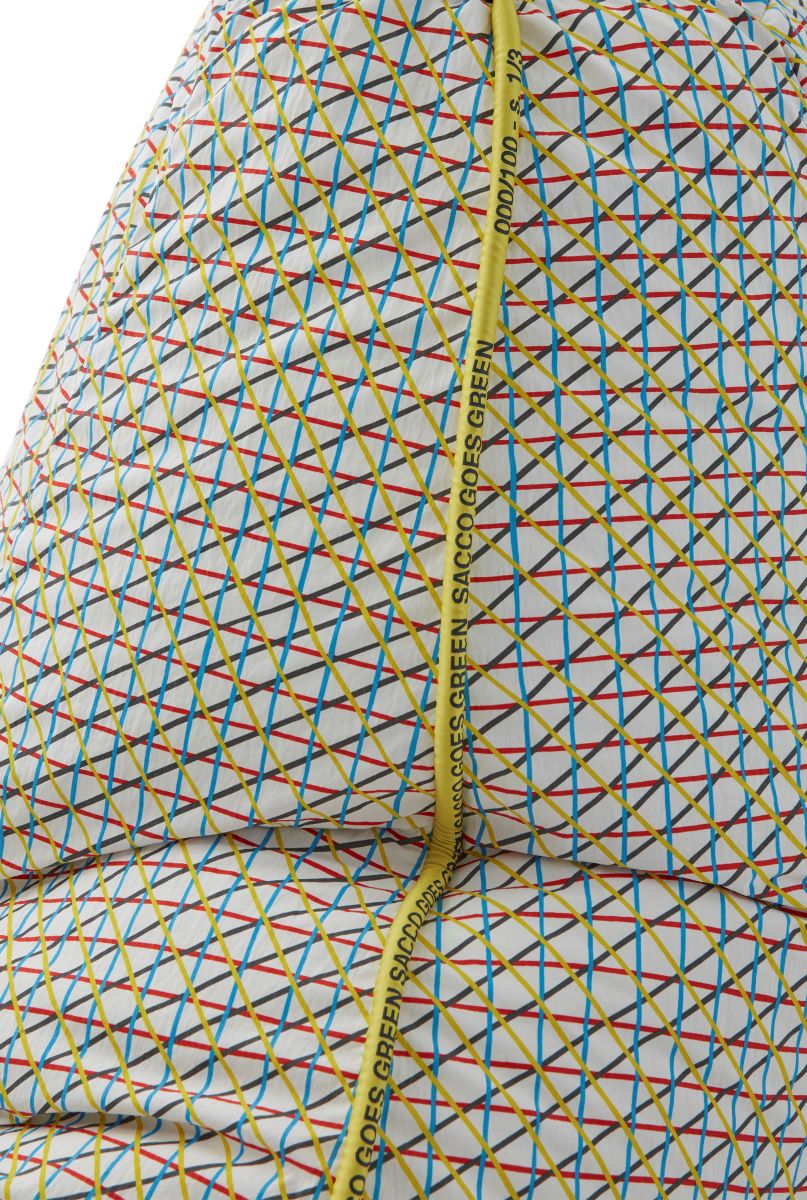 Designed in 1968 by young architects Gatti, Paolini and Teodoro and put into production in 1969 by Zanotta, after 50 years, Sacco still maintains its relevance with the same avant-garde and experimental spirit, looking to the future.