MisuraEmme, the Como-based company renowned for its production of bespoke furnishing solutions, is one of a select few companies to have taken part in every single edition of the Salone del Mobile since its launching in 1961 and it prepares to take part in the 58th edition of the event with a renovated exhibition space, iconic pieces and new living solutions.
In particular, Rialto is the new side table characterised by a skillful convergence of surfaces and fluid lines, whose original structure – made up of two round tops with an open angle slice, connected by a geometric base– allows it to fulfill a double function within domestic spaces: individually, as an unexpected and whimsical touch, or as a discreet accessory to be placed next to upholstered furniture, ottomans, and beds.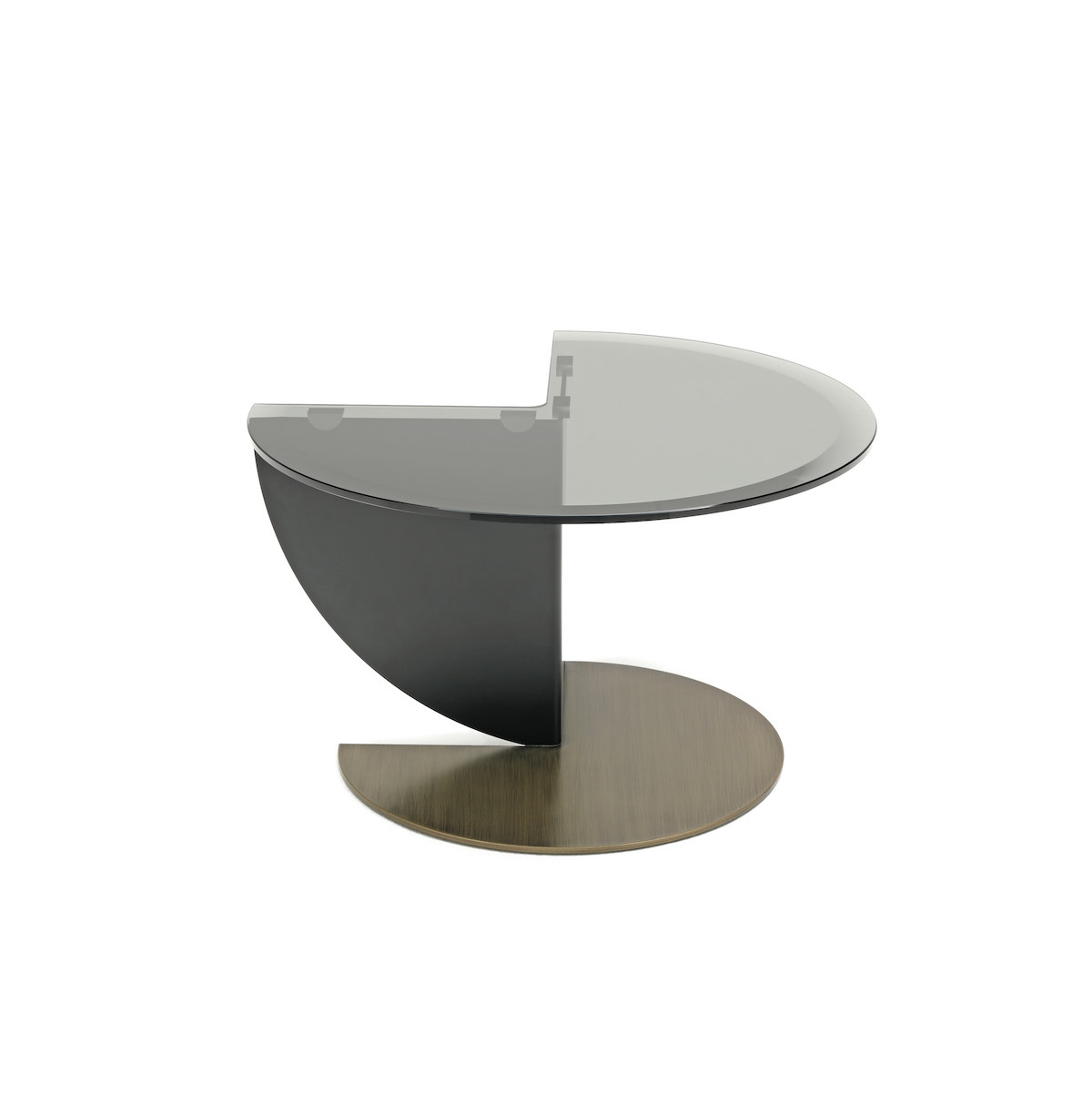 In addition, Rialto features a two-tone brass and black painted base, and a beveled glass top 12mm thick; it is available in two versions: with round top and with open top at 3/4 of the circle.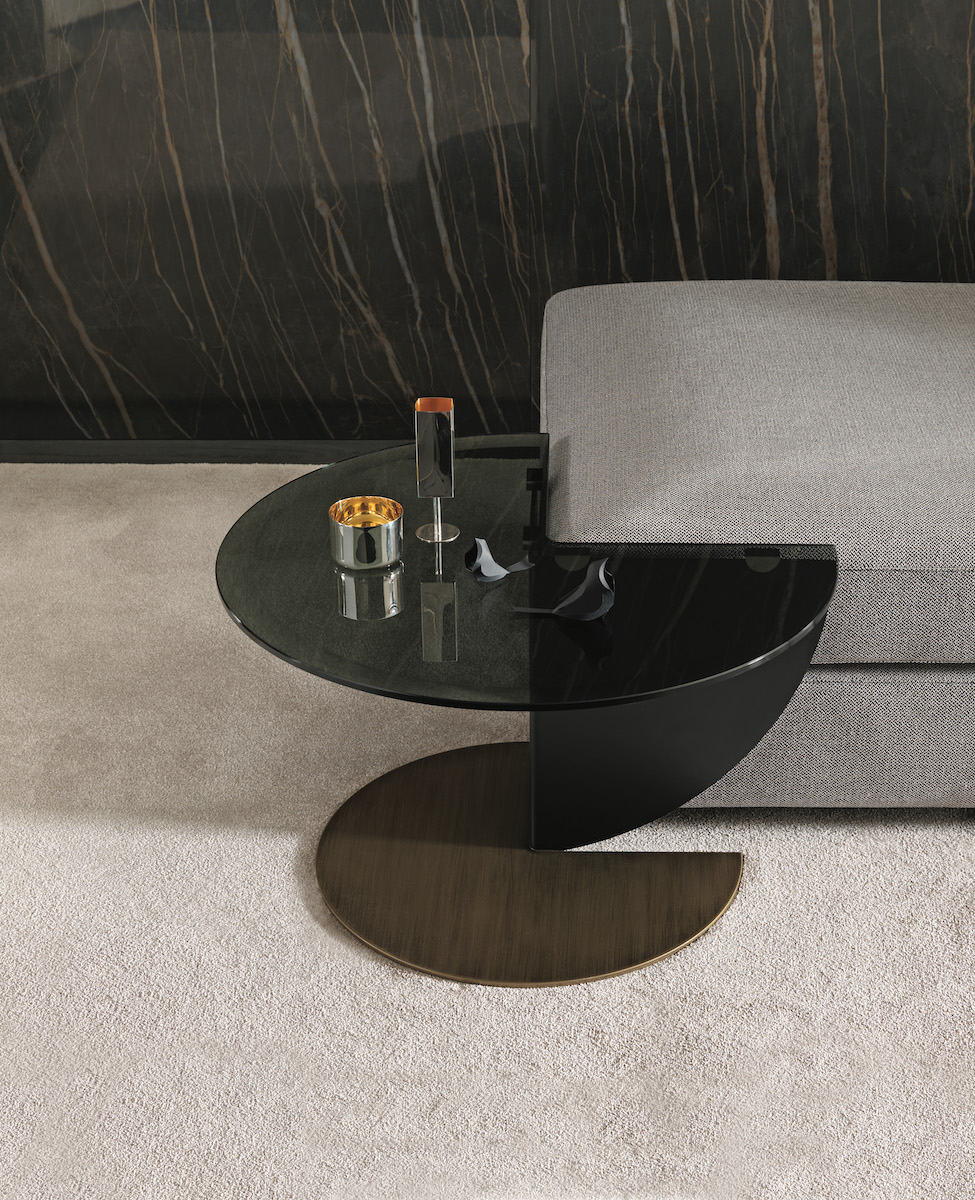 The new proposal by MisuraEmme, designed to decorate with elegance, conveys a refined aesthetic language based on rigorous silhouette and functionality: (re)discover it at Salone 2019.