From 9 to 12 October 2019, Clan Milano participated in Salone del Mobile.Milano Moscow and proposed the new trends in contemporary living spaces, from stylistic cross-contamination to bold aesthetic practices.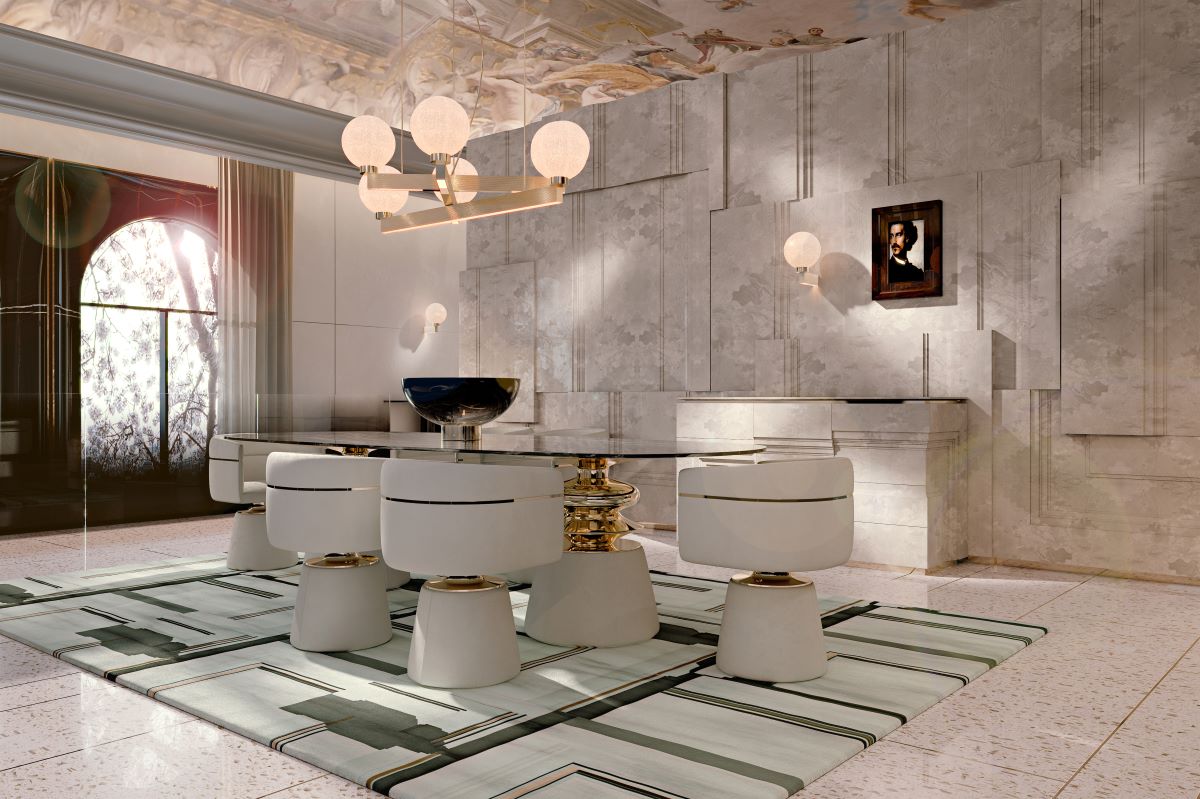 In an eclectic and sophisticated space, the centrepiece of the dining room is the Cortes table with an oval top in petrified wood and a sculptural structure illuminated by elegant metallic accents; around the table are comfortable chairs from the same collection which feature an enveloping body resting on a conical base with metallic inserts.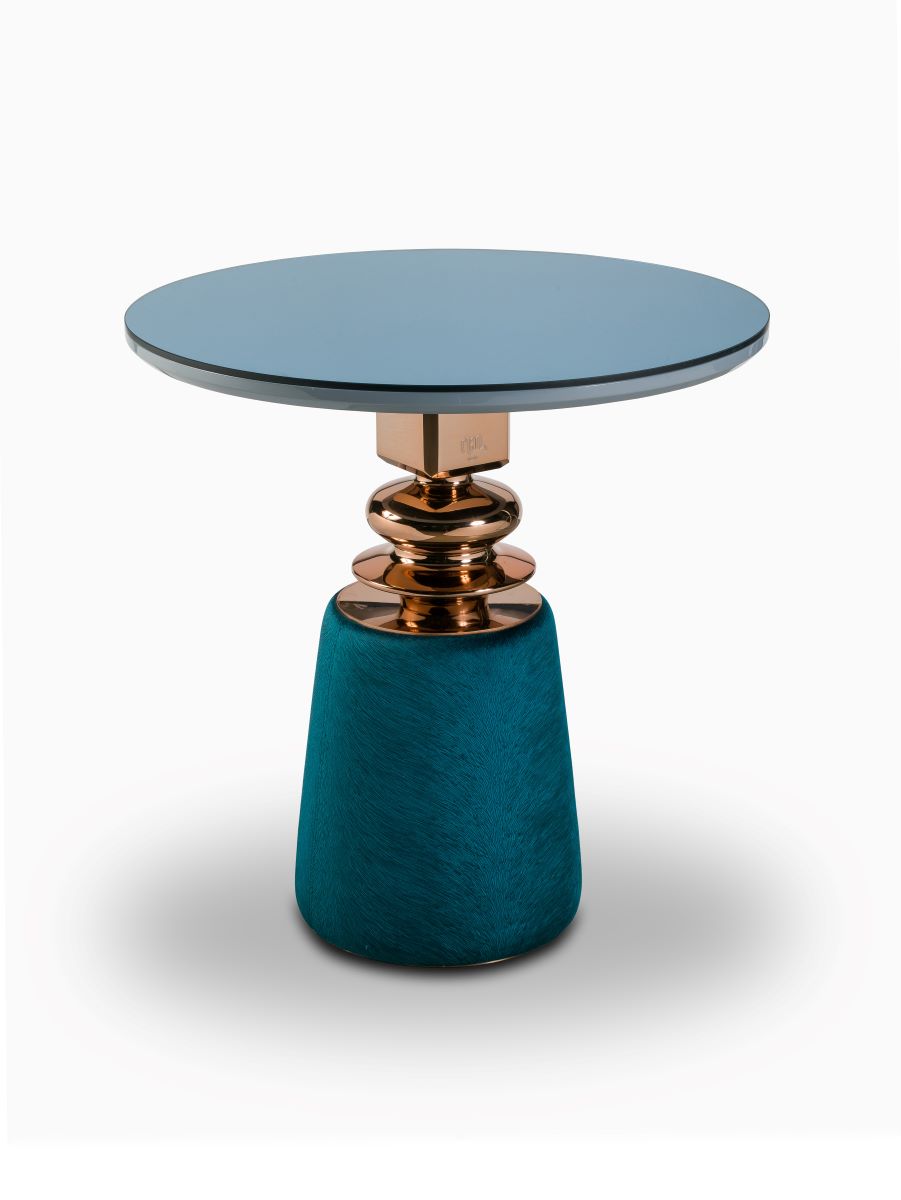 Completing the display are the sleek and airy Molecule bookcase, characterised by a sophisticated play of overlapping shelves; the Add credenza with doors featuring a relief design that reinterprets traditional wainscoting; and Pois, a hanging lamp with elegant and linear allure that offers a modern interpretation of the classic candelabra.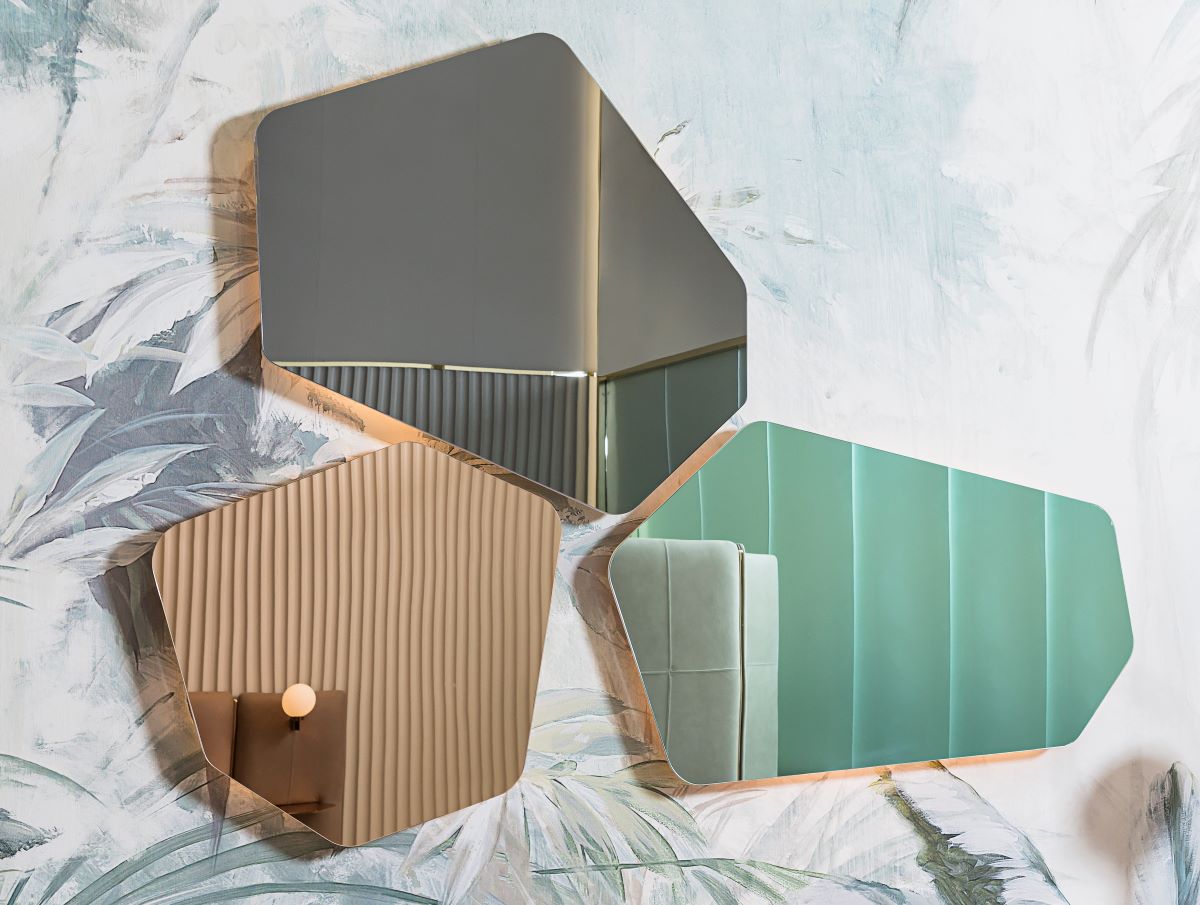 In addition, some of the brand's best sellers come together in the living room area: the Sierra Madre modular seating system, embellished by teal upholstery, is illuminated by the Cage lamps which float in the air like precious aviaries; finally, the Molecule mirrors, with their irregular contours, and Cortes coffee tables punctuate the atmosphere with contemporary allure.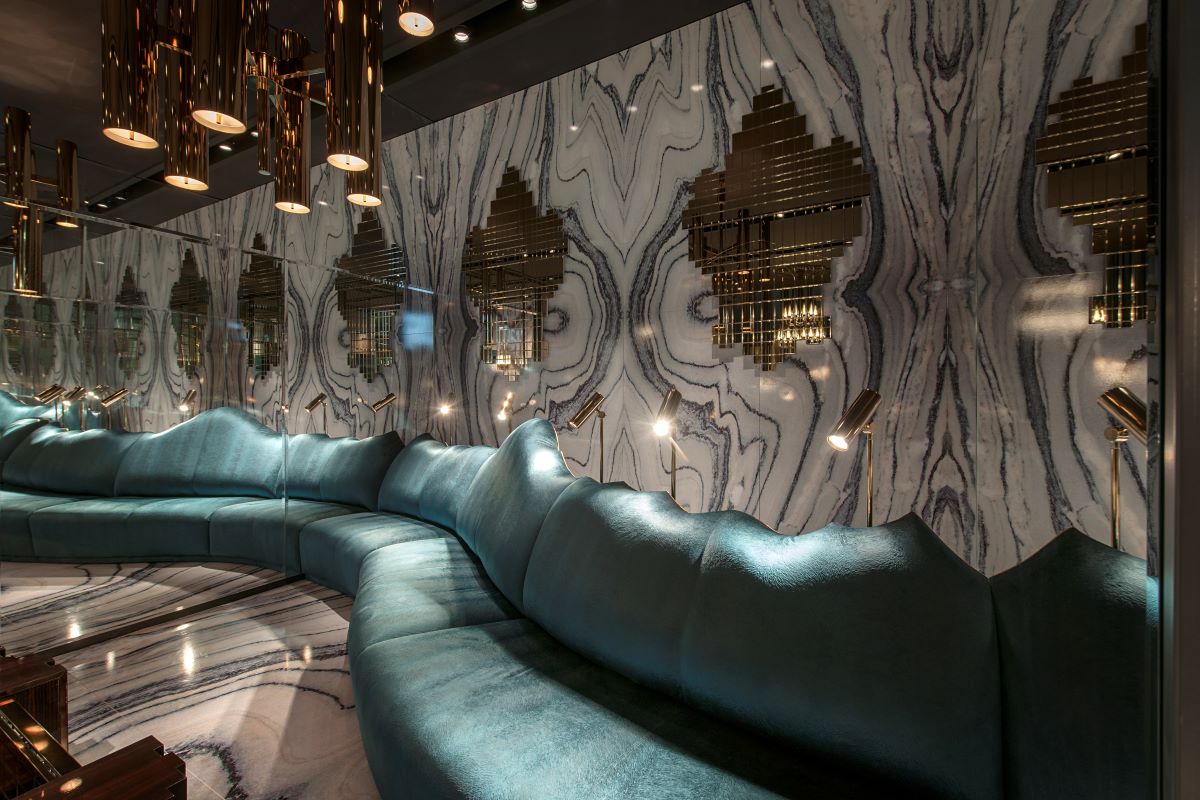 Marco Agostoni, CEO of Clan Milano, explains:
"We are happy to be participating for the first time in the Salone del Mobile.Milano Moscow, an important platform for the Eastern European markets. Our design approach combines cross-contamination of styles and unique references to represent the tastes and inclinations of a cosmopolitan clientele that is sensitive to beauty, a is the Russian one. Bolstered by the results obtained in past years, we are ready to introduce our exclusive savoir-faire to the world."