The choice of colours may significantly influence the living context, creating unusual shades and contrasts capable of converting the space into a place full of charm and originality. The bathroom environment is no exception to this rule.
This is why, alongside with the classic timeless white ceramics, Scarabeo offers a wide range of colourful solutions to decorate your bathroom with character and personality, in tune with contemporary design trends.
Scarabeo ceramic products are offered in 9 shades in more than 60 collections of washbasins and sanitary ware.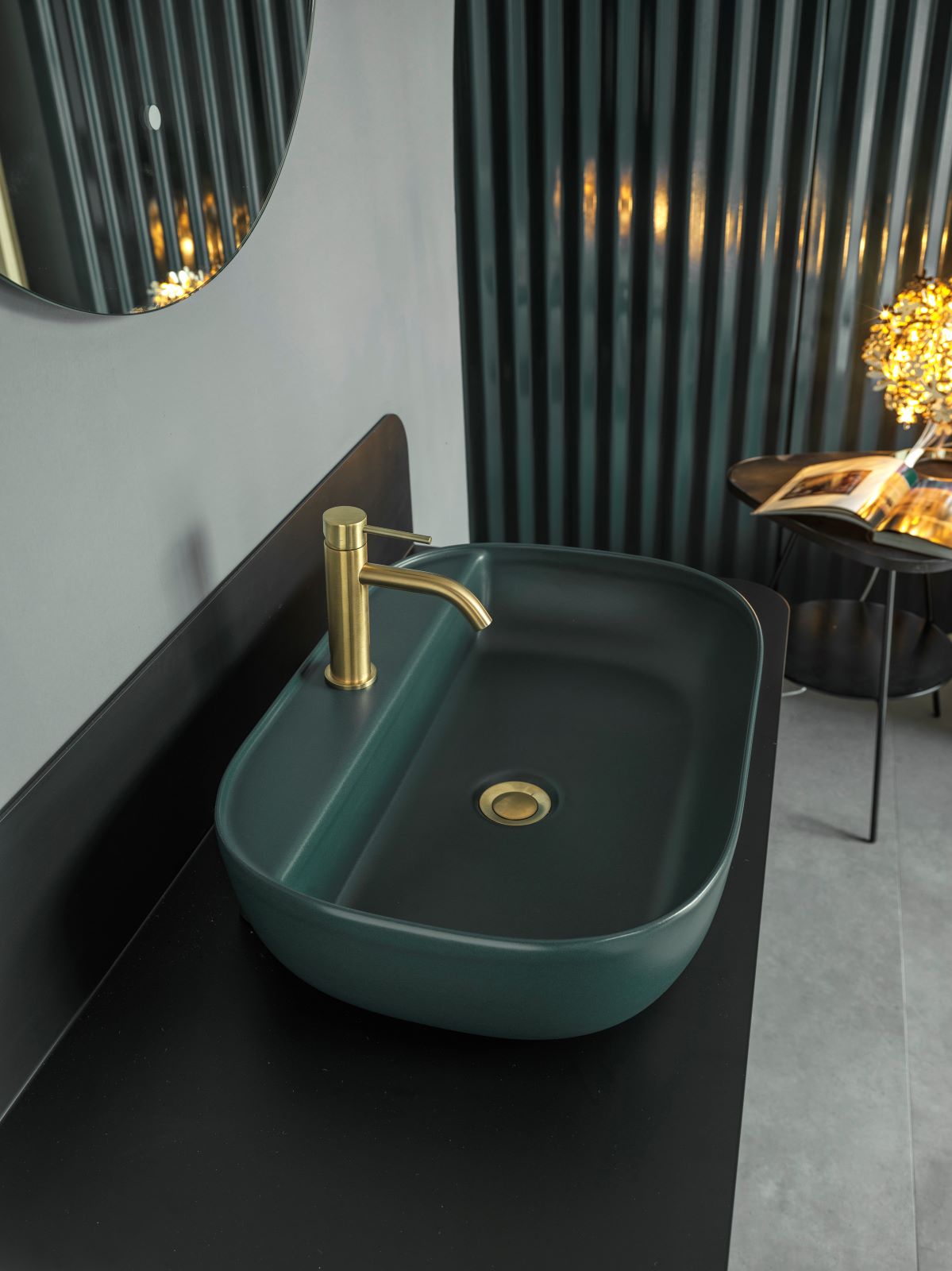 Pearl, Ardesia, Lava, Night, Sand and Tobacco are the most sober finishes inspired by the earth and nature.
Antique Pink, Musk and Ocean are unique, very refined impactful colours that satisfy the personal wishes of customers who are eager to stand out.
In addition, Scarabeo offers a large number of versions, where the full, intense colours are complemented by the decorations of the DECORLAB and DECORART lines.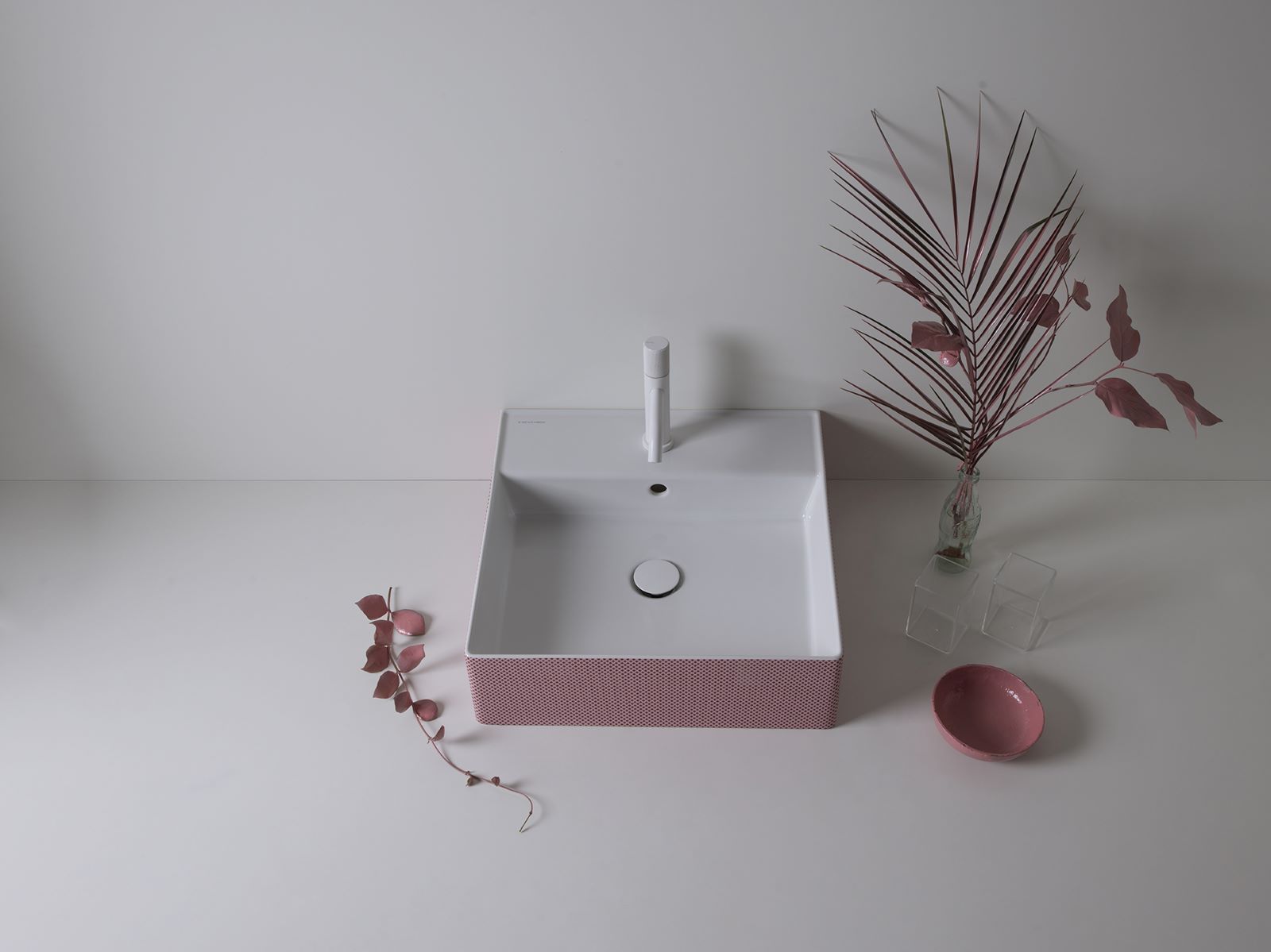 With DECORLAB, Scarabeo's ceramic products are enriched with aesthetic and sculptural effects obtained with the Quadrotto, Sfere, Rigo and Neutro patterns. The relief decorations applied to ceramics are available in different colour variations and can be used on the entire surface of the washbasin or only as a decorative band.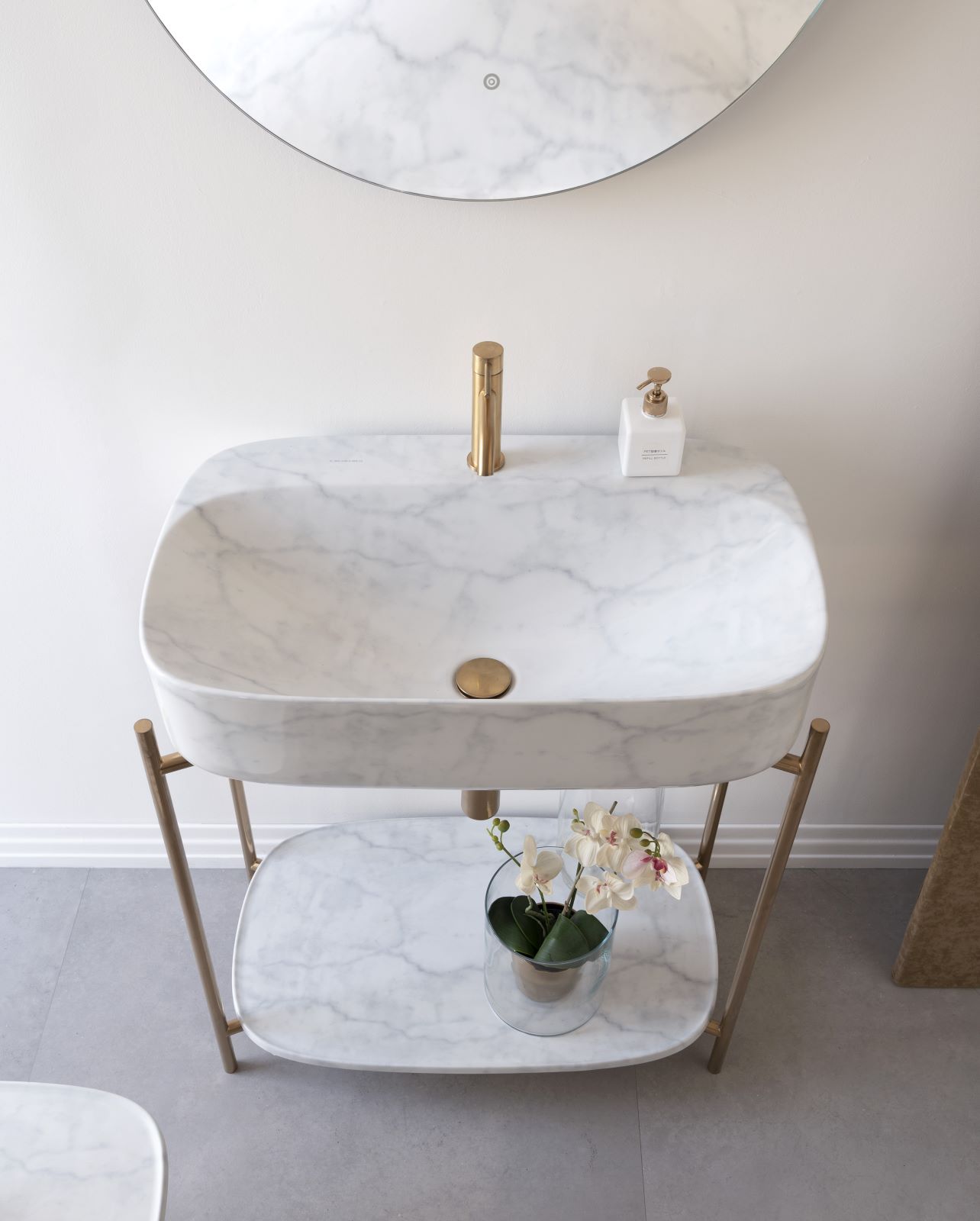 DECORART is Scarabeo's latest experimental exploration: using the technological capabilities of the new digital standards of the decal technology, the ceramic glaze is melted with the decals during a second firing from 800 to 1100 degrees, giving life to the superb Black, White and Travertine Marble finishes.
The wide range of washbasins and sanitary fittings by Scarabeo combines with the large offer of bathroom interior decoration items in different colour finishes to create a tailored bathroom space that is functional and highly personalized at the same time.