From the hood to the lamp: today Sophie, one of the most recognizable and appreciated models of the Falmec world and of the Circle.Tech collection, goes beyond the boundaries of aspiration, entering the world of lighting to become Sophie Lamp, a true decorative suspension lamp.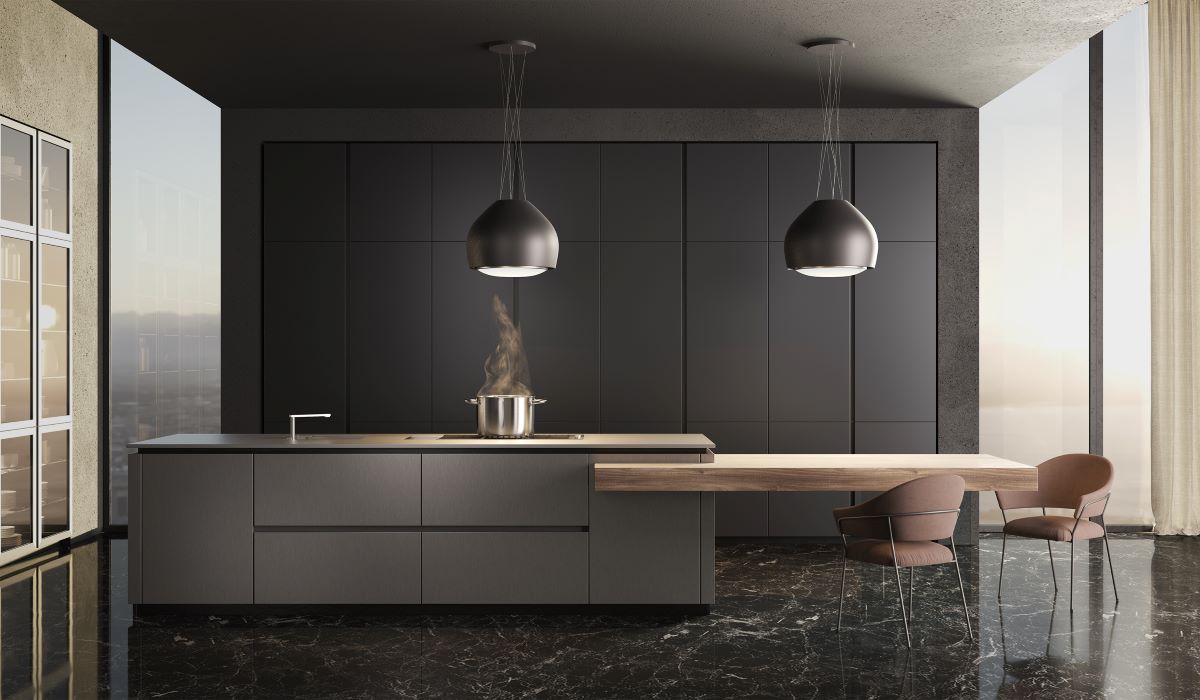 Like the hood, characterised by the unique "inverted cup" design and to the extraordinary efficiency that exploits the double function of suction and filtration with the minimum bulk,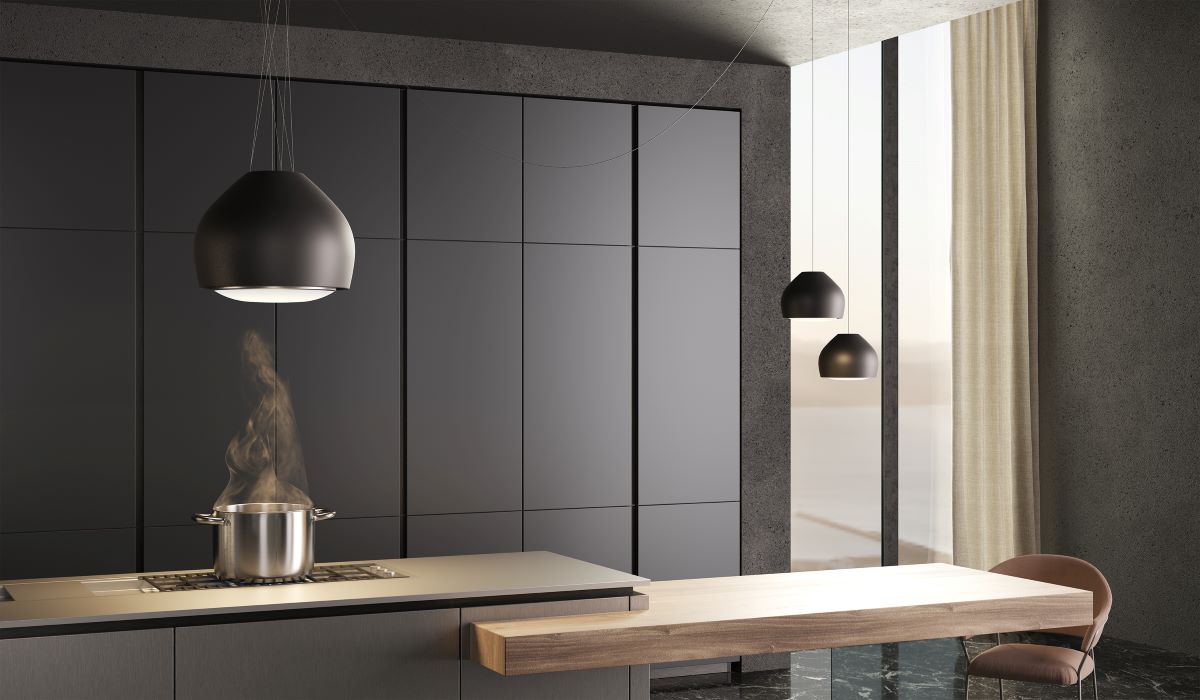 Sophie Lamp is made of painted steel and encloses a 4200K LED light source in a tempered glass cover for a pleasant atmosphere that embraces the environment with its natural light.
Moreover, the lamp is available in two different diameters, 54 cm and 22 cm, to be chosen according to the needs of room and space; in addition to the classic black and white shades, the lamp can be requested in pewter, anthracite, antique copper and antique brass finishes for combinations, all to be personalized.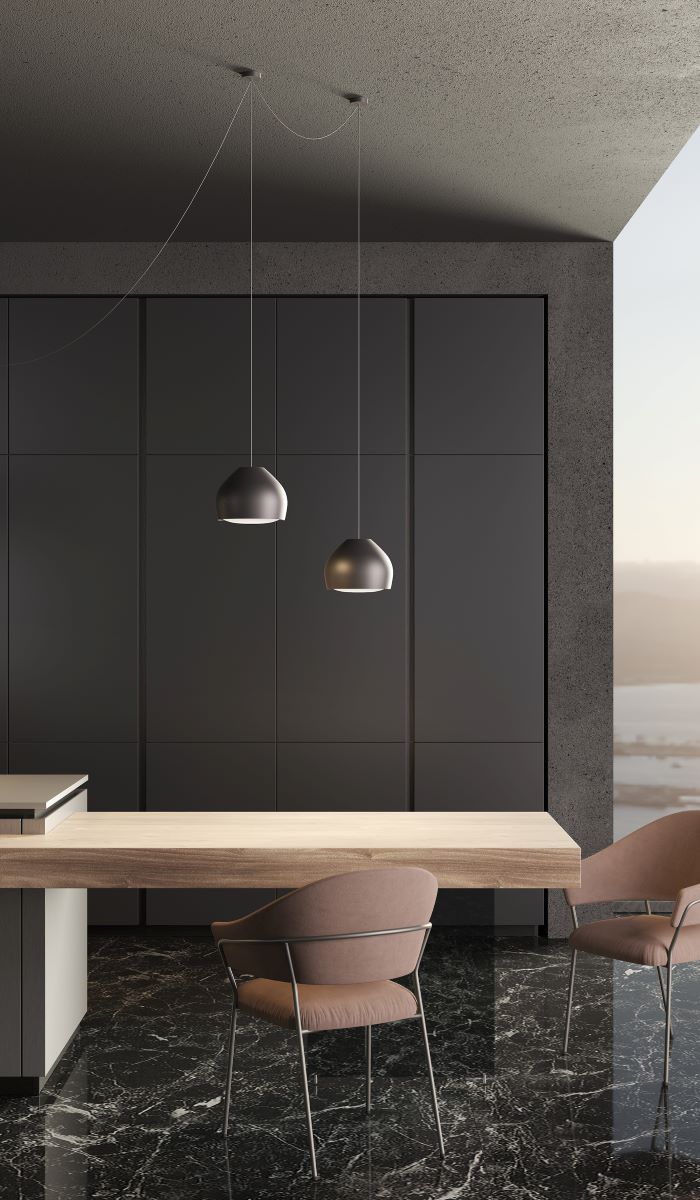 Alone, in a configuration of several elements or coordinated with the Sophie hood, Sophie Lamp ensures an aesthetic effect of great impact in the kitchen and living room, fully expressing the relationship between light, design and functionality.