This year again, from 10th to 13th October, the Salone del Mobile is back in Moscow to confirm its commitment to internationalisation and improve its position as the benchmark exhibition for the home furnishing sector and interior concepts for the Russian market.
Located at Crocus Expo-2, the 14th edition of Salone del Mobile.Milano will be called Salone del Mobile.Milano Moscow and will be held under the same publicity banner as Milan – Good Design! – thus communicating the Salone brand with a conceptual continuum that valorises the fair's iconic status.
The 14th edition will again be bringing to Russia home furnishing goods exhibited last April at the Salone del Mobile.Milano, the established showcase for upcoming trends and affirming new talents, while consolidating positions and strategies.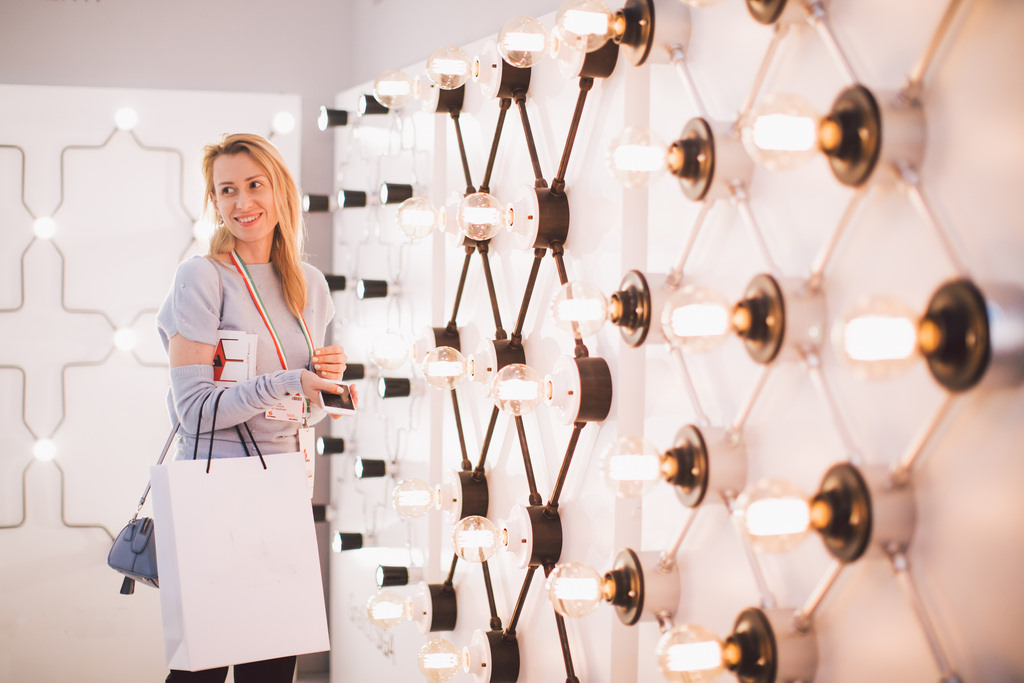 In fact, Russia continues to hold great strategic importance: in 2017, Italy remained the second largest furniture supplier to the Russian market, and exports of furniture and lighting to Russia were up (2%) in the first four months of 2018.
More than 250 companies will be exhibiting in Pavilions 7 and 8, seeing the event as a great opportunity to gain a foothold in the Russian market and that of the former Soviet Republics, which are showing an increasingly keen interest in quality products, be they classic, design or luxury pieces.
More than 30,000 visitors are expected – professionals, general public and press – who see the event as the only vehicle for quality furnishing on the Russian market, thanks to its vast array of goods – ranging from furnishings to upholstereds, lighting systems, kitchens, offices, accessories, bathrooms and textiles.
This year will also mark the 14th edition of SaloneSatellite Moscow, the platform for young designers from Russia and the former Soviet Republics, which enables participants to make contact with the exhibiting companies and affords them great visibility: the top three award winners will be invited to the 2019 edition of SaloneSatellite, held under the umbrella of the Salone del Mobile.Milano from 9th to 14th April 2019.
Moreover, thanks to its partnership with the Salone del Mobile.Milano Moscow, ICE – the Italian Trade Agency – will be bringing a delegation of 140 buyers, operators, distributors, architects and interior designers from the Russian Federation, Armenia, Azerbaijan, Belarus, Georgia, Kazakhstan, and Uzbekistan to the event.
As is now traditional, the Master Classes will be held again this year, providing opportunities for dialogue with leading names in Italian architecture and design and for reflection and discussion around design topics, thanks to the speakers' vast range of experience: this year's speakers are Ferruccio Laviani, Fabio Novembre and Mario Bellini.
Finally, following its debut last year, the Work Talk will be back by popular demand, given by Katerina Lashmanova, an affirmed young interior designer, who will discuss contemporary Russian design.