Pluvia is the name of the new armchair designed by Luca Nichetto for Ethimo: a versatile seat which combines the balanced aesthetics of this designer and the ability of Ethimo to create outdoor furnishings with ever different inspiration.
Stackable, Pluvia is what happens when an aluminium structure is teamed with a shell in woven synthetic fibre that takes it back to the chairs seen in Italian squares everywhere in the Eighties.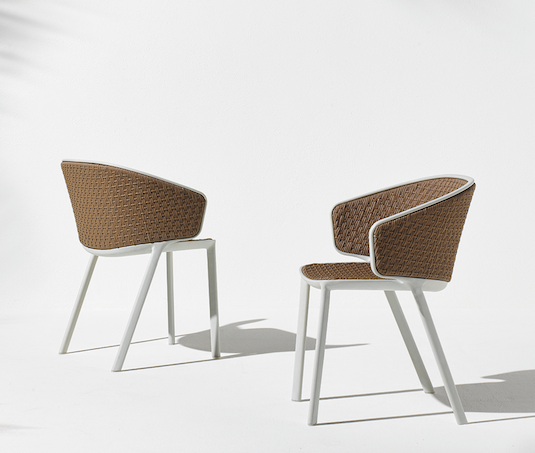 Its sturdy structure ensures a solid base, while streamlining and lightening the design of the seat. A wide, welcoming back meanwhile lends Pluvia maximum comfort and perfect ergonomics.
The personality of this small armchair comes from its cosy shape, from its defining materials and the possibility of combining different colours and textures, elements that mean it can be casually teamed with the widest variety of dining table types.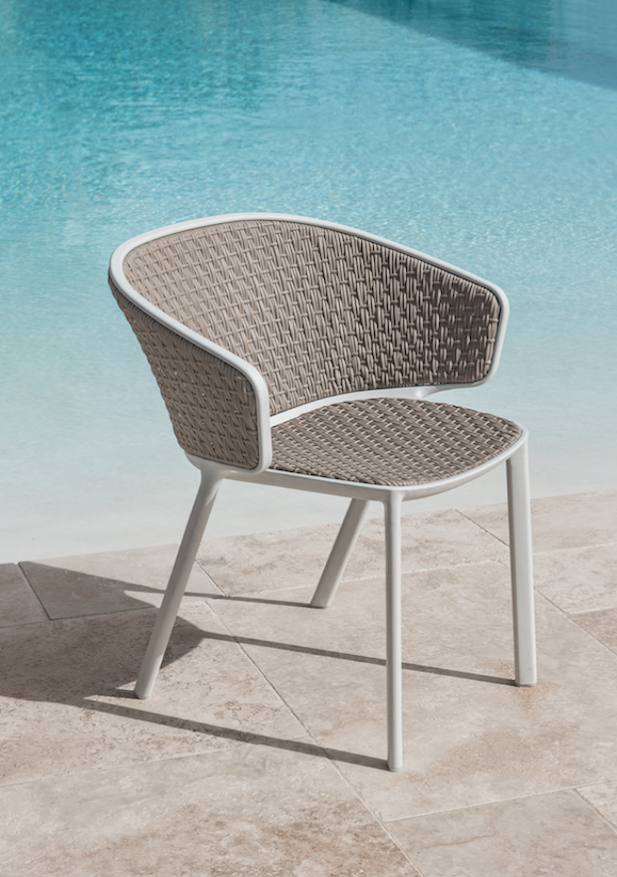 Conceived and designed for outdoors, its harmonious lines, refined design and attention to details mean that Pluvia is also perfect for indoors and will become the ideal armchair to enhance the living area.
In conclusion, Pluvia perfectly interprets the mood of its setting thanks to its elegance and simplicity, together with design thinking that unites timeless aesthetics, quality and versatility.