Ventura Projects are acclaimed international design events by Organisation in Design that have celebrated the best in innovation and design for over a decade. Today, after eight editions of Ventura Lambrate and the launch of a successful first Ventura Centurale in Milan, another member has become part of the Ventura family: Ventura Dubai.
As the curator of a special section at the INDEX Design Series 2018, held at World Trade Centre in Dubai from the 25th to the 29th of March, Ventura Dubai showcased the projects of 43 European exhibitors in an exclusive 1000 m2 exhibition area and many international visitors have been introduced to this exclusive one-off collection of qualitative contemporary design.
Here, the best solutions, ideas, exquisitely crafted objects, and high-quality designs were presented for the first time in the Middle East: within the framework of the established and renowned INDEX Design Series fair, Ventura Dubai well served its purpose as a novelty and, by extension, made a valuable contribution to what has mostly been considered to be a commercial fair; this ultimately lead to new alliances, collaborations and trades.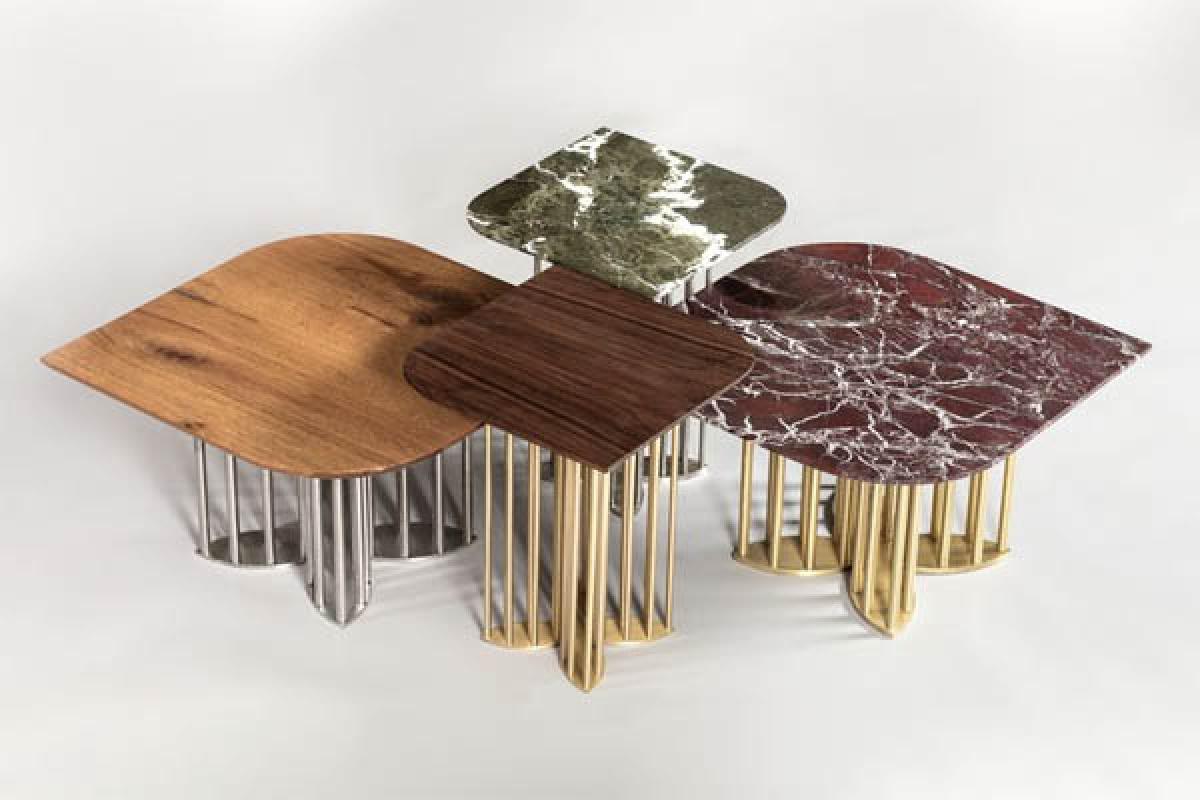 The 2018 edition of the INDEX Design Series set out to reveal how design brings to life our very personality, identity and life experiences, and Samantha Kane Macdonald, Event Director of INDEX and dmg events, explained:
"It has been brilliant to host the first ever Ventura Dubai here at INDEX. The exhibitors and their products are just incredible and have been the perfect complement to our show theme of Design for Expression. The level of innovation and creativity has been lapped-up by our visitors who appreciate outstanding design when they see it. A huge thank-you to Organisation in Design for allowing us to host the Middle East's first Ventura Project."
In this innovative context Italian design was also well represented amongst the 9 different nationalities within the Ventura Dubai exhibition, with the additional honor of welcoming the Ambassador of Italy to the United Arab Emirates Liborio Stellino at the exhibition.
In conclusion, in the span of four days, Ventura Dubai told the tale of many talented designers, labels and creative studios; here is the full list of the exhibitors who have showcased their works in the wonderous city of Dubai:
Anima s.r.l., Ateliers Zelij, Aliki van der Kruijs, Bert Schoeren, CABSDESIGN, CLETO MUNARI DESIGN, Carina Wagenaar, Chris Ruhe Meubelkunst, Creative Chef, Daniel de Bruin, Daniel van Dijck, Ecopixel & Atelier Mendini, Erik Griffioen, Frederike Top Design, Furot Art Design, Gijs van Bon, Insane Design, Isaac Monté, John Green, Josephine Visser Design, Liqui Group, Marc de Groot, Max Jungblut, Naaz, Pablo Lucker, PeLiDesign, Puik, Renate Vos, Studio Birgit Severin, Studio Jan Koen Lomans, Studio Rik ten Velden, Studio Sarah-Linda Forrer, Studio Solarix, Studio Susanne de Graef, Thomas Eyck, VANTOT, White Cubes, Werner Neumann, Wet, Atelier Arnout Visser, Working Bert & Paul Salet.
A very impactful introduction to the Middle East.