Good vibrations, like the Beach Boys' song: they belong to Vibes by Sartoria, the new collection presented by the Terratinta Group brand as the evolution of the simplest building element, moving away from its primary use and seeking new expressions.
The tiles in this collection, assembled like a huge construction game, are arranged graphically to compose contemporary frescoes. A complex melody of volumes and textures to explore spatiality, modularity and repetition originally, releasing positive vibrations.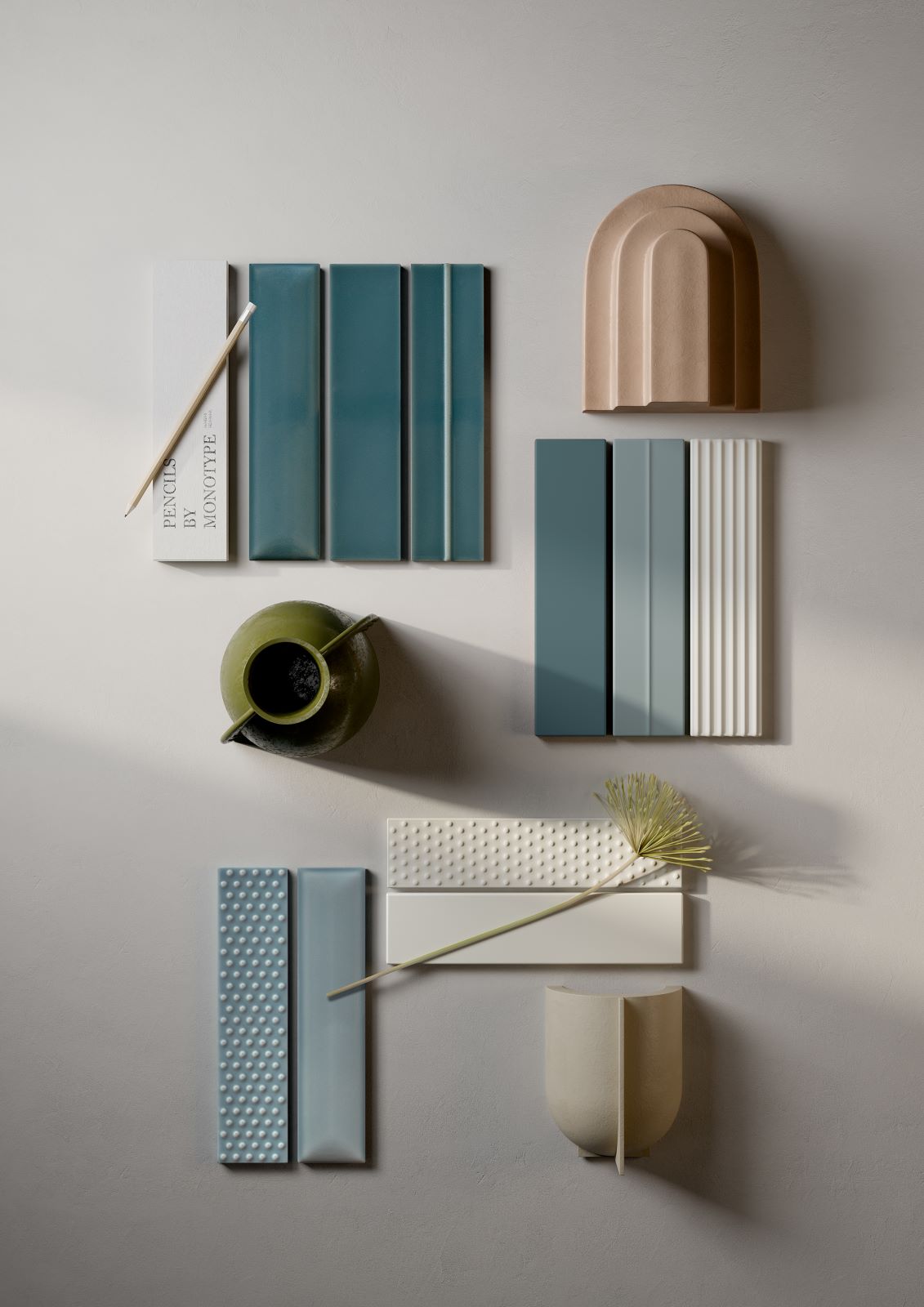 Geometry, colour and three-dimensionality
The collection proposes 5 different versions, Flat, Fold, Quilt, Punch and Peak, each with an original and versatile design to match the finishes and colours. If Flat is the more classic, plain and homogeneous version, Fold inserts a new vertical relief element that cuts the tile in half, creating a delicate dimensional boundary. A boundary that is "complicated" in the Quilt version where the vertical relief is multiplied to create a wavy effect reminiscent of the folds of a blanket. Moving even further away from the classic is the Punch version, which goes straight to the target with a surface where the three-dimensionality is even more evident thanks to a sort of punching that brings a regular series of semicircles to move the surface. The Peak version, on the other hand, looks like a return to the classic, even though the surface is not flat but curved, an artifice that generates a pleasant effect of softness and wrapping.
Finally, each version of Vibes shines with its further customised aesthetics thanks to the two available finishes, matt and glossy, both offered in 6 different colours: Niveo, Mattone, Azzurro, Salvia, Pino e Indaco.
The result is a ceramic melody never heard before.