Wasbottle is the name of the new sustainable material obtained from recycled and recyclable plastic flakes, created by Bencore in collaboration with Autogrill to become a key material in the current idea of circular economy.
Autogrill Group's aim of minimizing the environmental impact of its business met Bencore's  attention to sustainability issues projected in the field of architecture and interior design, focusing on the recycling and reuse of plastics at the end of their life.
The result is Wasbottle, a material with a high index of compactness and workability, with a low coefficient of fiction; it is also non-hygroscopic and chemical and shock resistant. For these peculiarities it is widely used in the creation of furniture components, such as tables, shelves, tops, partition elements and opaque coatings.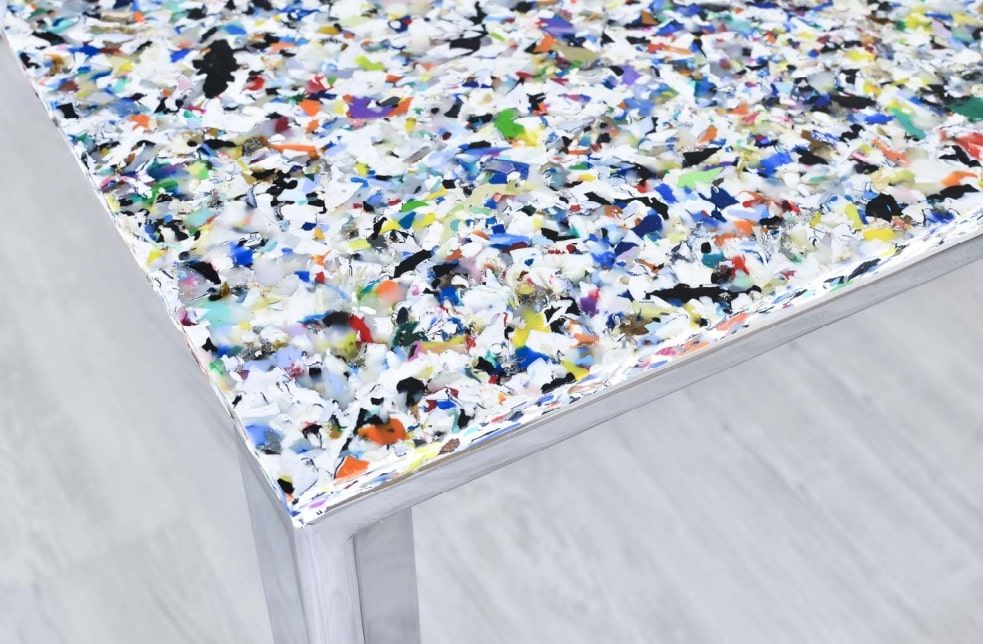 Considered these characteristics, Wasbottle can be easily subjected to machining such as milling and drilling: it is possible to finish it with screwed components and when it has a thickness of 20 mm it can be inserted inside the Bencore door/wall systems.
Two standard sizes of 1200×1200 mm and 1000×2000 mm have been designed for Wasbottle panels, while three are the thicknesses: 8, 12 and 20 mm.
For Wasbottle standard production, Bencore offers two variants:
1) Wasbottle Paint: 100% recycled and recyclable HDPE. An original texture that recalls the pictorial technique of pointillism or dripping, evoking the great art of Pollock or Kandisky.
2) Wasbottle Sky: 100% recycled and recyclable PETG. Blue as the sky when it is bright clear. An obvious recall to nature.
As it concerns one-off production in limited edition, again there are two variants:
3) Wasbottle One-Off: Peach, 100% recycled and recyclable PETG. The prevalence of the peach color comes from the mix of pink and orange both present in the texture of the material itself.
4) Wasbottle One-Off: Magma, 100% recycled and recyclable PETG. Dark and intense like volcanic magma, this texture is also crossed by the most vibrant shades of lava when it is incandescent.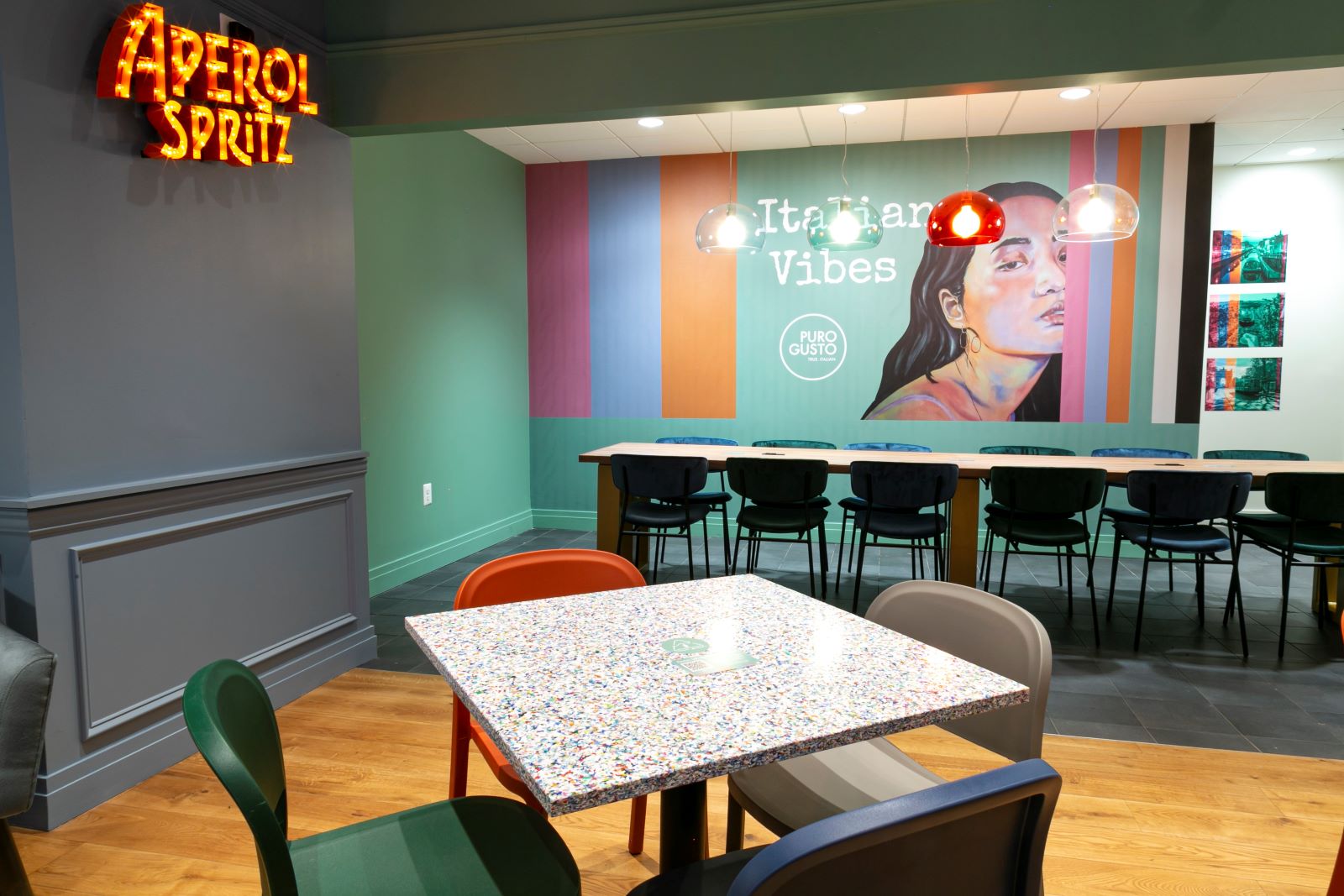 What is more, for its innovation content Wasbottle has been selected for the ADI Design Index 2021, the best Italian designs that completes the pre-selection for the next "Compasso d'Oro", one of the most authoritative world design awards.
Last week, Wasbottle was launched at Motel D, the new "Creative Members Club" of more than 700sqm in the heart of Milan designed to promote synergies and collaborations between culture and design professionals, startups and companies related to sustainability.
Wasbottle at 2022 Fuorisalone with an installation by Italo Rota
Bencore will participate at the next Fuorisalone from June 6 to 12 at "Ordine degli Architetti" in Milan and it will present the installation "Table de Pierre", conceived and designed by the internationally renowned architect Italo Rota using entirely the Wasbottle material in its variants Paint and Magma. Discover more at Fuorisalone.