Zanotta, the pleasure of falling asleep in Ricordi bed
After the fear and stress of the past months, we all need a summer 2020 of rest and relaxation. For this reason, Zanotta decided to launch Ricordi, the bed designed by Spalvieri & Del Ciotto to combine comfort with a strong aesthetic statement, featuring advanced and yet minimalist structural solutions.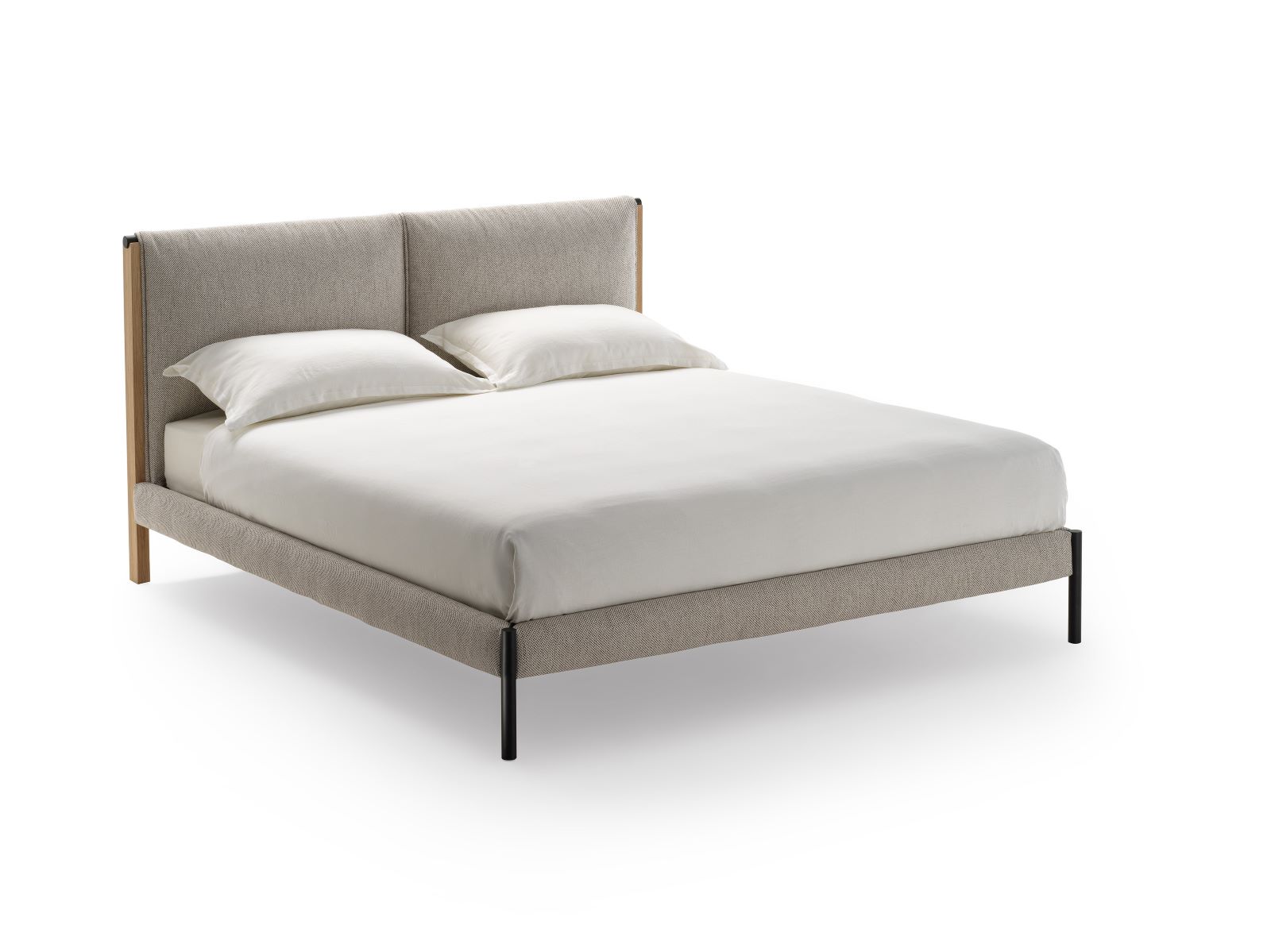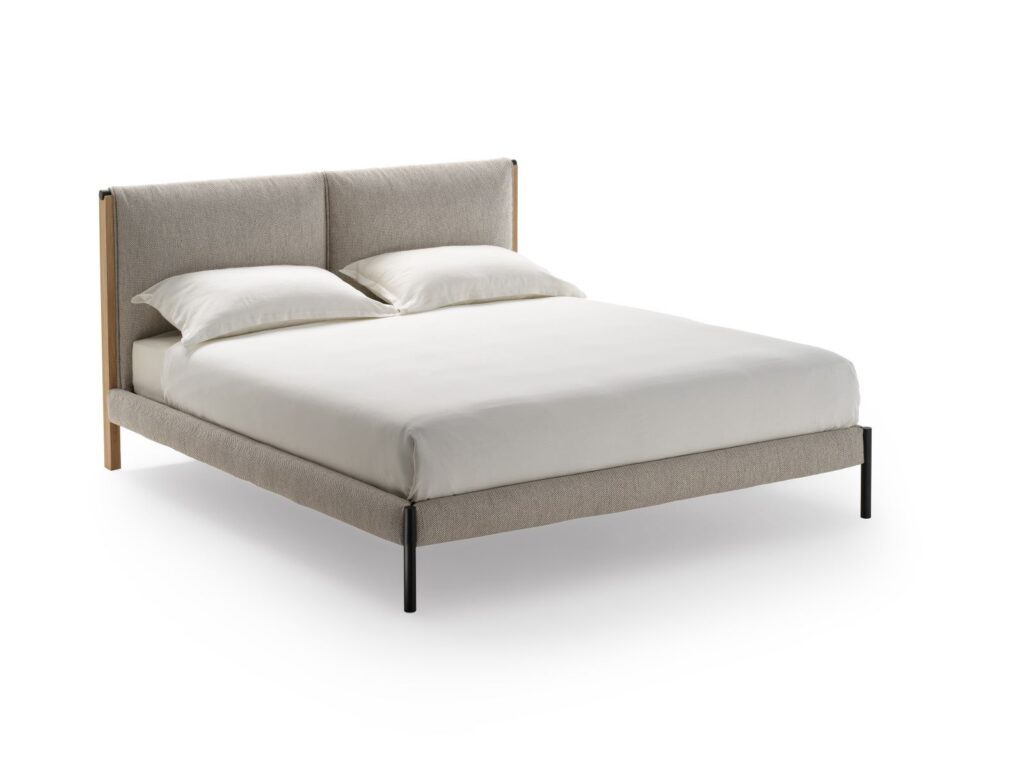 The design of the headboard is inspired by sheets hung up to dry in the wind: the two vertical members terminate in a semi-circular cavity which accepts a horizontal cylindrical rod, on which is "hung" an upholstered quilt that forms the two large cushions; the bar is held in place by the tension of the fabric wrapped around the frame and the result is a soft, billowy headboard which can be covered in leather or fabric, both removable.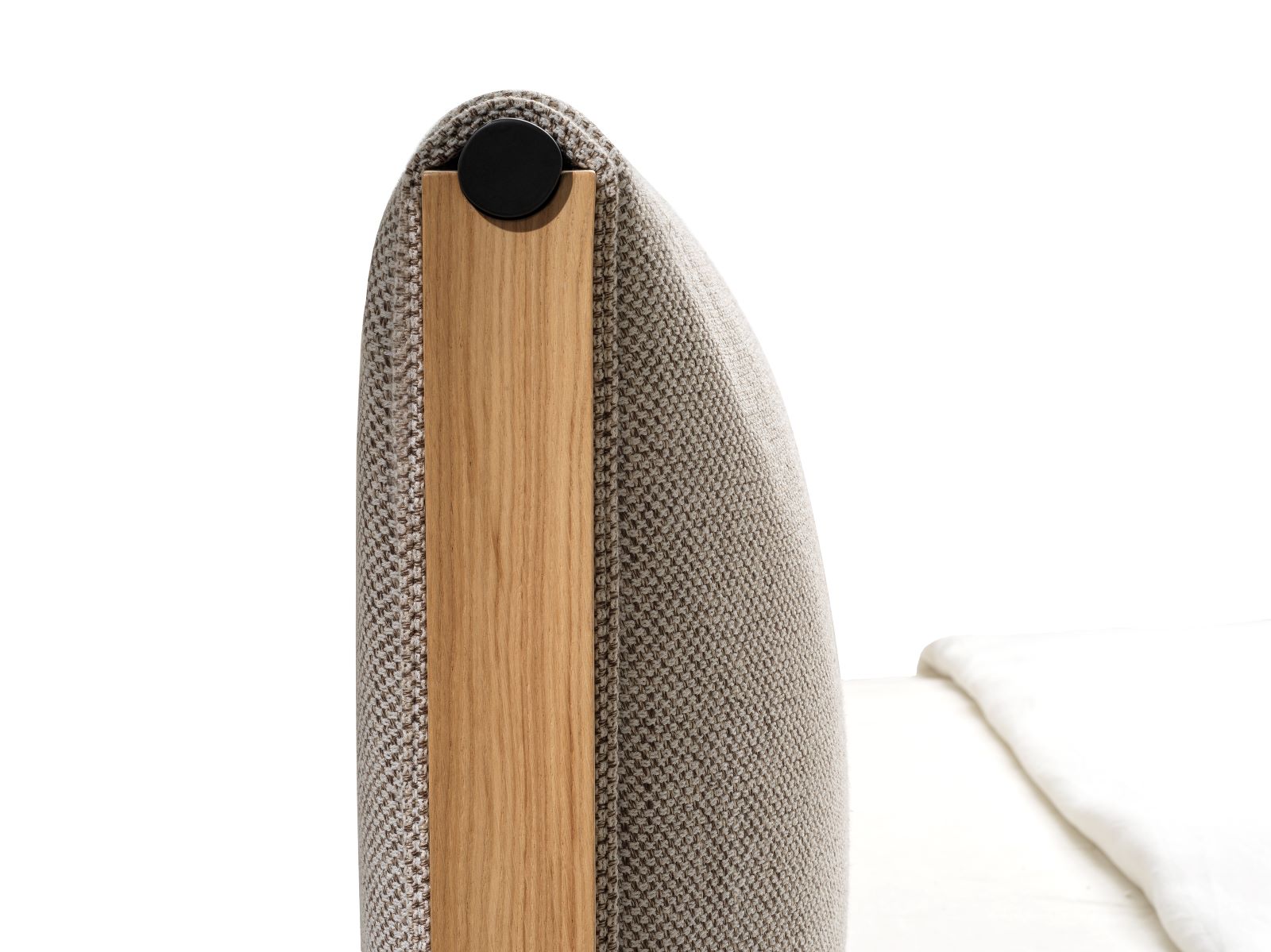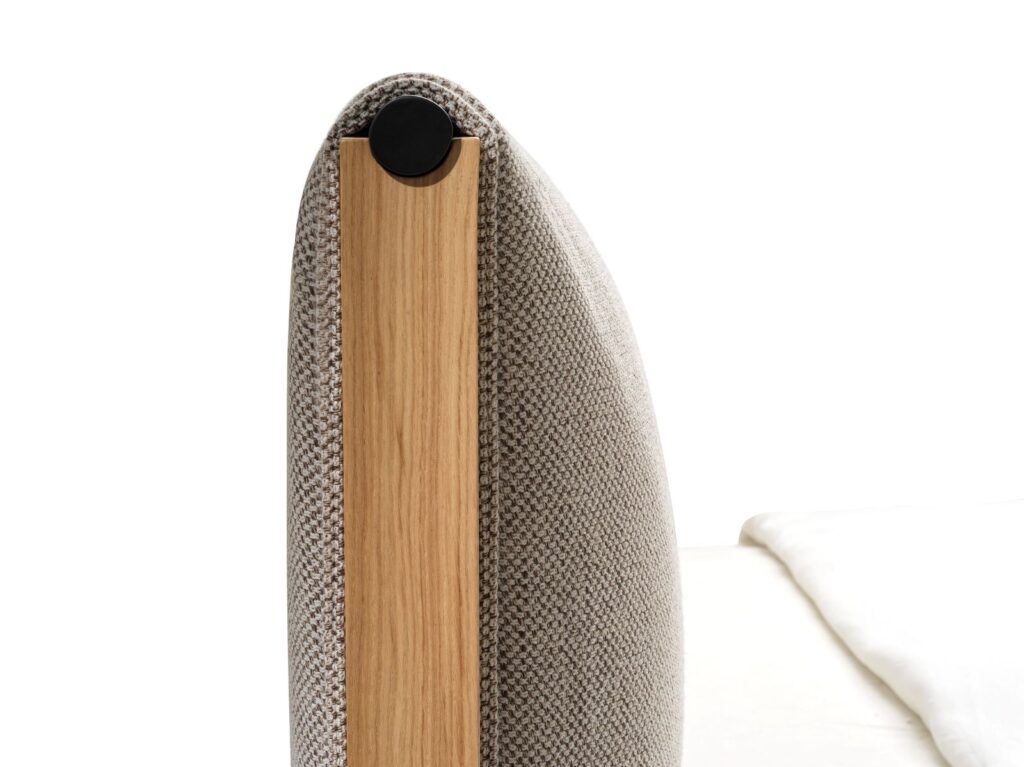 The rear legs in natural or black stained oak are mounted to the bedframe with mechanical joints, while the side members and footboard are both upholstered and padded like the headboard; the front feet, made of steel and mounted between the footboard and side members, mirror the cylindrical shape of the central rod and are coated matt black; the base is made of steel, with curved beech slats with a transparent varnish (width 6.8 cm).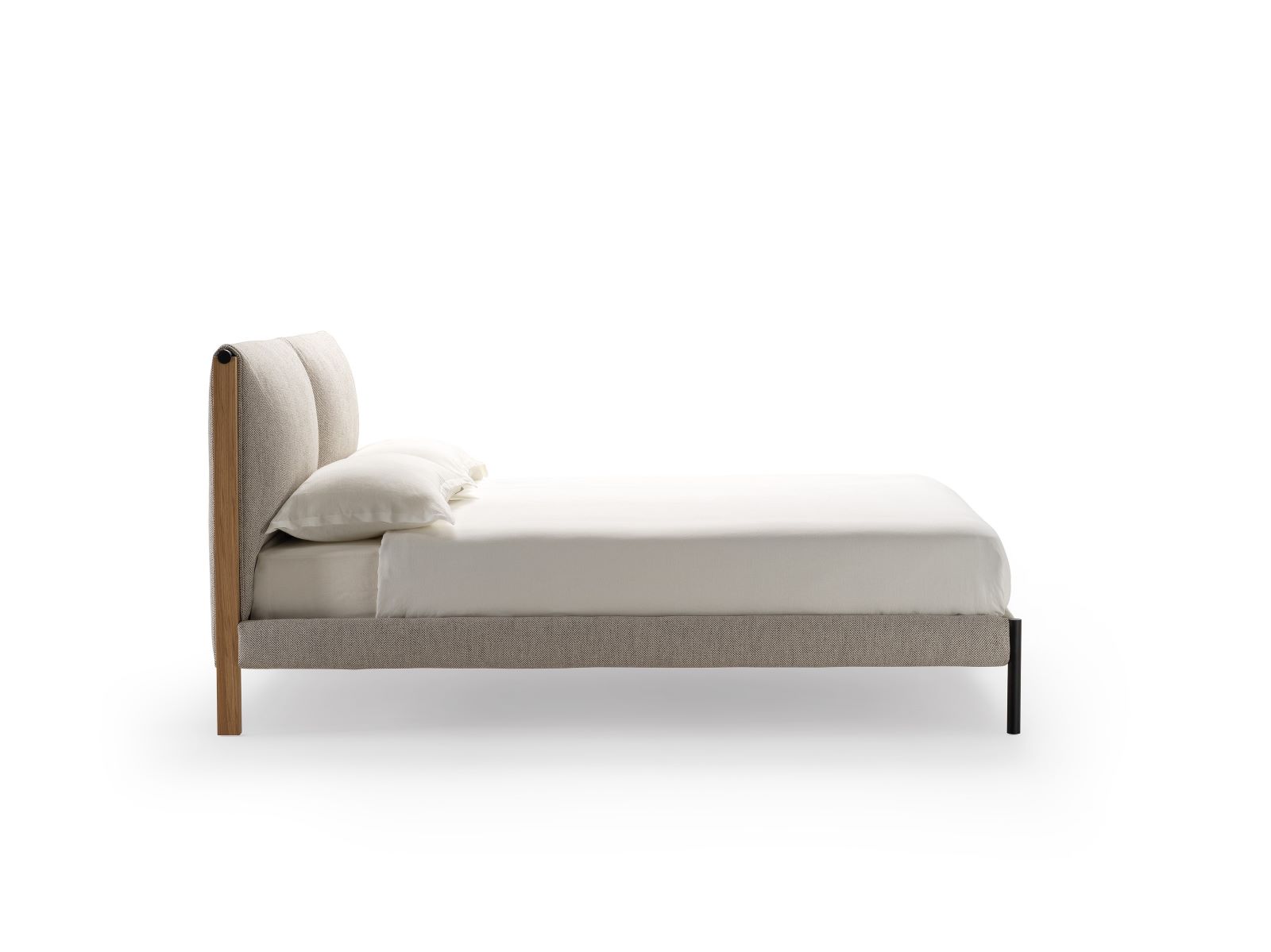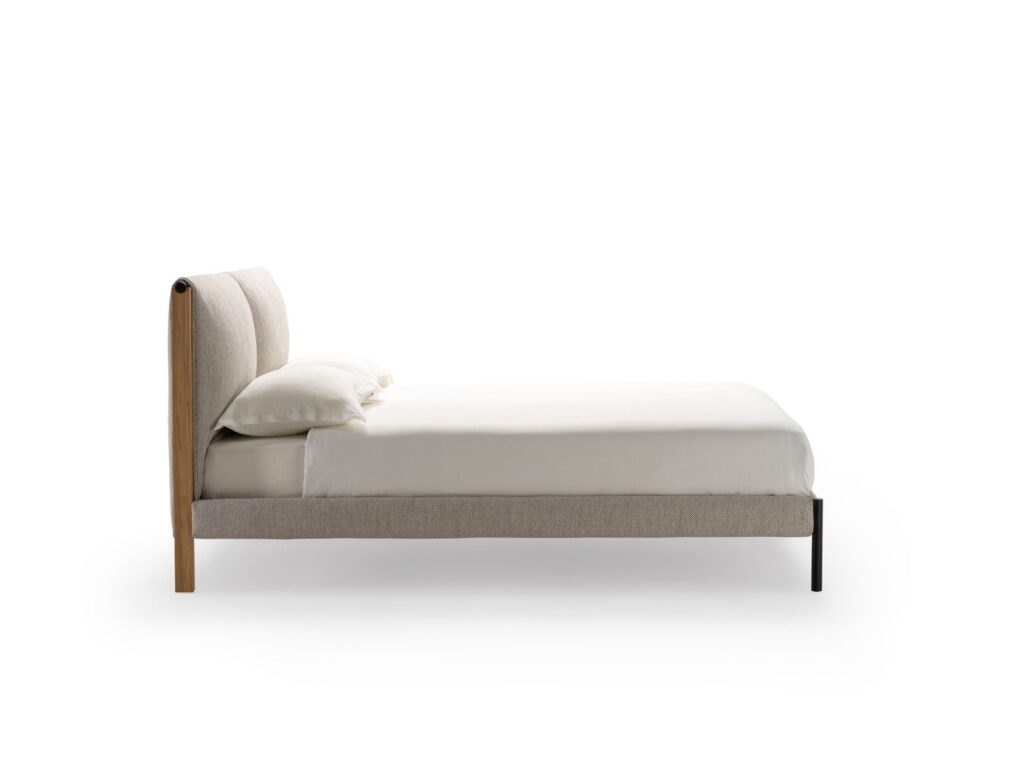 Ricordi is the bed conceived to celebrate the pleasure of falling asleep in the hot summer afternoons, on holiday or at home.