Designed to create a pleasantly smooth camouflage effect in the greenery, offering an alluring lighting solution for gardens, parks and terraces ZOE is a romantic LED outdoor lamp with a leaf-shaped shade, created by Lo Studio Mammini Candido for OLEV.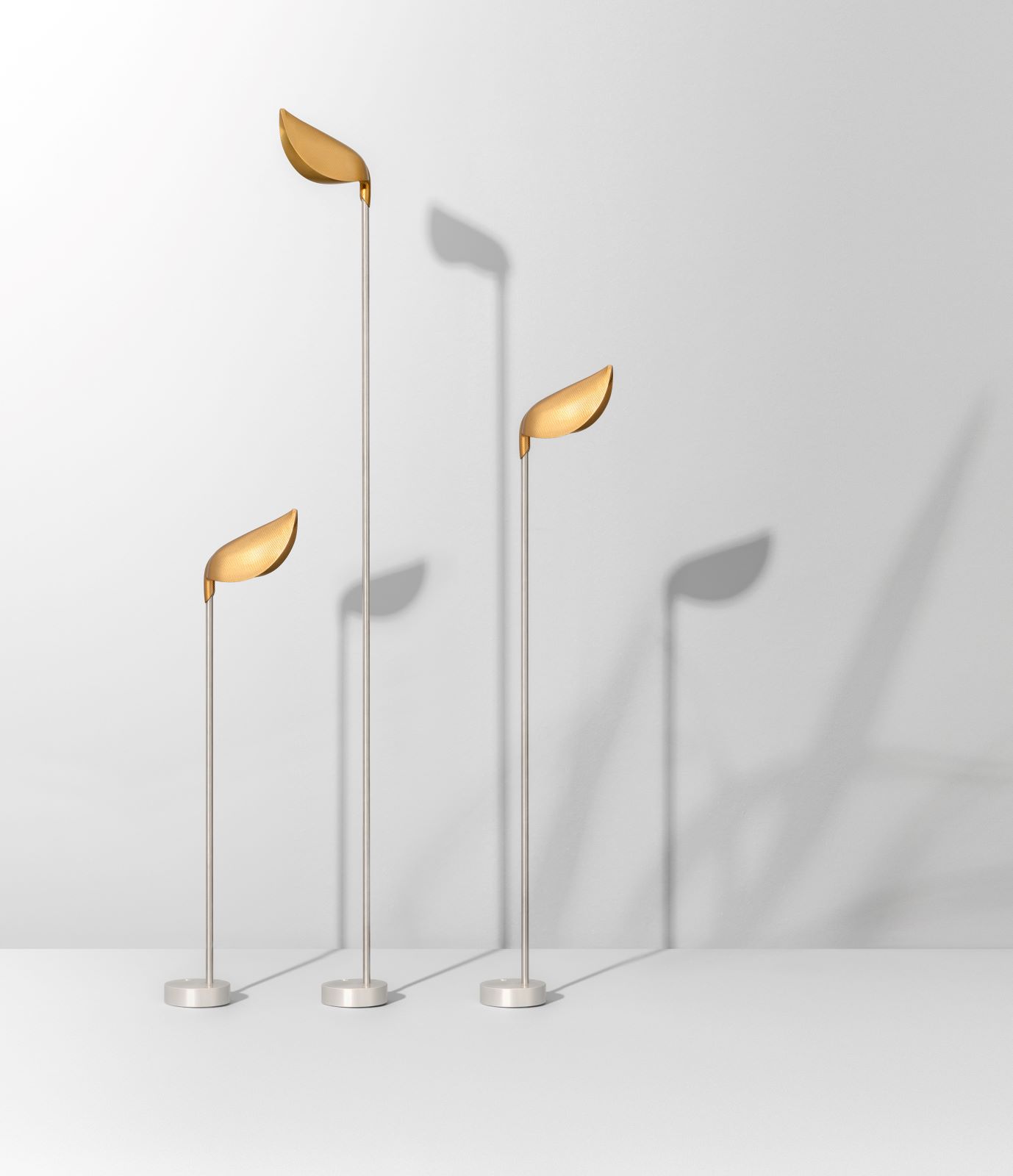 Able to shape light sources that blend seamlessly and subtly with the natural surroundings, Zoe is composed of a slender, flexible aluminium stem and a shade with a beam that emits a discreet, targeted, downward beam of light.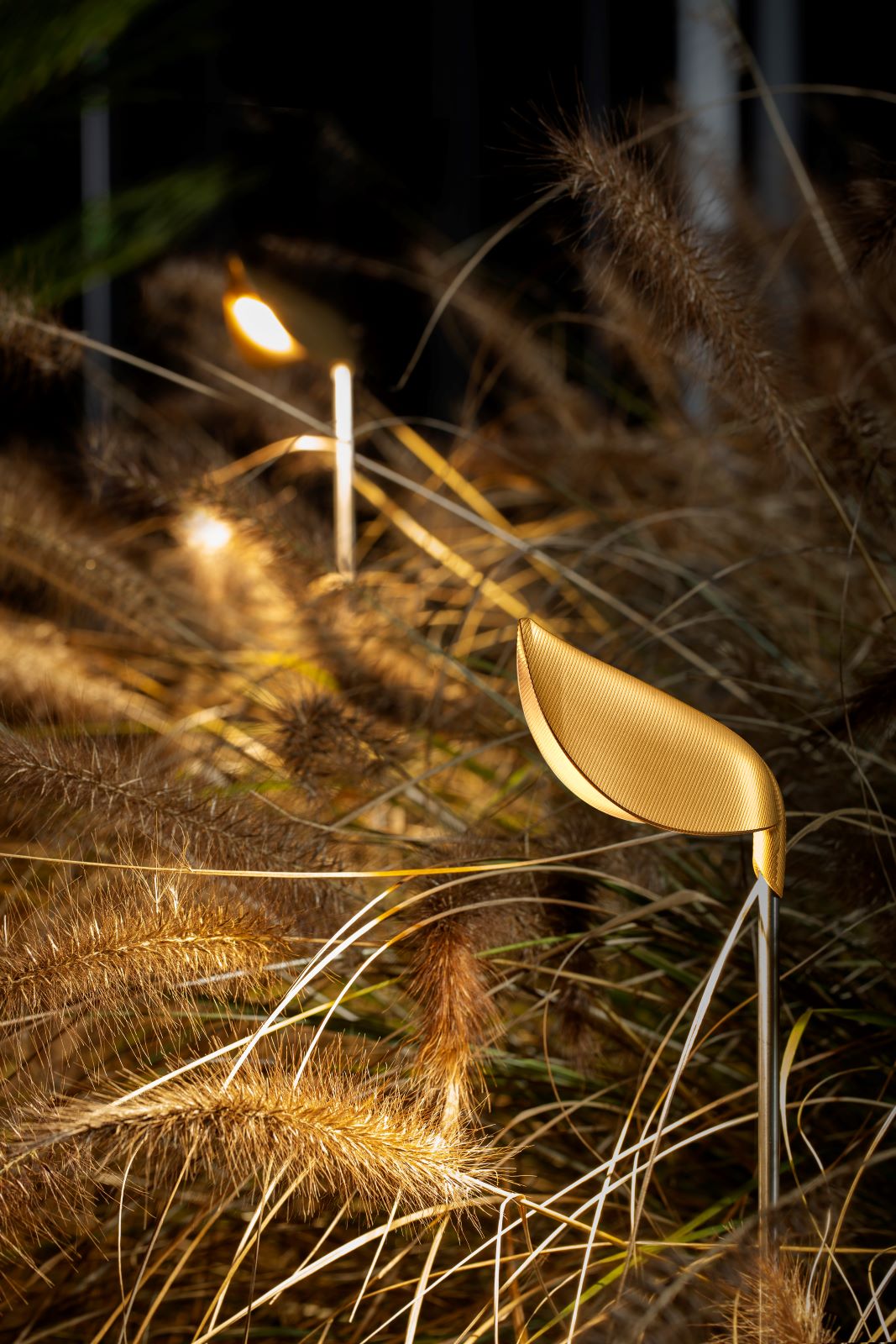 Zoe can be used individually, or the three different sizes available can be used to create elegant compositions of two or more elements. In addition, the lamps can easily be installed either directly on the ground or through screed, using fixing screws on paved surfaces.
The result is a magic outdoor space where the leaves are made of light.