Salone 2019, Clan Milano presents Cantiere
On the occasion of the Salone del Mobile.Milano 2019 Clan Milano expresses its stylistic and design research in a new living project that combines art and design: it's Cantiere, a new capsule collection designed by Alessandro La Spada to surprise the public with irriverent graphics and atmospheres of unexpected beauty.
The first piece of furniture is Girder, an elegant dining table with rigorous and elegant profiles: the structure is made of H-beams – illuminated by the golden rose finish – and a vibrant glass top with a Crackle effect.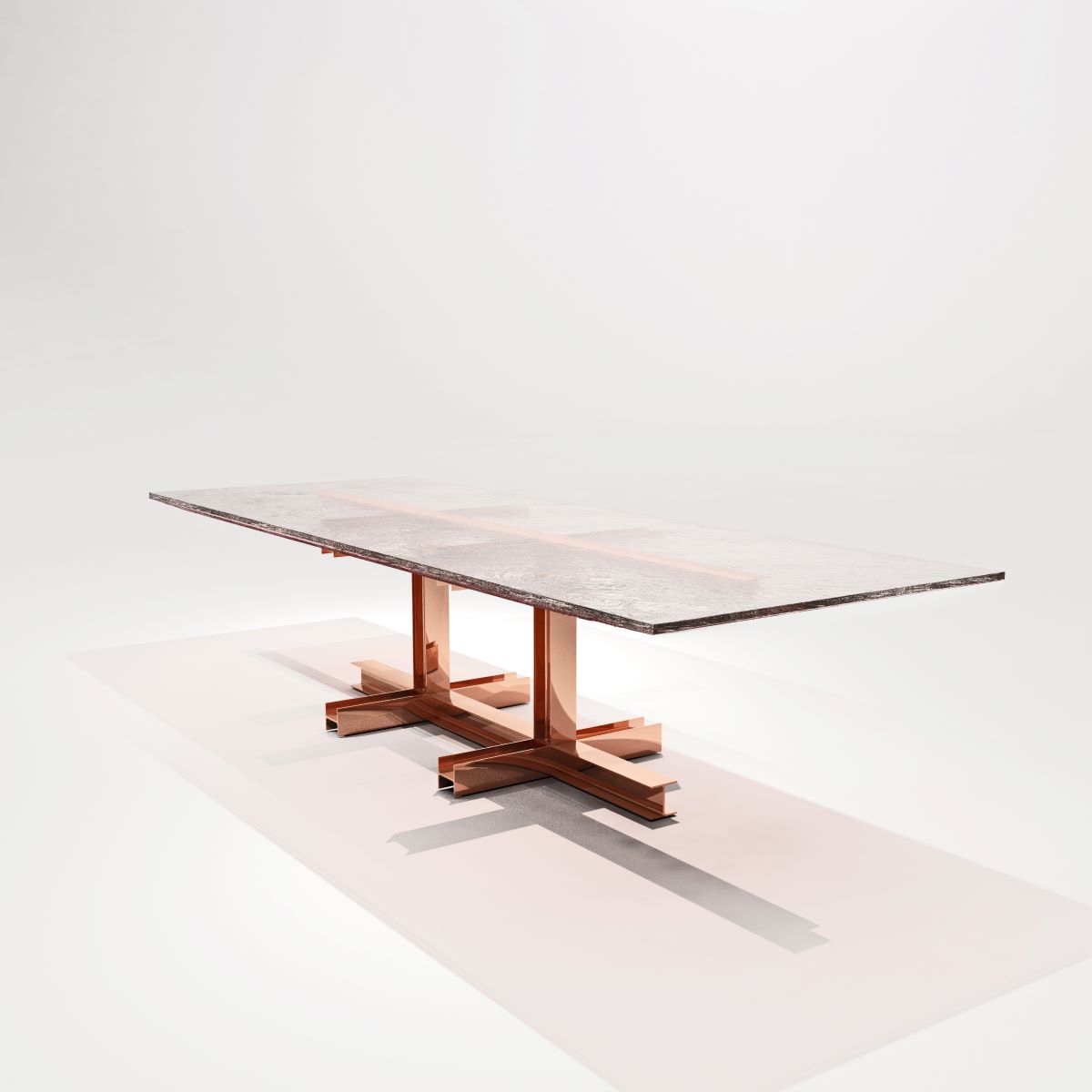 Then, solid wooden perforated bricks, stacked in columns, give shape to the Brick storage unit, a complement of sculptural charm that tells the brand's wood craftsmanship expertise: in the base, the H-beams legs reappear as a distinctive element of the collection enhanced by the golden rose finish.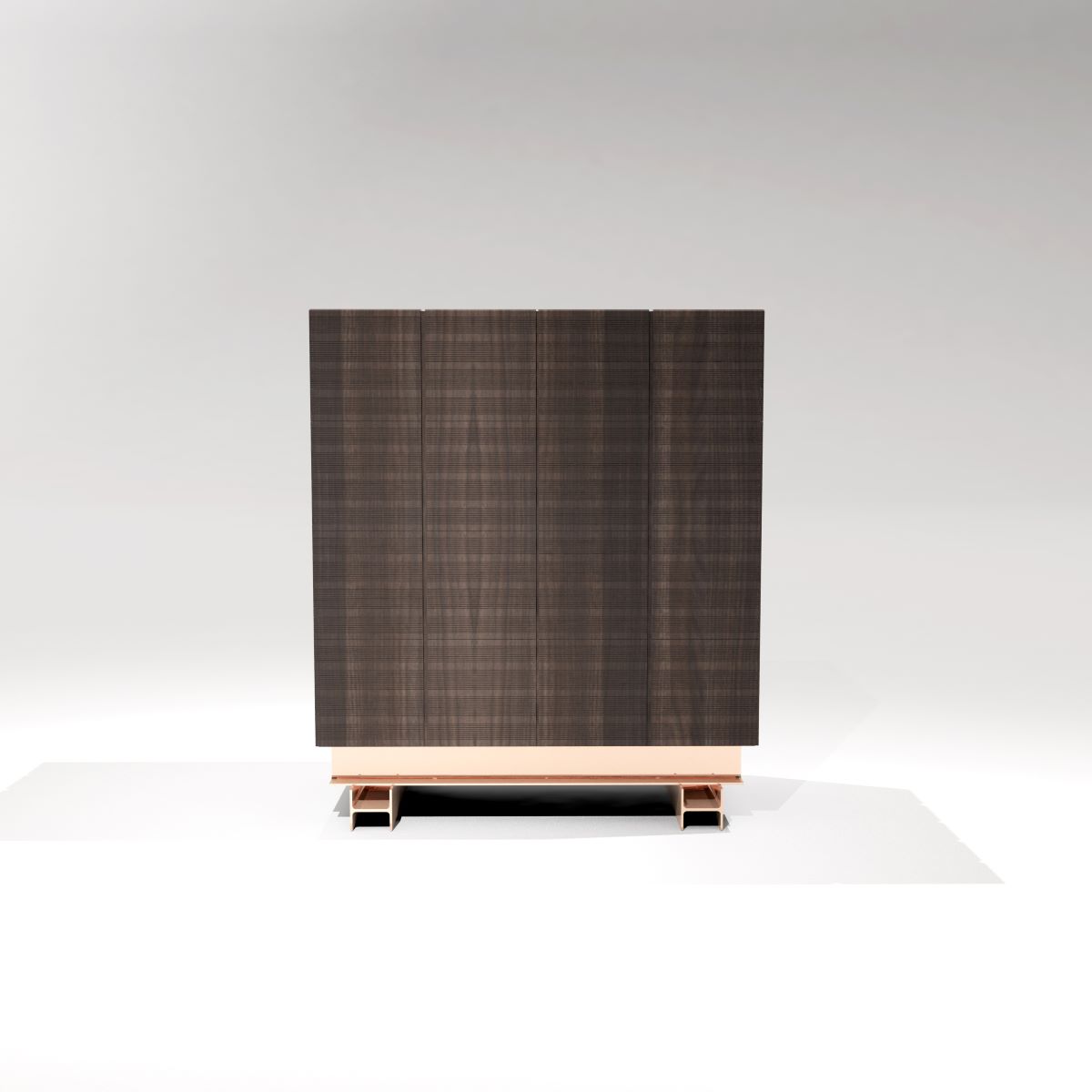 The collection's essence is an experimental approach made of cross-pollination and original silhouettes in which refined finishes blend with industrial features usually found in construction sites. Discover it at Salone 2019.