The super glamourous Principality of Monaco has chosen Italian studio Fuksas to change the look of Fontvieille, the southernmost ward of the State: the aim is to renovate the district and the port by grouping new cultural, commercial and public spaces within a connected structure, conceived as a "hill" that connects the sea to the city.
The building is characterised by curved lines and geometric design: according to the architects, the project is inspired by the movement of the waves and the topography of the seabed so as to create a dialogue with the natural elements of the landscape.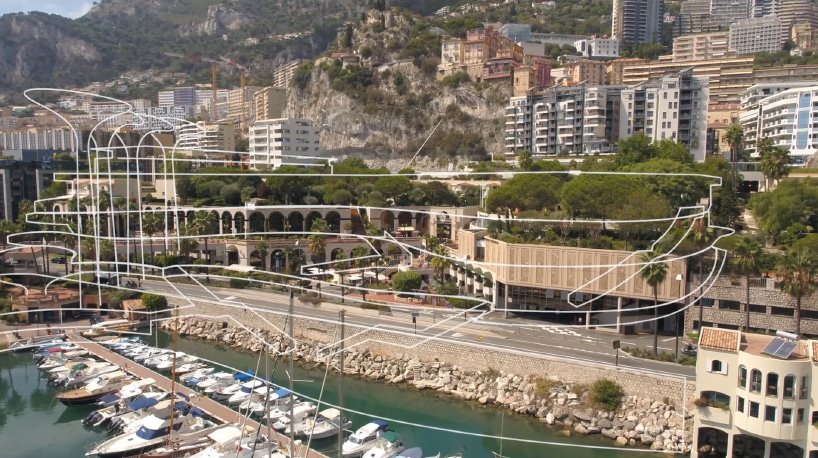 Different colors have been used for the floor, furniture, and ceiling of each of the building's five storeys: the ground floor is red, a color that refers to the tiles in the historic center of Monaco; the first floor is a sea blue; the second floor is lavender, like the flower that grows in the south of France; the third floor is ocher, mirroring the tones of the surrounding facades; finally, in the hanging rooftop garden, the gray used mimics the cliffs of the French riviera.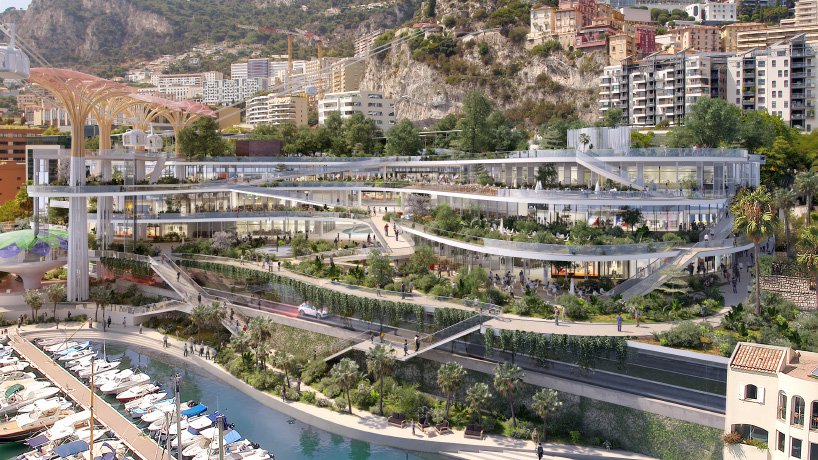 In addition, commercial spaces are located along a covered space, communicating directly to the outside; on the other hand, at every level the central space opens onto a terrace facing the sea.
The ecological aspect is also fundamental: its importance is represented by the "green corridor" between the rock and the exotic garden which introduces nature into the urban space.