A family of furnishing accessories that combines the essential rigour of Asian style with the elegance of the Italian tradition: this is Zero, the collection designed by Andrea Bonini for Turri so as to translate the company's new philosophy, which is decidedly more modern.
Zero project, which will be presented in Milan on the occasion of Salone del Mobile 2019, is characterised by clean lines, elegance and formal balance without the ardent use of decorative elements, but with a focus on the choice of materials and their adept craftsmanship, which are the roots of Turri.
According to the designer, the collection «merges graphic elements and refined details, simple shapes and detailed artistry» and «the various products have subtle references to the pliability and attention to detail that is found in the works of Vittoriano Viganò and Carlo Scarpa».
An example is the shelving unit, embellished with elegant details including the curved-glass side that, in addition to creating a mingling of reflections, produces an interesting play on full and empty spaces, which lightens the structure; inside, a marble element with a metal edge divides the space; finally, the furnishing is completed with double doors covered in leather, the metal handle that runs the full length of the door, and the legs, the latter deliberately doubled to emphasise the play of lines and create an additional, subtle decorative element.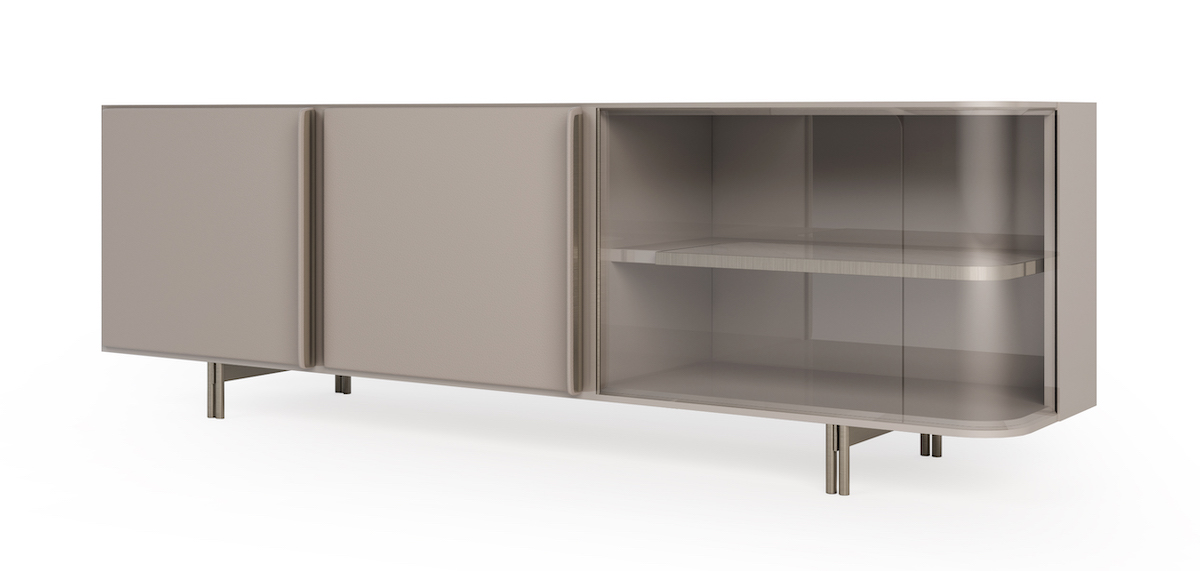 We also find the juxtaposition between upholstered elements and metal structure in the collection's sofa, featuring a clean overall design, with soft components supported by a brushed-metal structure finished in nickel.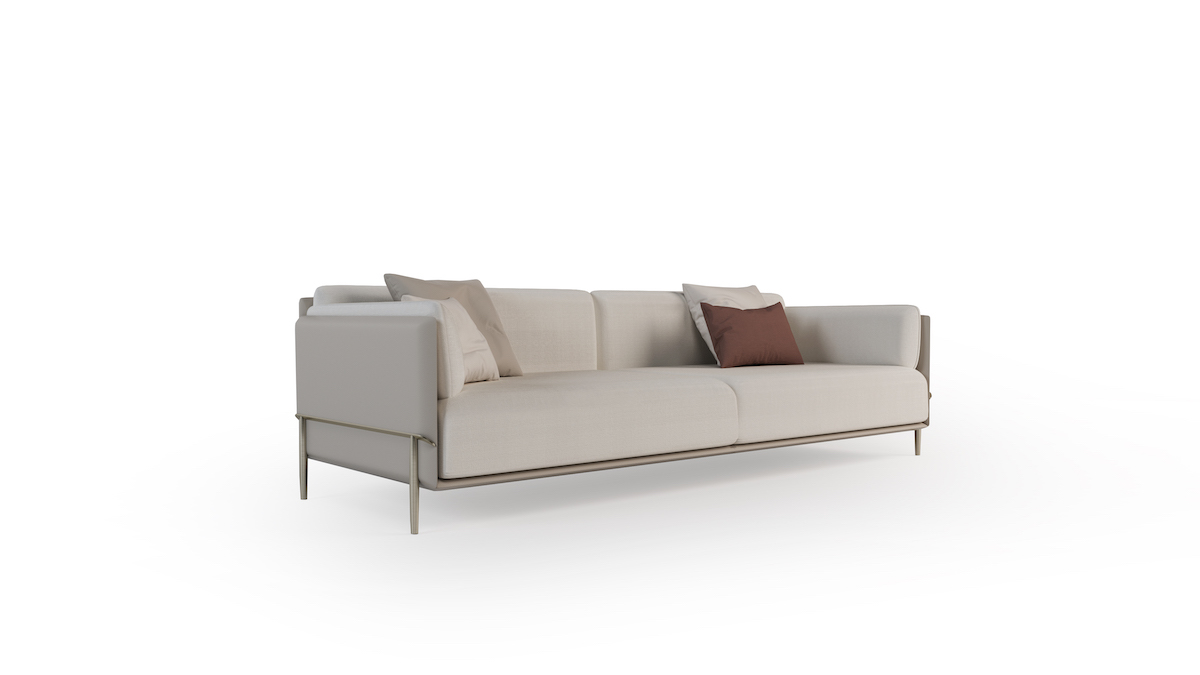 The collection's final element is the table, inspired by pure architecture, with a sculptured base formed by the intersection of two wings covered in leather, featuring a metal element and no decorations: the artistry of the upholstery runs along the lines of the table's base and the top, supported by a thin metal band that recalls the other components of the collection, is made up of a single marble slab in various finishes.
A sophisticated collection based on the power of simplicity: discover it at Salone del Mobile.Milano 2019.