Act_Romegialli, a house between historical memory and contemporary world
In the Alpine village of Morbegno (Sondrio, Italy) the Act_Romegialli studio has redesigned an elegant house dating from the early 20th century: the aim was to evoke the original characteristics of the house, always maintaining a balance between historical memory and the contemporary world.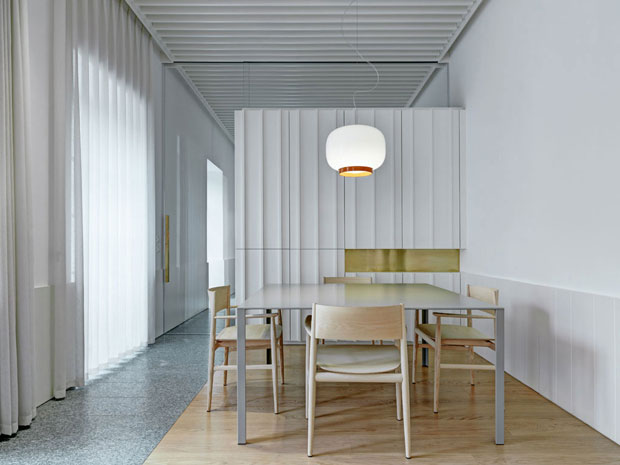 The house consists of four levels (two of them underground) and two apartments of different sizes, now dominated by light and the colour white: originally divided up into clearly separate rooms, the spaces have been made more fluid so that the ground floor would be more brightly lit and acquire more lightness.
The living and dining area are now a single space, made dynamic by a difference in the level of the wooden floor that extends to the library as well; the succession of spaces is underlined by the white panelling on the walls and the unbroken ceiling stretching from the kitchen to the living area.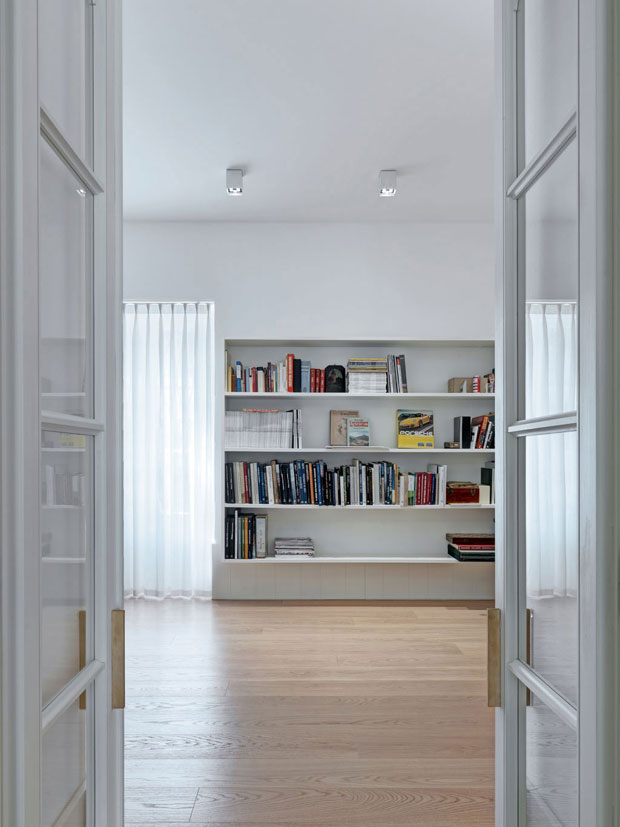 White has also been used for the fittings with hand-painted mouldings, conceived by the designers in order to create a unity of style between the rooms while, on the other side of a sliding wall of transparent glass, in the kitchen you can find small inserts of materials from Sicily, for example a series of slabs of lava stone from Mount Etna glazed with mustard-coloured oxides.
Finally, the upper floor houses the sleeping area with two master bedrooms and a cosy and well-lit alcove for reading.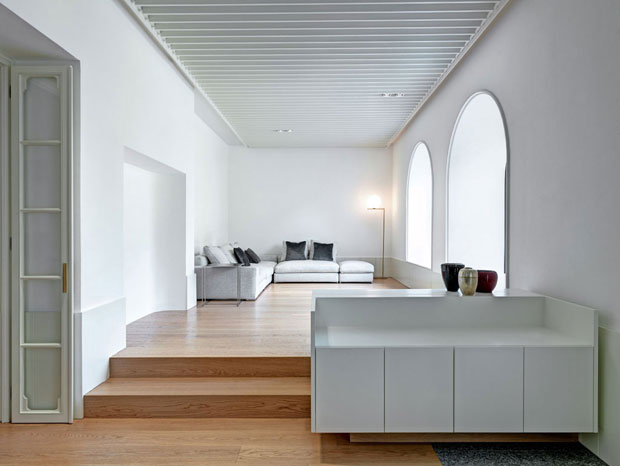 An elegant house where the celebration of the past meets contemporary needs.
Photography is by Marcello Mariana.